The iPhone 14 has just been announced, but you can still find the iPhone 12 from Telstra, Optus and Vodafone. Its price has also been reduced to AU$1,049 (down from AU$1,199), so it could represent better value if you aren't keen to pay AU$1,399 for the latest model.
At the time of writing, Vodafone is offering a AU$200 discount on the iPhone 12 (opens in new tab), but you do have to commit to a contract and pay it off over 24 or 36 months. It's also worth noting that this discount is being applied to the previous price of the iPhone 12 (AU$1,199), so it's really only a AU$50 discount off Apple's current RRP (opens in new tab).
Still, we think Vodafone is the best place to buy the iPhone 12 for most people, especially if you want to pay it off in instalments and pair it with an affordable plan. Vodafone's smaller network coverage may not be practical for those in regional or rural areas though, so consider Optus or Telstra if good coverage is important to you. If you're looking to buy outright, we suggest keeping an eye on Amazon (opens in new tab), as we've seen the retailer offer plenty of discounts on the iPhone 12. Below, we've got all the deals worth knowing about, and our recommended plans:
iPhone 12 from Telstra, Optus and Vodafone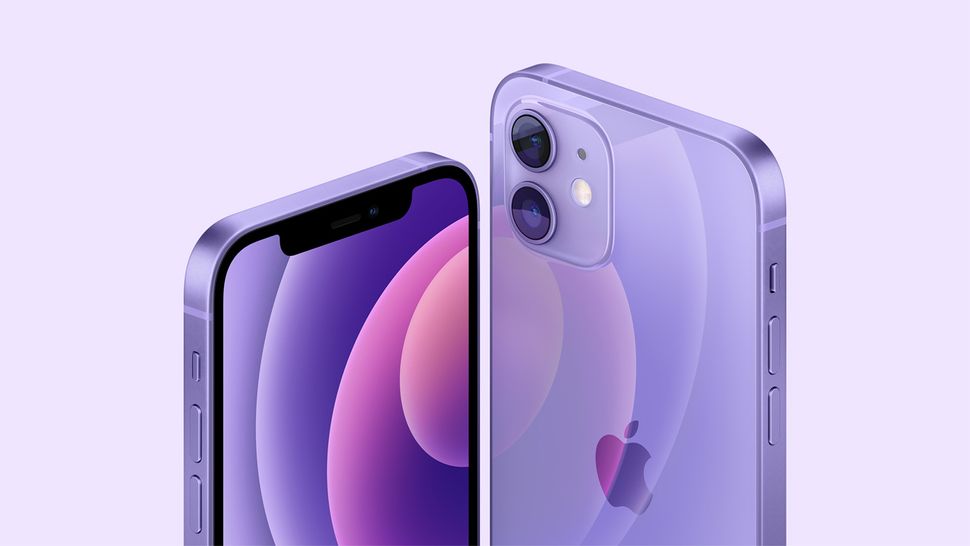 Best overall iPhone 12 plan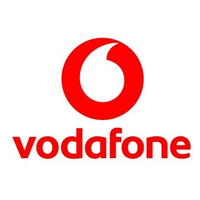 (opens in new tab)
iPhone 12 (64GB) | 40GB data | 24 months | AU$81.61p/m (opens in new tab)
Vodafone has the cheapest iPhone 12 plans among the major telcos – even more so now that it's offering a AU$50 discount on the device itself. We recommend pairing the phone with Vodafone's AU$40 Lite plan (opens in new tab), which sets you up with 40GB of data. On a 24-month contract, that shakes out to be AU$81.61 a month. Vodafone does have its limitations, so consider signing up with Optus if better coverage and a well-established 5G network is important to you – it has 30GB for AU$98.95 a month (opens in new tab).
Total cost over 24 months is AU$1,958.64
Best premium iPhone 12 plan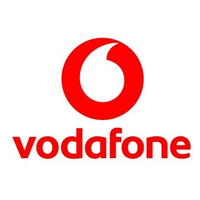 (opens in new tab)
iPhone 12 (128GB) | 40GB data | 24 months | AU$84.95p/m (opens in new tab)
For only a few dollars extra a month, you can move up to the iPhone 12 with 128GB of storage. Pair it with Vodafone's AU$40 Lite plan (opens in new tab) and you'll pay AU$84.95 a month for 40GB of data – that monthly price also includes a AU$50 discount on the actual phone. If you need wider coverage and better 5G access, we would recommend going with Optus, though you'll pay AU$102.28 a month for 30GB of data (opens in new tab).
Total cost over 24 months is AU$2,038.80
Cheap iPhone 12 plans
If it's the absolute cheapest iPhone 12 plan you're after, it's likely you'll be looking at the 64GB model on a 36-month contract. These options will shrink your monthly bill, though you will end up paying a little more in the long run. This is an automatically updated list of the cheapest monthly options from the major telcos:

Outright iPhone 12 prices
When the iPhone 12 first launched, prices started at AU$1,349 for the 64GB storage capacity. But now that the iPhone 14 has been revealed, you can get the 64GB model for AU$1,049.
Jump up to the 128GB model, and you'll now be paying AU$1,129, while the largest 256GB version will cost you AU$1,299. All models are now AU$300 cheaper than their launch price.
The iPhone 12 comes in black, white, blue, green and red, while a new eye-popping purple was also released. Purchasing any of the new iPhone 12s will also let you redeem one year of Apple TV Plus for free (opens in new tab).
If you do choose to buy it outright, you'll want a nice affordable SIM-only deal to go with it.
iPhone 12 review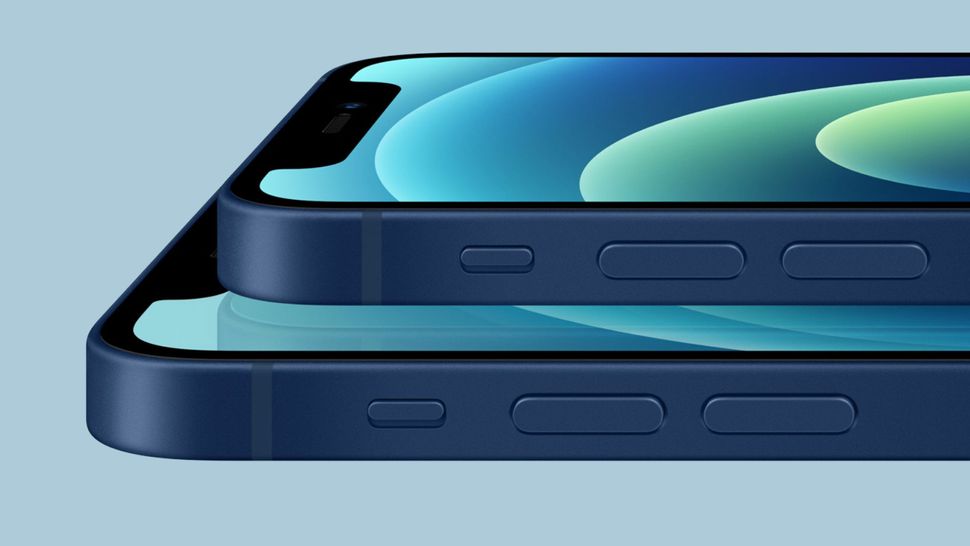 At its core, the iPhone 12 is an incremental update. Other than the fact that Apple has now joined the world of 5G and added a clever MagSafe feature for wireless charging, there aren't a whole lot of unique new features.
However, Apple has significantly improved the camera, especially when it comes to low-light shots and video. It's also introduced the A14 Bionic chip, the fastest processor in any of its phones, and one of the fastest phone processors period.
The design of the phone has been reworked, with smaller bezels and flat, squared-off sides, though it does remind us of the similarly shaped iPhone 5.
Read our full iPhone 12 review
iPhone 12 FAQ
Do you get any accessories with the iPhone 12?
Apple's boxes are a lot lighter than they used to be. Starting with the iPhone 12 series, the tech giant has now removed the charging block and the headphones that used to come in the box.
Apple has stated the purpose of the change is to reduce its carbon footprint, by lowering the amount of raw materials used for each iPhone. That means inside the box you'll now get the phone, the charging cable and the instructions.
That means that if this is your first iPhone, or you don't have any charging blocks lying around, you'll have to buy a charger separately. The same goes for headphones if you need a new pair.
Should you get the iPhone 12 or the 12 mini?
Apple has added one extra device to its round-up with the 12 mini. While in the past we've seen a trio of options, the iPhone 12 mini has brought the latest series into a family of four.
In its most basic sense, the iPhone 12 mini is just a smaller version of the iPhone 12. At 5.4-inches, it's a considerable amount smaller than the iPhone 12's 6.1-inch size.
In fact, the iPhone 12 mini is one of the smallest smartphones you can buy in Australia, making its 5G capability and fastest-processor-on-the-market status quite notable (alongside the rest of the iPhone 12 range).
Other than size, price and battery, the iPhone 12 mini and iPhone 12 are almost identical. The 12 has simply been shrunk down, and it maintains the same processor, 5G capabilities, camera, screen resolution, IP rating and almost every other major factor.
So, do you buy the iPhone 12 mini? Well, considering it's far smaller size, the 12 mini is for those who like small phones. If you like bigger handsets, this is not for you, but if you like normal sized phones, this could be a nice reduction without compromising on quality.
How does the iPhone 12 compare to the iPhone 12 Pro?
They both launched on the same day and for many, the iPhone 12 Pro could actually be the better investment.
While all of the core specs are shared across both handsets – 5G connectivity, the A14 Bionic chip, MagSafe technology and the same OLED display – the iPhone 12 Pro wins in a few key areas.
It has an increased battery size, adds an additional camera lens and it features an increased pixel density. It also has larger storage options.
However, all that adds to the cost, making the iPhone 12 Pro a fair bit more expensive than the iPhone 12.
Should I buy the iPhone 12 or the older iPhone 11?
Despite the fact that the iPhone 12 launched alongside three other devices, the iPhone 11 is actually the device most fiercely compared to the iPhone 12. While there are a number of factors included in this comparison, the price is the big one.
After the iPhone 12 launched, the iPhone 11 came down considerably in price, starting at AU$999. With this in mind, the iPhone 11 is currently at its best value to date.
On the other hand, the iPhone 12 is a considerable jump in price, costing upwards of AU$1,349. While the newer device has 5G, a powerful processor, improved camera specs and a number of other improvements, the iPhone 11 might actually be the better option for those not fussed on the latest upgrades.
Choose the iPhone 12 if up to date specs are important to you, but otherwise the iPhone 11 is a reasonable choice.
What are the stand out features of the iPhone 12?
While the iPhone 12 is mostly an incremental upgrade to the iPhone 11, there are a few factors that has brought Apple up to speed, or even exceed, its competitors:
5G
This is Apple's first 5G handset, bringing it into a world that was previously dominated by Android providers. However, 5G is an emerging technology, and it's still in the process of rolling out widely in Australia.
For now, 5G feels more like a preparation, getting devices ready for when 5G is readily available in more than just tiny pockets of cities.
A14 Bionic chip
Apple was already one of the top choices when it came to processors, and the name behind the fastest processor in the A13 Bionic chip when the iPhone 11 launched.
Now, it's released the A14 Bionic chip – also found in the new iPad. This is the fastest processor available in any phone on the market right now.

MagSafe
If you've ever had a MacBook with a snap-on charger, this will sound familiar. MagSafe is a feature where a wireless charger can snap to the back of your phone.
While the obvious use for this is to easily put your phone down to charge, Apple is already suggesting other uses. The most popular suggestion the brand has had so far is for snap on wallets.