Best MagSafe accessories for iPhone: which magnetic Apple gadgets are for you?
Useful iPhone accessories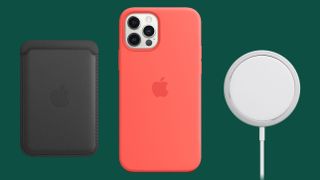 (Image credit: Apple)
The best MagSafe accessories for iPhone genuinely improve your iPhone experience. A small magnetic coil in the back of your phone, MagSafe is reminiscent of Motorola's Moto Mods and the current accessory pins found with iPads, and offers a lot of potential.
Apple's initial purpose for MagSafe is twofold. It means that magnetic chargers can stick to the back of your phone, while clip-on cases stay stuck to it. As third-party manufacturers play around with the tech, we could see more innovation in the future too.
In a way, MagSafe has a lot in common with 5G. Both are technologies that are likely to only get more impressive over time.
If you're not sure how iPhone MagSafe works, we've explained everything you need to know below. We've also listed some of the best MagSafe devices out there right now that might be worth you snapping up.
How does MagSafe work?
Why you can trust TechRadar We spend hours testing every product or service we review, so you can be sure you're buying the best. Find out more about how we test.
Simply put, MagSafe consists of a strong magnet under the back case of the iPhone 12, iPhone 12 Mini, iPhone 12 Pro and iPhone 12 Pro Max. The ring-shaped magnet is placed to the center of the phone's rear – it sounds pretty big, from Apple's descriptions.
MagSafe gadgets are accessories you can buy separately to your iPhone, which make use of this magnetic ring so they can clip to it. You can even attach multiple MagSafe peripherals, like a case and wallet attachment at the same time, though we'd imagine not all are compatible with each other.
One use of MagSafe is for wireless charging – though since MagSafe chargers are wires that attach to the back of the phone, perhaps 'portless charging' is a better way of describing it. The iPhone 12 charges at 15W using MagSafe – that's twice the speed of the charging offered using a normal wireless charger with the device.
You can also clip on things like cases and wallets (for your credit cards), and since you can use both at the same time, we're going to assume the magnet is pretty strong.
What are the best MagSafe accessories to buy?
These are the MagSafe accessories you can buy right now, but expect this list to change a lot over the coming months as the company is set to launch more add-ons and we're expecting more from third-party manufacturers.
1. iPhone 12 MagSafe charger
For all models of iPhone 12
Reasons to buy
+
Fast portless charging
+
Guaranteed fast speeds
The iPhone 12 MagSafe charger uses the smartphone's magnets to properly align, making sure you get the full powering speeds possible. Sure, having a magnetic charger clipped to the back of your phone effectively makes the whole 'wireless' thing redundant, but it's still less fiddly than an actual charging cable.
2. OtterBox Aneu MagSafe case
A magnetic phone case
Reasons to buy
+
Protects phone
+
Fits iPhone 12 and Pro
If you want to utilize MagSafe to keep your smartphone protected, then you can buy some cases that do so. OtterBox is a case maker with a track record of great products, and it's got some official iPhone 12 MagSafe ones to choose from. OtterBox MagSafe cases are cheaper than Apple's own ones and come in some good-looking colors, though the selection isn't huge.
3. iPhone 12 MagSafe leather wallet
Keep your cards safe
If you usually keep your phone in a wallet case along with any bank cards, Apple has a MagSafe model that's similar – with a wallet that clips to the back of your phone. You can use it alongside the MagSafe cases, though when third-party alternatives roll out it's possible the wallet won't be compatible with them.
There are four color versions you can opt from but they're all leather, so vegans will have to wait or find an alternative.
4. Belkin Car Vent Mount Pro with MagSafe
Secure your phone in your car
Reasons to buy
+
An innovative use of MagSafe
+
View in both orientations
Looking for a way to secure your phone in your car when you're driving? MagSafe can help with that too, and one of the first iterations of the technology is from Belkin that allows you to attach your phone to your car vents.
You can flip the phone from portrait to landscape depending on what you'll want to be using it for, but this is a great option for hands free calls or for directions when you're driving.
5. iPhone 12 MagSafe Duo charger
Multiple gadgets at once
Reasons to buy
+
Multiple gadgets at once
+
Portable option
Want to be able to charge multiple Apple gadgets at once? The MagSafe Duo charger allows you to pump up your phone at the same time as other accessories such as your AirPods or your Apple Watch.
This a portable choice as you're able to fold it up and take it with you, but you should note that you need to buy a separate adapter to be able to use this charger. It's also a very expensive option, so it won't be for everyone.
6. Belkin 3-in-1 wireless charger with MagSafe
The option for an Apple addict
Reasons to buy
+
Charge three devices at once
+
Built for those with all Apple gadgets
Ever get annoyed at not being able to charge all your gadgets at the same time? Belkin wants to make that a thing of the past with the MagSafe compatible 3-in-1 charger.
The company has offered 3-in-1 chargers before that allow you to pump up your AirPods, Apple Watch and iPhone at the same time but this is the first time the MagSafe technology has ensure your devices don't budge as they charge.
7. Apple MagSafe Battery Pack
A smart and subtle solution
Reasons to buy
+
Smart design
+
Reliable connection
The Apple MagSafe Battery Pack sums up Apple design well. Simply slot it to the back of your iPhone and you've got a ready to go battery pack with the magnets keeping it tightly aligned to your iPhone at all times.
It's an expensive solution but one that works well. It's capable of charging via a 27W or higher charger or you can opt to use a Lightning cable for up to 15W of wireless charging.
Whatever your decision, bear in mind that in predictable Apple style, you'll need to buy separate cables or a power adapter as you're paying solely for the battery pack.
8. Anker Magnetic Wireless Power Bank
The third-party magnetic solution
Reasons to buy
+
Cheaper than the official solution
+
Comes with cable
If you cringe at the price of the MagSafe Battery Pack, the Anker Magnetic Wireless Power Bank offers a similar solution but in less stylish ways. It's bulkier and there's no color scheme to choose from but it has the convenience of simply snapping to the back of your iPhone 12. Offering up to 17 hours of battery life, it's reliable too and it feels reasonably comfy to grip.
Perhaps best of all, it also comes with a USB-C to USB-C cable so you don't have to factor in additional costs.
Get daily insight, inspiration and deals in your inbox
Get the hottest deals available in your inbox plus news, reviews, opinion, analysis and more from the TechRadar team.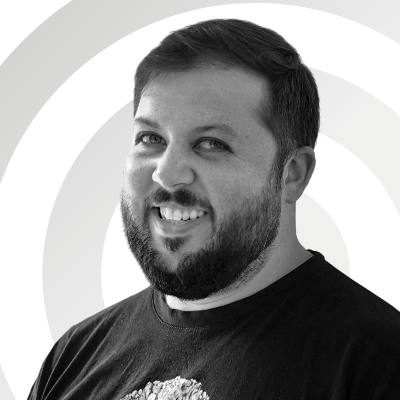 Alex joined as TechRadar's Senior Phones Editor in June 2022, but brings over a decade's worth of experience to the role, with an expertise in smartphones, tablets and wearables. He's covered keynotes hosted by the biggest brands and attended the launches for some of the most influential mobile products of the last few years. His experience was amassed at some of the most reputable consumer technology publications out there, including GSMArena, TechAdvisor and Trusted Reviews.