The Samsung Galaxy S8 and Galaxy S8 Edge look set to turn heads in 2017, with a new report claiming the phones will feature a futuristic all-screen design.
You'll be looking at a lot more screen real estate on these Android phones, even though they won't necessarily be any bigger, according to Bloomberg.
Of course, an all-screen Galaxy S8 means you'll have to say goodbye to the physical home button, and so long to the ugly bezel around the screen.
Samsung is reportedly planning to include a virtual home button beneath the front glass in the lower section, like we see on other Android phones now.
As for the lack of bezel, Samsung will need to ensure the display isn't sensitive to touches from the palm of the hand, so that you can operate the phone and play games without being plagued by accidental presses.
Samsung says Mi too!
Samsung won't be the first phone manufacturer to launch an all-screen design, as the Xiaomi Mi Mix surprised us all with a stunning display last month.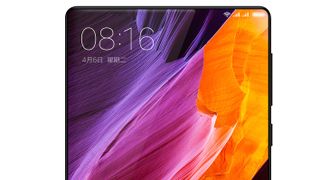 And the good news for Samsung is that Xiaomi's concept phone is limited to China right now, so it may be able to bring the groundbreaking idea to the rest of the world first.
Samsung needs a big win like this. Fallout from the Note 7 recall has put a lot of pressure on its team to come up with a mesmerizing new trick such as an infinity display.
Also, while the Galaxy S7 Edge is the best phone in the world right now in our opinion, the line is due for a design update if Samsung follows a tick-tock timeline for phone refreshes.
More Samsung Galaxy S8 hints
There's more to today's Samsung Galaxy S8 news than just an all-screen display. Other hints in the Bloomberg piece give us insight into the phones – plural.
We're talking two phones here, even though earlier rumors have suggested that the company would only release one in order to focus on the curved variant.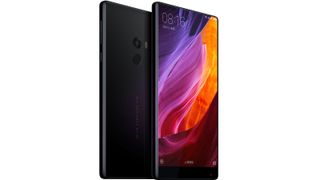 That's still partly true. Both will reportedly feature a wraparound display, but you'll likely be able to get them in two screen sizes, just like before.
In other words, you can expect Samsung to launch a 5.1-inch and a 5.7-inch phone again, but with both featuring that attractive curved design.
And, to no one's surprise, Samsung is said to be using Qualcomm's new Snapdragon 835 chip, as well as its own Exynos chipset.
No question, it'll be as fast as it is attractive with that all-screen display. But will it be enough to tempt former Note 7 users who, if you'll excuse the expression, had their fingers burned to come back to Samsung following all the bad press?