When the LG G6 hit the shelves earlier this year, we were touting it as a cheap alternative to the Samsung Galaxy S8. It's a high quality, stylish handset with a pin-sharp screen and water-resistant casing. There isn't much not to like about this splendid Android phone.
And now is a brilliant time to buy. We don't know whether it's because of the imminent iPhone 7S release or what, but some fantastic prices have just emerged on the LG G6. You can now get it for around £650 for the two year term, which is frankly as cheap as chips for such a good handset.
So if you've done your research, read the TechRadar's LG G6 review and decided that it's definitely the phone for you, then check out our comparison table below to make sure you're getting the best price on the market. We've picked out some of our favourite deals below that as well.
And if that LG G6 deal happens to be from Mobiles.co.uk, then make sure that you enter the discount code 10OFF to bag a tenner off the price of the handset.
See also: Samsung Galaxy S8 deals | Samsung Galaxy S7 deals | Mobile phone deals | SIM only deals | LG G6 review
Top 5 best LG G6 deals in the UK:
In this section we'll walk you through all of the best value LG G6 deals around. These are the cheapest tariffs you can find in the UK right now - although, if you can wait, we reckon there will be some great deals to be had around the corner when we get to Black Friday.
LG G6 | £75 upfront | 2GB data | Unlimited calls and texts | £24pm
Gosh, this excellent e2save deal just dropped from out of nowhere. It's absolutely, positively the cheapest way you can own LG's best phone ever - just a shade over £650 over the course of the two year contract. £24 a month is absurd for such a low initial spend. A genuine bargain. Total cost over 24 months is £651
View this LG G6 deal: at e2save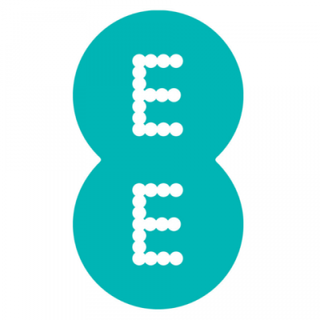 LG G6 | £121.99 upfront | 5GB data | Unlimited minutes and texts | £27.99pm
If you want the UK's fastest 4G speeds, then EE is the network you have to go for. And if you can swallow that pricey upfront cost, then the rest has just dramatically improved. 5GB of data is a very healthy amount of data, and there's unlimited everything else. And all with a monthly bill of less than £30. Very nice overall. Total cost over 24 months is £793.75
View this LG G6 deal: at Affordable Mobiles
LG G6 | £37.99 upfront | 12GB data | Unlimited minutes and texts | £31pm
Three currently has all the best prices on the LG G6 if you want a little more data - and this tariff just fell by £60! 12GB is a big allowance and is likely to cater for most people's streaming, downloading and surfing needs. And at £31 per month, this is a fantastic price on the LG G6. If you need even more data, you can pay a few quid more a month for 30GB - keep scrolling down... Total cost over 24 months is £781.99
View this deal: at Affordable Mobiles
LG G6 | £15 upfront (with 10OFF code) | 16GB data | Unlimited minutes and texts | £34pm
Vodafone has come ROARING back this month with its fantastic 16GB tariff on the LG G6. The price just dropped by over £100. 16GB data is stacks of Spotify streaming, Facebook ogling and podcast downloading. This is a crazily good price to for still a relatively new phone. Total cost over 24 months is £831
View this deal: at Mobiles.co.uk
LG G6 | £29.99 upfront | 20GB data | Unlimited minutes and texts | £39pm
This O2 tariff is very attractive, considering how much data you get and how little the phone costs upfront. That means those monthly payments are a little on the high side, but at least you won't have to worry too much about having to pay more for going over your data limit. Plus, you get access to the network's Priority rewards. Total cost over 24 months is £965.99
View this LG G6 deal: at Carphone Warehouse
Now find out the very best LG G6 deals out there on each of the major networks...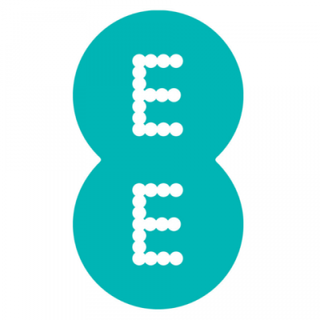 The 3 best LG G6 deals on EE
LG G6 | £224.99 upfront (with 10OFF code) | 2GB data | Unlimited minutes and texts | £22.99pm
While you can still get the LG G6 for an insanely cheap £22.99, the upfront cost has shot through the roof and way beyond it. If you've got £200-odd burning a hole in your pocket, this is still one of the cheapest tariffs around. But we know that's a BIG if. Total cost over 24 months is £776.75
View this LG G6 deal: at Mobiles.co.uk
LG G6 | £121.99 upfront | 5GB data | Unlimited minutes and texts | £27.99pm
If you want the UK's fastest 4G speeds, then EE is the network you have to go for. And if you can swallow that pricey upfront cost, then the rest has just dramatically improved. 5GB of data is a very healthy amount of data, and there's unlimited everything else. And all with a monthly bill of less than £30. Very nice overall. Total cost over 24 months is £793.75
View this LG G6 deal: at Affordable Mobiles
LG G6 | FREE upfront | 10GB data | Unlimited minutes and texts | £37.99pm
If you need a little more data, this looks like the next best plan for your LG G6 on EE. And we like the fact that you get your shiny new mobile absolutely free. And you also get £5 cashback. Total cost over 24 months is £911.76
View this deal: at Buymobiles
The 3 best LG G6 deals on O2
LG G6 | £75 upfront | 2GB data | Unlimited calls and texts | £24pm
Gosh, this excellent e2save deal just dropped from out of nowhere. It's absolutely, positively the cheapest way you can own LG's best phone ever - just a shade over £650 over the course of the two year contract. £24 a month is absurd for such a low initial spend. A genuine bargain. Total cost over 24 months is £651
View this LG G6 deal: at e2save
LG G6 | £100 £25 upfront (with TRG6 code) | 3GB data | Unlimited minutes and texts | £29pm
Don't say we never give you anything - we've bagged an exclusive discount from Carphone Warehouse-owned e2save on this 3GB O2 tariff. It's a massive £75 off the usual upfront price, bringing this to way under £700 for the term of the contract. Plus, you can take advantage of cheap lunches and free coffees with O2's Priority reward scheme. Total cost over 24 months is £673
View this LG G6 deal: at e2save
LG G6 | £29.99 upfront | 20GB data | Unlimited minutes and texts | £39pm
This O2 tariff is very attractive, considering how much data you get and how little the phone costs upfront. That means those monthly payments are a little on the high side, but at least you won't have to worry too much about having to pay more for going over your data limit. Plus, you get access to the network's Priority rewards. Total cost over 24 months is £965.99
View this LG G6 deal: at Carphone Warehouse
The 3 best LG G6 deals on Vodafone
LG G6 | £90 handset (with 10OFF code) | 4GB data | Unlimited minutes and texts | £27pm
The excellent £27 monthly bills on the cheapest LG G6 deal on Vodafone are the first thing that will catch your eye here, but the upfront cost has just been reduced as well. That now makes this a peach of an overall cost. Total cost over 24 months is £738
View this deal: at Mobiles.co.uk
LG G6 | £15 upfront (with 10OFF code) | 16GB data | Unlimited minutes and texts | £34pm
Vodafone has come ROARING back this month with its fantastic 16GB tariff on the LG G6. The price just dropped by over £100. 16GB data is stacks of Spotify streaming, Facebook ogling and podcast downloading. This is a crazily good price to for still a relatively new phone. Total cost over 24 months is £831
View this deal: at Mobiles.co.uk
LG G6 | FREE upfront | 32GB data | Unlimited minutes and texts | £46pm
32GB allows an ENORMOUS volume of streaming and downloading before you even get close to going over your allowance. And because this is on the Red Entertainment plan, you can also choose between a year's subscription to Spotify premium, NOW TV Entertainment or the SKy Sports App. Before buying though, cast your eyes down at the best Three deals. Total cost over 24 months is £1104
View this deal: at Mobile Phones Direct
The 3 best LG G6 deals on Three
LG G6 | £9.99 upfront | 4GB data | Unlimited minutes and texts | £29pm
Three has finally started coming good with some realistic LG G6 pricing options. You can now grab LG's finest ever handset for little more than £700 over two years from the numerological network. Its cheapest price gives you 4GB data allowance, and the prices get even better value as you up the data. Total cost over 24 months is £705.99
View this deal: at Affordable Mobiles
LG G6 | £37.99 upfront | 12GB data | Unlimited minutes and texts | £31pm
Three currently has all the best prices on the LG G6 if you want a little more data - and this tariff just fell by £60! 12GB is a big allowance and is likely to cater for most people's streaming, downloading and surfing needs. And at £31 per month, this is a fantastic price on the LG G6. If you need even more data, you can pay a few quid more a month for 30GB - keep scrolling down... Total cost over 24 months is £781.99
View this deal: at Affordable Mobiles
LG G6 | £37.99 upfront | 30GB data | Unlimited minutes and texts | £34pm
Three is the network that offers unlimited data - just not on the LG G6. The next best thing is 30GB a month, with a personal hotspot allowance and 'Feel at Home' roaming, plus unlimited calls and texts. Total cost over 24 months is £853.99
View this deal: at Affordable Mobiles