The HTC U11 (don't forget that all important 'U') is here and its genuinely original features have given even the most jaded of tech reviewers a little buzz of excitement. Edge Sense is the new attribute that we didn't know we wanted and - as you'll see from our hands on HTC U11 review - it's certainly interesting.
Attracting consumers' attention away from the vice-like grip on the phones market of the Samsung Galaxy S8 and iPhone 7 is no easy task. But HTC has a recent track record of making superb handsets, and the U11's striking Liquid Surface design and abandonment of the headphone jack show its desire to keep pace with the big boys.
But to convince you to buy the U11 over the latest Galaxy and iPhone, the price has to be right, too. Keep reading to see how much it will cost to pre-order the HTC U11 so you can get your hands on it before anybody else on 1 June.
See also: Samsung Galaxy S8 deals | iPhone 7 deals | Mobile phone deals | Samsung Galaxy S7 deals
Best HTC U11 deals on the major networks (May 2017)
We've scoured the best deals that EE, O2 and Vodafone have to offer on the HTC U11. The most attractive tariffs are around the 16GB-20GB mark, with O2 boasting some decent prices for the data-hungry.
But if you're not that bothered about data and just want the cheapest deal, you may be wiser to consider splashing £649 upfront for the handset and then jumping on a cheap SIM only deal instead. Or, if you can wait a while longer, by the time we get to Black Friday season, we think there'll be some incredible deals on the U11.
HTC U11 | O2 | £119.99 upfront (with cashback) | Unlimited mins and texts | 6GB data | £29 per month
O2 has quickly instilled itself as our early favourite for HTC's new flagship. It would have been one of the cheapest deals anyway - even in spite of the 6GB data allowance - but the £50 cashback from Carphone Warehouse makes it even better and helps to undercut the pricing on the Samsung Galaxy S8. Total cost over 24 months is £815.99
View this deal: at Carphone Warehouse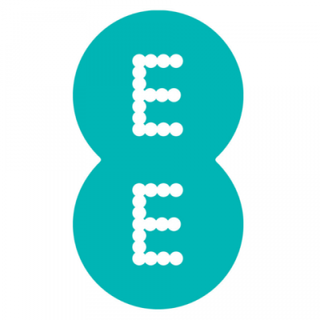 HTC U11 | EE | FREE upfront | Unlimited mins and texts | 8GB data | £37.99 per month
Want a HTC U11 but don't want to pay a penny upfront for it? Then this EE deal is the one you need. It's a not-unreasonable monthly spend either, as you get 8GB of monthly data and unlimited calls and texts. And you know what else you get free? Six months of Apple Music and three of the BT Sport app. Total cost over 24 months is £911.76
View this deal: at Affordable Mobiles
HTC U11 | O2 | £99.99 upfront (after cashback) | Unlimited mins and texts | 20GB data | £35 per month
This is the deal that has perhaps got us most excited after the first wave of price announcements on the HTC U11. 20GB is A LOT of data and should be enough for most users. A total price of less than £1000 for this allowance is a genuinely good deal when compared to what's being offered on the S8. Total cost over 24 months is £939.99
View this deal: at Carphone Warehouse
TechRadar's hands on HTC U11 review highlights
"The HTC U11 looks like a powerful handset and features a genuine attempt at innovation. But we're not convinced HTC's squeezy sides offer enough to mark this phone out.
HTC U11 specifications: Screen size: 5.5-inch | Display type: Super LCD 5 QHD | Main camera: 12MP | Battery: 3000mAh | Operating system: Android 7.1 Nougat | Headphones: U Sonic
We like
Edge Sense - which lets you squeeze both sides of the phone and interact with what's on screen - looks like a very interesting feature. It'll take some getting used to, but the innovation is certainly intriguing.
It's an incredibly powerful handset with a list of specs, one that will have any tech fan salivating, packaged together in an all-new design language for 2017.
HTC has made strides with audio - the U11 has pretty much every feature most will be looking for in a good phone for music., including superb U Sonic headphones.
We dislike
The rumour mill led us to believe that the U11 would feature a 4000mAh battery pack, and we were licking our lips at the prospect. But the decision to pack in a 30000mAh has made us lose our appetite somewhat.
Perhaps less surprisingly, HTC has followed the trail that Apple blazed by leaving off a dedicated headphone jack.
HTC U11 hands on verdict
The U11 looks set to continue HTC's streak of producing genuinely brilliant handsets. We love the endeavour to create a genuinely innovative new UI and, once we've had the chance to use it at length, we'll tell you whether it's a game changer in our full HTC U11 review."