A lot of the hype that normally comes with the Plus-sized releases has been stifled when it comes to the poor iPhone 8 Plus. Being announced in the shadow of the larger and, frankly, more impressive iPhone X may well hurt its reputation.
That said, there's a valuable role that the iPhone 8 Plus plays, particularly considering that the price sits at the midpoint between its smaller iPhone 8 brethren and the oversized 10th anniversary edition handset. For more detailed info, check out our iPhone 8 Plus hands-on review.
So if it's more expensive than the iPhone 8, but less pricey than the iPhone X, how much exactly will the Plus-sized flagship set you back? Read on to see the best plans with all the major carriers, whether you're after big data, best budget option, or just the best overall value.
See also: | iPhone 7 Plus deals | iPhone 7 deals | iPhone 8 deals | Samsung Galaxy S8 deals | Samsung Galaxy S8 Plus deals
iPhone 8 Plus price: how much does it cost?
$1,229 will get you the 64GB model of the iPhone 8 Plus outright. This is more or less what we were expecting, and isn't too unreasonable given that it's less than the iPhone 7 Plus starting price was at launch ($1,269).
If you're after the bigger 256GB model, you'll need to spend $1,479, although an in-between model would have been nice, this is still coming in cheaper than the base model iPhone X which will start at a whopping $1,579.
If you're keen on an outright handset, it's probably worth your while hanging out for the Australian Black Friday sales in case anyone offers the plus-sized Apple flagships for less.
The best iPhone 8 Plus plans (October 2017)
Considering the dizzying heights the Apple flagship prices have risen to, there's no wonder that people will be looking to soften the blow with a contract plan. We've tracked through deals of the past and are now bringing to you the best prices that will land you an iPhone 8 Plus on a contract in Australia.

Best overall value — iPhone 8 Plus 64GB | 16GB data | Unlimited calls and texts | $100 pm
As is to be expected, Virgin Mobile is offering the best value plan we've seen for the iPhone 8 Plus. For a neat $100 a month, you'll get the 64GB handset along with a huge 16GB of data, unlimited calls and texts, $300 of international calls and texts, and a one-off bonus 15GB that will rollover to the next month if you don't use it. You can also stream music from Spotify, Google Play Music, and iHeartRadio without it counting towards your data limit, so you'll have to thrash this phone online to chew through all those gigabytes. Total cost over 24 months is $2,400

Best budget option — iPhone 8 Plus 64GB | 2GB data | Unlimited calls and texts | $75 pm
Virgin Mobile truly dominates the lower price tiers when it comes to mobile contracts. For just $75 a month you'll net an impressive 2GB of data with your 64GB iPhone 8 Plus. Alongside a one-off 10GB data bundle that rolls over if you don't use it within the month, and certain music streaming not counting towards your limit, you'll have plenty of online wiggle room without the associated costs. Total cost over 24 months is $1,800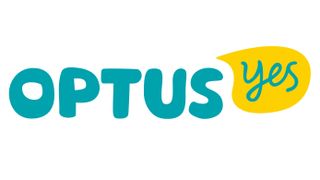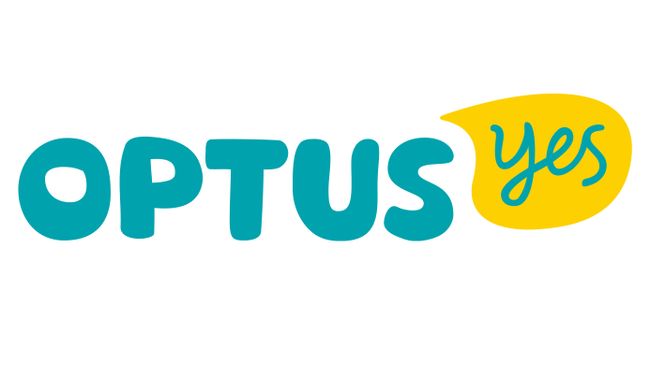 Best big data option — iPhone 8 Plus 256GB | 100GB data | Unlimited local and international calls and texts| $140 pm
If it's big chunks of data you're after, Optus is still king of this realm. While Telstra has come to the table with its own 100GB plan, Optus' version is $60 less a month (or $1,440 over the life of the contract). Wow. For just $140 a month you can grab the iPhone 8 Plus 256GB handset, unlimited international calls and texts to certain countries, 1.5GB of roaming data per month and, of course, a whopping 100GB of data. Total cost over 24 months is $3,360

Now let's break down the best iPhone 8 Plus deals for each network in October 2017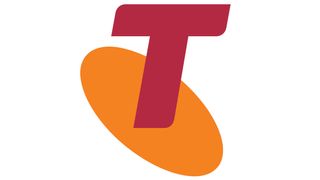 Best iPhone 8 Plus plans on Telstra (October 2017)
Best value overall — iPhone 8 Plus 64GB | 20GB data | Unlimited local and international callas and texts | $117 pm
The best plan going on Telstra right now will net you the 64GB iPhone 8 Plus and, although it costs more than the 20GB plans of its competition, comes with swathes of included extras. Unlimited calls and texts both locally and to 15 eligible countries, unlimited access to Telstra Air public Wi-Fi, and a free 12-month subscription to one of Foxtel Now's starter packs. Total cost over 24 months is $2,808

Best budget option — iPhone 8 Plus 64GB | 2GB data | Unlimited calls and texts | $97 pm
Although there are plenty of cheaper plans out there, if you want to get on the Telstra network with Apple's latest, you're going need to drop at least $97 a month. This will get you 2GB of data, unlimited local calls and texts, 6-month subscription to Apple Music (and none of the music streams count towards your cap), and unlimited use of Telstra's Public Wi-Fi. Total cost over 24 months is $2,328

Best big data option — iPhone 8 Plus 256GB | 60GB data | Unlimited local and international calls and texts | $147 pm
Telstra recently overhauled its plans and, in doing so, brought some competitiokn to Optus' massive data plans. We know this isn't the top-tier you can get, you can grab 100GB from Telstra now, but there's a huge saving on the 60GB plan that knocks the price down considerably. For $147 a month you'll get 60GB of data, unlimited local and international calls, 12-month subscription to 3 Foxtel Now Starter Packs, a one-off 10GB bonus data bundle, and more extras that you should check out for yourself. Total cost over 24 months is $3,528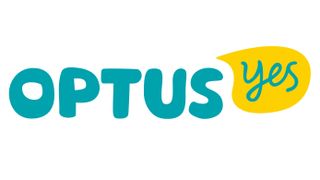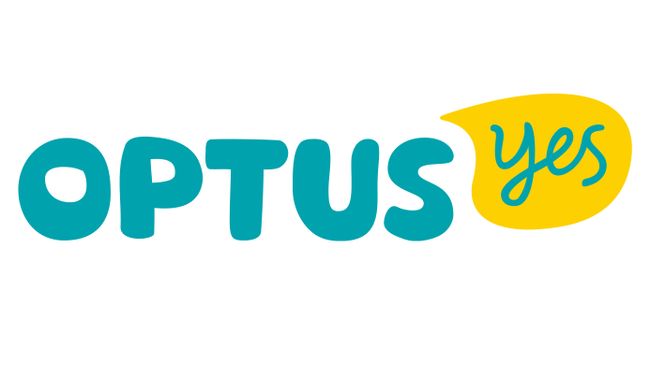 Best iPhone 8 Plus plans on Optus (October 2017)
Best value overall — iPhone 8 Plus 64GB | 14GB data | Unlimited local calls and texts | $105 pm
You can nab an iPhone 8 Plus 64GB with 14GB of data on Optus for only $105 a month. Alongside that, you'll grab $300 minutes of international calls to select countries, data-free music streaming on Spotify, Google Play Music, and iHeartRadio, and a one-off data bundle of 7GB that rolls over to the next month if not used. Total cost over 24 months is $2,520

Best budget option — iPhone 8 Plus 64GB | 1GB data | Unlimited local calls and texts | $80 pm
Although not as competitive as Virgin Mobile, Optus has a very decent budget option with its $80 a month plan. Unlimited local calls and texts, Optus Sport and National Geographic subscriptions, and even though there's only 1GB of data each month, streaming music via Spotify, Google Play Music or iHeartRadio doesn't count towards that limit. Total cost over 24 months is $1,920

Best big data option — iPhone 8 Plus 256GB | 100GB data | Unlimited local and international calls and texts| $140 pm
If it's big chunks of data you're after, Optus is still king of this realm. While Telstra has come to the table with its own 100GB plan, Optus' version is $60 less a month (or $1,440 over the life of the contract). Wow. For just $140 a month you can grab the iPhone 8 Plus 256GB handset, unlimited international calls and texts to certain countries, 1.5GB of roaming data per month and, of course, a whopping 100GB of data. Total cost over 24 months is $3,360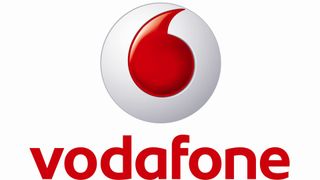 Best iPhone 8 Plus plans on Vodafone (October 2017)
Best value overall — iPhone 8 Plus 64GB | 16GB data | Unlimited calls and text | $101.20 pm
Vodafone offers some pretty competitive pricing on some of its plans, and you can leave the plan on any given month and just pay off the rest of the handset if you find something better. The downside is that there are very little in the way of included extras, but 16GB of data for $101.20 a month on Vodafone's $50 Red Data plan is pretty decent. Total cost over 24 months is $2,428.80

Best budget option — iPhone 8 Plus 64GB | 2GB data | Unlimited calls and texts | $81.20 pm
Both Virgin Mobile and Optus are offering more impressive budget options, but if you're keen on the Vodafone network, this is your price of entry. 2GB of data, unlimited local calls and texts, and that's pretty much it. Although it is only $81.20 on the $30 Red Plan. Total cost over 24 months is $1,948.80

Best big data option — iPhone 8 Plus 256GB | 42GB data | Unlimited local calls and texts | $141.62 pm
If you're a fiend for the data, then Vodafone's $80 Red Data plan is the way to go and isn't terrible value at $141.62 a month. The alternative from Optus is, frankly, far superior in every way, as is Telstra's big data plan, so unless you're deadset on the Vodafone option, you should go for that. Total cost over 24 months is $3,398.88