The Apple Magic Keyboard is the iPad deal I'm looking for this Black Friday
Black Friday is the best time to trick out an iPad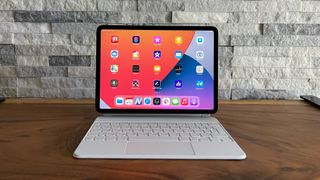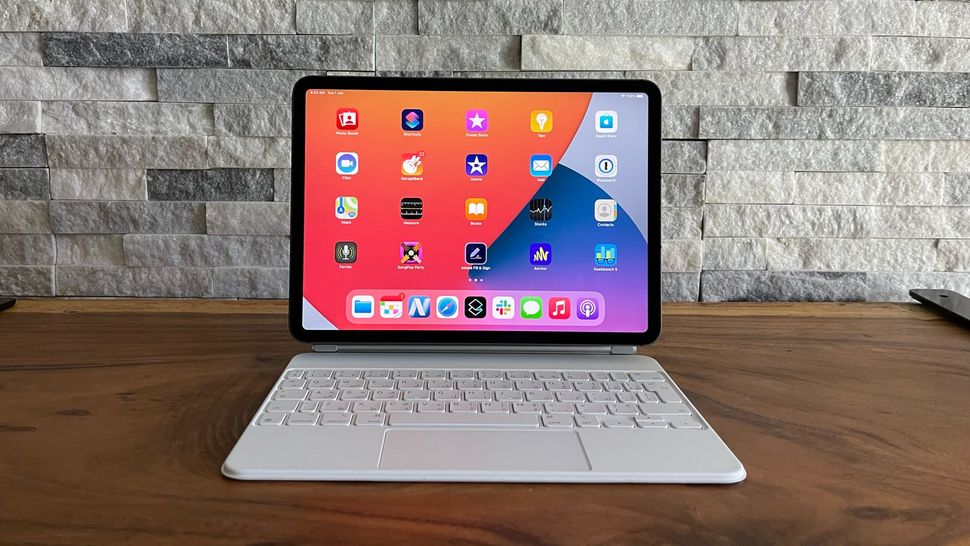 (Image credit: Future)
Apple iPads are now powerful and feature-packed enough to almost act as a laptop replacement. The iPad Pro 12.9-inch with its M2 chip and mini-LED display, arguably offers a better display than the MacBook Air M2, while the iPad Air might not be as slick, its powerful chip and ability to use Apple's keyboard accessories mean it has the scope to be a productivity machine.
But to tap into that, you'll probably want to get the Magic Keyboard. The problem here is it's very expensive, even for a slick Apple device. So that's where the Black Friday deals come to the rescue.
Apple's Magic Keyboard tends to get sliced in price when it comes to big sales events, and there's a current deal in the US that slices a very healthy $100 off the keyboard accessory. Costing $199 at Walmart, the Magic Keyboard suddenly becomes a lot more palatable – though I admit it's still far from cheap. In the UK, the deals aren't as generous, but you can get the Magic Keyboard for £299 at Amazon, which is £20 off that you can use to invest in some iPad apps.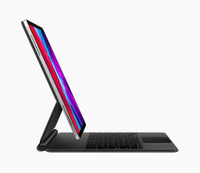 Magic Keyboard: was $299 now $199 at Walmart
To compliment an 11-inch iPad Pro or iPad Air, Apple's Magic Keyboard offers a smart combination of keyboard, trackpad, and tilting stand to transform an iPad into a pseudo computer. It's an essential accessory for people who want to be productive on Apple's tablets, and with $100 off it's more appealing than ever.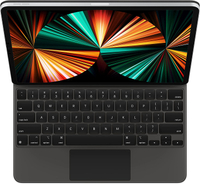 Magic Keyboard: was £319 now £299 at Amazon
In the UK, the deals on the Magic Keyboard still leave something to be desired, given this deal only cuts £20 off the original price tag for the keyboard that works with the 11-inch iPad Pro and iPad Air. But I suggest you keep a close eye on this listing, as I suspect the price could drop when November 24 comes around.
As someone who's been enjoying an iPad Air, I'm keeping an eye out for a bargain deal on the Magic Keyboard. While my workhorse machine is a MacBook Air M2, it can be nice to have a device with a touch screen for some ad-hoc prodding, as well as being able to quickly detach the machine from the keyboard and trackpad cover. Given Apple seems steadfast in not making a touchscreen MacBook, an iPad Air and Magic Keyboard seem the closest I'll get to such an experience.
I also rather like the design of the Magic Keyboard. It does everything with magnets, which helps it keep a sleek and refined look. It also provides an extra USB-C port for charging, allowing the other to be used for connectivity purposes. I still think its original price of $299 / £319 is wince-inducing, so it needs to be discounted to fully win me over.
And that's why it'll be the iPad accessory I'll be keeping my out for as the Black Friday deals gather pace. If you fancy checking out my round-up of the most appealing iPad discounts you can get right now, take a look at my best Black Friday iPad deals article, which I'll be regularly updating with compelling deals as and when I spot them; be prepared for the sales to come thick and fast once Black Friday proper (November 24) kicks in.
More early Black Friday deals (US)
More early Black Friday deals (UK)
Get daily insight, inspiration and deals in your inbox
Get the hottest deals available in your inbox plus news, reviews, opinion, analysis and more from the TechRadar team.
Managing Editor, Mobile Computing
Roland Moore-Colyer a Managing Editor at TechRadar with a focus on phones and tablets, but a general interest in all things tech, especially things with a good story behind them. He can also be found writing about games, computers, and cars when the occasion arrives. And he also supports with the day-to-day running of TechRadar. When not at his desk Roland can be found wandering around London, often with a look of curiosity on his face and a nose for food markets.