The official Black Friday weekend has now finished and Cyber Monday has gone for another year, but some retailers have extended their discounts for a few more days, meaning there are still some superb deals on Apple's famed tablets. As you might expect, last year's models benefit from the most significant reductions but there are the odd offers on even Apple's newest iPads.
Traditionally, the only real drawback of iPads are their premium prices, but luckily the Cyber Monday deals we saw helped on that front. In the US, for example, the Apple iPad 10.2 2021 (64GB) equalled its record-low price on Amazon. That same model has also been available for an impressively low price at Amazon UK.
With the Cyber Monday deals hanging on for a little longer, our guide will point you towards the best iPad deals for your needs, as well as answering any questions you might have around this year's Black Friday iPad deals.
You can find all the best deals below, and also by-the-minute in our Apple deals liveblog.
Cyber Monday iPad sales in the US
The best Cyber Monday iPad deals in the US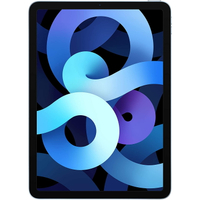 Apple iPad Air 2022 (64GB): was $599 now $559 at Amazon
This Black Friday Apple deal from Amazon on the 2022 iPad Air was undoubtedly more potent earlier in the month (priced at $519) but you can still grab a reduction at $559 if you buy right now. The iPad Air 5 packs a 10.9-inch Liquid Retina display, Apple's powerful M1 chip, and provides an all-day battery life.
iPad Pro 11 (2021): was $1,899.99 now $1,530.99 at Best Buy
With the new M2-powered iPad Pros for 2022, the price of the previous models has finally started to fall. Best Buy currently offers some of the hottest iPad Pro reductions out there, with almost $370 off the top-storage 2TB iPad Pro 11 from 2021.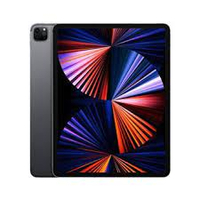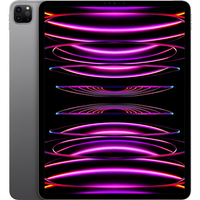 iPad Pro 12.9 (2022): was $1,099 now $999 at B&H
Although Black Friday deals on the 2021 iPad Pro range are more common, we weren't expecting reductions on Apple's latest iPad Pro 12.9 (2022) due to how fresh to market it is and yet B&H has come through with $100 off on both the 128GB and 256GB WiFi-only builds of Apple biggest and most powerful tablet. A great discount for those already considering Apple's M2 iPad Pros.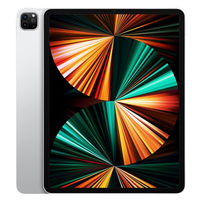 iPad Pro 12.9 (2021) – renewed: was $1,099 now $699.99 at Amazon
In place of deals on brand new models, Amazon has switched to pushing its 'renewed' iPad Pro 12.9 (2021) models; with a revised $399 discount off the original asking price which is the best price we've ever seen. Not bad for a tablet we described as 'the best tablet money can buy' in our iPad Pro 12.9 (2021) review.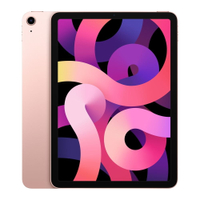 Black Friday iPad deals in the UK
UK iPad offers have been slow to appear but we do finally have some noteworthy offerings now. Nonetheless, check back often to find new, fresh deals that might offer more bite.
The best Cyber Monday iPad deals in the UK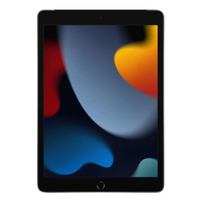 Apple iPad 10.2 (2021): was £369 now £309 at Amazon
If you're looking for an Apple tablet on a budget, consider picking up the latest iPad 10.2, on sale for £309 (16% off) at Amazon - just £10 more than the record-low price. With a great Retina Display, speedy A13 Bionic chip, and expanded 64GB of storage, the 2021 base iPad is a great choice if you're looking for an all-rounder that doesn't break the bank. For shopping, browsing, streaming, and gaming, it's more than enough for most users.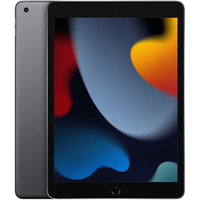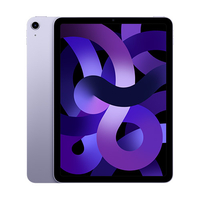 iPad Air (2022): was £1,029 now £869 at Amazon
Apple's latest iPad Air fixes the shortcomings of its predecessor and serves up laptop-class M1 power too. This Amazon deal pushes the price of the 256GB cellular model down to only £20 more than the price of the WiFi-only version. In our iPad Air 2022 review, we described it as 'all the things that make Apple's iPad great, in a stylish design.'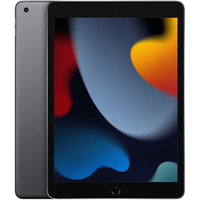 Apple iPad 10.2 (2021): was £309 now £169 w/ trade-in at John Lewis
Although buying the ninth-generation iPad is a worse deal than it's ever been in the UK, if picking it up direct from Apple, John Lewis' current trade-in offer means you can knock up to £150 off an already-lower-than-Apple's starting price of £309 (previously £319). All you need is an eligible Android tablet or iPad and Square1 will offer a trade-in value, redeemed as a John Lewis e-gift card.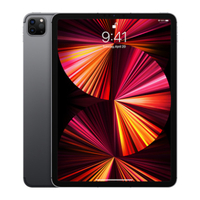 iPad Pro 11 (2021): was £1,749 now £1,649 at John Lewis
Thanks to the new M2-powered 2022 iPad Pros, the price of the iPad Pro 11 (2021), and its larger sibling, has finally started to fall, with this John Lewis offer seeing a £100 reduction on the 2TB model. What's more, John Lewis' current trade-in offer lets you can knock up to an additional £150 off the asking price, if you've got a worthwhile tablet to trade.
Black Friday iPad sales (AU): quick links
The best Cyber Monday iPad deals in Australia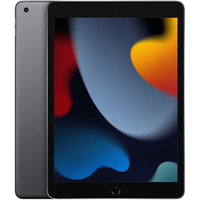 iPad (2021; 64GB, Wi-Fi+Cellular): was AU$779 now AU$699 on Amazon AU
It might be a 9th-gen model, but this 10.2-inch tablet is still a great option. Unfortunately, Apple bumped up the price of this 2021 model on the launch of the 10th-gen range, so any discount on the older one is a notable bargain. This particular model was slightly cheaper on Black Friday, but a 10% discount is still good.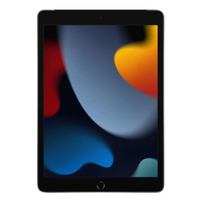 iPad (2021; 256GB, Wi-Fi+Cellular): was AU$1,029 now AU$929 on Amazon AU
These days 64GB of storage doesn't cut it for anyone. If you're one of those, and you have the spare change for the 256GB version of the ninth-gen iPad 10.2 (aka last year's model), then this really is a very good deal. We don't see discounts like this too often, so consider the 10% off on Amazon if you're in need of a new Apple tablet.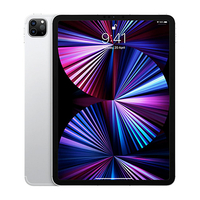 iPad Pro 11-inch (2021, 1TB, Wi-Fi+Cellular): was AU$2,499 now AU$2,273 on Amazon
Only a small 9% saving on this 11-inch slate, but boy is it one heck of a powerhouse! The M1 chip has a reputation and it's not misplaced. There's also a whopping 1TB storage here, so if you can grab a keyboard for it, this iPad could replace your laptop. And there's LTE connectivity too.
Buying tips: 3 of the best iPads to look for on Black Friday
The last of its kind
Alongside a duo of updated iPad Pros, the new 2022 standard iPad marks a notable shift in Apple's baseline tablet family, making the ninth-gen iPad from 2021 – which the company continues to sell – the last with a Lightning port and a home button. Although the retail price has remained the same direct from Apple in the US, the company actually upped it in other regions internationally, making deals from other retailers besides Apple that much more significant. Even with the official price hike, keep your eyes out for reductions elsewhere. Read more: iPad 10.2 (2021) review
For
Upgraded selfie camera for video calls
True Tone display
Against
No Face ID
Doesn't support newer accessories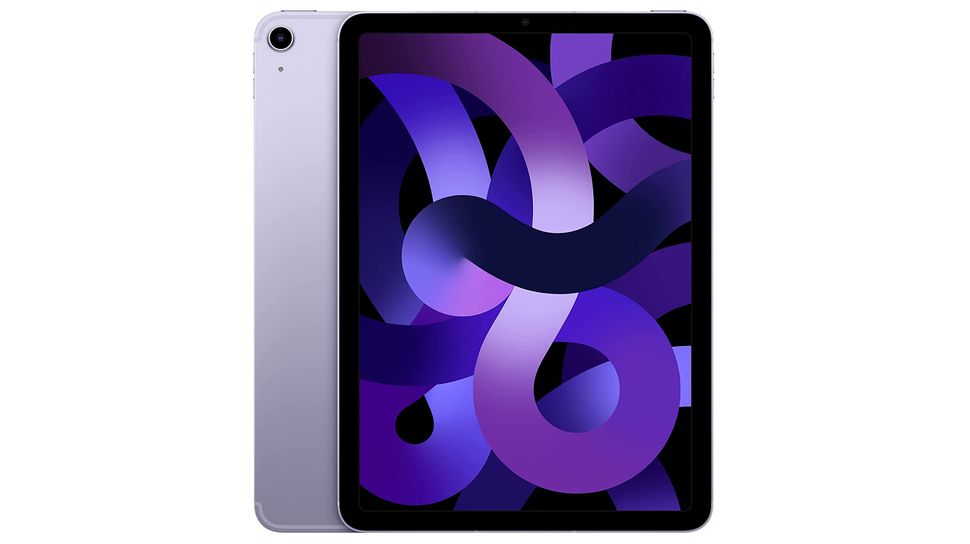 The most balanced tablet of 2022
After a two-year hiatus, Apple served up an updated iPad Air that's most notable improvement was a jump to the company's computing-class M1 chipset. Now that we have the full roster of 2022 iPad models out in the wild, the 2022 iPad Air looks like it serves up the sweet-spot of performance and functionality, paired with the fact that it arrived months prior this year's base and Pro iPads means there's a far greater likelihood that discounts will be cropping up from multiple retailers. Read more: iPad Air (2022) review
For
Speedy performance
Incredibly versatile
Against
Battery life only average
64GB is too little storage for base model
Small and mighty
The iPad Mini's graduation to a home button-free experience is a welcome transition, with a nice screen, great versatility and handy optional connectivity. There's nothing else with the size to power ratio out there in the market and it's also the iPad that's consistently seeing the biggest discounts ahead of Black Friday itself. Read more: iPad Mini (2021) review
For
Stylish, compact design
Lots of power
Against
Battery life could be better
Doesn't include stylus
Which iPad deals should we avoid?
As mentioned above, the 2021 base iPad continues to sell direct from Apple, and in the US it maintains the same $329 asking price that it previously enjoyed (i.e. no year-on-year price cut), whereas in markets like the UK, Apple actually increased the price after October 18.
As such, while its age might mean you see what appear to be good deals from third-party retailers, make sure they're not discounting its higher price in the UK before coughing up cash.