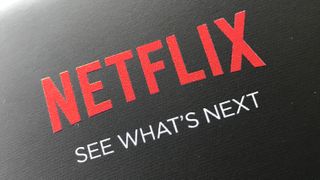 The best upcoming TV shows and movies on Netflix
UPDATE: Jennifer Aniston's new film Dumplin' has been added to our list of the best upcoming movies on Netflix, along with a trailer and release date. Watch it and find out more about the film on the next slide!
Netflix has changed the way we engage with television shows and movies forever, giving us the most convenient way to experience both from the comfort of our living rooms, laptop screens or smartphones.
With a rapidly growing library of shows on the service and a huge lineup of projects in the works, we've put together a list of the best upcoming TV shows and movies on Netflix for 2018 and beyond.
The shows and films on this list have been hand-picked based on how excited we are for them, meaning that it's not intended to be a complete release schedule. Instead, consider it our curated list of the coolest looking Netflix Originals currently in the works.
We've also included upcoming seasons of already established shows which we're really eager to see. So without further ado, these are the best TV shows and movies coming soon to Netflix.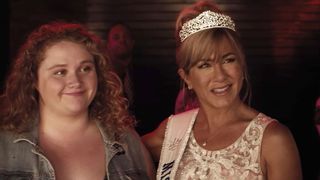 Dumplin
Dumplin' tells the story of a plus-sized teenager named Willowdean (Danielle Macdonald) who enters a beauty pageant run by her mother (Jennifer Aniston), herself a former beauty queen. Will, as she's known to her friends, quickly inspires other contestants to follow in her example, eventually shaking up their small town in the process. You can check out the trailer below.
Release date: December 7, 2018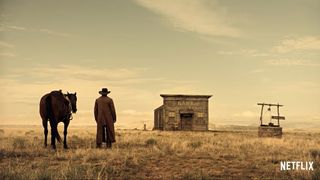 The Ballad of Buster Scruggs
Joel and Ethan Coen, directors of such classics as No Country for Old Men, Fargo and The Big Lebowski, officially step into the streaming arena with The Ballad of Buster Scruggs, a six-part anthology film set in the Wild West that stars James Franco, Liam Neeson, Tim Blake Nelson and numerous other character actors. Technically the first time that the brothers have written and directed for television, the film will also be released in select theaters on the day of its streaming debut. You can check out the film's trailer below, which features some truly astonishing cinematography from Bruno Delbonnel (Inside Llewyn Davis).
Release date: November 16, 2018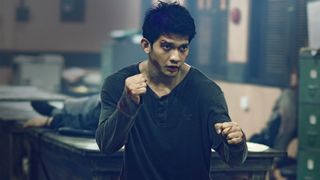 Wu Assassins
Arguably the hottest actor in martial arts cinema right now thanks to his starring turns in The Raid films, not to mention his supporting turn in the upcoming Mark Wahlberg actioner Mile 22, Iko Uwais has signed with Netflix for a 10-part series that takes place in San Francisco's Chinatown district. Uwais plays an aspiring chef who becomes an assassin tasked with restoring balance among the ancient triads that rule city. In case you need more convincing, Uwais will also act as the lead fight choreographer and stunt co-ordinator on the show, which also stars Byron Mann (Altered Carbon), with John Wirth (Terminator: The Sarah Connor Chronicles; Falling Skies) acting as showrunner.
Release date: TBA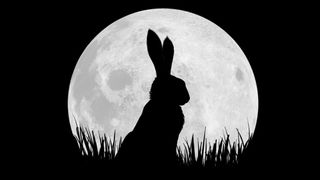 Watership Down
First published in 1978, the novel Watership Down told an survival story about a group of rabbits that venture out of their warren to find a new home in an attempt to escape tyranny and oppression. An animated version came shortly after, and while it looked like something akin to an old Disney film at first glance, its content would be considered incredibly bleak and disturbing to most children. Now, Netflix and BBC have teamed up to produce a new four-part Watership Down animated series and have already lined up some big names to lend their voices to the project, including John Boyega, James McAvoy, Gemma Arterton, Nicholas Hoult and Sir Ben Kingsley. Expect it to be even darker than the original.
Release date: 2018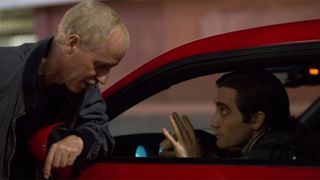 Velvet Buzzsaw
Having assembled an amazing cast for his next movie (now known as Velvet Buzzsaw), writer-director Dan Gilroy (Nightcrawler) looks set to deliver a fantastic Netflix Original film in the future. The film will star Nightcrawler alums Jake Gyllenhaal and Rene Russo, along with John Malkovich, Daveed Diggs, Natalia Dyer, Tom Sturridge, Billy Magnussen and Zawe Ashton. The film has been described as a horror thriller. Sounds intriguing to us!
Release date: TBA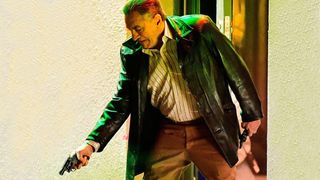 The Irishman
Exciting news for fans of Martin Scorsese's classic gangster films – the director is bringing The Irishman to Netflix in 2018, and Robert De Niro, Joe Pesci, Harvey Keitel and Al Pacino (working with the filmmaker for the very first time) are all along for the ride. The Irishman follows a mob hitman (De Niro) as he recalls his possible involvement in the murder of Jimmy Hoffa, and is based on the best-selling book by Charles Brandt. If you're a film buff and aren't excited about this, you may need to check your pulse.
Release date: 2018