How to become a Netflix master
Get the most out of Netflix with these tips
How to become a Netflix master
Did you know that there are numerous ways that you can enhance your Netflix experience? It's almost like there's a secret Netflix world just waiting for you to discover it.
Okay, that might be a slight exaggeration, but we guarantee that you'll find a few of these Netflix tricks and hacks to be worth your while. Some of them may even significantly improve your overall Netflix experience.
So, if you're ready to rock your Netflix world, hold your remote control out in front of you and yell, "It's Netflixin' time!"
Find out what's genuinely new on Netflix
One of the things that can be frustrating about Netflix for many people is that it always wants to hide its content from you. Netflix would rather maintain the illusion of having an enormous content library rather than giving you open access. It does this by drip-feeding new suggestions to you with the help of its recommendation algorithm.
Thankfully, there are various online websites which keep an up-to-date list of every show or film that gets added to Netflix on a daily basis, with AllFlicks perhaps being the most comprehensive (and user-friendly) of them all.
AllFlicks provides a fantastic content list with deep search functionality, allowing you to search by name, category, type, year, 'date made available' and even by rating. Clicking on a title gives you added information on it, trailers, and even similar titles you may also like. There are also direct links to the movie or show on Netflix to watch in-browser. AllFlicks also has a 'Randomizer' section which will recommend a random movie to you based on select criteria.
The creator of AllFlicks has also launched Flixable, a site that provides much of the same functionality, with the added bonus of a thorough release schedule and a list of titles that are leaving the service, ordered by date. A clean site that's easy to navigate and packed with relevant information about the shows and movies on Netflix, Flixable is a highly recommended resource for those who are serious about streaming.
Make your 'My List' yours again
For some reason, Netflix likes to rearrange your My List in its own order based on what its algorithm thinks you'd like to watch at any given time. This can be slightly annoying if you have a large list of queued-up titles to scroll through every time you want to watch a particular film or television show. Thankfully, Netflix has 'Manual Ordering' settings hidden away that allow you to order your list however you want.
In order to enable Manual Ordering, you must first login to Netflix in an internet browser window and enter your profile. Once you're in, hover over your profile icon at the top right corner of the screen until a drop-down menu appears, then choose 'Your Account' from the options available. In the 'Your Profile' section of your account settings, click on 'Order in My List'. Tick the 'Manual Ordering' box and click 'Save'.
Now head to your home screen, click on 'Browse' and then 'My List', and you'll be presented with a complete list of your queued items that can be ordered in any way you desire. You can also easily remove titles from your list here.
Personalise your suggestions
Netflix likes to suggest many types of shows and movies to its users, though sometimes they're not always the kinds you're interested in seeing. If you're a fan of a particular genre, whether it be horror or documentaries, you can make sure that Netflix always suggests them to you.
When visiting Netflix in a web browser, you'll notice a 'Personalise' section sandwiched between 'Browse' and 'Kids' at the top of the screen. Entering this section presents you with a quiz, asking you about how often you watch certain genres – never, sometimes or often. Once you've filled that out, click 'Next'.
On the next screen, you'll be shown a range of titles in the genres you favoured on the previous screen. To further refine Netflix's recommendations in these genres, give each of the titles a rating out of five stars. Do this on one more screen to help Netflix get 'smarter' for you, and then let the algorithm work its magic. You should now (hopefully) find yourself with a better range of recommendations.
Binge-watching Netflix shows
Decades of traditional television broadcasting practices have groomed us to watch our favourite shows on a week-by-week basis. And, because TV showrunners desperately want us tune in for every episode of their shows, many programs are built on a cliffhanger model in the hopes that we, the audience, will need to know what happens next. That weekly wait can be brutal in the age of instant gratification.
With that said, Netflix has changed the game by giving its customers instant access to entire seasons of its shows on day one – that includes the big guns like House of Cards, Orange is the New Black and Marvel's Daredevil. While DVD boxsets started the binge-watching trend, Netflix perfected it.
But how much binge-watching is too much? Everyone has a limit, which is why BingeClock is such a useful website. You can type the name of any television show that's currently available on Netflix to get an instant answer on how long it would take to watch.
So if you're thinking about watching House of Cards for instance, you could make that decision based on whether or not you're willing to spend 39 hours watching it.
Force videos to play in HD
Netflix's adaptive bitrate is quite an impressive thing. It allows your shows and movies to continue streaming without annoying instances of buffering by automatically raising and lowering the bitrate of streamed video based on the quality of your bandwidth at any given moment.
However, if your bitrate is a fluctuating a little too much for your liking, there is a trick to forcing Netflix's stream to be locked in high definition -- although this trick only works while viewing Netflix in a PC or Mac through a web browser .
To enable Netflix's Stream Manager options on a Windows PC, start playing a Netflix video and hold down the following keys: 'Ctrl-Shift-Alt-S'.
You will be presented with a menu that allows you to override the audio and video bitrates for the video you are watching, and even the content delivery network (CDN).
To do the same from a Mac OS X computer, start watching something and hold down 'Ctrl-Shift-Option-S'.
While Netflix's Super HD bitrates -- generally used by content above 1080p, like 4K -- are not available in a web browser, you can rest assured that you're at least getting a locked high-definition stream at the highest bitrate the browser version will allow.
View other countries Netflix libraries
If there's one thing about Netflix that many people aren't aware of, it's that your login details can be used to access all of the other versions of Netflix around the world – one Netflix account fits all. You don't have to change your payment details or sign up again or anything – all you have to do is trick Netflix into thinking you're in another country.
Netflix is designed to automatically show you different versions of its service depending on your computer or playback device's location. If you were to take a trip to Brazil and open the Netflix app during your visit, Brazilian Netflix's content selection is what would appear on your screen.
Luckily, you don't have to purchase plane tickets to view Netflix content from different regions – a smart DNS or VPN service will hide your real location and put your online location anywhere you want in the world.
VPN (virtual private network) services let you send and receive all of your internet data through encrypted tunnels to servers all over the globe. There are a range of VPN services to choose from, all offering servers in different physical locations.
If you're after a cheaper and simpler alternative to VPNs, a smart DNS service could be the answer. For example, Getflix is a geolocation-hiding service available for Australian and New Zealand users that will provide you with a smart DNS address for only US$3.95 a month. Getflix provides simple instructions on how to set your Netflix-playing devices up with your newly acquired DNS addresses. And if you do decide that you want more, Getflix has also recently added a VPN service to its subscription at no extra cost.
Smart DNS Proxy is another all-inclusive service that provides smart DNS and VPN functionality and access to a range of servers around the world for the reasonable price of US$4.90 a month.
Of course, if you're going to go the smart DNS or VPN route in order to trick Netflix into thinking you're in a different territory, it's worth finding out what those other territories offer in terms of their content libraries. The Netflix Around the World website lets you search for individual shows and movies, and quickly tells you which Netflix territories they're available in. You can also find out which shows are most popular in the world overall, and which ones have the highest user ratings.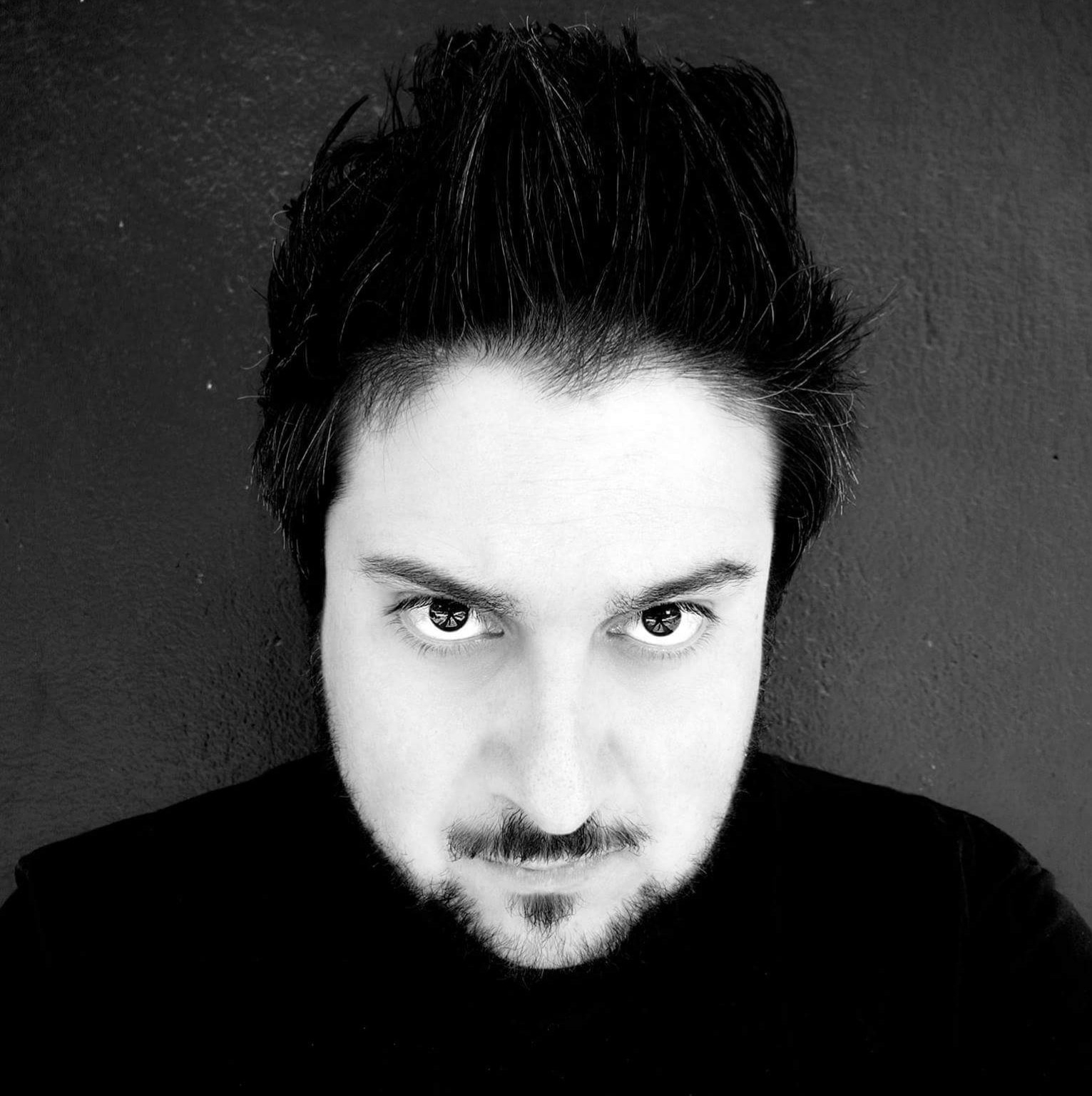 Senior Journalist, Phones and Entertainment
Stephen primarily covers phones and entertainment for TechRadar's Australian team, and has written professionally across the categories of tech, film, television and gaming in both print and online for over a decade. He's obsessed with smartphones, televisions, consoles and gaming PCs, and has a deep-seated desire to consume all forms of media at the highest quality possible.
He's also likely to talk a person's ear off at the mere mention of Android, cats, retro sneaker releases, travelling and physical media, such as vinyl and boutique Blu-ray releases. Right now, he's most excited about QD-OLED technology, The Batman and Hellblade 2: Senua's Saga.