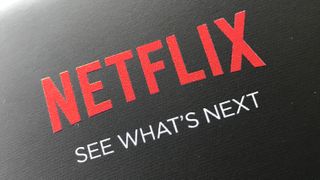 The best upcoming TV shows and movies on Netflix
UPDATE: Apostle, the new film from The Raid director Gareth Evans, gets a trailer and a release date. Watch it and find out more about the film on the next slide!
Netflix has changed the way we engage with television shows and movies forever, giving us the most convenient way to experience both from the comfort of our living rooms, laptop screens or smartphones.
With a rapidly growing library of shows on the service and a huge lineup of projects in the works, we've put together a list of the best upcoming TV shows and movies on Netflix for 2018 and beyond.
The shows and films on this list have been hand-picked based on how excited we are for them, meaning that it's not intended to be a complete release schedule. Instead, consider it our curated list of the coolest looking Netflix Originals currently in the works.
We've also included upcoming seasons of already established shows which we're really eager to see. So without further ado, these are the best TV shows and movies coming soon to Netflix.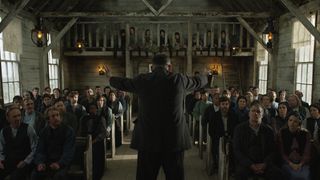 Apostle
Having made a huge splash with his explosive Indonesian action films The Raid and The Raid 2, Welsh born writer/director Gareth Evans is doing something a little different with the upcoming Netflix Original film Apostle — his first English-language film since his little-seen debut. We don't know much about it, other than it stars Dan Stevens (Beauty and the Beast) and Michael Sheen (Passengers) and follows a man who attempts to rescue his sister from a religious cult. While it probably won't feature any Silat-based martial arts brawls, it's likely to be just as violent and brutal as his previous films (those who've seen Evans' V/H/S 2 short film contribution Safe Haven will know how intense the director can be when dealing with the subject of cults). You can check out Apostle's nail-biting trailer below.
Release date: October 12, 2018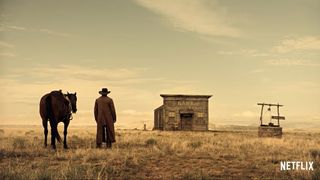 The Ballad of Buster Scruggs
Joel and Ethan Coen, directors of such classics as No Country for Old Men, Fargo and The Big Lebowski, officially step into the streaming arena with The Ballad of Buster Scruggs, a six-part anthology film set in the Wild West that stars James Franco, Liam Neeson, Tim Blake Nelson and numerous other character actors. Technically the first time that the brothers have written and directed for television, the film will also be released in select theaters on the day of its streaming debut. You can check out the film's trailer below, which features some truly astonishing cinematography from Bruno Delbonnel (Inside Llewyn Davis).
Release date: November 16, 2018
22 July
Director Paul Greengrass (Bloody Sunday, Captain Philips, United 93) is no stranger when it comes to recreating real-life tragedies, and with his first Netflix Original film, July 22 (originally titled Norway), the filmmaker will explore the devastating terrorist plot that left 77 Norwegians dead in 2011. 22 July will star Ander Danielsen Lie and Jon Øigarden. Based on the film's trailer below, we expect it to be absolutely harrowing, but also incredibly heartfelt and ultimately uplifting.
Release date: October 10, 2018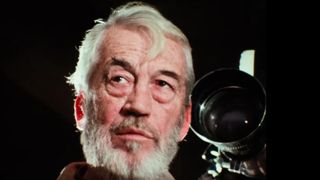 The Other Side of the Wind
Orson Welles, the brilliant writer and director of the classic film Citizen Kane, died 33 years ago, but hasn't stopped his long-unfinished final film The Other Side of the Wind from being released at long last. Thanks to Netflix, which stepped in to help fund its completion, we will finally get to see Welles' lost masterpiece 48 years after it was shot. Along with the film, Netflix will also be releasing a companion documentary about the process of finishing Orson's opus, which is sure to be fascinating for film fans. Eerily, Orson's film The Other Side of the Wind is about a Hollywood director (played by the late John Huston) who dies before getting to complete his own final film, also titled The Other Side of the Wind. Also starring a young Dennis Hopper, Peter Bogdanovich and Susan Strasberg, The Other Side of the Wind is an incredibly important cinematic event that cinephiles will not want to miss. Watch the trailer below.
Release date: November 2, 2018.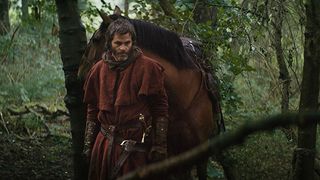 Outlaw King
Outlaw King, based on the "untold true story" of Robert the Bruce, King of Scots and the real man referred to by historians as 'Braveheart', is an epic film starring Chris Pine which Netflix hopes will be a major contender come awards season. Directed by David Mackenzie (Hell of High Water), Outlaw King looks set to deliver all the high drama, large-scale battles and questionable Scottish accents we've come to expect from this kind of heavyweight film. Find out more about the film here.
Release date: November 9, 2018
Hold the Dark
With his fantastic films Blue Ruin and Green Room (two of the most brutal cinematic entries in recently memory), writer/director Jeremy Saulnier established a style that's as harrowing as it is exhilarating. His next film, Hold the Dark, promises to be just as intense as his previous two films and has already been picked up by Netflix for worldwide distribution. When a young boy is killed by wolves, a wildlife naturalist enters the Alaskan wilderness (Jeffrey Wright) is hired by the boy's parents (Alexander Skarsgård and Riley Keough) to find out what happened. Watch the trailer below.
Release date: September 28, 2018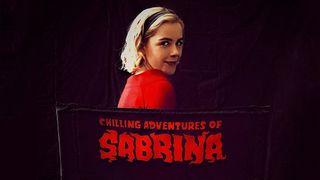 Chilling Adventures of Sabrina
If you were around in the '90s, you probably remember the cute TV series Sabrina the Teenage Witch, starring Melissa Joan Hart and a talking cat named Salem. What you might not have realised, is that the show was based on an old Archie Comics series. Now that the staggering success of Riverdale has put the Golden Age publisher back on the map, it's time to for Sabrina to return in a darker, more terrifying way. Thankfully, Netflix is doing just that, with the service bringing everyone's favorite witch (and her cat) back to television with Chilling Adventures of Sabrina — a series which promises to embrace the comic's more recent horror stylings. The show's creators have already name-checked the likes of Rosemary's Baby and The Exorcist when describing the tone they're aiming for, meaning it'll be a far cry from the family-friendly original TV series. Riverdale showrunner Roberto Aguirre-Sacasa will also be in charge of Chilling Adventures of Sabrina, so expect some crossover to occur between the two shows. Judging by how dark Riverdale already is, we imagine that Chilling Adventures of Sabrina will go all into some deeply Satanic territory with its exploration of witchcraft and the occult. We can't wait!
Release date: October 26, 2018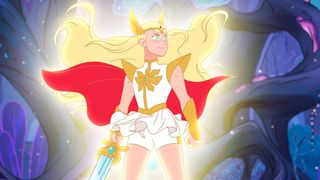 She-Ra and the Princesses of Power
1980s Saturday morning icon He-Man has seen his share of reboots in recent years, so it stands to reason that his long lost twin sister She-Ra should also try her hand at a modern day comeback! The Netflix Original series She-Ra and the Princesses of Power (notice the plural in the title this time around) sports a brand new art-style and is expected to feature a number or new characters along with returning ones. We can't wait to see what She-Ra's arch nemesis Hordak looks like this time around! As for whether He-Man will make a guest appearance, we'll just have to wait and see... Check out the teaser trailer below.
Release date: November 16, 2018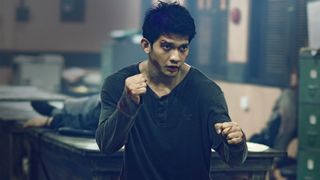 Wu Assassins
Arguably the hottest actor in martial arts cinema right now thanks to his starring turns in The Raid films, not to mention his supporting turn in the upcoming Mark Wahlberg actioner Mile 22, Iko Uwais has signed with Netflix for a 10-part series that takes place in San Francisco's Chinatown district. Uwais plays an aspiring chef who becomes an assassin tasked with restoring balance among the ancient triads that rule city. In case you need more convincing, Uwais will also act as the lead fight choreographer and stunt co-ordinator on the show, which also stars Byron Mann (Altered Carbon), with John Wirth (Terminator: The Sarah Connor Chronicles; Falling Skies) acting as showrunner.
Release date: TBA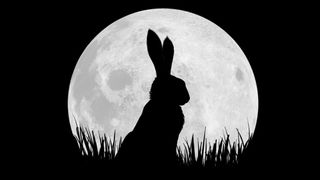 Watership Down
First published in 1978, the novel Watership Down told an survival story about a group of rabbits that venture out of their warren to find a new home in an attempt to escape tyranny and oppression. An animated version came shortly after, and while it looked like something akin to an old Disney film at first glance, its content would be considered incredibly bleak and disturbing to most children. Now, Netflix and BBC have teamed up to produce a new four-part Watership Down animated series and have already lined up some big names to lend their voices to the project, including John Boyega, James McAvoy, Gemma Arterton, Nicholas Hoult and Sir Ben Kingsley. Expect it to be even darker than the original.
Release date: 2018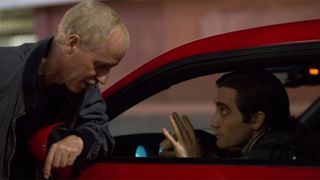 Velvet Buzzsaw
Having assembled an amazing cast for his next movie (now known as Velvet Buzzsaw), writer-director Dan Gilroy (Nightcrawler) looks set to deliver a fantastic Netflix Original film in the future. The film will star Nightcrawler alums Jake Gyllenhaal and Rene Russo, along with John Malkovich, Daveed Diggs, Natalia Dyer, Tom Sturridge, Billy Magnussen and Zawe Ashton. The film has been described as a horror thriller. Sounds intriguing to us!
Release date: TBA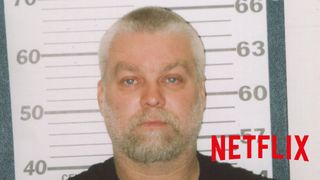 Making a Murderer: Season 2
Given that the original Making a Murderer series took over a decade to make, we're not entirely sure when its announced follow-up will actually land on Netflix. We're hoping sooner rather than later, as subjects Steven Avery and Brendan Dassey, convicted for the murder of Theresa Halbach on what appears to be extremely unreliable evidence, have already been incarcerated since 2007. We're waiting on more information with bated-breath.
Release date: TBA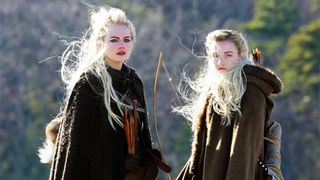 Maniac: Season 1
Reuniting Hollywood megastars Emma Stone and Jonah Hill for the first time since Superbad, Maniac is expected to be a monster of a hit for Netflix later this year. A remake of the Norwegian dark comedy series of the same name, Maniac sees Hill play an institutionalized man who retreats into a number of fantasy worlds. Need more convincing? Okay, well it's also directed by Cary Fukunaga (True Detective: Season 1, Beasts of No Nation). In other words, there's no way we're missing this show.
Release date: September 21, 2018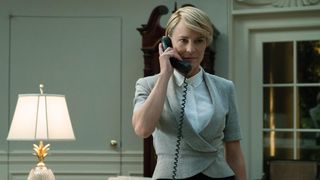 House of Cards: Season 6
Late last year, we reported that Netflix will make one more season of House of Cards, but without Kevin Spacey, who was dumped from the show due to sexual misconduct allegations. It's a pretty bold move for Netflix to fire the lead star of its flagship series and carry on anyway, but we're very confident that Robin Wright will easily carry the show for its sixth and final season. Check out the latest teaser for the new season here.
Release date: 2018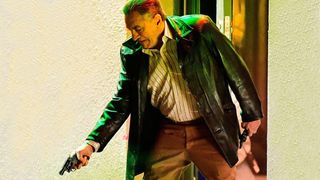 The Irishman
Exciting news for fans of Martin Scorsese's classic gangster films – the director is bringing The Irishman to Netflix in 2018, and Robert De Niro, Joe Pesci, Harvey Keitel and Al Pacino (working with the filmmaker for the very first time) are all along for the ride. The Irishman follows a mob hitman (De Niro) as he recalls his possible involvement in the murder of Jimmy Hoffa, and is based on the best-selling book by Charles Brandt. If you're a film buff and aren't excited about this, you may need to check your pulse.
Release date: 2018