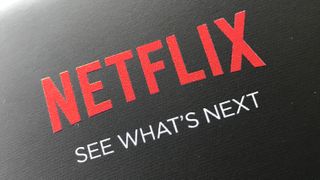 The best upcoming TV shows and movies on Netflix
UPDATE: We've added the upcoming (and still untitled) Netflix Original horror film by writer-director Dan Gilroy (Nightcrawler) to our list of the best upcoming TV shows and movies on Netflix. Check out the next slide to find out more about it!
Netflix has changed the way we engage with television shows and movies forever, giving us the most convenient way to experience both from the comfort of our living rooms, laptop screens or smartphones.
With a rapidly growing library of shows on the service and a huge lineup of projects in the works, we've put together a list of the best upcoming TV shows and movies on Netflix for 2018 and beyond.
The shows and films on this list have been hand-picked based on how excited we are for them, meaning that it's not intended to be a complete release schedule. Instead, consider it our curated list of the coolest looking Netflix Originals currently in the works.
We've also included upcoming seasons of already established shows which we're really eager to see. So without further ado, these are the best TV shows and movies coming soon to Netflix.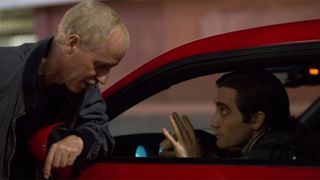 Untitled Dan Gilroy Project
Having assembled an amazing cast for his next movie (which has yet to announce a title), writer-director Dan Gilroy (Nightcrawler) looks set to deliver a fantastic Netflix Original film in the future. The film will star Nightcrawler alums Jake Gyllenhaal and Rene Russo, along with John Malkovich, Daveed Diggs, Natalia Dyer, Tom Sturridge, Billy Magnussen and Zawe Ashton. The film has been described as a horror thriller. Sounds intriguing to us!
Release date: TBA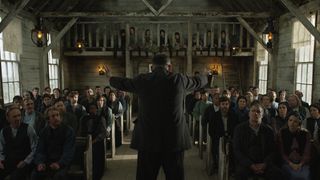 Apostle
Having made a huge splash with his explosive Indonesian action films The Raid and The Raid 2, Welsh born writer/director Gareth Evans is doing something a little different with his upcoming Netflix Original film Apostle — his first English-language film since his little-seen debut. We don't know much about it, other than it stars Dan Stevens (Beauty and the Beast) and Michael Sheen (Passengers) and follows a man who attempts to rescue his sister from a religious cult. While it probably won't feature any Silat-based martial arts brawls, it's likely to be just as violent and intense as his previous films.
Release date: 2018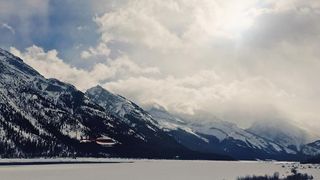 Hold the Dark
With his fantastic films Blue Ruin and Green Room (two of the most brutal cinematic entries in recently memory), writer/director Jeremy Saulnier established a style that's as harrowing as it is exhilarating. His next film, Hold the Dark, promises to be just as intense as his previous two films and has already been picked up by Netflix for worldwide distribution. When a young boy is killed by wolves, a wildlife naturalist enters the Alaskan wilderness (Jeffrey Wright) is hired by the boy's parents (Alexander Skarsgård and Riley Keough) to find out what happened.
Release date: 2018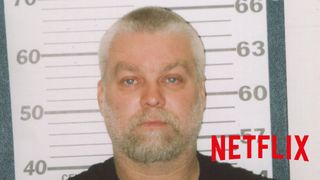 Making a Murderer: Season 2
Given that the original Making a Murderer series took over a decade to make, we're not entirely sure when its announced follow-up will actually land on Netflix. We're hoping sooner rather than later, as subjects Steven Avery and Brendan Dassey, convicted for the murder of Theresa Halbach on what appears to be extremely unreliable evidence, have already been incarcerated since 2007. We're waiting on more information with bated-breath.
Release date: TBA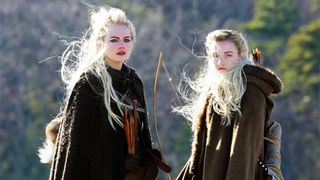 Maniac: Season 1
Reuniting Hollywood megastars Emma Stone and Jonah Hill for the first time since Superbad, Maniac is expected to be a monster of a hit for Netflix later this year. A remake of the Norwegian dark comedy series of the same name, Maniac sees Hill play an institutionalized man who retreats into a number of fantasy worlds. Need more convincing? Okay, well it's also directed by Cary Fukunaga (True Detective: Season 1, Beasts of No Nation). In other words, there's no way we're missing this show.
Release date: 2018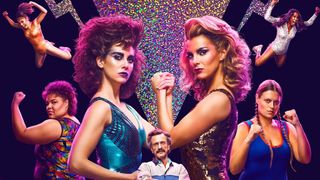 GLOW: Season 2
The first season of GLOW was absolutely incredible, and we're more than happy that the team behind it went right back to work on the second season. At the end of the first series, the Gorgeous Ladies of Wrestling had put on their first successful televised show, and we can't wait to see where the upcoming second season will find them.
Release date: 2018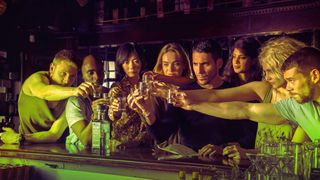 Sense8: Finale Special
Fans were devastated when Sense8, the Netflix Original series from The Wachowskis (The Matrix) was cancelled, but luckily, they'll be getting some movie-length closure in the form of this special, which will wrap up the show's various story threads. (We're still waiting for The Get Down to get the same thing, unlikely as that may be...)
Release date: 2018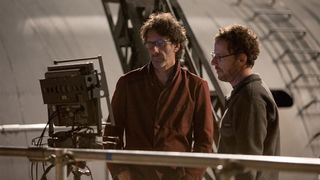 The Ballad of Buster Scruggs (mini-series)
Joel and Ethan Coen, directors of such classics as No Country for Old Men, Fargo and The Big Lebowski, officially step into the streaming arena with The Ballad of Buster Scruggs, a Western mini-series that will star James Franco, Liam Neeson and Tim Blake Nelson. It will be the first time that the brothers will write and direct for television, making the upcoming Netflix series a major event for fans.
Release date: 2018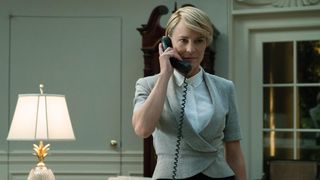 House of Cards: Season 6
Late last year, we reported that Netflix will make one more season of House of Cards, but without Kevin Spacey, who was dumped from the show due to sexual misconduct allegations. It's a pretty bold move for Netflix to fire the lead star of its flagship series and carry on anyway, but we're very confident that Robin Wright will easily carry the show for its sixth and final season.
Release date: 2018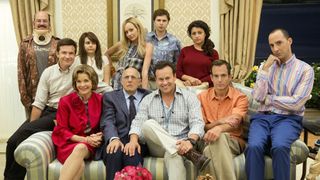 Arrested Development: Season 5
Though it was eagerly-anticipated at the time, the fourth season of Arrested Development turned out to be a disappointment for fans, as its actors busy schedules prevented them from sharing much screen time. According to Will Arnett, who plays GOB on the comedy series, that won't be the case with season 5, with the actor telling Business Insider that it will be "much like the original broadcast series." Once again, we can't wait for Arrested Development to return.
Release date: 2018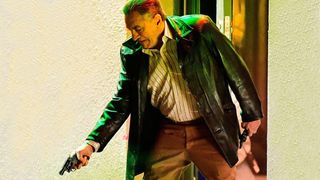 The Irishman
Exciting news for fans of Martin Scorsese's classic gangster films – the director is bringing The Irishman to Netflix in 2018, and Robert De Niro, Joe Pesci, Harvey Keitel and Al Pacino (working with the filmmaker for the very first time) are all along for the ride. The Irishman follows a mob hitman (De Niro) as he recalls his possible involvement in the murder of Jimmy Hoffa, and is based on the best-selling book by Charles Brandt. If you're a film buff and aren't excited about this, you may need to check your pulse.
Release date: 2018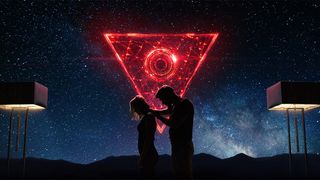 Tau
We love smart homes here at TechRadar, but what if your high-tech household was keeping you prisoner and trying to kill you? That's the premise of Tau, an upcoming thriller starring Maika Monroe (It Follows) and from Federico D'Alessandro, who's making his feature-length directorial debut after having worked in the art department of such major blockbusters as Avengers: Age of Ultron and Doctor Strange.
Release date: 2018