Nreal Air AR Glasses: One-minute review
The Nreal Air AR glasses aren't the first smart specs to hit the market, but thanks to their simple plug-and-play design and their great image quality they could be one of the first to achieve mainstream appeal.
Plug them into a compatible device – which includes a selection of the best Android smartphones, the Steam Deck, and now the best iPhones (via an adapter) – and you'll be transported to your own virtual movie theater. Your gadget's screen will be virtually projected in front of you by the glasses, allowing you to enjoy Netflix or Xbox Game Pass as if you were using a 130-inch HD TV.
Plus, thanks to the surprisingly decent internal speakers hidden in the glasses' stems you can enjoy whatever you're watching with immersive audio too. That said, we'd strongly recommend you couple the Nreal Air glasses with a good pair of wireless headphones – not only will you get much better audio performance, but the experience will be more private.
Considering that the Nreal Air AR specs look like a pretty normal pair of glasses – with a sleek yet comfy and fairly lightweight design – the performance they deliver is pretty impressive. That said, even though the glasses boast micro-OLED panels, the image is much more akin to what you'd expect from a projector in terms of contrast and colors (don't expect Nreal's specs to be an LG C2 OLED TV you can wear).
One noticeable feature the glasses lack is a camera. On the positive end, this means you don't have to fret about your steps being tracked – or creeping out the people around you while you're wearing the glasses. But this also means that the AR functionality of the Nreal Air glasses is extremely limited. They're great for creating a cinema-like extension of your smartphone, but that's about it.
Because of this limited functionality, the price for a pair of the Nreal Air AR glasses can be a tough pill to swallow – they cost $379 / £400. While we had a blast trying this gadget out we felt like they didn't offer the most bang for your buck; those of you looking to improve your home entertainment setup would get more out of a solid 4K TV at this price, and commuters amongst you looking to liven up your travel would be better off with a great pair of headphones.
Nreal Air AR glasses: price and availability
The Nreal Air AR glasses are currently available to buy exclusively from Amazon.com (opens in new tab) in the US for $379 or from EE (opens in new tab) in the UK for £400.
Those of you in the UK that are already EE customers can choose between paying a single upfront cost or spreading it out using EE's Add To Plan purchase option. The latter turns the cost into a £10 upfront payment, followed by £35/month for 11 months for a total cost of £395.
Nreal Air AR glasses: design
No in-built cameras
Lightweight
Require a wired connection to a smartphone
Unlike previous iterations of AR glasses, the Nreal Air look a lot more like a standard pair of specs. An eagle-eyed onlooker might spot the few key differences, but there aren't any cameras, so the AR aspect is not that obvious.
The decision to go camera-less instantly solves many of the privacy concerns that plagued previous devices, such as Ray-Ban Stories and Google Glass. You don't have to worry about your vision being tracked, and those around you can rest easy knowing they aren't being recorded without their consent.
Still, there are some signs that these aren't regular glasses. In order for the Nreal Air to function, they need to be plugged into your phone. Using the USB-C to USB-C cable in the box, you can easily hook up your devices through a port hidden at the end of one of the glasses' arms.
While not as free as a completely wireless device – like a pair of Bluetooth earbuds – we never had any issues moving our head around while plugged in. It caused so few issues while we were wearing the glasses that we actually completely forgot about the cable – except when taking the glasses on and off.
The reliance on your phone's power means these glasses are pretty light, just 90g (0.2lbs) – they don't have an internal battery. But in exchange, they will drain your phone's battery fairly quickly, particularly if you're using them for an extended period of time.
The other dead giveaway that the Nreal Air aren't a normal pair of glasses are the inner lenses. These are what give the glasses their AR capabilities, reflecting an image of your phone's screen in such a way that it appears to be floating in front of you.
There are also two small speakers on either arm of the glasses, as well as brightness controls and an on/off button on the right arm. We never had much reason to dim the screen, so we definitely would have preferred the brightness controls on the arm be replaced by managed audio; to change the sound levels, you have to rely on your phone's – or headphones' – controls.
In addition to its power cable, every pair of Nreal Air glasses comes with a carry case that can be used to store it; additional nose pieces that you can use to help the glasses fit better; and an optional attachment that can be fitted with prescription lenses. You'll also get a plastic lens cover. This cover will give your glasses some added protection as well as privacy and clarity, serving as a backdrop for what you're watching to help make the image clearer.
Nreal Air AR glasses: performance
Solid HD image
Mimics a 130-inch display that's 4m from the user's face
For better sound try using headphones
The Nreal Air AR glasses are more like a portable personal projector than a TV that fits in your pocket.
By this, we mean that the image through the glasses is best when you're looking at an opaque, plain background in a room that isn't filled with bright light. If you're outside or facing a light source, you'll need to attach the optional visor to have any chance of seeing what's being displayed.
That being said, the glasses' HD image is pretty impressive. The colors aren't as vibrant as we'd like and the lack of 4K resolution is a little disappointing but the device's relative screen size more than makes up for it. It's roughly the same size as having a 130-inch TV 4m away from you – while not completely vision-filling, it is certainly more immersive than staring at your phone screen.
The audio performance is, in a word, fine. It's certainly less dynamic than a great pair of headphones but is more than passable if you don't mind those around you overhearing what you're listening to. Thankfully, if you decide to use headphones, the AR glasses' speakers will automatically mute themselves, just like your phone does.
It's not just the glasses' specs you need to think about though, as the Nreal Air is only compatible with certain smartphones. This includes the Samsung Galaxy Z Fold 3, the Samsung Galaxy S21 5G, and Oppo Find X5, in addition to several others you can find on the full official list. You can also hook it up to a few other handhelds like the Steam Deck and even Apple's M1 and M2-powered MacBooks.
And thanks to a new Nreal Adapter you can connect them to one of the best iPhones out there and a Nintendo Switch now too, but it'll cost you $59 (it's a US-exclusive add-on right now). You'll also need to buy the $49 official Apple Lightning Digital AV adapter, effectively making the total cost of the glasses $487 for Apple fans.
If you're keen to try them out for yourself then you may need to get an all-new phone unless you've already got one of the compatible handsets. That's because it's a hardware problem rather than a software one that keeps devices from working with the Nreal Air glasses.
Nreal Air AR glasses: features
Limited feature set
Clunky controls
The glasses aren't just portable projectors though; they also open up access to exclusive AR features through the Nebula app.
The first is a virtual multi-monitor setup, allowing you to project multiple screens in front of you at once. While watching a YouTube live-streamed event (like the 2022 Summer Game Fest conferences) on one screen, you can have an expert liveblog on another, a group chat with your friends on a third, and a store page opened up on a fourth so you can order everything you're watching, reading, or chatting about on those other screens.
On the glasses' massive-sized display, you're able to have all this going on without having to shrink any windows down – everything is easy to see even when you have several open at once. Unfortunately, this feature is severely limited by the lack of cameras in the Nreal Air glasses.
To move these windows around and open them up in the first place, you have to use your phone. Unfortunately, the controls are just too clunky to make this an enjoyable or worthwhile experience. Cameras would open up the potential for some kind of hand tracking. Rather than blindly swiping on your phone screen, you could pinch your fingers together and type on a floating keyboard, giving you a true Tony Stark-like experience.
Then there's the cycling app. Borrowing from services like Peloton, this feature transports you from your gym to a cycle path by playing a video of a fellow cyclist out there making the journey themselves. It's fine, but nothing to write home about. If you're after an immersive workout, you'd be better off grabbing a VR headset and trying out some of the best VR fitness games.
Once again, the glasses could offer much better experiences by being able to capture the world around you with cameras. They could digitally map realistic virtual objects into the world that you could interact with, but instead, these glasses go no further than pasting images at a set distance in front of your face.
Nreal Air AR glasses: battery life
No internal battery
Can really drain your phone's charge with prolonged use
Because the Nreal Air AR glasses plug straight into your smartphone without the ability to operate wirelessly, they don't have or need an internal battery. But without their own battery, these glasses will significantly drain the battery life of the device to which you connect them.
Using the Nreal glasses with a pair of Bose 700 Bluetooth headphones to stream Netflix over 5G on an Oppo Find X5 was enough to drain the phone's charge by about 50% over my hour-long commute.
Adding batteries to the glasses could improve the situation, allowing them to be less reliant on your phone's charge. However, this would add bulk to the glasses, making them less comfortable, less sleek, and more obvious. So instead, we'd like to see a second USB-C port introduced to the glasses – or their cable – because this would allow a user to connect their phone to the glasses and a power source simultaneously.
Another feature we would have liked to see is an aux port on the glasses. As most phones have replaced their aux ports with a dongle that plugs into the USB-C port, people have to choose between using wired headphones or AR glasses. Bluetooth headphones can still be connected, but this puts further strain on the battery life. Including an aux port into the glasses for a wired connection could help increase your phone's battery life.
Should I buy the Nreal Air AR glasses?
Buy these if…
You have a decent-length commute
If you're commuting for at least 30 minutes each way on public transport, these AR glasses will probably help to keep you entertained for the whole journey.
You want to be an early adopter
These Nreal Air glasses will give you a taste of what AR devices could add to our lives. If you want a feel for some features at the forefront of tech – with all the perks and negatives that come with that – these could be for you.
You have reliable 5G access
These glasses are at their best on a reliable 5G network that lets you stream Netflix and Xbox Game Pass with ease wherever you are.
Don't buy these if…
You don't use the right smartphone
If your smartphone isn't on the list of supported devices, don't bother with these glasses – you won't be able to use them.
You want to experience the early metaverse
If you're looking to dip your toes into the early metaverse, this isn't the AR or VR gadget for you. While it offers a very different use case, something like the Meta Quest 2 will be a significantly better choice.
You're trying to cut costs
At $375 / £400, these glasses aren't a budget-friendly piece of tech.
Also consider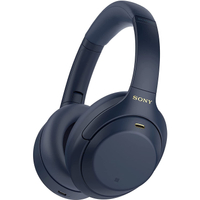 (opens in new tab)
Sony WH-1000XM4 wireless headphones
If you're looking to upgrade your commute to work, you could choose to go with something like the Sony WH-1000XM4 wireless headphones. Instead of improving your visual experience, you'll get a much better audio performance from your podcasts, playlists and any videos you choose to watch on the way to work – plus they only cost $280 / £279 / AU$395. Deals mean you can sometimes find them for even less these days.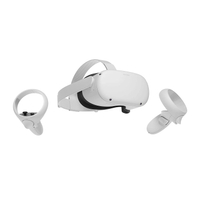 (opens in new tab)
Meta Quest 2
The Meta Quest 2 won't offer the portable TV experience that the Nreal Air glasses do, but it still remains our top recommendation for those looking to enter the early metaverse powered by AR and VR gadgets.
Nreal Air AR Glasses scorecard
Swipe to scroll horizontally
| Attribute | Notes | Score |
| --- | --- | --- |
| Design | These AR glasses have a sleek design that ensures they're comfortable to wear and they look like a fairly normal pair of glasses. | 4/5 |
| Performance | While these AR glasses can't do a lot, they're great at the one thing they can do: giving you a portable yet immersive cinema experience. | 4/5 |
| Features | Apart from the cinema experience, you won't get much else of worth out of these specs. | 2/5 |
| Battery life | While these glasses don't have their own battery life, they will really drain the charge of your smartphone if you aren't careful. | 3/5 |
| Value | Unfortunately, the Nreal Air AR glasses just don't do quite enough to fully justify their price right now. | 3/5 |
First reviewed June 2022
We pride ourselves on our independence and our rigorous review-testing process, offering up long-term attention to the products we review and making sure our reviews are updated and maintained - regardless of when a device was released, if you can still buy it, it's on our radar.
Read more about how we test (opens in new tab)