The Motorola Edge 40 is a competent and powerful premium mid-range Motorola phone. It has a couple of flaws, most notably the average cameras, and it's also likely to be a victim of Motorola's inconsistent software update policy, but it's available far more widely than the Motorola Edge 40 Pro, and at a more attractive price.
Pros
+

Svelte design

+

Solid software

+

Attractive pricing

+

Fast 68W charging
Cons
-

Historically weak software support

-

Curved screen can be a bit annoying

-

Unremarkable haptics

-

Average camera
Why you can trust TechRadar We spend hours testing every product or service we review, so you can be sure you're buying the best. Find out more about how we test.
Motorola Edge 40: Two-minute review
The Motorola Edge 40 is an elegant Android phone that I've thoroughly enjoyed using for the duration of the review period, offering a svelte design, competent cameras, a long-lasting battery, and fast charging at a competitive price.

If the Motorola Edge 40 Pro is going up against the flagships of the smartphone world, the Edge 40 faces off against their more modestly-equipped siblings. It's smaller than the Motorola Edge 40 Plus, has less powerful components and a less impressive set of cameras, but at £529 (approximately $690 / AU$1,015) compared with the Edge 40 Pro's £799 (approximately $1,045 / AU$1,535) it's a compelling package.

Certainly, you don't get all the bells and whistles of a much more expensive flagship phone thrown in here – there's no there's no dedicated zoom camera, variable refresh rate display, or 12GB of RAM, for example. but you do get an experience that's mostly fast, fluid and reliable. Alongside the Edge 40 Pro, the Edge 40 is certainly one of the best Motorola phones you can buy.
It does have its flaws. Expect a smaller accessory market compared to the likes of the Google Pixel 7a, a weaker camera than the iPhone 14, and fewer regular updates than the Galaxy S23. But if none of these are overly important to you, then its considerable strengths and affordability may just seal the deal.
The target audience for the Motorola Edge 40 are those for whom value for money is a driving factor, who prefer a phone that's relatively light and slim, and not as bulky as many of the best smartphones tend to be, and who aren't concerned about not having the newest version of Android the moment it's released.
Motorola Edge 40: price and availability
Priced at £529.99 in the UK (about $690 / AU$1,015)
Unconfirmed for the US, though may appear as the Motorola Edge (2023)
Available as of May 4, 2023
The Motorola Edge 40 is on sale now in the UK for £529. This is much lower than the £700-ish asking price of the OnePlus 11, Galaxy S23, and other members of the best Android phones family, so worth considering for those looking for a premium experience on a tighter budget.
However, just because it's more affordable doesn't mean it undercuts equivalent rivals by a significant margin. At the time of writing, Google sells the Pixel 7 for £549 in the UK, just £20 shy of the Edge 40. Though this is a time-limited deal, you even can grab the Pixel 7 and other powerful flagship phones for less than £500, if you keep an eye on Amazon or refurbished phone markets.
Other phones you can purchase new for around the £529 price point include: the Google Pixel 7a at £449, the Nothing Phone 1 at £499, and the iPhone 13 mini at £599, going by the prices of popular UK retailers.
All these phones are perfectly good in their own right, although the Motorola Edge 40 offers better battery life and faster charging than the Pixel 7a, and snappier performance than the Nothing Phone 1 (and looks more stylish in my opinion); while you'll prefer it over the iPhone 13 mini if you like your phones to be of a more conventional size.
The Motorola Edge 40 is also being sold through carriers. This is a substantial improvement over the Edge 40 Pro, which Motorola has confirmed to us is only available for purchase unlocked direct from their store. You can grab the phone from Three and Vodafone, in the UK.
Motorola Edge 40 review: specs
Swipe to scroll horizontally
Motorola Edge 40 specs

| | Header Cell - Column 1 |
| --- | --- |
| Dimensions: | 159.4 x 74.2 x 6.8mm |
| Weight: | 155 grams |
| Main display: | 6.55-inch FHD+ AMOLED with 144Hz refresh rate |
| Chipset: | MediaTek Dimensity 8020 |
| RAM: | 8GB (LPDDR4X) |
| Storage: | 256GB (UFS 3.1) |
| OS: | Android 13 |
| Primary camera: | 50MP (f/1.4) w/ OIS |
| Ultra wide camera: | 13MP (f/2.2) |
| Front Camera: | 32MP (f/2.4) |
| Battery: | 4,400mAh |
| Charging: | 68W (wired), 15W (wireless) |
| Colors: | Nebula Green, Lunar Blue, Eclipse Black, Viva Magenta |
Motorola Edge 40 review: design
'Endless Edge' design
Curved edges
Matte acrylic or vegan leather rear
The Motorola Edge 40 is available in a choice of colors and finishes. You can get the phone with a vegan leather rear in Eclipse Black (pictured) or Nebula Green, or with a matte acrylic glass rear in Lunar Blue; that model weighs 168g, while the vegan leather phones are a little heavier at 171g. All models are IP68-rated against dust and water ingress.
Though glass phones have their issues – with some offering all the grip of a bar of soap – vegan leather isn't perfect either; more on that below. The model tested for this review was vegan leather in Eclipse Black.
The vegan leather material feels nice to hold, and it's grippy. Motorola provides a case in the box too, which you may appreciate; particularly if you get the glass-backed Lunar Blue model. Treasure it, as you may not find many on Amazon – the accessory market for phones not made by Apple, Samsung, or Google remains challengingly-thin.
While I put the phone in its case, I noticed that it still somehow tended to get a little dirty, and when it came to cleaning, the vegan leather material also proved to be a little bit of a hindrance. Where a glass or plastic phone would have been good with a wipe or two, the vegan leather of the Edge 40 was a little harder to clean – though I got there eventually. If you like to keep your phone spotless, the Lunar Blue model may be more your thing.
Overall, the Motorola's Edge 40 design is aesthetically pleasing and well balanced, but you might want to give some thought to your choice of material, which in turn will dictate your choice of colors.
Motorola Edge 40 review: display
6.55-inch Full HD+ (2400 x 1080) pOLED
Up to 144Hz refresh rate
Curved-edge display
The Motorola Edge 40's display measures 6.55 inches and it's a Full HD pOLED panel with a 144Hz refresh rate, plus a small punch-hole selfie camera.
The display is great for reading ebooks, watching movies, and scrolling social media. Viewing angles were great during testing and the display resisted color distortion, even at more extreme viewing angles. Even bright sunshine didn't render the display unviewable – which isn't surprising given that Motorola says it can go up to 1200 nits. It's also features a (kind of) always-on display mode called Peek Display, which means you can see your notifications and the clock if you just touch the screen or otherwise move the phone. This is a little less convenient than the true always-on-displays that you'll find on other top-level phones, but it serves its purpose.
It's worth noting that the Motorola Edge 40 has a similar curved-edged display as the Motorola Edge 40 Pro. While many Android phones have slightly curved displays, I had a bit of an issue adjusting to this one in particular. Whether it's because of the phone's slightly thinner frame compared to larger phones, my fairly big hands, or the fact that I'm used to using much larger phones than the Edge 40, I found that the curved display edges made typing or gaming a little awkward, although if you have smaller hands, or don't hop between phones as often as I do, then this may not be an issue for you.
To sum up, the Motorola Edge 40 has a good display, but its curved edges may not be for everyone.
Motorola Edge 40 review: software
Android 13 at launch
Clean take on Android
Three of years OS updates + four years security updates
The Motorola Edge 40 runs Motorola's MYUX software, powered by Android 13. It's a very Pixel-like OS that's clean and unobtrusive.
As 'Pixel-like' implies, the look and feature set of Motorola's software doesn't differ from the simplicity of Google's all that much to the same extent as overlays from the likes of Samsung or Oppo. However, the company does add some customization features (or retains the pre-Android 12 theme options Google used to offer, depending on how you want to look at it). There's also the Motorola Ready For feature – a tool that's similar to Samsung's Dex, and is designed to let you use your phone as a desktop computing experience in a pinch, when paired with a dock. It's useful in theory, but most people who might need such a feature already have laptops so it feels redundant to me. Perhaps it'll find its audience, but otherwise, it's a cool party trick you'll use once and forget about.
Motorola promises three years of OS updates for the Motorola Edge 40 and 40 Pro – so not as generous as the four years some other Android phone makers (namely Samsung) offer. The company has also committed to four years of security updates, which is still a bit short (Samsung and Google both promise five, for example), but long enough to cover the likely lifetime of the phone – you'll still have two years of coverage left if you buy an Edge 40 in 2025, for example.
Motorola's issue with software remains the timeliness of updates, with the Edge 30 series being among the last Android phones to get Android 13. In contrast, the likes of Samsung and Oppo release updates rapidly after Google rolls them out to its Pixels. If rapid software updates are something you care about, you should look elsewhere. On the other hand, considering the dwindling excitement around Android updates – as evidenced by the Google IO 2023 – it may not be much of an issue.
Motorola Edge 40 review: cameras
Dual rear camera layout (50MP + 13MP)
32MP selfie camera
Raw support
Motorola has equipped the Edge 40 with a dual-camera setup comprising a 50-megapixel main camera and a 13MP ultra-wide camera. They aren't as good as the cameras on the much better-specced Motorola Edge 40 Pro, but they aren't bad either. They're just fairly average. The Motorola Edge 40 is not the best camera phone; it's not even the best one you can get from Motorola, nor is it second best, with the Edge 30 Ultra still on sale.
When it comes to using the camera, the experience is fine. The cameras are quick to capture photos in good light, but you may need to hold the phone steady in low light to get a decent image. Motorola phones also have a night mode, but it was hit or miss during testing. The colors can sometimes shift between captures without any external light source changes, and the images are a lot softer. That aside, photos are pleasing to the eye when viewed on the phone, but they don't hold up to scrutiny when reviewed on a larger screen. Even so, they're easily good enough for sharing on Instagram or Snapchat, with the usual suite of editing options available to you too.
If you're expecting anything more spectacular in the imaging department, it's worth keeping in mind that this is not a Pixel, an iPhone, or a Galaxy. It's a Motorola. You can get good-to-great photos with this phone, but its strengths are elsewhere – like its slender body, slick software and faster charging.
Motorola Edge 40 camera samples
Image 1 of 6
The images from the phone's main sensor are decent...
...just don't view them on a larger screen.
The ultra-wide camera fits a lot in.
And the selfie camera is good for quick Instagram photos.
Motorola lets you capture portraits with three focal lengths, but there's a poor degree of consistency between them, especially when switching sensors.
The night mode works, but it doesn't 'wow'.
Motorola Edge 40 review: performance
MediaTek Dimensity 8020 chipset
6GB RAM (LPDDR4X)
256GB of storage (UFS 3.1)
While the Motorola Edge 40 Pro is powered by Qualcomm's latest and most powerful Snapdragon 8 Gen 2 processor, the Motorola Edge 40 gets the MediaTek Dimensity 8020 instead: a new mid-level processor that would compete with a top-end Snapdragon processor of a year or two ago. So it's not the most powerful chip, but then this isn't Motorola's top-end handset – if you want more oomph you'll need to step up to the Edge 40 Pro.
In my time testing the phone, it was fast and responsive, with no lag. Whatever I was doing, I never once thought, "Hmm, this is annoying, I need more power." The Dimensity 8020 didn't call attention to itself at all – it just quietly got on with the tasks at hand without protest, and I consider that an admirable quality.
The other specs here are decent, but reflective of the lower price of this phone compared to the Edge 40 Pro. There's 8GB RAM and 256GB of storage, but it's LPDDR4 RAM and UFS 3.1 storage, so a bit older, slower and less power efficient than what you'll find in the Edge 40 Pro. It's the same story elsewhere: the USB-C is 2.0 and not 3.2, Bluetooth is 5.2 and not 5.3, and so on. The dual speakers for audio are tuned with Dolby Atmos and sound great, but get some of the best cheap wireless earbuds if you want to use it outside.
Once again, if you want top-of-the-line excellence, be prepared to shell out for the Edge 40 Pro. While all aspects of the Edge 40's performance are sufficient, you're ultimately getting what you pay for.
Motorola Edge 40 review: battery
4,400mAh battery
Supports 68W TurboPower charging
All-day battery life
When I reviewed the Motorola Edge 40 Pro, I found it to have excellent battery life, and while the Motorola Edge 40 has a very good battery life, it's doesn't quite measure up to its Pro-branded sibling. This slight difference in performance can perhaps be attributed to the MediaTek chip, which is less efficient than the Pro's Snapdragon 8 Gen 2 SoC. This is not a knock on MediaTek, however, the 8 Gen 2 is absolutely brilliant, and phones which are powered by it – such as the Galaxy S23, the OnePlus 11, and the Edge 40 Pro – offer fantastic battery life, but all cost more too.
While you won't be going multiple days without a charger if you use your phone intensively, you can get two to three days of light usage (think an hour or two of screen on time per day), or a comfortable full day of heavy usage, with a fast top-up to extend that to the next day.
Speaking of top-ups, charging is pretty fast, and the 68W fast charger bundled in the box gets the job done in roughly half an hour. Motorola continues the tradition of Android phone makers putting the charger back in the box, after a couple of years of removing it for cost-savings reasons (and charitably, to reduce e-waste). It's also great that this is happening alongside the push towards ultra-fast charging on Android phones, so you're saving both time and money.
Should you buy the Motorola Edge 40?
Swipe to scroll horizontally
Motorola Edge 40 score card

| Attributes | Notes | Rating |
| --- | --- | --- |
| Value | Cheaper than the Pixel 7 and just as good, if not better | 4 / 5 |
| Design | Sleek, thin, and comfortable in the hand | 4 / 5 |
| Display | Bright, fast display | 4 / 5 |
| Software | Clean near-stock Android. Just a shame about the updates | 3.5 / 5 |
| Camera | Camera is good where it could be great | 3 / 5 |
| Performance | Plenty of power for the price | 4 / 5 |
| Battery | The battery lasts all day, and charges to full in about 45 minutes We're good here | 4.5 / 5 |
Buy it if...
You want a clean, stock Android phone
There are only a few phones which offer software that's (close to) Google's take on Android. Motorola's Edge 40 is one of the best of them.
You want a thin and light phone with a sleek design
The Edge 40 is very thin and very light. Your wrist will thank you for this purchase.
You want a fast-charging phone that lasts all day
Motorola's 68W fast charging can get you up and running for the day in 20 minutes.
Don't buy it if...
You want the best cameras for this price range
Motorola does deliver good hardware, but you'll find cheaper options from Google, Oppo, and even Xiaomi that do much better, photographically speaking.
You want a choice of cases
Some Android phones, like Samsung and Google, have a variety of case options from the likes of Caseology and Spigen to choose from. Motorola doesn't enjoy the same support by accessory makers.
Timely and consistent updates are important to you
Motorola is not that company, when it comes to delivering OS and security updates in a timely fashion.
Motorola Edge 40: Also consider
If Motorola's Edge 40 sounds appealing but isn't quite your speed, there are some options that may scratch the same itch but tilt a little further in one direction or the other.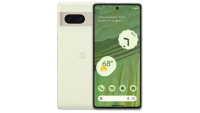 Google Pixel 7
Google's Pixel 7 flagship is already here, and costs just a bit more than the Edge 40. You gain faster updates and Google's excellent cameras. You lose the svelte design and speedy charging of the Motorola, however.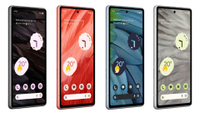 Google Pixel 7a
The Pixel 7a offers much the same as the Pixel 7, albeit it's now sold for £449 in the UK. You lose out on a larger screen compared to the Pixel 7 and Edge 40, but a compact Pixel phone has an audience.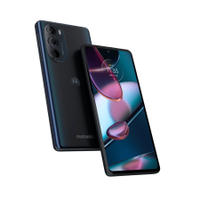 Motorola Edge 30 Pro
Motorola's previous flagship (dubbed the Edge Plus in the US) is still quite viable, and at £449 ($499 / AU$880) from Motorola's website directly, it's a compelling alternative. The display is bigger than the Edge 40's at 6.67 inches, and the camera is a little worse, but at around £100 less, Motorola's most powerful rival may just be itself.
Swipe to scroll horizontally
| Header Cell - Column 0 | Pixel 7 | Pixel 7a | Motorola Edge 30 Pro |
| --- | --- | --- | --- |
| Price: | $599 / £599 / AU$999 | $499 / £449 / AU$749 | $499 / £449 / AU$880 |
| Display: | 6.3-inch AMOLED @ 90Hz | 6.1-inch AMOLED @90Hz | 6.7-inch AMOLED @144Hz |
| Cameras: | 50MP Wide, 12 MP Ultrawide | 64MP Wide, 13MP Ultrawide, 10MP Telephoto | 50MP Wide, 2MP depth |
| Chipset: | Tensor G2 | Tensor G2 | Qualcomm Snapdragon 8 Gen 1 |
| RAM: | 8GB | 8GB | 8/12GB |
| Battery: | 4,355mAh | 4,385mAh | 4,800mAh |
| Water resistance: | IP68 (1.5 meter of water for 30 minutes) | IP67 (1 meter of water for 30 minutes) | Water-repellent design |
How I tested the Motorola Edge 40
Review test period = 3 weeks
Testing included = Everyday usage, web browsing, social media, photography, video calling, gaming
Tools used = Geekbench 6, GFXBench, native Android stats
I used the Motorola Edge 40 as my main phone for three weeks. During this time, I had my SIM in it and I used it to do a lot of reading and watched a few shows on Amazon Prime, as well as YouTube videos, took pictures in a variety of lighting conditions, shot fun videos for friends, and more or less used it as a typical mid-twenties male in London would.
Other than integrating it into my daily life as my main phone over the testing period, I also ran benchmarking apps to compare the Edge 40's performance to other top Android phones. This included Geekbench 6, in which the Edge 40 landed an average single-core score of 1109 and an average multi-core score of 3578, as well as GFX bench.
As for my personal experience of reviewing phones, I've been writing about and reviewing mobile technology since 2014. Prior to joining TechRadar, I worked at Digital Trends in the mobile section, and before that I was at Android Central, writing about Android phones on a daily basis.
First reviewed June 2023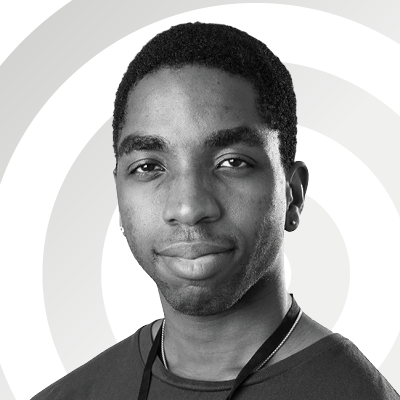 A UK-based tech journalist for TechRadar, helping keep track and make sense of the fast-paced world of tech with a primary focus on mobile phones, tablets, and wearables.
When not writing on TechRadar, I can often be found reading fiction, writing for fun, or working out.