iOS 17 is out now – here are the 7 features I'm most looking forward to
iOS 17 is shaping up to be a pretty big upgrade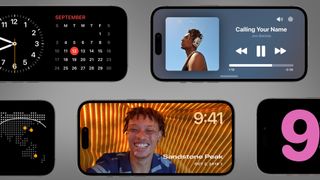 (Image credit: Apple)
You don't have to upgrade to an iPhone 15 this week to get a hit of iPhone-based fun, because iOS 17 has finally launched. And there are some big improvements that I'm looking forward to taking for a spin on my older iPhone.
iOS 17: the basics
When is it out? iOS rolled out on September 18 from around 10am PT / 1pm EDT / 6pm BST, or 3am AEST on September 19.
Which phones are supported? It'll run on iPhones from the iPhone XS (released in 2018) and newer.
How do I install it? Go to Settings > General > Software update, or follow our full guide on how to install iOS 17 and what to do when it won't play ball.
Apple usually releases its big iOS updates at 10am PT / 1pm EDT / 6pm BST, and that proved the case again with iOS 17.
iOS 17 was announced back in June at WWDC 2023, so unless you've taken an early ride on the beta train, it can be easy to forget the new features that were announced. Not to worry – below, I've rounded up the features I'm keen to play with when the operating system gets it official release today.
Unfortunately, the promising Journal app won't be released until "later this year", and some iOS 17 features only work with particular accessories (for example, adaptive audio on the AirPods Pro 2). But here are the main features I'm most looking forward to unwrapping later today when iOS 17 hits my iPhone...
7 iOS 17 features I'm most looking forward to using
1. Interactive widgets
Home screen widgets are about to get a lot more useful with iOS 17 – they'll now be interactive, and will work across the Lock Screen and new StandBy view, too.
Apple says these interactions will let you tick off things on your to-do list, pause songs, or access your smart-home controls, among other tricks. This is something you've been able to do on Android for a while, but I'm looking forward to being able to do this on my iPhone.
Until now I've always found widgets to be more useful on iPads, but their new interactive versions will likely see them take up more of my home screen.
2. StandBy mode
This new mode turns your iPhone into a little smart display or clock when it's left charging on its side – and while I don't currently have a stand (for example, the Twelve South Forté one) to help me fully take advantage of StandBy, that could change if it proves as useful as it looks.
Beyond turning your iPhone into a glorified alarm clock, StandBy combines nicely with iOS 17's new interactive widgets (above) to serve you up glanceable info like the latest news headlines, weather and more.
While it looks a bit limited right now (not all widgets are supported), StandBy could (literally) become the sleeper hit of iOS 17.
3. Better autocorrect
It might not be the most exciting iOS 17 feature, but improved autocorrect could be the most useful one. The update is apparently based on a transformer language model (like the one used in ChatGPT), which should be able to correct typing mistakes much quicker than before.
The new autocorrect could also reduce the amount of tapping we do, too – like Gmail, its predictive smarts will let you hit the space bar to choose its suggested phrases and sentences.
4. FaceTime on Apple TV
This one's a little more niche, as you obviously need an Apple TV running tvOS 17 to use it (which means you'll need an Apple TV 4K 2nd gen, or later). But having a simple way to host FaceTime calls on my Apple streaming box is something I've wanted since the pandemic, and now it's finally here.
As most TVs don't have a built-in camera, the feature instead uses Continuity Camera to turn your iPhone into a webcam. Given how wide the iPhone's main camera is, I'm not yet sure how close to the TV I'll need to sit – but it will use Center Stage to keep me in frame, so it's definitely one of the first iOS 17 features I'm planning to try out.
5. An improved Siri
Siri still feels like a technology from a previous tech generation, but iOS 17 promises to deliver some much-needed improvements to Apple's voice assistant.
For starters, you'll be able to simply say 'Siri', rather than 'hey, Siri', as a wake word. That isn't necessarily a massive improvement, as I currently just hold the side button to wake up Siri before setting timers.
But the improvement I am looking forward to trying is the ability to make a few follow-up commands in succession without having to say 'Siri' again. It feels like conversational voice assistants should really be here by now, and this is a first step towards that.
6. Offline Apple Maps
I'm still a Google Maps user, but Apple Maps' recent improvements mean it's getting close – and I'll probably give it another test drive thanks to the much-needed arrival of offline maps with iOS 17.
Google Maps has had them for years, and they're an essential feature if you're going anywhere where your mobile signal is patchy (which for me, is most of the UK outside London).
As with the Google feature, you'll be able to download a specific area of the map ahead of time, be able to get turn-by-turn directions and find that obscure restaurant when you're away from Wi-Fi or cellular connectivity. If you have an EV, Apple Maps is also adding real-time charging station availability on your route.
7. NameDrop
I'm still in two minds about Contact Posters, which is another new iOS 17 feature that lets you design a personalized poster that shows up during phone calls on your fellow iPhone users' screen. But NameDrop does sound useful, and something I might finally use instead of business cards.
As long as you have AirDrop turned on, you'll be able to use NameDrop by holding your phone next to someone else's iPhone – that should then make your contact cards appear, letting you swap your email or phone number.
I say 'should' because this is AirDrop we're talking about, and it's been a somewhat flaky feature in my experience – hopefully it works as well and as quickly as Apple is promising, otherwise there'll be a lot of awkward standing around.
The full list of iOS 17 features
Contact Posters (Phone)
Live Voicemail (Phone)
Unified apps menu (Messages)
Check In (Messages)
Catch-up (Messages)
In-line replies (Messages)
Search filters (Messages)
Inline location (Messages)
Audio message transcription (Messages)
Stickers Drawer (Messages / third-party apps)
Live Stickers (Messages / third-party apps)
Leave a video message (FaceTime)
Gesture-activated AR effects (FaceTime)
FaceTime on Apple TV (FaceTime)
StandBy (iPhones w/ Always-On displays)
Interactive widgets (home screen / lock screen / StandBy)
NameDrop (AirDrop)
Proximity-based sharing (AirDrop)
Over-internet transfers (AirDrop)
Proximity-based SharePlay (AirDrop)
Journal (iOS general)
Improved autocorrect (Keyboard)
Work and personal profiles (Safari)
Faster search (Safari)
Enhanced Private Browsing (Safari)
Autofill verification codes via Mail (Mail / Safari)
Password sharing w/ trusted contacts (iOS general)
Collaborative playlists (Music)
Smart device suggestions (AirPlay)
AirPlay in your hotel room (AirPlay)
Adaptive Audio (AirPods Pro 2nd generation)
Press to mute / unmute (AirPods Pro 2nd generation)
Improved Automatic Switching (AirPods Pro 2nd generation)
Offline maps (Maps)
Enhanced EV routing (Maps)
'Siri'-only wake word (Siri)
Back-to-back requests (Siri)
App Shortcuts in Top Hit (Spotlight)
Visual search results (Spotlight)
Enhanced Visual Look Up (Photos)
Mental health check-in (Health)
Vision health check-in (Health)
Communication Safety (Messages / AirDrop / FaceTime / Phone / third-party apps)
Sensitive Content Warning (Messages / AirDrop / FaceTime / Phone / third-party apps)
Grocery list auto-sort (Reminders)
View and mark-up PDFs (Notes)
Enhanced AutoFill (PDFs)
Activity History (Home)
Cat and dog recognition (Photos)
New drawing tools (Freeform)
You might also like
Sign up to receive daily breaking news, reviews, opinion, analysis, deals and more from the world of tech.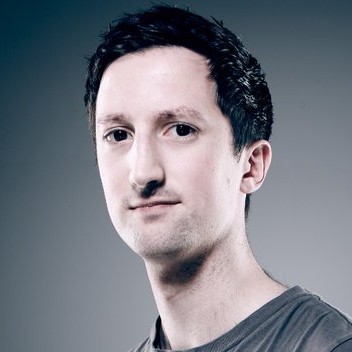 Mark is TechRadar's Senior news editor. Having worked in tech journalism for a ludicrous 17 years, Mark is now attempting to break the world record for the number of camera bags hoarded by one person. He was previously Cameras Editor at Trusted Reviews, Acting editor on Stuff.tv, as well as Features editor and Reviews editor on Stuff magazine. As a freelancer, he's contributed to titles including The Sunday Times, FourFourTwo and Arena. And in a former life, he also won The Daily Telegraph's Young Sportswriter of the Year. But that was before he discovered the strange joys of getting up at 4am for a photo shoot in London's Square Mile.