There's a lot of hype around holiday deals. It's fine to get excited about saving $10 or $20 on your favorite game or Blu-ray, but ridiculously good deals – like $150 off a $200 Amazon Echo Look (opens in new tab) – are hard to come by.
That said, for today until it sells out, Amazon is offering its Amazon Echo Look (a style-savvy smart camera) for $49.99 – a 75% discount on its regular $199 MSRP.
It's going to disappear fast, though! Blink, and you might miss it. (Get it?)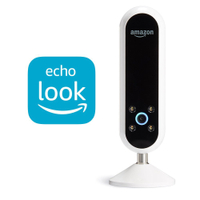 (opens in new tab)
Amazon Echo Look: $199 $49 at Amazon (opens in new tab)
Need some help picking out an outfit for your next business meeting? Amazon Echo Look offers on-demand fashion advice. The camera snaps a picture of your outfit and gives you feedback on the contrast, colors and how current the outfit looks. If you're after some organizational help, the Look curates your closet for you, organizing your looks by season, weather, occasion and more.
Want Alexa without the camera?
Not sold on the idea of style assistant? The Amazon Echo Dot (3rd Gen) is also on sale today for a less-impressive, but still-appreciated $29.99.
While both the Amazon Echo Look and the Amazon Echo Dot come with Alexa built-in, the Dot focuses its attention on playing music, answering inquiries and helping you control your burgeoning smart home.
It's one of our favorite budget gifts of 2018, and makes a good stocking stuffer.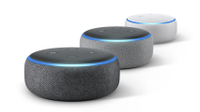 (opens in new tab)
Amazon Echo Dot: $49 $29 at Amazon (opens in new tab)
If you want Alexa but could live without the fashion advice, the Amazon Echo Dot is also on sale today for $20 off its regular $49 price tag. The 3rd Gen speaker sounds better than previous models and can be paired to produce stereo sound.