TechRadar picks by category
Cyber Monday deals by category:
1. Laptops
2. Phones
3. Game consoles
4. Video games
5. Components
6. Cameras and accessories
7. Wearables and trackers
8. Home theter & smart home
9. Cool stuff aka 'Your big present'
10. Legos & Toys

You can support our efforts by clicking these independently selected links. We may earn a commission on any purchase you make – but at no extra cost to you.
The TechRadar editorial team spends all year testing and writing about gadgets so that you, the consumer, know about the best tech to buy. And there's no more important time for us than Black Friday and Cyber Monday. It's when we see our tech buying advice put to the use most.
Problem: It's really difficult to know what to buy when everything is on sale. We see millions of dollars worth of transactions go through TechRadar to various retailers this weekend, but this page is dedicated to pointing out the very best gadgets, according to our editors' recommendations.
To answer that question 'what's the best tech?', we put together this Holiday Gift Guide to properly spotlight the best gifts that you should consider purchasing. This includes all of the usual categories we cover: laptops, phones, home theater, PC components, wearables, and game consoles (including individual video games).
Back by popular demand is the Cool Stuff category aka 'The Big Gift' from newer devices: drones, electric scooters, and smart home devices. We also have a toys section if you're buying for kids (or yourself, a kid at heart). Rest assured, you can't go wrong with these great presents.
Disclaimer: TechRadar's Holiday Gift Guide is powered by Razer, so while its laptop, phone and headphones appear within our list, all other picks are completely editorially and independently driven.
Join us as we celebrate our best picks for a tech-savvy audience.
Laptops
Huawei MateBook X Pro
Rarely, a laptop arrives that completely blows everything out of the water. This year, that's the Huawei MateBook Pro X. It doesn't do anything altogether new, but it perfects elements from competitors to produce one of the best laptops ever. It's a perfect gift for anyone that needs a laptop this season.

For the Apple fan that wanted a MacBook Pro, but wanted to wait until it was more up to date, this is their year. Packed with 8th-generation Intel Core processors, speedy SSDs and an improved Butterfly keyboard, the 2018 13-inch Macbook Pro is the best MacBook yet.
Sure, there are more powerful Chromebooks out there. There are even cheaper ones. But, there is no Chromebook on the market that quite hits the price-to-performance ratio that Asus does with the Chromebook Flip C302. It's the perfect 2-in-1 Chromebook for any students on your Secret Santa list.
Sponsored Pick
There are few manufacturers as beloved in the PC gaming space as Razer, and the Razer Blade 2018 (Base Model) is a perfect example of why. With all of the same guts inside as the mainstream model with more storage and Ethernet at a lower price, it's a gaming laptop to beat.
The Microsoft Surface line of tablets has long been the pinnacle of what Windows tablets should be, but we always wanted a cheaper model. Our prayers were answered with the Surface Go. It's an affordable Windows tablet that'll be the perfect gift for any students on your list.
Apple released two new iPad Pros this year, but the new iPad Pro 11 hits the sweet spot. It's more affordable, more portable, but equally as powerful as its bigger sibling. With support for keyboard covers and Apple Pencil, the new iPad Pro 11 is an excellent creative tool and potential on-the-go laptop alternative.

Phones
For a phenomenal Android experience, look no further than the phone designed by the Android maker. The Pixel 3 offers not only a powerful phone running a bloatware-free version of Android, but it also see fast updates over its lifespan. All that, and it has one of the best smartphone cameras around, making it an all-around wonderful gift.
Sponsored Pick
The Razer Phone 2 is the ideal phone for RGB-loving gamers who wants to live that overclocked life at 120Hz everywhere they go. With the 120Hz refresh rate, it has the most fluid screen we've ever seen on a smartphone, and it's backed up by plenty of speed and dual front-facing speakers. It's going to be good for 3D gaming for years to come.
The Samsung Galaxy Note 9 takes everything to the max. It has a massive, Super AMOLED screen, offering one of the best smartphone displays around. Plus, it's packs high-performance internals into a stunning design. Then there's the dual-sensor camera system, which also ranks among the best, especially with Samsung's dual-aperture technology. The Note 9 would make a truly premium present.
Given the popularity of iPhones, it's almost a no-brainer that a new iPhone will make a great gift this holiday season. And, the iPhone XS Max is the biggest and best. It offers a massive 6.5-inch OLED display, has incredible cameras, and packs a processor that blows the competition away.
OnePlus has made a name for itself in large part by offering premium devices at sub-premium prices. The OnePlus 6T has nailed this with a great price paired with specs that challenge the best smartphones out there and a design that even puts some flagships to shame. If know someone who doesn't want a smartphone notch this holiday season, the OnePlus 6T has a notch that's easy to ignore.
Consoles
A bit of a handheld, a bit of a console: the Nintendo Switch is the most unique gaming device on the market. With a host of brilliant family-friendly games, like Super Mario Party and Mario Kart 8 Deluxe, the Nintendo Switch is the perfect gift for the entire family.
Sony has had a great run this year with PS4 exclusives, like Spider-Man and God of War. Plus, games like The Last of Us: Part II or Ghost of Tsushima are down the pipe, and there's PSVR to consider. All of that is made that much better by powerful hardware inside the PS4 Pro, making it an excellent holiday gift this year.
Nintendo's retro consoles have made for delightful gifts, offering a host of classic video games that easily play on modern TVs. This year, Sony's joined the bandwagon with the PlayStation Classic, and it's sure to make a fine gift for anyone that grew up playing games on the original console.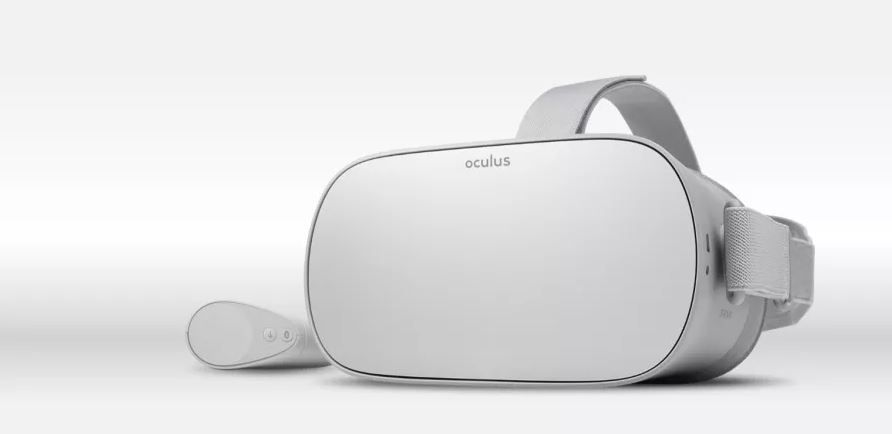 The best virtual reality experiences sit behind a massive paywall, that being expensive headsets and computers. But, the Oculus Go breaks that wall down with stunning VR at an affordable price – no expensive computer required. For anyone that's been dying to dive into immersive VR experiences, the Oculus Go will be a perfect gift.
Video games
If your family loves to have fun together, Super Mario Party for the Nintendo Switch is an ideal holiday gift for your family. A board game filled with fun mini-games and silly jokes, Super Mario Party is a blast for kids (and adults) of all ages.
Over the last decade, Marvel has seen a resurgence, with fans of all ages embracing its heroes. Marvel's Spider-Man for PS4 is the closest we've been to feeling like a part of the universe. The ideal gift for any Marvel fans in your life — they'll be able to do anything a spider can.
Epic, realistic and just plain fun, Red Dead Redemption 2 puts its players in the shoes of an outlaw making ends meet in the wild west. It's one of the most immersive and detailed games ever made, and will make any western fans on your holiday shopping list extremely happy, no matter the age.
Treyarch may have stripped a proper first-person campaign out of this year's Call of Duty release, but Black Ops IIII has brilliant Zombies and multiplayer modes, and it tops that off with a Battle Royale mode. Thanks to excellent execution, the game plays beautifully and will offer plenty of fun to anyone who games this season.
The history-loving gamer in your life is going to absolutely fall in love with Assassin's Creed Odyssey. As Kassandra or Alexios, you'll journey across ancient Greece during the Peloponnesian War seeking your long-lost parents. It's a fine holiday gift for anyone looking for adventure.
Destiny 2 is bigger in 2018 with the newest DLC, Forsaken, in addition to past expansions, Curse of Osiris and Warmind. Whether the gamer in your life already has the base game or has yet to dive into the epic universe, Destiny 2 can make a great holiday gift. The Forsaken expansion can be purchased on its own for anyone who already have the base game, or everything can be bought together.
Components
For those building the perfect gaming PC this season, they're going to need a speedy SSD that won't break the bank. The WD Black NVMe SSD from Western Digital is the perfect SSD for such a build. Fast, reliable, capacious and – most importantly – affordable.
It was only a matter of time before Google got into the wireless mesh router game and, after using the Google Wifi for a while, we just wish it did it sooner. You'd be hard pressed to find a mesh router that's faster, more reliable and easier to use. It's the perfect gift for any tech lover in your life.
Sure, you'd have to really love someone to buy them one of these, but the Nvidia GeForce RTX 2080 Ti is indeed the best graphics card to date. This card will plow through all of the games released in 2018, 2019 and beyond – no questions asked.
NZXT H200i
If someone on your list wants to build a media center PC, you'll have a tough time finding a better mini-ITX PC case than the NZXT H200i. It's small enough to blend into your living room, but capacious enough to store all the latest PC components. It's the best of both worlds.
NZXT Puck
This inventive magnetic headset stand sticks to any metallic surface (i.e. the side of your PC case) with enough force to hold up the heaviest pair of headphones or a VR headset. It comes also apart into two halves giving you two headset stands and it even has an open seam in the middle to wrap cables around.
Audeze Mobius
For gamers that refuse to compromise to save a few bucks, the Audeze Mobius is one of the most premium gaming headsets we've ever seen. Full virtual surround sound, Bluetooth connectivity and a ton of style to top it off, we can't think of a better gift this season.
Sponsored pick
You've used headsets to listen to your surroundings in games. But, what if you could feel them? The Razer Nari Ultimate is an amazing PC gaming headset that features haptic feedback – for more immersion than ever before. It's a must gift for the PC gamer on your Secret Santa list.
Cameras
Canon's first full-frame mirrorless camera is the perfect gift for the photography pro's in your life. It captures incredibly sharp and colorful photos with its 30.3MP sensor. Thanks to its dual-pixel autofocus system, this camera is also fantastic at shooting 4K videos.
Know someone who wants to get deeper into photography? The Canon EOS M50 is an affordable but capable mirrorless camera that's easy to use with excellent image quality. 4K video is also an option, and you can quickly transfer photos to a phone for social sharing.
Shopping for an adventurous person can be difficult. What do you even buy for someone that just exudes excitement? Well, the GoPro Hero7 might just be the thing. A rugged, portable video camera that can go anywhere, delivering beautiful 4K video. The GoPro Hero7 is the perfect camera for any crazy adventures.
Zhiyun Crane 2
Anyone filming outdoors knows that keeping everything in focus and stable is tough, especially moving subjects. No longer with the Zhiyun Crane 2, an affordable camera gimbal that can adjust focus without dismantling or setting up crazy hardware.
Fujifilm Instax Square SQ6
The days of film and instant cameras aren't over. Fujifilm's Instax Square SQ6 is a testament to that, offering a well-built, easy-to-use camera for tons of fun instant photos. This is a great camera gift for nostalgic Millennials and those who love taking party photos. A mirror on the front even makes it easy to snap an instant selfie.
Polaroid Mint 2-in-1 Instant Camera
No matter how far technology goes, there's still charm in the old ways. The Polaroid Mint 2-in-1 Instant Camera takes the classic design and modernizes it to work with digital images. It's a digital camera with an instant photo printer built right in, so you get the instant gratification while keeping the modern convenience. And face it, with all of your other camera, including your phone, you're probably not going to ever print out the photos. This is a convenient and time-saving solution for everyone.
Mevo Plus
The Mevo Plus is a fantastic portable live stream-camera camera that can pass as a professional camcorder. Mevo Plus can interface with your mobile device, so that you can easily live stream in 4K on the go. There are also a bunch of accessories to improve your production. The Mevo Plus is a fantastic holiday gift for any aspiring journalist or vlogger.
Wearables
The new Apple Watch 4 makes a great gift for so many different people. It's performance and features make it a solid pick for any techies looking for the best smartwatch around. And, it's advanced health features make it a good choice for anyone trying to monitor their health and habits. Then the stunning screen and design just make it a perfect pick for iPhone owners.
Samsung's new Galaxy Watch shows how good a smartwatch can be. It has a sophisticated design, a long 4-day battery in the larger model, and capable software. While it doesn't have the same app support as Wear OS, it will make a great gift for anyone using a Samsung phone.
New Tile Pro and Mate
We all have lost our keys before. But, you don't have to anymore. The new Tile Pro and Mate trackers will ensure you never leave home without keys, or never leave your keys on your desk at work. Now that they have replaceable batteries, you don't have to worry about replacing the Tile down the line.
Home theater
Hoping to gift someone a great new TV? TCL's 6-series of 4K Roku TVs are as good as it gets for under $1,000. It's our favorite HDR-equipped television at its price at the moment. It offers excellent HDR profiles with Dolby Vision, a full-array panel for great local dimming. Plus, with Roku built in, it offers quick access to all the best streaming content. It's both easy to set up and brilliant to watch. You can't go wrong with this television, especially at its low price.