It was big news when, in July 2022, Netflix teamed up with audio behemoth Sennheiser to bring Spatial Audio support to a handful of the former's original movies and TV shows for customers on its premium plan, without the need for specialist headphones that support it.
At the time of announcement, that support was limited to tentpole projects like Stranger Things, The Adam Project and The Witcher – but now, Netflix has announced plans to expand spatial audio compatibility to over 700 existing and upcoming titles.
In essence, this kind of Spatial Audio converts regular stereo output into expansive, three-dimensional sound that aims to mimic the experience of watching movies in a theater. Headphones that work with Dolby Atmos, such as Apple AirPods Pro 2, could already do Spatial Audio from Netflix – but this new system improves the quality of sound emitted from any of the best headphones, as well as from laptop or standard TV speakers.
Netflix hasn't yet published a full breakdown of Spatial Audio-compatible titles, but recent projects including The Watcher, Wednesday and Knives Out: Glass Onion are all confirmed to be part of the expansion. In a blog post (opens in new tab), Netflix also said that forthcoming new Netflix movies and TV shows such as You, Your Place or Mine and Luther: The Fallen Sun will benefit from Spatial Audio support.
For an up-to-date list of compatible content, subscribers to Netflix's premium plan can simply enter "Spatial Audio" into the Netflix search bar or look for the new Netflix spatial audio badge (as shown at the beginning of the below video).
It's worth reiterating that users won't need to invest in special AV equipment to enjoy Spatial Audio on Netflix. The technology is designed for devices with stereo speakers – think phones, tablets and laptops – rather than the very best soundbars, and Netflix already supports Dolby Atmos for those who have the home entertainment setups to make use of the feature.
---
Analysis: Is Netflix Spatial Audio any good?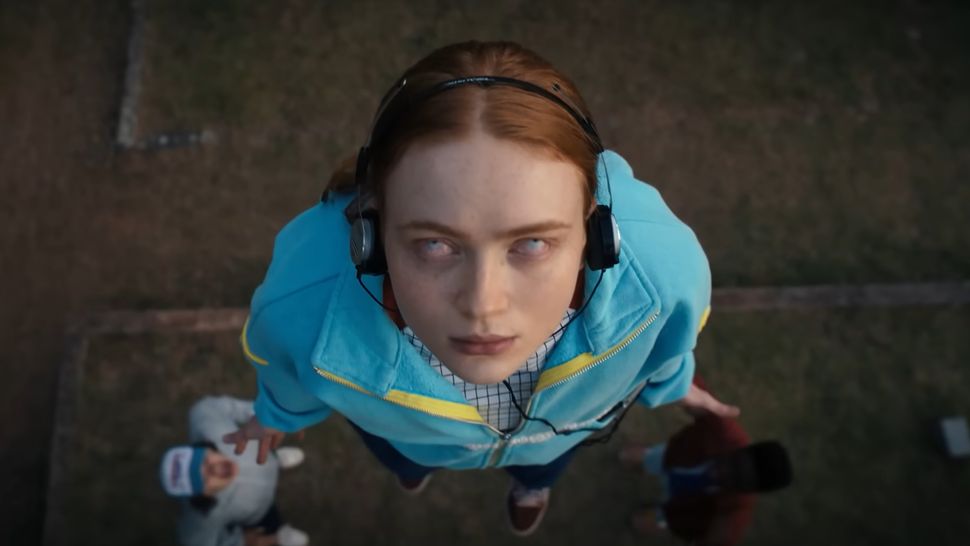 Netflix delivers its Spatial Audio using AMBEO 2-Channel, a technology it licences from Sennheiser that lets sound mixers adapt Dolby Atmos soundtracks for Spatial Audio presentation over stereo speakers.
But the question on everyone's lips (or ears): is it any good? Well, in our experience, yes! TechRadar's Senior Editor Home Entertainment, Al Griffin, took Netflix's take on Spatial Audio for a comprehensive spin back in July last year, and found the technology to be surprisingly effective.
"While Netflix is mainly aiming its Spatial Audio offerings at headphones users who watch on a laptop computer or tablet, it works really well on desktop computer speakers, and also on regular hi-fi ones," Al concluded at the time.
"Of course, if you have a Dolby Atmos system, you'll want to set things up so you're getting the full experience and not the downmixed one with Spatial Audio added. But it's good to know that Netflix Spatial Audio can hold its own on more capable speakers, and that the company isn't putting the format out there as a silly gimmick."
So there you have it, folks: Spatial Audio on Netflix is good. And it's coming to hundreds more of the best Netflix movies and best Netflix shows very, very soon.