La Sega Genesis Mini es la mejor consola retro y ahora sólo cuesta $50 en Amazon Prime Day 2020
Ofertón de la Sega Genesis Mini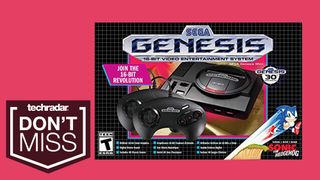 La Sega Genesis Mini es la mejor consola retro que puedes comprar en estos momentos. La consola con 42 juegos clásicos tiene ahora un precio irresistible de sólo $49.99, un ahorro del 38% gracias a Amazon Prime Day 2020.
Si estabas esperando un descuento para agarrar una Sega Genesis Mini, éste es el momento. También es una oportunidad perfecta para hacer un regalo de Navidad para la familia. Nosotros nos perdimos en Castle of Illusion y Shinobi 3 cuando salió en octubre del año pasado.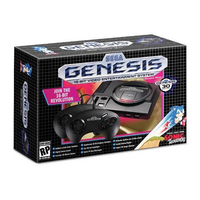 Sega Genesis Mini: $79.99 $49.99 en Amazon
Un descuento de $30 en la Sega Genesis Mini que la deja en $40. 42 juegos clásicos de la Genesis, algunos favoritos y otros que probablemente no jugaste pero que fueron buenos juegos. La consola viene con dos controladores, un cable HDMI y otro USB para alimentarla. Una oferta irresistible para gamers, tanto viejunos como jóvenes.
Su 42 juegos hacen de la Sega Genesis Mini una de las consolas retros más generosas. Y la mayoría son muy buenos — favortios de los fans en los años 90, cuando la consola fue muy popular.
Algunos de los mejores son Sonic 1 y 2, Streets of Rage 2, Shinobi 3, Castle and Land of Illusion, Road Rash 2, Strider, Virtua Fighter 2 y Castlevania: Bloodlines. También incluye una buena versión de Street Fighter 2.
Dentro incluye un cable USB para alimentación, aunque necesitarás un adaptador de corriente USB. El cable HDMI para conectar a la TV viene incluido.
Más ofertas para consolas retro
Aquí encontrarás otras ofertas de consolas retro en tu región:
TechRadar sigue vigilando para traerte las mejores ofertas de Amazon Prime Day 2020.
Sign up to receive daily breaking news, reviews, opinion, analysis, deals and more from the world of tech.