Editor's note: November 2022
The true wireless earbuds market has grown considerably throughout 2022. No longer are a few buds from Sony your only choice. Although the Sony WF-1000XM4 Wireless Earbuds are still our top picks for great ANC, comfort and sound, there's fierce competition from several other audio brands.
For example, the Audio-Technica ATH-SQ1TW prove you don't need to spend a fortune for a great pair of buds. And the newest entries to our list, the Bose QuietComfort Earbuds 2, bring us the best noise-cancelling tech we've possibly ever experienced.
Don't forget that it's Black Friday on November 25. We expect some of the earbuds in this guide to be discounted, so keep checking back as we'll be sharing the best deals we find as they start rolling in.
Matt Bolton, Senior Editor, TV & Audio
The best true wireless earbuds include some of the most advanced audio tech on the planet. These days, ditching wires doesn't mean sacrificing good sound. Some of the earbuds here rival the top picks in our best over-ear headphones guide when it comes to audio quality, and do it all from a small, compact design.
The best true wireless earbuds aren't the same as the tech in our best wireless earbuds guide. Instead, true wireless buds are completely free from cables, and there's nothing connecting one bud to the other. Some people prefer this design because it's convenient and flexible – but they are easier to lose.
We've tested hundreds of earbuds before picking out the best choices for you, your needs, and your budget below. Some of the true wireless earbuds in this guide have a premium price tag, but there are cheaper buds available with decent sound and features nowadays in our best budget wireless earbuds guide, too.
The true wireless earbuds below offer a wide range of great features, including hands-free voice control, active noise cancellation and support for Hi-Res Audio codecs such as aptX, aptX HD and aptX Low Latency. Read on for our pick of the best true wireless earbuds and earmark your diaries for November 25 and the deals extravaganza known as Black Friday. We're expecting big deals when it comes to these little beauties.
The best true wireless earbuds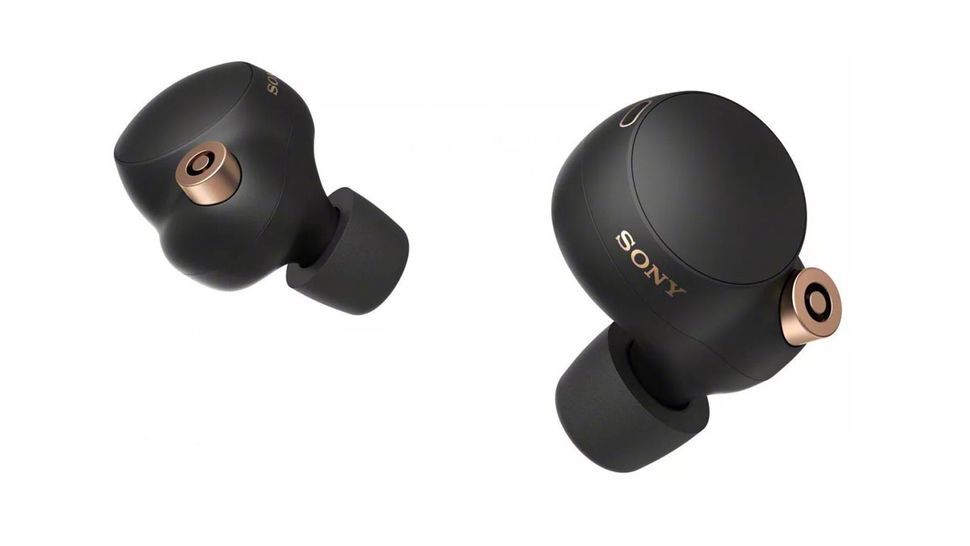 Sony has created fantastic audio tech over the years and is one of the best brands around for making true wireless earbuds. We found the WF-1000XM4s a joy to review, and with them the company has combined performance, ergonomics, and build quality more effectively than ever before.
Compared to their predecessors, the Sony WF-1000XM3 earbuds, we found that the newer wireless earbuds offer enough quality-of-life features to make them worth upgrading to, even if they are more expensive.
A more compact design means that the WF-1000XM4 buds are more comfortable than the XM3s, we found the fit to be great during our testing and suitable for all-day wear. Their accompanying control app makes it easy to adjust the EQ settings of the buds, which means you get a more personalized sound and can tweak frequencies to suit your preferences.
We'd rate the audio quality as among the best you'll get from a pair of true wireless in-ear headphones, and DSEE Extreme upscaling essentially means you'll get an approximation of high-resolution sound from standard-definition digital audio files.
We do think that some other true wireless earbuds surpass the Sony WF-1000XM4 in particular areas — the Bose QuietComfort Earbuds and Sennheiser Momentum True Wireless 2 offer slightly better noise cancellation, for example — but no other model comes close to offering such excellent quality across the board. That's why the Sony WF-1000XM4 are hands-down the best true wireless earbuds you can buy today.
Read the full review: Sony WF-1000XM4 review
These cubist, cool, refreshingly different Audio-Technica ATH-SQ1TW earbuds are clear proof that Audio-Technica is just… loving Audio-Technica right now. And why not? That's 60 years of hi-fi heritage right there (albeit predominantly in analog audio, rather than these little things) and Audio-Technica has earned the right to confidently go its own way.
AT has not tried to emulate any other earbuds, or indeed any competing brand here and we love the Tokyo audio outfit for it. These buds are available in no fewer than six delicious-sounding colorways (Caramel, Popsicle, Cupcake, Blueberry, Liquorice and Popcorn – try that for size, ice-white-only AirPods) and you're getting Bluetooth 5.0, 20 hours of battery, a beautiful product that fits comfortably, on-ear controls that work well (including volume) plus a low-latency mode, a hear-through function and a sound that's more expansive, clearer and generally better than anything else you can buy for this money.
As long as a lack of companion app and active noise cancellation aren't deal-breakers, these inexpensive earbuds should be on your list – and not on looks alone; the sound is very, very good for $80.
Read the full review: Audio-Technica ATH-SQ1TW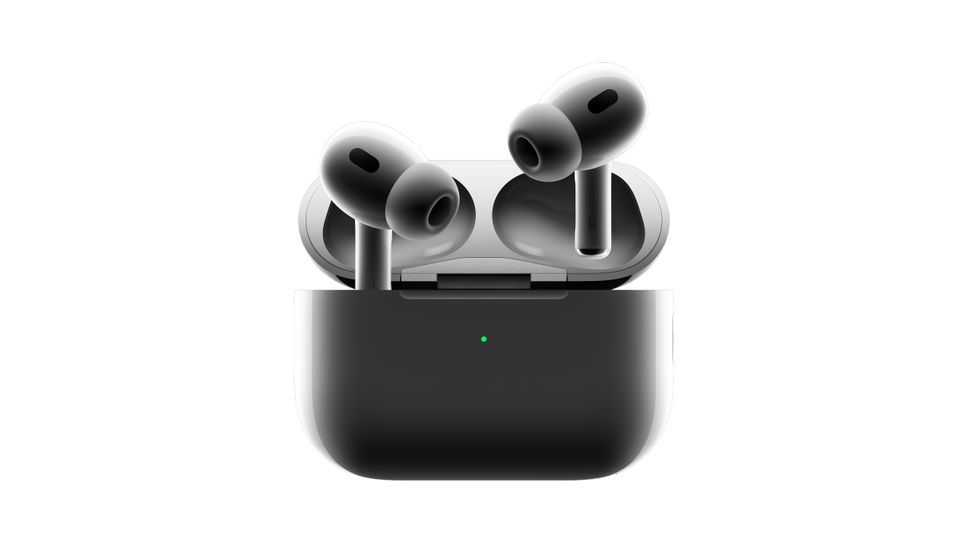 Apple's latest buds pack excellent audio performance and upgraded ANC into a compact and comfy true wireless form factor.
The original Apple AirPods Pro are among our choice of the best true wireless earbuds, especially if you have an iPhone, allowing you to take full advantage of the Apple-centric features. But the Pro 2 are a significant step up, offering improved audio performance that's rich and expansive – thanks to new drivers and amplifiers– as well as better ANC, which we found to be extremely impressive during our testing.
As with many true wireless earbuds, there's a transparency mode aboard both models of the AirPods Pro, but this newer version offers adaptive transparency, which makes for more natural and easy conversations when you don't want to remove your buds. Battery life is boosted to 6 hours with an impressive 30 hours from the charging case, which has had its own set of upgrades including IPX4 water resistance for light showers and sweat.
As always with Apple products, the AirPods Pro 2 are best suited to those with an iPhone and a big budget. But if that's you, these are some of the most impressive true wireless earbuds you can buy today, rivalling not only the original Pro buds but also providing a listening experience on par with many of our long-standing favorites, including the Sony WF-1000XM4 Wireless Earbuds.
Read our full review: Apple AirPods Pro 2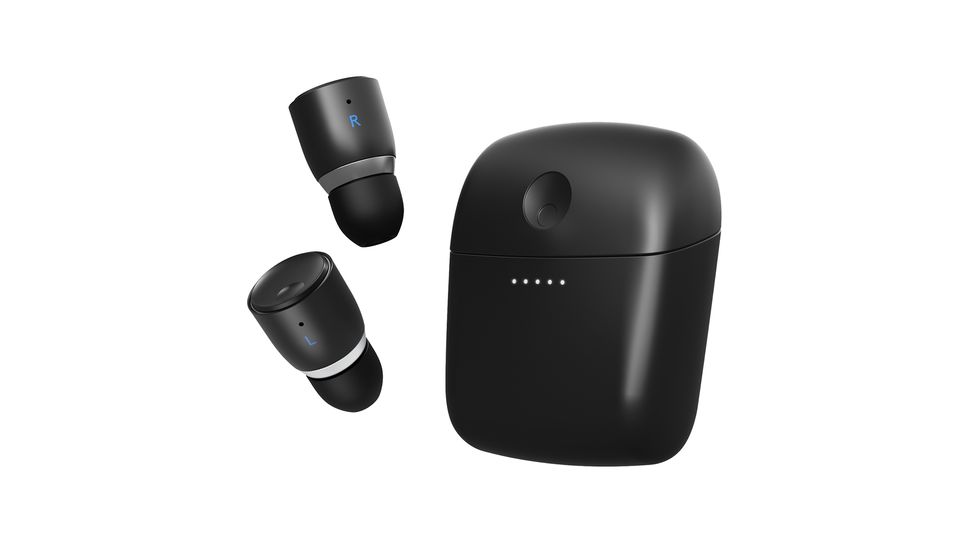 Cambridge Audio may be best known for its high-end audio equipment, but in recent years the British company has branched out into the world of true wireless earbuds.
Its first offering, the Melomania 1, earned a place among the best wireless earbuds thanks to their stellar sound quality. And the newer Cambridge Audio Melomania 1 Plus are better still, putting many other earbuds in the shade with their audio performance, battery life, and ease of use.
The design of the Melomania 1 Plus hasn't deviated too far from its predecessors, but during our testing we found that there's a clear step up in terms of audio performance here. The levels of detail and clarity rival some of the best over-ear headphones you can buy.
Add to that, there's a helpful accompanying app, easy controls, and excellent connectivity, which made us love them even more.
The only real downside we found was the lack of active noise cancellation on offer — but when you experience the sound quality here we don't think many people will mind, not least because a permanent price cut means these are even more affordable than before. They cost $139.95 / £119.95 at launch, but the audiophile-friendly earbuds have now been reduced to $99.95 / £99.95 — a fixed discount of $40 / £20.
If the lack of noise cancellation is a dealbreaker for you, take a look at the Sennheiser Momentum True Wireless 2 buds further down in the guide. They're not as cheap as the Melomania 1 Plus but do drown out the world when you want to focus on your music and nothing else.
Read the full review: Cambridge Audio Melomania 1 Plus review
These are not the best true wireless earbuds — not by far. But they're one of the best pairs if you're on a tight budget as they're incredibly cheap (under $20 / £20) and, for that price, excellent value for money.
When we tested the JLab Go Air Pop buds, we found the sound to be incredibly impressive considering the price tag. What's more, the battery life is better than anything Apple's currently offering — as well as many other rivals in this list — and their lightweight construction means we found them comfortable to wear for long periods, too.
There are some surprising features included here too, like on-earbud controls and built-in mics that we think are decent enough for making phone and video calls.
The downside is the codecs: these use SBC, the least good kind of Bluetooth audio; there's no support for aptX, LDAC or the like. However, they're perfectly good for audiobooks and podcasts, and while they might not be as clearly musical as their more expensive rivals they're not bad either.
Read more: JLab Go Air Pop review
The Bose QuietComfort Earbuds 2 are probably the best earbuds you can buy today if we were ranking them on noise-cancelling capabilities alone. They're an upgrade of the original Bose QuietComfort buds, which have now been bumped down in our list.
This redesign has improved the noise cancellation considerably, which is really saying something considering the originals were already great. But this isn't at the expense of sound quality. In our review, we wrote: "We can't stress this enough – the sound is very well balanced, with a heck of a lot of details and textures coming through. And if you still find you need to tweak it, you can via the EQ in the app."
But although ANC and sound is great here, they don't take one of the top spots in our list because, as far as true wireless earbuds go, some specs are lacking. For example, battery life is only fine at 6 hours from the buds and a further 3 from the case. There's no support for high-def wireless codecs, which for the steep price is disappointing.
However, if you can afford to splurge and want immersive sound and noise-cancellation above all else, these are an excellent choice.
Read the full Bose QuietComfort Earbuds 2 review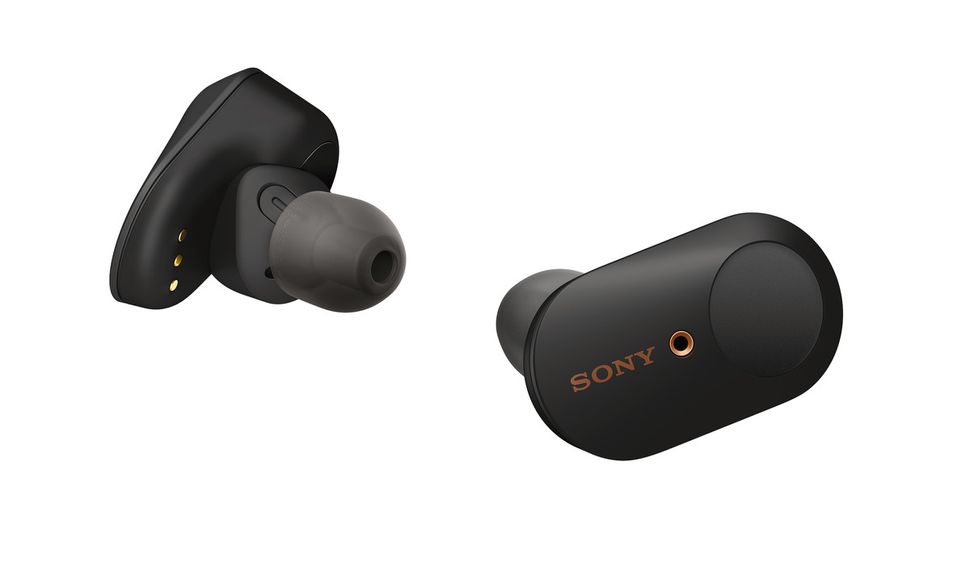 For nearly two years, the Sony WF-1000XM3 were best true wireless earbuds you could buy – until they were usurped by the WF-1000XM4 at the top of our guide. But while they're still available to buy, they're definitely worth considering, as you can usually find them discounted to around $170 / £150 / AU$200.
The Sony WF-1000XM3 manage to offer a level of noise-cancellation that's exceedingly good for a pair of earbuds, and we also found them to have fist-pumping musicality, a sleek design, and a decent battery life when we first tested them.
Sure, they may not be the best for using while participating in sport, but their unobtrusive design will appeal to anyone who's unconvinced or unimpressed by the look of Apple AirPods or similar buds with long stems. We also found that they're comfortable to wear for long periods of time.
Google Assistant and Alexa support means you're covered if you want to control the buds using your voice alone, though the on-ear controls are easy enough to use.
Read the full review: Sony WF-1000XM3 review
1More is one of those audio specialist brands that's been around for a while without ever quite achieving the greatness it perhaps should have. But the good news is that it feels like the tide has finally turned for this likeable brand with its 1More Evo buds.
Packed full of useful perks such as ANC, wearer detection and app support — all of which mostly work very well — plus LDAC support, IPX4 protection and some great sound quality, the 1More Evo are a tempting proposition indeed.
During our testing, we found that they excel in terms of sound quality and the SoundID profiling (where its companion app figures out what you will like most), is useful and adds value.
But we didn't think that the ANC was perfect — although if you're prepared to invest a bit of time, it isn't too shabby either — so if complete silence is golden to you, you may be better served elsewhere, take a look at the Bose QuietComfort Buds instead. But for sound-per-pound music quality and hi-res LDAC support, 1More has come up trumps here.
Read the full review: 1More Evo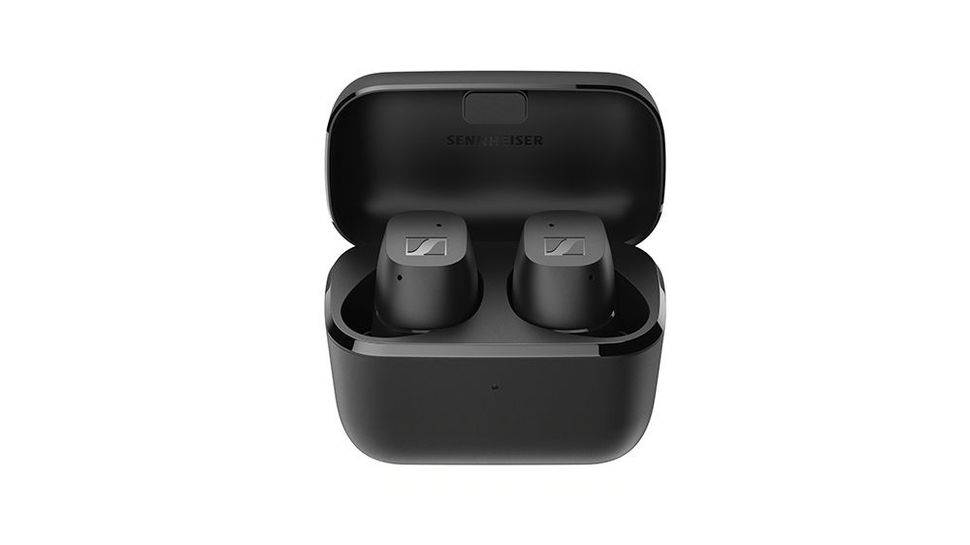 The Sennheiser CX True Wireless pick up where the CX 400BT before them left off, they're cheaper than their predecessors, despite including a host of upgraded features that comprises a longer battery life and better connectivity.
In our tests we found that the audio quality was as good as you'd expect from Sennheiser, with a wide soundstage, clear mids, detailed trebles, and powerful bass frequencies. While audiophiles may prefer a less pronounced low end, we were still surprised by how good these earbuds sound across multiple genres of music. Hi-res audio support is included, too, for those who want to eke out every last bit of detail from their music.
We found the controls and accompanying app very easy to use, and Bluetooth 5.2 connectivity ensured a stable connection with our device without problems or dropouts..
Thanks to a recent firmware update, you can now customize the touch controls via the Sennheiser Smart Control app, which is a handy feature that makes these buds feel a little more personal.
Our only real bugbear is the CX True Wireless' design, which we think are too bulky for smaller ears; while we're sure most people won't be troubled by their size, we felt they were too big for us.
Read the full review: Sennheiser CX True Wireless review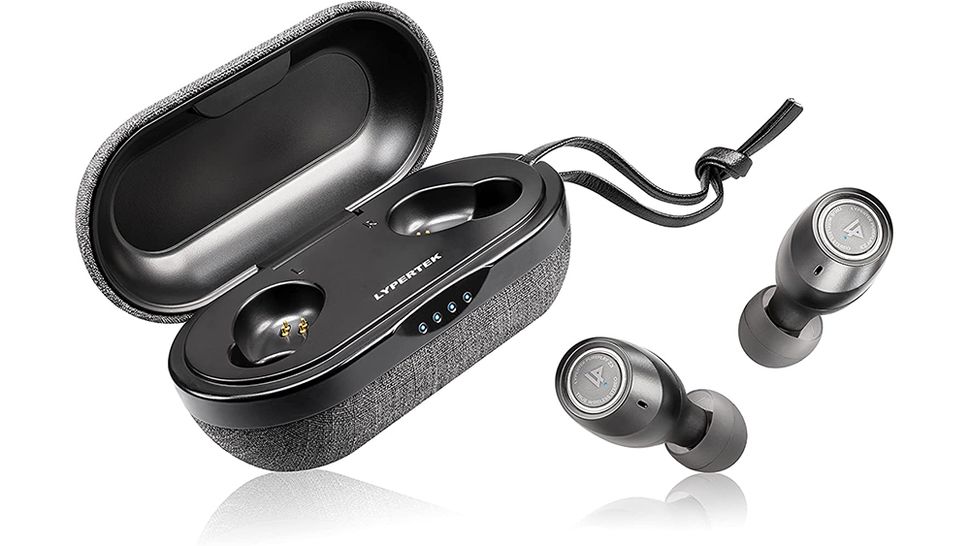 When we first reviewed the original Lypertek PurePlay Z3 true wireless earbuds (then known as the Lypertek Tevi), we were blown away. We're just as impressed by their successors, the Lypertek PurePlay Z3 2.0 true wireless earbuds, and that's why they're our top pick for the best affordable true wireless earbuds you can buy today.
These earbuds are very similar to the originals and include several key improvements, but the price has remained impressively low at $99 / £99.
That relatively modest price gets you everything we loved about the original PurePlay Z3 including a detailed, well balanced sound, and a whopping 80-hour total battery life from its petite USB-C charging case. And it also brings you the new features: wireless charging, a powerful new LDX Audio mode, improved app functionality and a hear-through ambient mode.
That's the good news. The less good news is that we found the app's connectivity to be pretty patchy, and the ambient hear-through mode didn't impress us: when you compare it to Sony's WF-1000XM4 it's not even in the same zip code. But the sound quality is excellent and if you don't need the ambient mode these earbuds are worthy rivals to models two or even three times their price.
Read the full review: Lypertek PurePlay Z3 2.0 review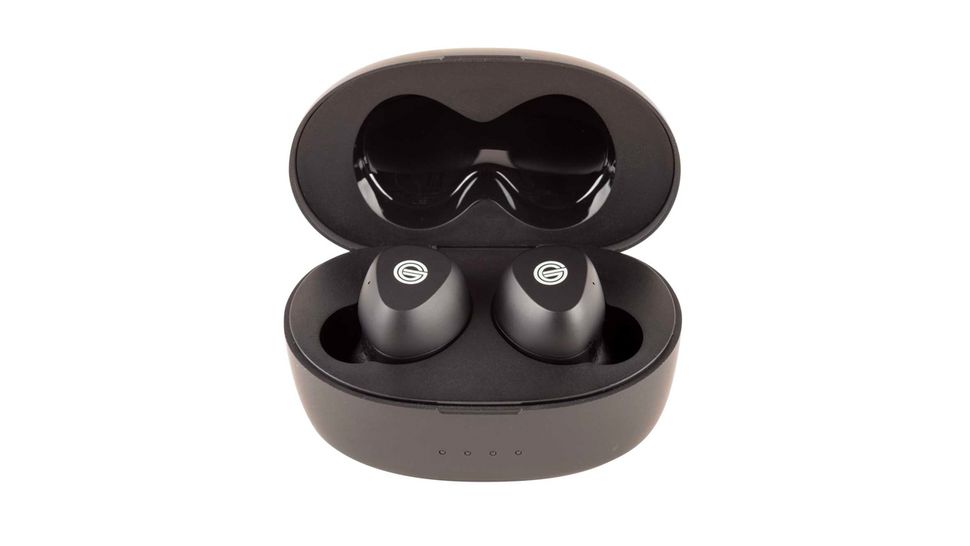 On paper, the Grado GT220 earbuds seem to have their work cut out. $259 / £250 / AU$365 for small, humdrum-looking true wireless in-ears with no active noise-cancelling and no control app? But the story here isn't what you see on the spec sheet. It's what you hear in your ears. And when we tested them we found that these earbuds are confident, assured and deliver a sound that's better than the majority of earbuds we've reviewed — and that's really saying something.
The GT220s extract every shred of information from digital files of your favorite music and deliver it with such authority, and in such a complete and coherent manner, that it sounds fresh even if you've heard it a thousand times before.
As there's no control app there's no way to fiddle around with the EQ settings, but we didn't miss this feature as the GT220 sound so good as they are.
The large surface area of the earbuds' housings mean that the touch-sensitive controls are easy to use, and they allow you to control your music playback, adjust the volume, and summon your device's voice assistant, whether you use Google Assistant or Siri.
A 36-hour total battery — while not as impressive as the Lypertek Pure Play Z3 2.0 — means the GT220 have enough staying power to get you though a week's worth of commuting.
Read the full review: Grado GT220 review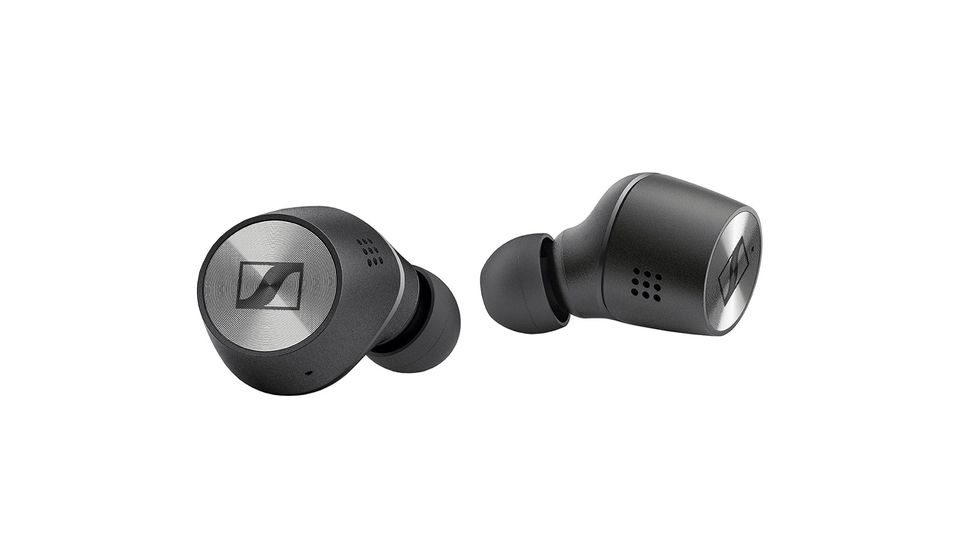 The sound quality, battery life, and design of the Sennheiser Momentum True Wireless 2 are truly brilliant — and they're a really good alternative to the Sony WF-1000XM4 buds, particularly if you prefer a more flashy design when it comes to the best true wireless earbuds for you and ANC if your top priority.
We think Sennheiser pretty much knocked it out of the park with these earbuds, serving up a compelling mix of great noise cancellation, smart, sophisticated looks and stunning sound. There's support for hi-res audio support via the aptX codec, and Bluetooth 5.1 connectivity means the Momentum True Wireless 2 are super easy to pair with your devices and stay paired.
We liked the fabric covered charging case, which feels well-made and robust enough to properly protect the earbuds — that case provides 21 hours of battery life, and you get seven hours from the buds themselves. But like the CX True Wireless we describe above, the housings are on the big side so we wouldn't recommend these for people with small ears. But if you have room, extensive discounting means the Momentum True Wireless 2 are even better value than before and well worth consideration.
Read the full review: Sennheiser Momentum True Wireless 2 review
Here's a mystery: how did the Bowers & Wilkins PI7, with their sky-high price-tag, a control app that's more style than substance, an incomplete suite of touch controls, and humdrum active noise-cancelling and battery life get a nearly five-star review when we tested them? The answer is that these buds sound incredible, which is why they're one of our top picks in our best true wireless earbuds guide.
Their thoroughly engaging and convincing sound made the PI7 a pleasure to listen with when we tested them, and aptX Adaptive support means you get smooth synchronization between audio and video as well as support for hi-res audio files.
They're a genuinely unique pair of wireless earbuds, too, with a charging case that doubles as an audio retransmitter. It's a remarkable facility, bringing wireless connectivity to all kinds of previously unavailable sources: an in-flight entertainment system, for instance, or some games consoles.
As you might expect from a pair of buds that cost $399 / £349 / AU$599, we found the build quality of the PI7 to be outstanding, and they look and feel like a premium product.
However, they do fall down when it comes to their active noise cancellation feature, which we don't think is as impressive as rival models such as the Bose QuietComfort Earbuds or the Sony WF-1000XM4. And their 20-hour battery life also leaves a lot to be desired, too, as even the Apple AirPods do better than that. Oh, and the inability to adjust the volume of your music using the on-ear controls is quite the oversight.
And yet, and yet. Put them in your ears and put on your favourite music and you'll forgive them anything.
Read the full review: Bowers & Wilkins PI7 review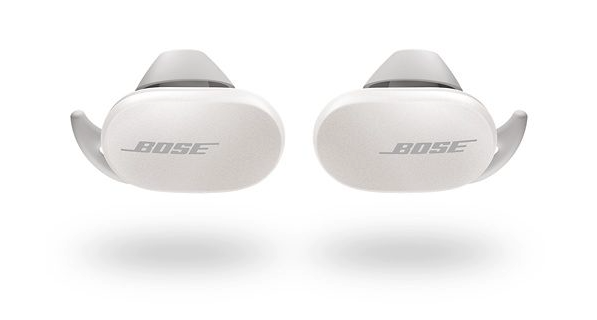 These Bose QuietComfort Earbuds have since been usurped by the QuietComfort 2 higher up in our list. However, the original QuietComfort buds are still an excellent recommendation if you're looking for a pair of exceptional noise-cancelling earbuds. Especially because they may get a price reduction now a newer version has hit stores.
We found the noise cancellation here to be exemplary. With these buds, Bose took a leaf out of its Noise Cancelling Headphones 700 playbook and added 10 levels of ANC to cover every kind of noisy environment. And at maximum, you're practically cut off from the rest of the world, encased in a cocoon of sound that's made up entirely of your favourite tunes.
During our testing, we found the sound quality to also be very good — albeit a touch less bassy than Sony's noise-cancelling earbuds — with superb clarity.
We also found these earbuds incredibly comfortable and well balanced too, even though they look rather bulky. And we liked the flexible fin that holds the buds in place very effectively.
Unfortunately, the battery life of the Bose QuietComfort Earbuds isn't as impressive as their other features. You get a respectable six hours of playback from the buds themselves, but only two further charges from the charging case for an 18-hour total battery life. That's less than most of the true wireless earbuds in this guide, so it's worth bearing that in mind if you routinely forget to top up your buds. If that's the case, take a look at other options, like the Lypertek PurePlay Z3 2.0 or Sennheiser CX True Wireless instead.
Read the full review: Bose QuietComfort Earbuds review
If you like Sony earbuds but can't afford the WF-1000XM4 buds, the Sony WF-C500 are a good and affordable alternative.
Priced at just $79 / £89 / AU$149.95, these earbuds cost less than many of the models in this guide, but refreshingly, Sony hasn't made too many concessions to achieve this lower price. We liked their rapid, detailed and thoroughly engaging sound, even though the soundstage is a little narrow for our tastes. We found the bass to be a little light, too, so if audio performance is your top priority it might be worth spending a bit more.
We found the WF-C500 buds to be light and comfortable to wear even for long periods, and despite their small size the touch-sensitive housings are easy to use, enabling you to adjust your music playback, take calls, and summon your device's voice assistant.
If you prefer, control is also available via Sony's exemplary 'Headphones Connect' app. This enables you to adjust EQ settings, set your Bluetooth priorities, let the app have a good look at the shape of your ears (the WF-C500 are compatible with Sony's '360 Reality Audio' spatial audio algorithm) and toggle the Digital Sound Enhancement Engine on or off.
At 20 hours, the all-in battery life is a little disappointing. But 10 hours of playback from the buds alone isn't all that bad and will suit anyone who enjoys long listening sessions.
Read the full review: Sony WF-C500 review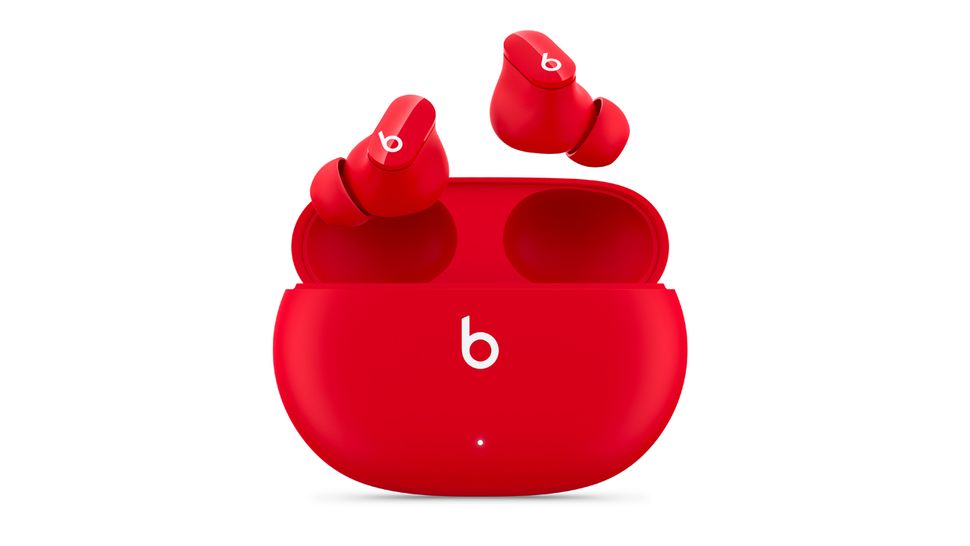 The Beats Studio Buds are rock-solid true wireless earbuds with active noise cancellation and support for Apple's Spatial Audio with Dolby Atmos format. When we tested them, we thought they sounded great, with a lively audio quality that elevates the highs and lows of your music. We also found them to be supremely comfortable to wear for long periods of time.
They're not without some drawbacks, though. We weren't impressed by the lacklustre call quality, and we did miss the absent H1 Wireless Chip that makes other Beats earbuds work so well within the Apple ecosystem. However, that does mean these Studio Buds are suitable for Android users as well as iPhone owners — so don't feel as though you can't buy these buds if you're not an Apple lover.
We really loved the design of the Studio Buds. They're small and sleek, and we like the addition of a bright red color as well as the usual black and white options, which really helps them to stand out from the crowd in a sea of boring buds.
Battery life with either ANC or Transparency mode turned on is pretty disappointing. We found it only lasted five hours (15 hours with the case), and the noise cancellation isn't exactly class-leading, either. But the Studio Buds are cheaper than the AirPods Pro and their Beats predecessors, the Powerbeats Pro, so they're a good budget-friendly option if your heart's set on buying Beats and you want a pair of solid all-rounders.
Read the full review: Beats Studio Buds review
The Apple AirPods (3rd generation) represent a big step up from their predecessors in terms of audio performance, connectivity, and design.
They're a little pricier than the AirPods 2 (which have been given a permanent price cut), but cheaper than the AirPods Pro. The main tradeoff here is that the AirPods 3 don't come with active noise cancellation, and their semi-open design means you'll hear quite a lot of your surroundings while wearing them. If you like the outside world to go away when you study, work or commute, these aren't the buds for you and you need the AirPods Pro or other ANC heroes on this list, like the Bose QuietComfort earbuds.
When we tested them, we found that one of the killer features in these buds is the combination of Spatial Audio support and Adaptive EQ, which create 3D audio and analyse your ear canals to optimise the sound respectively. Spatial Audio is particularly impressive, which gave our music, films, and TV shows a much more immersive feel — and if you don't like your music to be spatialized, you can turn this feature off. We found it worked best in fairly sparse pop and acoustic music but wasn't quite so affective in metal and heavier rock genres.
While the AirPods 3 do look like the original AirPods, a more subtle, contoured design with shorter earstems makes these buds look slightly more sophisticated than their predecessors. The new design also brings force capacitive sensors to the true wireless earbuds, allowing you to control your music by squeezing the stems.
These are good earbuds for Apple users, but we wouldn't recommend them for Android owners: the AirPods 3 are optimized for use with Apple devices, and Android users don't get the extra features that set them apart from other true wireless earbuds on the market.
Read the full review: Apple AirPods (3rd generation) review
The Sony LinkBuds are the strangest true wireless earbuds we've ever tested. They're the world's first open-ring in-ear headphones, a design that leaves your ear canals totally free to hear your environment while you enjoy music, listen to podcasts, or take phone calls. They're designed to be a great option for listening on-the-move so that you can stay aware of your surroundings, or hear your colleagues in a shared office space.
These are also Sony's smallest earbuds to date, and they're much daintier than the Sony WF-1000XM4 buds at the top of our list. Their ingenious controls mean we never had to fumble with the miniature housings to adjust music playback. Instead, we found it incredibly easy to just tap the side of our face to skip tracks, change the volume, and take calls.
During our testing, we rated the audio quality as exceptional, delivering a remarkably wide soundstage that gives every instrument in your favorite songs the room they need to shine. Detail, clarity, and rhythmic accuracy are also excellent.
However, we found that the open fit did come with some drawbacks. We'd have liked more bass, and their open design means background noise can be intrusive. But Sony already makes lots of really good noise cancelling options; these are designed for a different kind of listener and we really enjoyed testing them. If you want fully immersive sound, these aren't for you — take a look at the Sony WF-1000XM4 bud or Sennheiser Momentum True Wireless 2 buds above — if the thought of listening to music and hearing ambient sound appeals, these might be perfect for you.
Read the full review: Sony LinkBuds Review
How to choose the best true wireless earbuds for you
Why you can trust TechRadar Our expert reviewers spend hours testing and comparing products and services so you can choose the best for you. Find out more about how we test.
If you've got as far as figuring out you really need true wireless earbuds (rather than something over-ear based or even wired) you've determined one key element of the purchasing process.
Now you've got that far, you need to think about how you plan on using them. Some of the earbuds above are more secure in your ear when working out or exercising, while others are better suited to wearing on your commute or while sitting at home.
It's also worth thinking about your priorities. Do you want a pair with great active noise cancellation to keep you focused while you're traveling? Or are you more passionate about great audio quality while you sit at home and listen to a new album?
Whether you need extra features, such as voice assistant controls or an app to tweak, also depends on how you plan on using them. Not everyone needs to be able to tweak an equalizer for themselves but if you're that person, you'll be frustrated by an option that doesn't allow for customization.
Last but far from least, think about your budget. Many of the true wireless earbuds listed here are varied in price and it's important to not spend more than you can afford, but to also not spend too little. Only you know how much you're going to be using them and whether it's worth investing a fair chunk of change into new true wireless earbuds or not.
True wireless explained
True wireless vs wireless: what's the difference?
Wireless headphones are traditional over-ear or on-ear headphones without the wire — the two earcups are connected by a headband. To learn more, head to our best wireless headphones guide.
Wireless earbuds have existed for a while now, basically since Bluetooth was invented. Though battery-powered and not physically connected to your phone, they have a cord connecting both buds — and sometimes a band around the neck too. Check out our best wireless earbuds guide for more.
True wireless earbuds — the focus of this guide — have no cord whatsoever. While wireless allows us to wear headphones a few feet away from our music players, true wireless cuts the cord between the earbuds, giving us true freedom.
Why do wireless earbuds have such short lifespans?
If you've been looking at over-ear headphones, you may notice that battery life is far better with those than wireless earbuds. It's simply down to size. Over-ear headphones are weightier and larger meaning there's more room for a powerful battery.
Earbuds are small and therefore their battery is smaller too. They heavily rely on their charging cases to ensure you won't run out of power while on the move, but that's not always convenient if you need to use them at the same time.
Fortunately, earbud battery life is improving steadily so the majority of users will be able to use them even on long journeys without needing to recharge as often as in the past.
How we test the best true wireless earbuds
We've reviewed hundreds of true wireless earbuds, including every pair listed above. In each case, we give the product plenty of time in a range of environments before evaluating their sound quality across a variety of music genres, games, movies and podcasts, from several sources, against known class-leaders in the category. Sound quality at TechRadar is, and should always be, a priority when listening to music on the go.
We also consider how comfortable and secure the design is over extended periods of time, the situations the product best suits (running, gaming, audiophile hi-res listening), along with any extra or unusual features offered at the level.
When it comes to additional features, we look at voice assistant integration, on-device touch controls, how comprehensive the companion app is, the efficacy of noise cancellation and anything else that each pair of earbuds provides.
We also evaluate those battery life claims — both in terms of buds and charging case — to ensure we could give an accurate opinion on how long they will last in normal use.
True wireless earbud deals