The best 1080p graphics cards 2022 has to offer are ideal for most gamers out there. And, though most GPUs still available new are capable of that 1080p resolution, you want to make sure you end up with one that has enough power for a seamless gaming experience without paying more than you need to.
And, if you don't want to splurge on the kinds of graphics cards targeting 1440p and 4K gaming setups, there are quite a few solid choices on offer. Consider, for instance, the Nvidia RTX 3060. Not only is it an affordable way to get an Nvidia RTX 3000 card but it has quite a bit of power on tap for all your 1080p needs.
To help you find the best 1080p GPU for your PC build or to replace an aging graphics card, we've collected our top picks on this list. Starting with the RTX 3060 Ti, these cards will fulfill all your gaming demands without breaking the bank. So, read on to find the card most ideally suited for you so you can build or upgrade your PC right away.
Is AMD no longer the king of great value GPUs? The Nvidia GeForce RTX 3060 Ti certainly threatens that claim with its price to performance ratio. The newest arrival in the RTX 3000 line, this graphics card punches way above its weight class, delivering a performance that could rival that of the RTX 2080 Super while keeping its price tag incredibly affordable for most people. And, that's with impressive ray tracing included. 1080p gaming has never been this good and this affordable.
Read the full review: Nvidia GeForce RTX 3060 Ti
If you're looking for an AMD equivalent to the GTX 1660 Super, the RX 5600 XT is the card for you. AMD's GPUs have aimed towards the lower end of the market of the last few years, but Nvidia has continued to adapt. However, the RX 5600 XT, retailing for $279, manages to match, or even beat the RTX 2060 at a much lower price.
A significant disadvantage of the RX 5600 XT is an issue that has plagued AMD for over a decade: iffy drivers and VBIOS. The RX 5600 XT has already had VBIOS drama, and AMD's reputation for having unstable GPUs might turn some buyers off. But, if you're willing to take that risk, you'll be hard-pressed to find a card with a better performance-to-value ratio ar 1080p than the RX 5600 XT.
Read the full review: AMD Radeon RX 5600 XT
The best graphics card on the market for 1440p gaming, the Nvidia GeForce RTX 3070 delivers excellent performance – on par with the RTX 2080 Ti even – without costing an arm and a leg. In fact, the RTX 3070 is capable enough to not only deliver smooth 1440p gaming, but also bring 4K gaming to the mainstream for the first time. This means it's also a stunning 1080p GPU as well. And did we mention the fact that this GPU is affordable too? With it, you're not overpaying for a powerful GPU to play at 1080p.
Read the full review: Nvidia GeForce RTX 3070
Gaming at 144Hz or 240Hz is GPU intensive, even at 1080p. If you're looking to get triple-digit frames while gaming, but don't want to compromise on fidelity, you'll need a powerful GPU. With an MSRP of $499, the RTX 2070 Super represents the best value you can get if you have a 1080p monitor capable of high framerates.
While an RTX 2080 Super or RTX 2080 Ti can squeeze even more frames from games at ultra settings, the extra money for those cards isn't really worth it if you're gaming at 1080p. With the RTX 2070 Super, you shouldn't have too much trouble hitting 144 fps in games like Overwatch and CS:GO. Most other titles won't dip under 100 fps at 1080p with this card, making it a beast for gaming at this resolution.
Read the full review: Nvidia GeForce RTX 2070 Super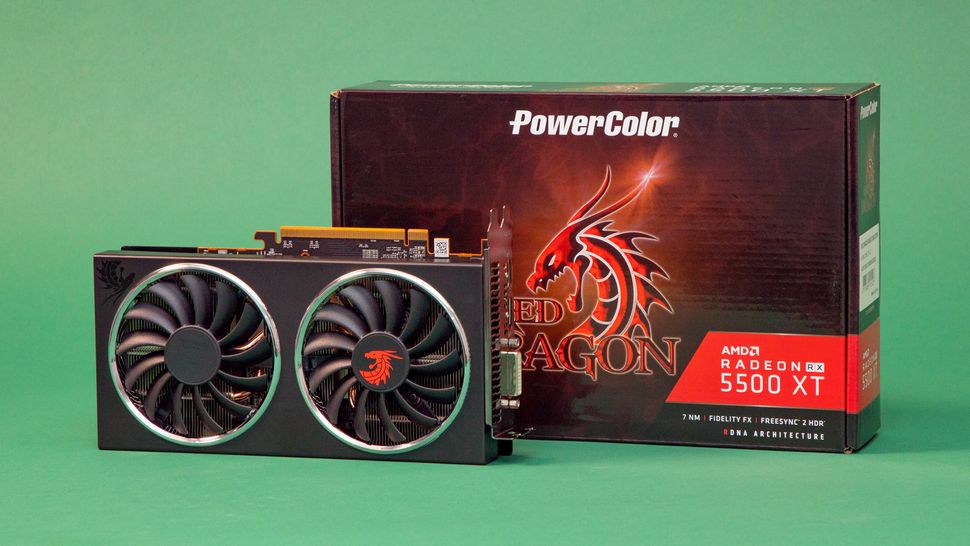 The RX 5500 XT gives decent 1080p performance at a ludicrously low price. There are two versions of this card, one with 4GB of VRAM at $169 and one with 8GB of VRAM at $199. The more VRAM, the better, of course, but if you're looking at a budget card like this, it's good to have the option to save even more money. Before you purchase, realize that 4GB of VRAM is at the extreme low end of what you'll want for modern gaming.
The RX 5500 XT is mind-blowing only for its low price. This card can play many games at 1080p/60fps, but it'll struggle with ultra settings on demanding titles. However, this card is an excellent introduction to PC gaming for those who don't want to get into four-figures to build their rig - especially if you're into esports titles like Overwatch or Fortnite.
Read the full review: AMD Radeon RX 5500 XT
You might also want to check out the best cheap graphics cards (opens in new tab).