Noise-cancelling headphones are becoming one of the much-needed pieces of tech for a person who is working from home. And, for those who have used to the noise-cancelling headphones, there is no going back. Whether you are working from home or attending meetings, classes, a nice pair of headphones with a noise-cancelling feature will add great value to your setup. The headphones will come in handy more often than you think. 
Best noice cancellation headphones in India:
1. Sony WH-1000XM4 
2. Bose QC 35 II
3. Sennheiser Momentum 3
4. Bose NC Headphones 700
5. Jabra Elite 85h
6. Sony WH-CH710N
7. Skullcandy Hesh ANC
8. Sennheiser HD 4.50 BTNC
9. Apple AirPods Max
The primary reason to opt for a noise cancellation headphone over a conventional headphone is the fact that they eliminate the unwanted ambient sound using active noise cancellation technology. And, in some cases, noise cancellation is achieved via AI as well.
These can come in handy when you have a someone in the house who keeps talking unwanted stuff or it might be traffic sometimes or you just want to concentrate on your work with music on. With these headphones on your head, you will able to ignore them completely. 
In this list of best noise cancellation headphones available in the market, we have a lot of premium noise-cancelling headphones from the Industry-leading companies like Sony, Bose, and Sennheiser. However, there are also a few affordable ones available in India considering not everyone wants to spend more than Rs 20,000 on a pair of headphones. All of the headphones in the list are wireless and some of them even pack in a 3.5mm headphone jack in case you run out of battery. 
Here, we've picked some of the best noise-cancelling headphones available in the market today. The headphones not only eliminates the external noise, but they also provide you with rich music experience in the process. While not every option here is perfect, most of these are capable of dealing with low, consistent noises like the hum of a train or plane. 
Image 1 of 4
Image 2 of 4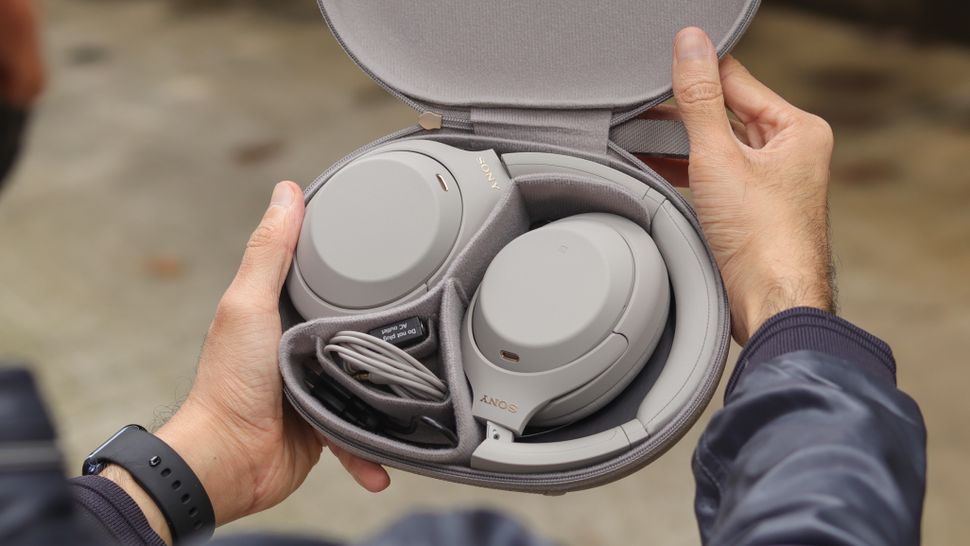 Image 3 of 4
Image 4 of 4
Sony's flagship Sony WH-1000XM4 is the successor to the WH-1000XM3 and brings support for multi-device pairing, surprisingly effective DSEE Extreme audio upscaling and auto on/off. However, the primary reason to pick these headphones is of course the exceptional noise cancellation. 
The sound signature is enjoyable and versatile in a familiar comfortable design. Among the more over-the-top features is Sony's 360 Reality audio format that delivers a surreal spatial audio experience. There's also LDAC support for 990 kbps bitrate transmission for your higher-quality titles. Mind you, aptX support is gone so Hi-Res audio playback experience could take a hit. The price has also come down since the launch and for that price, there isn't much to complain about. As for the battery life, they offer 30 hours with noise cancelling turned on and around 38 hours with noise cancelling turned off. If this seems expensive, you should consider the XM3, which can often be found at under Rs 20,000. 
Read our Sony WH-1000XM4 review
Check out Sony WH-1000XM4 on AmazonView Deal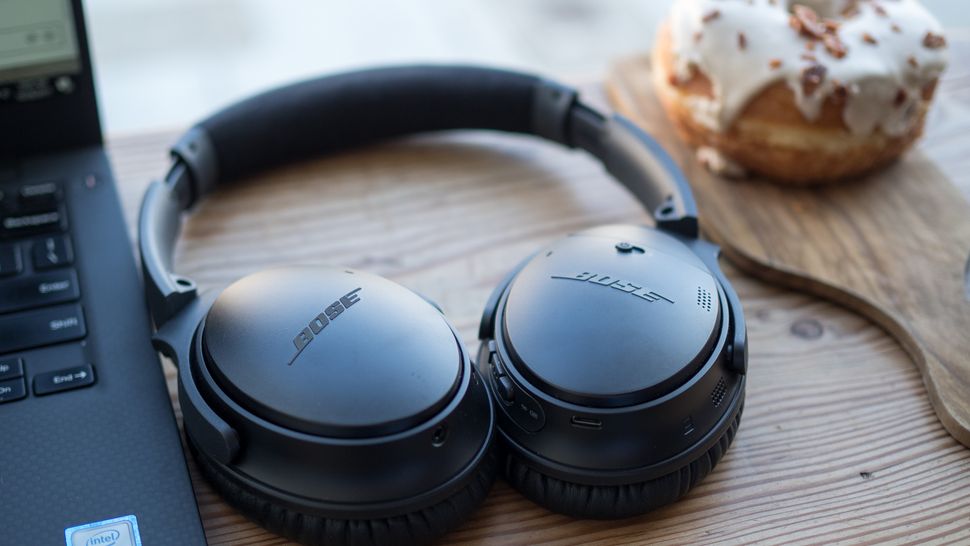 Coming in at the number two spot is the Bose QuietComfort 35 II - a nearly identical product to the already-excellent Bose QuietComfort 35 but updated for 2018 with Google Assistant. This means you still get the class-leading noise cancellation Bose is known for, good sound quality and incredible comfort, plus a convenient assistant to answer any inquiries you might have while travelling.  
Taken as a whole, the Bose QC35 II NC is an excellent headphone for travellers and commuters. Bose has found a good balance of features that will satisfy most mainstream listeners. While we don't love them as much as the better-sounding Sony WH-1000XM3 or XM4, they're still top of the class for noise cancellation.
Read our Bose QuietComfort 35 II review
One of the best-designed headphones in the list, the Sennheiser Momentum 3 offers fantastic sound and are easily customizable thanks to the companion app. However, they're let down by 17-hour battery life and their high price.
In terms of sound quality, the headphones sound brilliant, with high levels of detail, warm bass, and natural-sounding highs. The customizable noise cancellation is good, but it doesn't quite reach the class-leading standards set by the Sony WH-1000XM3 Wireless headphones. 
Read our Sennheiser Momentum 3 review
Check out Sennheiser Momentum 3 on AmazonView Deal
Image 1 of 3
Image 2 of 3
Image 3 of 3
Bose is a brand which one can trust when it comes to best noise-cancelling headphones. The Bose Noise Cancelling Headphones 700 offer a sleeker design and more sophisticated noise-cancelling technology, but they are also more expensive than the QC 35 II. But the battery life is not as good as the Sony headphones. 
The noise cancellation technology on offer here is class-leading, which makes them ideal for use on noisy flights and busy commutes. The soundstage is pretty wide for a pair of noise-cancelling headphones and they sound bold and assertive, and they're very enjoyable to listen. 
Read our Bose Noise Cancelling Headphones 700 review
Image 1 of 3
Image 2 of 3
Image 3 of 3
The Jabra Elite 85h has answers for all your needs. That said, purists will bemoan the lack of high-end codec support and there are punchier headphones on the market at this price point. If you are looking for something that offers great battery life, style and a lot of customization options, this headphone will serve you well. 
 However, when you consider that Jabra's Elite 85h headphones are the company's first attempt at premium wireless ANC headphones, the result is quite commendable.
Read the Jabra Elite 85H review
Image 1 of 4
Image 2 of 4
Image 3 of 4
Image 4 of 4
Sony's most affordable noise-cancelling headphones in India right now. The WH-CH710N offers solid noise cancellation using Artificial Intelligent (AINC). It takes most of the good things from the flagship model and puts it in a budget headphone with few compromises like plastic build and the lack of Hi-Res playback. 
The headphones can last up to 35 hours and we can vouch for that number. It comes with Bluetooth 5.0 and NFC for pairing. The headphones use AI to eliminate the noise from the outside world. It constantly analyses environmental ambient sound components and automatically selects the most effective noise cancelling filter for your surroundings.
With its long-lasting battery life and noise cancellation at a price of under Rs 10,000, these can be the ideal solution for people who are working from home or just want to try out a noise cancellation headphone on a tight budget. 
Read our Sony WH-CH710N review
The Skullcandy Hesh ANC is an over-ear headphone from the brand in the Hesh series. This is also one of the cheapest headphones with active noise cancellation. It comes in a flat-folding and collapsible design which makes it easy to carry around the headphones. The company is also bundling a travel bag. The key feature of the headphones is the presence of active noise cancellation which is delivered by 4 mic setup. The digital noise cancellation removes all the external noise and offers you only the audio you are listing from your smartphone or any other connected device. 
As for connectivity, the Hesh ANC harnesses Bluetooth 5.0. There is also a 3.5mm headphone jack which will come in handy when the battery drains out. On the battery front, the headphone is said to last up to 22 hours on a single charge which is pretty much an industry standard. The rapid charge feature offers you 3 hours of playback with just 10-minute charge. 
Check out Skullcandy Hesh ANC on AmazonView Deal
The Sennheiser HD 4.50 BTNC provide a great audio experience to the users. In addition to this, they can also become your ideal travelling partner. Weighing 238g, the headphones are easy to carry and light, compared to their rivals. Despite stiff competition in this category, these headphones hold their own thanks to their pocket-friendly price tag.
These headphones aren't the best in appearance with the aluminium finish looking flimsy but that's also the primary reason that they're so lightweight. The bass isn't very strong and the fall in music quality is noticeable when the NoiseGuard mode is on. But then again, this isn't unusual for headphones using NoiseGuard. It's effective and does what it's supposed to do. These headphones compare well with others and are optimal for frequent travellers.
Read our Sennheiser HD 4.50 BTNC review
Image 1 of 5
Image 2 of 5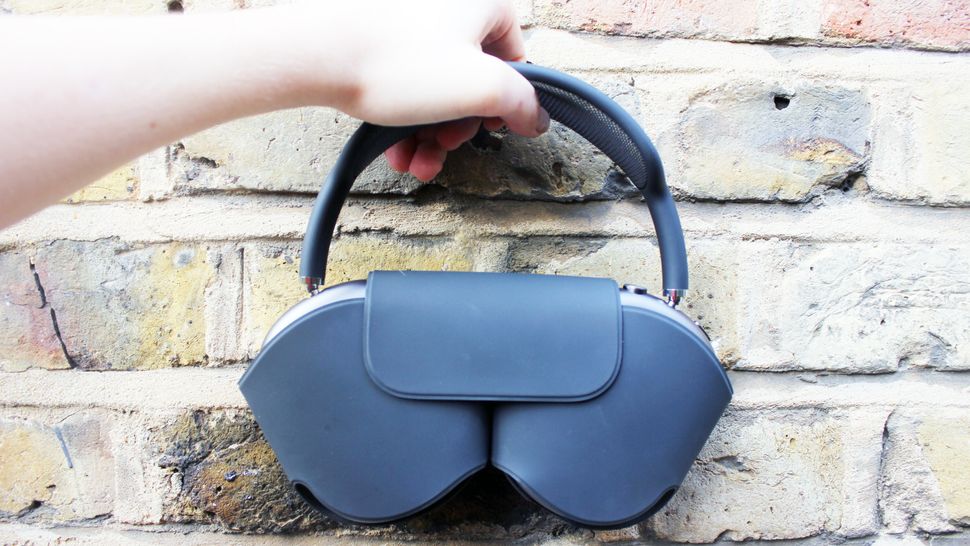 Image 3 of 5
Image 4 of 5
Image 5 of 5
The most expensive one in the list costs more than twice as much as the Sony WH-1000XM4  headphones. Late last year, Apple surprised everyone by announcing the headphones. The Apple AirPods Max are among the best-sounding headphones. They are easy to use, and their noise cancellation can easily stand up to the likes of the Sony WH-1000XM4 and the Bose Noise Cancelling Headphones 700.
The audio quality is outstanding as you get well-balanced soundstage. However, there are a couple of limitations. Firstly, they're priced extremely high and there are certain limitations for Android users, and they also lack 3.5mm audio port. There is no support for Hi-Res audio either. We'd recommend these to iOS users with a lot of money to spare. 
Read our Apple AirPods Max review
We're constantly reviewing new noise-cancelling headphones, but let us know on Twitter if there is a set that you'd like us to take a look at.
Best noise cancellation headphones
| Product | Price |
| --- | --- |
| Sony WH-1000XM4 | Rs 26,990 |
| Bose QuietComfort 35 II | Rs 24,959 |
| Sennheiser Momentum 3 | Rs 34,990 |
| Bose NC Headphones 700 | Rs 34,500 |
| Jabra Elite 85h | 18,999 |
| Sony WH-CH710N | Rs 7,990 |
| Skullcandy Hesh ANC | Rd 10,999 |
| Sennheiser HD 4.50 BTNC | Rs 10,734 |
| Apple AirPods Max | Rs 59,900 |