How to watch Love Island UK: live stream the final FREE tonight on ITVX
Crack on with the Love Island UK final tonight, July 31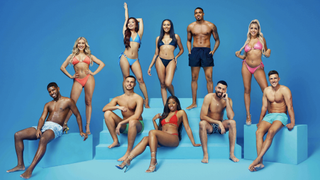 (Image credit: ITV)
FREE Love Island 2023 live stream
Love Island UK has taken the world by storm with its addictive blend of romance, drama, and reality TV moments. The series 10 final will be hosted live from the villa by Maya Jama tonight, July 31. Looking to watch the Love Island finale in the US or Australia? Check out our comprehensive guide on how to watch Love Island UK live streams online. Love Island UK is free to watch on ITVX and 9Now. Use a VPN to watch Love Island live streams from anywhere.
Swipe to scroll horizontally
Love Island 2023 preview
Love Island UK 2023 has graced us with shock dumpings, Casa chaos, and explosive showdowns galore. It all comes to a climax tonight when ITV airs the grand finale of Love Island season 10. Will favourites Whitney and Lochan win the £50,000 first prize? Tune in at 9pm BST / 4pm ET on Monday (July 31), to find out.
Love Island UK season 10 ends tonight at 9pm BST on ITV2, so get ready for a gaggle of preening singletons flirting their way into each other's beds, with Maya Jama providing the usual droll witticisms as Iain Stirling nails the slo-mo struts and tosses in the occasional grenade.
Glaswegian model Ella and Doncastrian musical theatre performer and TikTok star Molly set the bar high right from the outset. The usual peacocking routine isn't likely to cut it for Ella, who's met Brad Pitt, while but it's Whitney who has found herself coupled up with Lochan and in pole position to win this year's Summer Love Island UK.
Friendships, bullying, broken hearts, emotional break ups, awkward dates, stolen kisses, love triangles and oh so much heartache – the steamiest dating show on TV won't let you down. Here's how and where to watch the Love Island 2023 final free online from anywhere in the world tonight.
---

Where to watch Love Island 2023 for FREE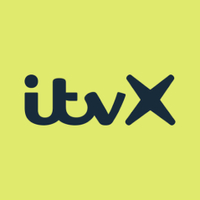 Summer Love Island 2023 –season 10 – premiered at 9pm BST on Monday, June 5. New episodes air on ITV2 at the same time every night, Monday to Sunday. Saturday night's episode features 'unseen footage' from the week.
ITV2 is free-to-watch in the UK. You can also watch episodes live and on catch-up through ITVX.
Travelling outside the UK right now?
Use ExpressVPN to watch Love Island on ITVX from abroad.
Remember you can watch ITVX a number of ways, including on desktop, gaming consoles, via your smartphone or tablet with the app, as well as on most media streamers, including Fire Stick, Roku, and Apple TV.
Where to watch Love Island UK 2023 outside the UK
You can watch season 10 of Summer Love Island UK for free from the UK but, bear in mind that if you're abroad and away from home at any point during the summer edition, you won't be able to watch Love Island UK from abroad, or access ITVX.
Don't get mugged off by geo-restrictions, which prevent certain services and content from being accessed outside of the UK. Instead get around geo-blocks by using a VPN, or Virtual Private Network. It's completely legal, very affordable and easy to use - and it also encrypts your browsing, offering protection against cybercriminals and government snooping.
Use a VPN to watch Love Island season 10 from anywhere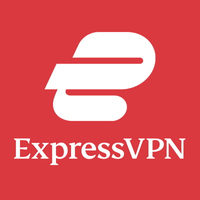 ExpressVPN - get the world's best VPN
There are hundreds of VPNs available, but our favorite is ExpressVPN. It's quick to connect to, easy to use, and highly secure. Plus, it's compatible with a wide range of devices: Apple TV, Amazon Fire TV Stick, the Xbox, PlayStation, iOS and Android software, among many more.
What makes ExpressVPN particularly enticing is its flexible 30-day money back guarantee. Better yet, if you sign up for an annual plan you'll get 3 months extra FREE and be able to stream Love Island for the whole winter season – a brilliant offer TV addicts won't want to miss.
Using a VPN is as easy as one-two-three...
1. Download and install a VPN - as we say, our top choice is ExpressVPN
2. Connect to the appropriate server location - open the VPN app, hit 'choose location' and select the appropriate location (a server in the UK in this case)
3. Go to the broadcaster's stream - head to ITVX and start watching Love Island as if you were back at home

Where to watch Love Island UK 2023 online in the US without cable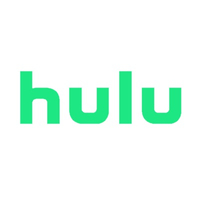 There's no word on when Love Island UK season 10 will land in the US, but we don't think you'll have long to wait.
That's because the previous season of the show started streaming on Hulu just two weeks after it premiered in the UK.
Nothing confirmed yet but it's worth noting that Hulu's basic (with ads) plan costs $7.99 a month after a 30-day FREE trial, and you can cancel your membership at any time.
You'll get even better value for money by combining Hulu with Disney Plus and ESPN Plus. The Disney Plus bundle combines all three streaming services for the great value price of just $12.99 per month.
So, as well as everything on Hulu, such as The Great, History of the World Part 2, Abbott Elementary, Love Victor, Snowfall and Normal People, you also get everything Marvel, Star Wars, Pixar and The Simpsons from Disney Plus and top quality live sports from ESPN Plus.
Better still, Hulu is available to watch on an enormous range of devices, among them Android, iOS, Apple TV, Chromecast, Echo Show, Fire TV, Roku and games consoles.

Where to watch Love Island UK 2023 online for FREE in Australia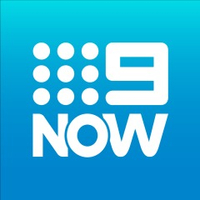 In Australia, finding out where to watch Love Island UK season 10 is easy – Channel 9's free on-demand streaming service, 9Now.
That means Aussies will only be a couple of days behind the UK! New episodes land at the same time each evening.
9Now is compatible with laptops, tablets, mobiles and an array of streaming services such as Apple TV, Chromecast, Fetch, PlayStation, Amazon Fire and smart TVs. Currently away from Australia?
Use a VPN to watch Love Island UK season 10 on 9Now from abroad.

Where to watch Love Island UK 2023 in New Zealand: stream season 10 online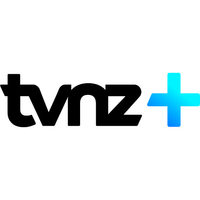 Kiwi streaming service TVNZ+ has the rights to Love Island UK, US and Australia, not to mention the upcoming spinoff Love Island Games.
New episodes of Love Island UK are available to stream free on TVNZ+ right now, so what are you waiting for?
Away from NZ? Use ExpressVPN to access TVNZ+ whenever you're overseas. We've tested it and can confirm that it works beautifully.

Can you watch Love Island UK in Canada?
In the past. Love Island has been available in Canada via Hayu and CTV. However, for the last couple of years that's no longer been the case.
Don't want to miss out on the boys and girls coupling up, heads turning, and islander dumpings? The only way you'll be able to watch Love Island is with a VPN, which tricks your device into thinking you're somewhere elsewhere. One for Brits abroad in Canada.
What happened on Love Island UK last night?
Season 10 kicked off with a shocking twist: the public were tasked with the opportunity of pairing off the fresh batch of Islanders. Molly was coupled up with Mitchell. The episode ended with Bombshell Zachariah Noble making his dramatic entrance.
The first proper day in the villa was all fun and games... until two girls ditched their partners. Jess admitted she had no chemistry with George, while Ruchee felt that Mehdi was not even her type 'on paper'. Viewers reacted with disgust during the Wary Tales game when Tyrique announced that "pulling and shagging is all I know". Can any of the ladies tame him?
Last night's episode saw the dramatic arrival of new bombshell (and part-time wig saleswomen) Whitney Adebayo. Love Island fans were quick to praise her 'savage' mentality, so watch out Ella! At the end of the show, 21-year-old Molly Marsh shared her first 'proper' kiss with gas engineer Mitchel Taylor. The romantic scene seemed to cement their relationship... but with another bombshell is due to enter the villa tonight, is anyone truly 'closed off'?
Another day, another bombshell. This time it was Ella's turn to be whisked away on a date with new bombshell Sammy Root. However, Ella wasn't feeling it and looked like she couldn't wait to get back to Tyrique. That's despite the fact that Ella was furious with Tyrique for kissing Jess, whom he'd firmly friend-zoned just 24 hours earlier. Ella, visibly angry with his decision, told the Beach Hut: "Tyrique just needs to stop being so f***ing flirty."
It's all kicking off in the villa thanks to influencer Molly Marsh mugging off lovestruck gas engineer Mitchell "in broad daylight", as Jess put it. It looks like Molly is leaning heavily towards tattooed personal trainer Zach, 25, who caused uproar when he opted to kiss Molly instead of Catherine during the challenge. But with two new bombshells set to enter the villa tonight, it looks like the boys are going to be fighting over the newbies...
Mitch and Molly are official dunzo. Mitch called time on his coupling with Molls after Zach gave her roses and spent a cosy two hours riding the chirps train with his new amore. That was just too much for Mitch, who angrily told Molly: "Don't ever talk to me again." Elsewhere, the villa was rocked by the arrivals of two new bombshells – Leah Taylor and Charlotte Sumner. The pair wasted no time and were soon enjoying dinner dates with Tyrique, Mitchel and Zach. Funnily enough, Zach didn't mention Molly once.
A shock recoupling hit the villa on Tuesday night. New bombshells Leah and Charlotte were handed the power and chose to couple up with Tyrique and and Zach, respectively. Meanwhile Mitchel performed the ultimate U-turn and coupled up with Molly. Yes, after saying he was 'completely done' with her he now wants to 'explore their connection'. Eh? Andre coupled up with Catherine, Mehdi chose Whitney and Sammy saved Jess from the chop. In the next episode, the Islanders must decide who to eliminate: Ruchee or Ella.
The Islanders took part in Popping Off, the legendary game that sees them pop balloons with their bodies and complete saucy dares. As for the elimination, it was Ruchee who was unceremoniously dumped from the villa.
There was drama aplenty in Thursday's episode as Jess ended up in tears and Medhi accused Whitney of instigating the drama, claiming it was a 'a bit of a turn off'. Elsewhere, the girls were tasked with picking boys to kiss in the football game. Whitney, Ell and Charlotte all lined up to snog Zach, which Mitchel reckoned was their way of getting even with Molly. As if they wasn't enough, new bombshell Scott van-der-Sluis – a 22-year-old footballer from Wales – entered the villa.
In a shock recoupling, Sammy snubbed Leah in favour of Jess, saying: "I'd like to couple up with this girl because since we met we've got this weird, naughty click between us. We've got each other laughing and in stitches." Sammy went on to leave Leah in tears by calling her "a little test". Wiping away tears, Leah told Molly that, "I don't want someone to just use me like a test, that's just rubbish." Fair play. George, Andre and Charlotte have all been dumped from the villa.
On Monday's episode, the Islanders were faced yet more drama when they played the 'Situationships' game. Question included 'Which couple has the least sexual chemistry?' and 'Who is the biggest game-player?'. Wow. Meanwhile, the simmering feud between Sammy and Mitchel continues, with Mitchel laying it on Jess and admitting that he 'likes' her. Elsewhere, the bookies favourite couple Tyrique and Ella took a steamy trip to The Hideaway when Ella broke out the handcuffs. Saucy.
Jess broke down in tears after losing bad boy Sammy, who decided that Mal Nicol was 'a bit of me'. Meanwhile, Molly made the most of her blossoming romance with Zach on an official 'first date'. Earlier, Zach has confessed to cheating on a previous partner, which did not impress Molly, although she later claimed that the confession made them "stronger". Sure. Mehdi, who has been repeated called out for his lack of sexual chemistry with Whitney, finally cracked and admitted he wanted to get to know Leah. Naturally that went down like a cold cup of sick with Whitney fans.
Tonight, the Love Island producers are set to shake things up with the return of season two contestant Kady McDermott, who reckons she will stir the pot. Fingers crossed. Love Island has racked up 200m streams this year already, but it's not been vintage stuff.. yet.
Things were shaken up on Friday night when fan favourite Molly was brutally dumped from Love Island in a shock move. Former contestant Kady McDermott returned to the villa and was given the pick of the boys. Obviously she chose hunky basketball player Zach, which left Molly single, and prompted a text that read something like, 'you are the weakest link, goodbye'. But is it really the end for Molly? Fans are convinced that Molly will be back in Casa Amour, to test Zach's resolve.
Last night, Zachariah Noble decided he needed to grab a "cheeky kiss" from new love interest Kady McDermott. But as he leaned in Kady wasn't having any of it, and swiftly pied the basketball pro.
"Let's wait," she said. "I don't know what it is but I feel like I have only been here three days, and for me to want to kiss someone, it's not a big deal, but I have to know it's 100 percent."
Oh dear. Zach clearly wasn't happy and hit back later in the episode, branding Kady an "older woman" (she's 27, he's 25). It seems like someone's ego got bent out of shape!
In the final moments of last night's episode, the viewers were asked to pick their least favourite boy and girl. So, it seems like a double dumping is on the way tonight... bon appetite.
In Tuesday night's episode, the Islanders donned blindfolds for the return of the snogging challenge. The girls kiss the boys first, with the top snogger rated out of 10. Whitney, who was on the rocks with Medhi at the time, was not impressed with some of the efforts, calling out Mitch and Scott as bad kissers. Some viewers were even convinced that Scott did a bad job on purpose in order to protect his blossoming romance with Catherine. Sneaky.
The drama continued later in the evening when a double dumping got underway. After a public vote, the least favourite Islanders – Mehdi Edno and Mal Nicol – were chucked out of the villa. Who will be next?
Tonight, the villa explodes when Scott demands to know who has been talking about him behind his back. We're also building up to opening of Casa Amour, which is set to crank up the tension to new heights. Amber Wise, the 19-year-old daughter of Chelsea and England footballer Dennis Wise, is expected to make her mark on season 10 of Love Island. Other Casa Amour contestants are said to include ripped personal trainer Benjamin Noel and Scottish footballer Ouzy See, 28, from Edinburgh.
So, the doors of Casa Amor are officially open and the temptation (and muggy behaviour) has begun! The shock news is that Molly Marsh has strutted back into the show, this time as a Casa Amor contestant. After an awkward hug, Molly tells a stunned Zach that "we need to talk". Having agreed to "wait" for her beau, Molly tells Zach she's confused: "I just wonder if you've still been thinking of me? Or am I not in your mind anymore?" Uh-oh. Things are about to get very messy.
It's all going off in Casa right now. Tyrique has shocked absolutely nobody by snogging Amber Wise, while Ouzy has been having some flirty chats with Ella. It looked like Love Island OG Catherine's relationship with Scott was rock-solid going in Casa... but apparently that's not the case. She was seen snogging Elom Ahlijah-Wilson last night. Oops. But Montel, who is coupled up with Leah, seems to be giving Casa Amor's Tink Reading the cold shoulder.
So after initially giving Zach the brush off, the 21-year-old theatre performer and social media influencer cracked. The pair finally locked lips in Casa Amor, which left many fans outraged at ITV2 for 'staging' the reunion. Zach and Molly for the win? Not if the fans have anything to do with it. Elsewhere, Catherine and Elom's budding relationship continues to progress. You can officially stick a fork in Scott – he's done.
Last night's drama didn't disappoint. A series of brutal dumpings following the antics in Casa Amor left the Islanders reeling. Ella returned to the villa with Casa newbie Ouzy, leaving Tyrique, who shockingly opted to remain loyal, raging. Tempers flared and Tyrique told Ella "were done now", in front of a shocked Maya Jama. Meanwhile, Amber Wise played a blinder and got herself picked by Sammy Root, thus securing her place in the villa.
In yet another stormy episode of Love Island UK, Ella realised she'd made a massive error dumping ladies man Tyrique for Ouzy in Casa Amor. She was soon begging Tyrique to take her back, but the Londoner was having none of it and stormed off to pour his heart out to Kady McDermott. Meanwhile, Catherine shouted at Scott, which left yet another boy in pieces.
It's official: The Love Island 2023 final date has been confirmed for Monday, July 31 2023 at 9pm BST / 4pm ET / 1pm PT. Host Maya Jama will present the grand finale live from the villa in Mallorca. Whitney and Lochan are the bookmakers' favourites to share the £50K first prize.
Love Island UK season 10 continues tonight on ITV2 / ITVX at 9pm BST.
---
Everything you need to know about Winter Love Island 2023
Meet the Islanders: Love Island 2023 line-up
André Furtado – 21, businessman from Birmingham
Catherine Agbaje – 22, commercial real estate agent from Dublin
Ella Thomas – 23, model from Glasgow
George Fensom – 24, business development executive from Bedford
Jess Harding – 22, beautician from West London
Mehdi Edno – 26, communications manager from Bordeaux
Mitchel Taylor – 26, gas engineer from Sheffield
Molly Marsh – 21, theatre performer and social media influencer from Doncaster
Ruchee Gurung – 24, beautician from Sutton
Tyrique Hyde – 24, semi-professional footballer from Essex
Zachariah Noble – 25, personal trainer from Lewisham
Whitney Adebayo – 25, high-class wig purveyor from Camden Town
Sammy Root – 22, project manager from Kent
Scott van-der-Sluis – 22, footballer from Wales
Mal Nicol – 25, picture researcher from Edinburgh
Montel McKenzie – 25, account manager from East London
Kady McDermott – 27, former Love Island contestant from Hertfordshire
Tink Reading – 26, project manager from Birmingham
Gabby Jeffrey – 24, creative assistant from Tyneside
Danielle Mazhindu – 25, recruitment assistant from Liverpool
Amber Wise – 19, student from Bucks
Abi Moores – 25, flight attendant from Hampshire
Benjamin Noel – 26, fitness business owner from London
Lochan Nowacki – 25, account manager from Windsor
Elom Ahlijah-Wilson – 22, masseuse and fitness trainer from London
Zachary Ashford – 27, senior sales executive from Manchester
Ouzy See – 28, footballer and model from Edinburgh
Kodie Murphy – 20, social media marketer from Birmingham
Who is hosting Summer Love Island 2023?
After taking over as Love Island presenter in 2020, Laura Whitmore stepped down from her villa duties at the end of season 8 last summer.
While her husband, Iain Stirling, will continue to put his dulcet tones to use for those cracking voiceovers, TV and radio presenter Maya Jama will once again be taking the reins and grabbing love by the horns after her debut season earlier this year.
Where is Summer Love Island 2023 being filmed?
Love Island UK returns to the familiar surroundings of Sant Llorenç des Cardassar, on the island of Mallorca, for season 10.
Average June temperatures on the Balearic Island average 72.9 °F / 22.7 °C, but the mercury regularly approaches the 86 °F / 30 °C mark.
It's a short hop to Menorca and Ibiza, which lie on either side of Mallorca.
Where can I get the latest Love Island news?
Our first port-of-call for Love Island news is the official Love Island Twitter page.
For a true deep-dive into islander life, you should also tune into Love Island: Aftersun every Sunday at 10pm BST straight after the latest action from the villa.
What time can I watch the Love Island first look?
Made available every Monday to Friday and Sunday afternoon, the Love Island first look is shared on Love Island Twitter and Instagram page. This usually drops around 2-3pm BST and gives an exclusive look and the drama going on in the villa in that night's episode.
Do Love Islanders get paid?
Yes. Contestants on Love Island UK are estimated to earn around £1000 a month – barely enough to keep them in fake tan and provocative swimwear.
What safe-guarding has been put in place for Love Island?
Both the mental wellbeing of contestants and the way the show tackles inclusivity have come under fire over the last few years. This follows the loss of former contestants Sophie Gradon in 2018 and Mike Thalassitis in 2019, and former host Caroline Flack in 2020, all three to suicide.
The first duty of care protocols were shared in 2019 ahead of season 5, with 2022 seeing Love Island producers release a full set of protocols, including the new addition of inclusion training to tackle "inclusive language around disability, sexuality, race and ethnicity, behaviours and microaggressions".
In its continued efforts to better safeguard contestants, ITV announced a key new rule change earlier this year. Contestants are now asked to pause their social media accounts ahead of entering the villa. This follows previous seasons where friends and family would take the reins of their accounts.
Following last summer's series, where Ofcom were inundated with complaints of controlling and misogynistic behavior particularly from the men in the villa, this year ITV announced: "Islanders will also receive guidance and training around mutually respectful behaviour in relationships [...] to help them identify negative behaviours in relationships and understand the behaviour patterns associated with controlling and coercive behaviour."
The cast will also view a video including interviews with former islanders talking about their experiences following villa life. in an endeavour to better prepare them for the transition.
Outlined on ITV's website, protocols are broken down to pre-filming, during the series, and aftercare.

Sign up to receive daily breaking news, reviews, opinion, analysis, deals and more from the world of tech.
Aatif is a freelance copywriter and journalist based in the UK. He's written about technology, science and politics for publications including Gizmodo, The Independent, Trusted Reviews and Newsweek, but focuses on streaming at Future, an arrangement that combines two of his greatest passions: sport and penny-pinching.