Five ways Alexa's Map View will help you manage your smart home devices more efficiently
5 ways Map View will help you manage your smart devices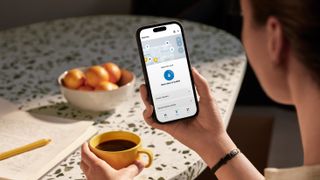 (Image credit: Amazon)
Amazon is rolling out Alexa's Map View to a select number of users today (November 14), which means its launch to the general public won't be far behind – so now is a good time to get to know this new and game-changing feature on the Alexa app, and learn how it will improve the way we manage the best smart home devices.
If you're not caught up with the latest Alexa updates, Map View is one of the biggest upgrades Amazon is adding to the Alexa app. It's a visual representation of your home's (or office's) floor plan and the devices that live in it, in interactive map form. And while the initial setup takes time – you'll need to use your phone's LiDAR camera, and walk around your entire home to create the map and detect all your smart home devices – it'll make your life much easier, especially if you have more than five devices in your space.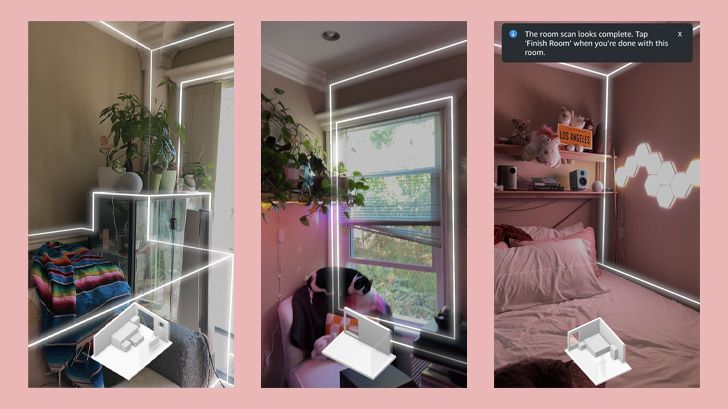 Its earliest iteration will have some limitations. It'll only be available on iPhones that use LiDAR technology, for example, so those with Android phones or iPhones older than the iPhone 12 will be excluded. At the moment, it won't be available on Echo Show displays, even those with hub functionality – at least to start with, it'll only be available to the Echo Hub, as far as Amazon devices are concerned. Also, Amazon currently has no plans to roll out live reporting of moving smart home devices like a smart robot vacuum during a cleaning session. And sharable maps are not currently available, and it's only accessible to those users who are logged in to the account holder's credentials.
Still, Map View already comes with plenty of great features that further simplify your smart home life – whether you've only just invested in the best smart lights or one of the best smart speakers, or you're already knee-deep in smart home devices. I recently had a chat with Charlie French, Director of Smart Home at Amazon, about this brand-new feature, and he shared with me some of the promising ways it will help you manage your devices better and more efficiently.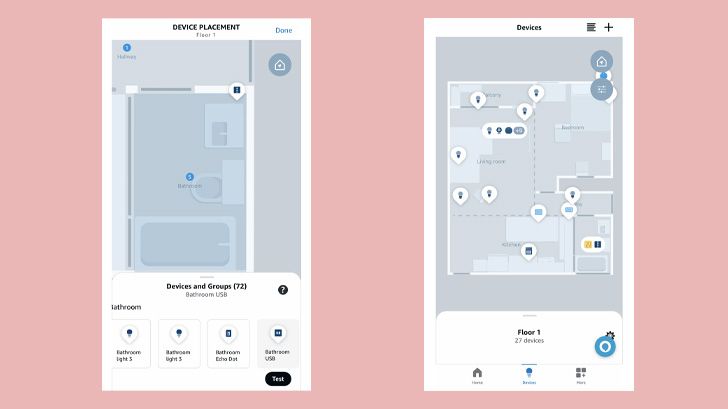 1. Map View gives you fast access to all your devices without endless scrolling
Map View not only gives you a visual representation of your home and all the devices in it. It will actually give you a floor-by-floor view of all your devices, and will pinpoint the exact location of every single Alexa-connected smart device in your home, which is already a convenience on its own.
More importantly, however, it'll let you interact with those devices, allowing you to do things like turn them on and off, change their settings, and more, all in a single page.
That means no more tiresome scrolling through a seemingly endless list of devices, and no more trying to remember the correct name of the device you're trying to control, saving you not just time but also effort. It'll also save you a whole lot of frustration, especially if you're managing more than 20 devices and have many old ones that are no longer in operation.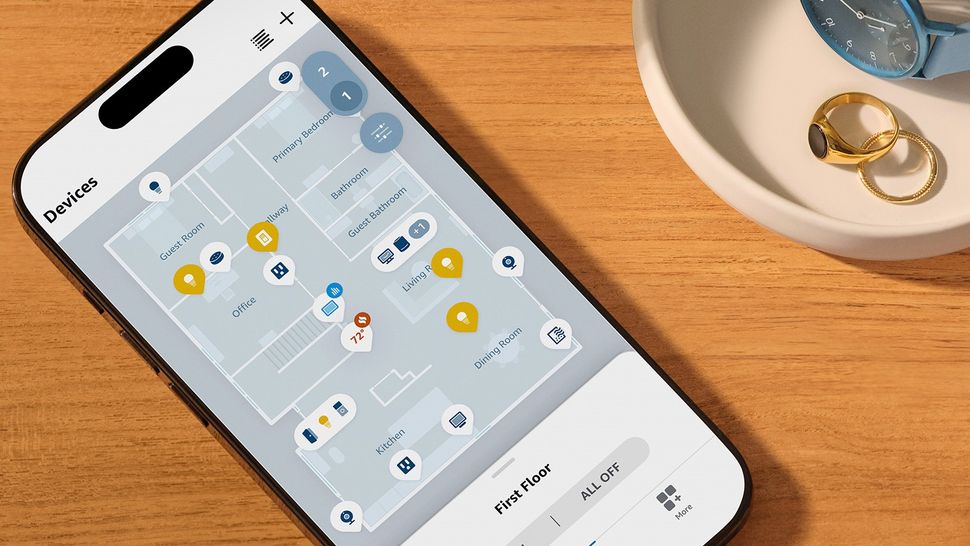 2. Map View offers visual indicators of your devices' current status and activities
This feature will also show you a quick overview of each smart device. According to French, Amazon really tried to "make every (device) icon as informative as possible because what we've learned from our internal beta customers and our research is that, that at-a-glance view where you see exactly what's going on in the house is incredibly important."
The map will, therefore, will either have little badges next to the device icons or have tiny legends on the icons themselves, to tell you exactly what those devices are doing. So, if it's a smart light, it'll show you whether it's on or off. If it's one of the best smart thermostats, it'll display what the current temperature is and whether it's heating or cooling. If it's one of the best smart locks, you'd be able to tell if it's locked or unlocked. If it's one of the best Amazon Echo speakers it'll show you whether it's currently playing something.
3. Map View tells you which devices are offline or having issues
In addition, French says the map will show you whether or not a device is unresponsive, offline, or is having issues.
One of my biggest gripes about the Alexa app is that it doesn't have a running list of devices that are malfunctioning. Right now, the only way in-app to find out whether or not a device is properly connected and working is to tap it and go to its individual device view. Doing that for every device in your home can be tedious and time-consuming, especially if you've got a long list of devices. It also means that spring cleaning your smart home ecosystem and removing devices that are no longer in use can be a nightmare.
Map View makes all that easy by showing you which devices are having issues or are no longer connected. French says you'll see a little exclamation mark next to a device, which should alert you of any problems.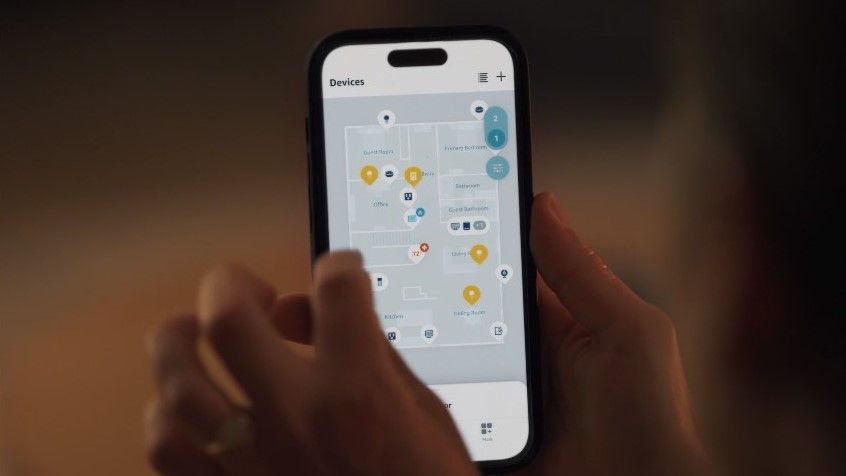 4. Map View lets you drag and drop devices when changing placement
Whether you're changing the placement of an already-connected smart home device or want to add a new one, Map View makes it easy to maintain an accurate and chaos-free map with its drag-and-drop interface. "If you've added a new device," says French, "you can click Settings on Map View, and it'll tell you 'You have one new unplaced device.' You tap on that, you can move that device on the map."
What's more, when you move a device from one room to another, Map View will also automatically change the group that that device belongs to, if the new room it's been moved to is in a different group.
5. Map View lets you control grouped devices all at once
And, finally, since we're on the subject, Map View also has Group control functionality – meaning that just like in the current tile version of Groups, it'll let you turn devices belonging to the same group on and off all at once. I've always found this functionality incredibly useful, especially when I'm ready for bed, rushing out the door, or coming home late at night. And I'm glad Amazon remembered to add it to Map View as well.
Final thoughts
Amazon may not have an official date for Map View's public release yet, but this major update to the Alexa app is already proving to be an important upgrade that will change and improve the way we manage and interact with our smart home devices, even in its earliest version.
We'll be testing the feature soon ourselves, so that we can give you an honest and comprehensive review to help you decide whether or not it's worth utilizing, but from the looks of it, it's already a massive turning point for the Alexa app and its users.
You also might like
Sign up for Black Friday email alerts!
Get the hottest deals available in your inbox plus news, reviews, opinion, analysis and more from the TechRadar team.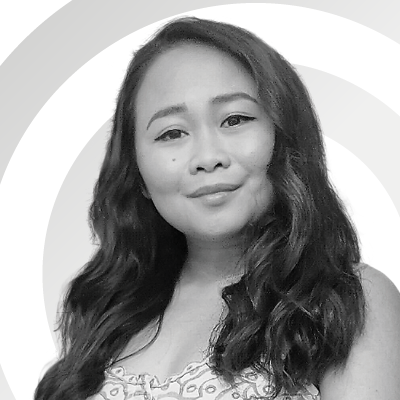 Computing Reviews and Buying Guides Editor
Michelle Rae Uy is the Computing Reviews and Buying Guides Editor here at TechRadar. She's a Los Angeles-based tech, travel and lifestyle writer covering a wide range of topics, from computing to the latest in green commutes to the best hiking trails. She's an ambivert who enjoys communing with nature and traveling for months at a time just as much as watching movies and playing sim games at home. That also means that she has a lot more avenues to explore in terms of understanding how tech can improve the different aspects of our lives.