My Alexa app is a hot mess and Map View might just be its saving grace
Unpopular opinion – Alexa's new Map View is potentially its best feature yet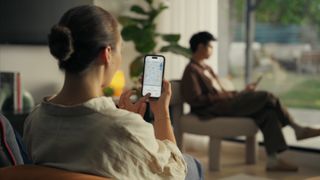 (Image credit: Amazon)
Smart home technology as we know it now may be one of the most transformative innovations of the past decade or so. But let's face it: in some ways, a smart home can also add complexities to our lives that we didn't have to deal with before.
Case in point, the Alexa app – which for most of us, I'm pretty confident to say, is a jumbled mess of devices some of which are no longer there and quite a few of which are merely dupes. As Amazon admits in its recent Alexa's new era press release, "managing devices through long lists can get frustrating." The more devices we add to our smart home ecosystem, the worse it gets. And it doesn't matter whether you've got the best smart home devices or cheap knockoffs.
Enter Map View, a digital map of your home's (or office's) floor plan and the devices that live in it. Launched at Amazon's big device event yesterday, this new feature enables you to go into the Alexa app to create a "digital representation" of your smart home, including all the rooms and the smart home devices that live in them.
And while I haven't had a chance to preview Map View – Amazon only revealed that it will be available "later this year in the Alexa app for iPhone 12 Pro and Pro Max, 13 Pro and Pro Max, 14 Pro and Pro Max, 15 Pro and Pro Max, and 4th, 5th, and 6th generation iPad Pro customers in the U.S" and to the Amazon Echo Hub next year – it sounds like it has the potential to be Amazon Alexa's best feature yet.
An underrated Alexa app feature
Now hear me out…
With Amazon leveraging a new large language model and real-world context, Alexa's engagement with its users is going to be better than ever. Touting a whole slew of new capabilities, the smart assistant is going to be more conversational not just in terms of the tone but also actual interactions and personality. It's also going to be faster, more personalized, and safer.
The latest LLM will also let you create routines using your voice and be better at making inferences. On top of that, new features announced at the same event like Eye Gaze, Call Translation, Alexa Emergency Assist, and Explore with Alexa will change (and even save) lives.
But none of those will matter if your whole smart home ecosystem is far from organized, if your devices aren't named properly, assigned to the wrong group, or aren't properly connected – remember, just because you've done the setup process successfully, it doesn't mean that your device won't ever disconnect or have issues connecting. And again, the more smart home devices you have, the harder it is to get things under control.
Fixing the root of the problem
Designed to make our lives easier, a smart home takes many of the most mundane parts of our existence off our hands so that we can focus more on things that matter. And in today's world where there seems to be more things to do and less time to do them (or are we just spending too many hours scrolling through TikTok) smart home assistance is a massive game-changer.
I am woman enough to admit that while my life is a dream, my smart home life is a bit of a hot mess. Half the time, I don't remember what each of my smart lights is called – prompts like "Alexa, turn on what's it called… the thingy in my bedroom" often led to shouting matches with a virtual assistant. Alexa still has a list of morning routines it executes on devices that are no longer there. And the list of devices in my Alexa app is as long as The Grateful Dead's catalog except less enjoyable and more hair-pulling.
And I know I'm not the only one with this dilemma.
Map View can potentially make things a lot easier. Thanks to this visual representation of our smart home finding an offending device, getting rid of dupes, figuring out groups and routines, and more may not be the migraine-inducing chore that they are now.
Fixing it at the very core from the users' point of view, might make Alexa deliver a much more seamless experience from the ground up.
You might also like
Sign up for Black Friday email alerts!
Get the hottest deals available in your inbox plus news, reviews, opinion, analysis and more from the TechRadar team.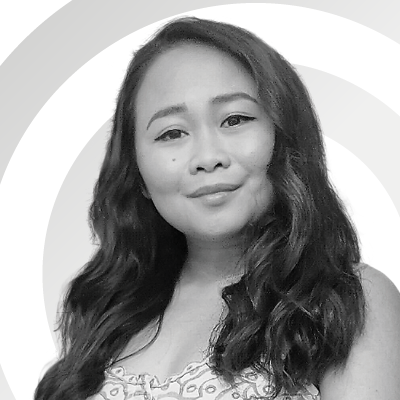 Computing Reviews and Buying Guides Editor
Michelle Rae Uy is the Computing Reviews and Buying Guides Editor here at TechRadar. She's a Los Angeles-based tech, travel and lifestyle writer covering a wide range of topics, from computing to the latest in green commutes to the best hiking trails. She's an ambivert who enjoys communing with nature and traveling for months at a time just as much as watching movies and playing sim games at home. That also means that she has a lot more avenues to explore in terms of understanding how tech can improve the different aspects of our lives.