The Lola Cool mattress is a hybrid model that combines pocket springs and buoyant foams. It's best suited to light or average weight back or stomach sleepers – the springy foams can cause pressure to build up in the sleeper's shoulder in a side-lying position, and heavier back/stomach sleepers should look for something firmer. This mattress scored pretty well in all of our performance tests, but in a price bracket with plenty of competition, other brands offer more for less. The five-year warranty, in particular, is disappointing.
Pros
+

Decent temperature regulation

+

Springy foams easy to move on

+

Helpful handles & removable cover

+

Free delivery to room of choice

+

Made in the UK
Cons
-

Lacks contouring for side sleepers

-

Unusually short warranty
Why you can trust TechRadar We spend hours testing every product or service we review, so you can be sure you're buying the best. Find out more about how we test.
Lola Cool mattress review: Two-minute review
The Lola Cool Hybrid is an upper mid-range hybrid mattress from an emerging UK sleep brand. For this review, I slept on a double for four weeks, as well as canvassing the opinions of others of different weights and sleep styles, and running several objective tests to assess different aspects of this mattress' performance. The aim was to see how it compares to other models on the market, and if it's worthy of a spot in our best mattress guide.
This 23cm tall hybrid is made up of layers of buoyant foams and pocket springs. It's made in the UK and features some useful design features, such as a removable, machine-washable cover and side handles for easy maneuvering.
I judged the Lola Cool Hybrid to be to be a 7.5 out of 10 on the firmness scale (firmer than Lola's own assessment of 6.5). The overall feel is springy, with a little bounce from the coils. Don't expect sink-in, contouring memory foam – this is responsive foam that returns to shape immediately once pressure is removed. It's not my favorite feel, but that's not to say it won't suit you.
This mattress is best suited to back or stomach sleepers of a medium or light body weight. Those positions will benefit from the medium-firm feel and the gentle cushioning of the upper foam layers. Heavier weight people will find their hips might drop too low into the mattress when lying on their stomach or back. Side sleepers will likely find this mattress doesn't offer enough pressure relief, especially around their lower shoulder (an exception might be heavier weight side sleepers).
Mattress foams can have a habit of clinging on to body heat, but I didn't have that issue with the Lola Cool. It warmed to a neutral temperature, but I never once felt it was contributing to me feeling overly warm during my review period. This mattress also offers good edge support and decent motion isolation – the latter being important to light sleepers, or couples on different sleep schedules.
Price-wise, the Lola Cool Hybrid sits in the upper mid-range bracket. There's a lot of strong competition in that price range, and I although I didn't have any real issues with this model's performance, there also wasn't really anything that helped it stand out in particular amongst its peers.
Lola isn't a particularly well established or known mattress brand, but it certainly looks promising. I was pleased to see it seems to have some strong sustainability initiatives – it'll plant a tree for every product sold, and the whole mattress is recyclable at the end of its life, for instance. However, the very short warranty period (five years, when the minimum is usually 10) might be enough to put some people off.
Swipe to scroll horizontally
| Section | Notes | Score |
| --- | --- | --- |
| Comfort | Buoyant foams rather than a sink-in feel. Responsive, uniform surface and medium-firm feel. | N/A |
| Value | Upper mid-range. Not the best value – some great alternatives for less. | 3/5 |
| Design | Hybrid with foams and coils. Removable cover, handles for moving. | 4/5 |
| Temperature | Warms to neutral temperature but no issues with overheating. | 4/5 |
| Motion isolation | Some slight motion transfer, but fine for most people. | 3.5/5 |
| Edge support | Good - fine to sit or lie near the edges of the mattress. | 4/5 |
| Customer service | Free two-person delivery, old mattress recycling. Let down by short warranty. | 4/5 |
For more detail on all these points, as well as the results of my tests, read on. Here's my in-depth Lola Hybrid Cool mattress review.
Lola Cool mattress review: Design & materials
23cm tall hybrid mattress with bouncy foams and pocket springs
Removable, washable cover and helpful side handles
Made in the UK
The Lola Cool is a hybrid mattress, which includes layers of different foams and pocket springs. It's made in the UK and is 23cm thick.
At the top, you'll find two different foams, the uppermost of which is infused with gel with the aim of helping with temperature regulation. (In reality, industry insiders will tell you that infusions like this make little to no difference to how a foam behaves in practice, but they're very widespread in the mattress world anyway.) Neither of these are memory foams, but instead have a springy, buoyant feel.
Beneath the foams is a tier of 15cm tall pocket springs. Springs can have several benefits: they can make a mattress more supportive, boost breathability by creating space for air to circulate within the mattress, and if they're individually pocketed (as they are here) they can help isolate movements too.
Underneath this is a layer of high density foam (high-density foam is the best kind of mattress foam, although there are no specific values given here). This layer is zoned so it's softer or firmer where needed to ensure the sleeper is comfortable and supported. (The diagram shows an extra layer of foam between the springs and zoned foam, but there's no mention of this within the written description.)
The upper cover is made from honeycomb-textured fabric. I'm not sure what this fabric is made from, but it doesn't feel especially appealing or high-quality to me. On a more positive note, it can be zipped off and popped in the washing machine to keep it clean and fresh. The bottom side of the cover is non-slip, to keep your mattress in place on your bed frame. A nice touch is the looped handles on the sides of the mattress. These are secure, nicely designed, and make shifting the mattress around much easier.
Overall, this mattress feels well made. The style isn't especially 'luxe', but that's not the vibe Lola is going for. Lola says all the materials in this mattress are recyclable when it comes to the end of its life – part of a few different sustainability initiatives that we'll get into further in the Delivery & trial section.
Lola Cool mattress review: Price & value for money
Never sold at full price, usually sits upper mid-range bracket
At RRP a double is £1,199, but usually discounted to £599
There are options offering similar quality for a lower price
At RRP, the Lola Cool Hybrid is a premium mattress, However, you can probably ignore that as I've been keeping an eye on the brand's site for a few months and it never seems to be sold at full price. The regular 50% off discount takes it down into the upper mid-range bracket. (This kind of perpetual discount is very common in the mattress market, although brands will often increase their discounts for the Black Friday mattress deals.)
It's currently only available to buy direct from Lola. Here's a run-through of the RRPs for each size of the Lola Cool Hybrid, and how much you can expect to actually pay:
Single size: Sold out for several months, no price available
Double size: RRP £1,299 (usually sold at £649)
King size: RRP £1,399 (usually sold at £699)
Super king size: RRP £1,499 (usually sold at £749)
The Lola Cool is perhaps a smidge overpriced compared to what I'd expect to pay for this model, but not ridiculously so. However, it's a bit difficult to recommend outright when there are a number of equally high quality alternatives for similar or sometimes less money. For example, the top three options in the TechRadar best hybrid mattress guide are all cheaper – the Otty Original (around £580 for a double), the Nectar Essential Hybrid (around £480 for a double), and the DreamCloud Premium Hybrid (around £580 for a double).
Do note that as a rule, anything with springs tends to be slightly more expensive – TechRadar's best cheap mattress picks are mostly all-foam models.
Lola Cool mattress review: Comfort & support
Lola rates this mattress a 6.5/10 on firmness, but I think it's a 7.5
Springy sleep surface with a bit of bounce – no memory foam contouring
Lacks pressure relief in a side sleeper position
The main word I would use to describe the sleep feel of the Lola Cool Hybrid is 'springy'. The upper layers of foam are thick enough that you can't feel the pocket coils beneath, although these do add a touch of bounce. Note, there's no memory foam here, so don't expect that slow-moving, 'quicksand' feel. When you remove pressure from the surface of the Lola Cool Hybrid, it springs back into shape immediately (which makes it easy to change position on). I couldn't feel the zoning of the lower foam layer, but that's not unusual.
When I placed at 10kg weight in the centre of the mattress, it sank in 2.6 inches. Lola says it's a 6.5 out of 10 on the firmness scale, but my testing panel all agreed it was firmer than that – I'd rate it more like an 7.5 out of 10. I also found that this mattress felt really quite firm when it was first delivered, but after a week or so it had softened up a bit.
My testing panel agreed that the Lola Cool Hybrid was most comfortable for back or stomach sleeping, and less so for side sleeping. When lying on my stomach or back, I found the mattress distributed my weight evenly, offering a nice balance of cushioning and support. However, if I lay on my side, after a while, pressure would start to build up in my lower shoulder. The lighter in weight you are, the more of an issue this is likely to be – my petite friend found this mattress pretty uncomfortable for side sleeping.
The main issue, I think, is more to do with the buoyancy of the foams rather than overall softness or firmness of this mattress. I'd probably suggest looking for a contouring memory foam if you habitually sleep on your side, as this will offer better pressure relief.
Heavier weight sleepers should also approach with caution. I'm 5'8 and on the heavier side of average, and my hips felt like they were on the cusp of sinking slightly too low into this mattress when lying on my back. I'd probably err of the side of caution and opt for something a little firmer – and I'd certainly recommend that if you're larger or heavier.
Lola Cool mattress review: Performance
Neutral temperature – doesn't cling on to body heat
Good edge support – fine to sit or lie near the edge
Some slight motion transfer but nothing terrible
As well as assessing the overall comfort and pressure relief of this mattress, for this review I focused on three key areas of performance: temperature regulation (how hot or cool the mattress sleeps), motion isolation (how well it absorbs movements on the surface) and edge support (how sturdy the perimeter is). Read on for my findings...
Temperature regulation
Some foams – and especially cheap foams or those with a real sink-in feel, will cling on to body heat and reflect it back to you, leading to disturbed sleep. I didn't have that issue with the Lola Cool. Because this mattress literally has 'cool' in its name, I had high hopes for its temperature regulation features. The foam is infused with gel and described as 'open-cell', but in reality those things are mostly a marketing ploy. The only way to know for sure if a mattress sleeps cool is to actually sleep on it (or read a review like this one).
I am pleased to report that I had no issues with this mattress' cooling powers. Most of the testing took place during a grey UK summer with a few muggy nights, and although the Lola mattress warmed to neutral temperature, I didn't feel it was contributed to me feeling hotter than I already was.
Temperature regulation score: 4/5
Motion isolation
Motion isolation refers to how well a mattress absorbs movements – so if you have one person shifting around on one side of a mattress, their movements won't reverberate across the surface and disturb the person sleeping on the other side. Motion transfer won't be an issue for everyone, but it is a metric worth paying attention to if you share a bed with someone on a different sleep schedule to you, for instance. If you're a restless sleeper, a mattress with high levels of motion isolation can also help you get a more restful night's sleep.
To measure how well the Lola Cool isolates movements, I placed a wine glass in the centre of the mattress and dropped a 10kg weight at various distances away. The glass fell over at 4 inches, wobbled at 10 and didn't move at all at 25 inches away.
I also had someone else come and lie on the mattress with me, get in and out of bed and change position. We both agreed there was a little motion transfer across the surface, but not to a huge degree. For most people, it would be fine, but particularly light sleepers might want to look for something with more pronounced motion isolation.
Motion isolation score: 3.5 out of 5
Edge support
Some mattresses are supportive in the centre, but slope off when you get near the perimeter. To test the Lola Cool's edge support, I placed my 10kg weight near the edge of this mattress – it sank in 2.5 inches, which is slightly less than the sinkage in the centre. That's a good result.
In my real-world tests, I found I could confidently sit on the edge of the Lola Cool, and felt similarly well supported when lying near the edge.
The levels of edge support on this mattress should be absolutely fine for most people. However, if you need something very sturdy – for example if you have mobility issues and need to be able to press up on the edge of the mattress to get up in the morning – you might be better off with a mattress with either a firmer overall feel or a higher proportion of springs.
Edge support score: 4 out of 5
Lola Cool Hybrid review: Customer service
Free two-person delivery to room of choice
Option to add old mattress removal for a small fee
5 year warranty is unusually short
The Lola Cool Hybrid is a mattress in a box, which means before it's shipped out, it's compressed, rolled and popped into a cardboard box. This means it's easier to maneuver into place, and will fit through cramped stairwells or around tight corners. However, boxed mattresses will still be heavy, which is why it's particularly helpful that Lola includes two-person delivery to your room of choice for free. Many bed brands offer free delivery, but often it'll just be to your front door, which means most people will need to rope in a helper to get it to their bedroom.
You can also pay an extra £20 to have your old mattress removed. On the Lola website, it says it'll break down the mattress and recycle it in line with government guidelines, which is reassuring (most brands don't detail what happens with old mattresses, and I suspect most end up in landfill, which isn't ideal).
Image 1 of 4
Mattress foam isn't very environmentally friendly, but I'm pleased to see Lola making an effort towards sustainability. Delivery is carbon-neutral, it says it'll plant a tree for every product sold, and the whole thing is (theoretically) recyclable at the end of its life too. Lola also promises that any waste foam from production will be recycled into new types of foam.
As is usual for online bed brands, customers are given a trial period to test out the mattress and make sure it suits them. Lola's is 100 nights, which is about the shortest trial I've seen from a major brand, but still a good amount of time to get a feel for the mattress.
The warranty situation is less good. The warranty info is well hidden on the Lola website, but on reaching out to a customer service rep, the brand confirmed the model comes with a five-year guarantee. That's the shortest I've seen – most brands give a minimum of 10 years, and many offer longer. What's more, that's less time than I'd expect a mattress to last for. The brand's website states that the mattress is stress-tested to mimic 10 years of use, so that's something.
Customer service score: 4 out of 5
Lola Cool mattress review: Specs
Swipe to scroll horizontally
| | |
| --- | --- |
| Height | 23cm |
| Foam | Other foams |
| Springs | Pocket springs |
| Cover | Removable and machine-washable |
| Handles | Yes |
| Firmness | Officially 6.5/10 (we rate 7.5) |
| Trial period | 100 nights |
| Warranty | 5 years |
| Price bracket | Upper-mid range |
| Double price | RRP £1,299 (usually sold at £649) |
| Sizes | Single (sold out), double, king, super king |
| Delivery | Free delivery to bedroom |
| Returns | Free |
Lola Cool Hybrid mattress review: Other reviews
A suspiciously perfect 5* average based on 90 reviews (Oct 2023)
Delivery service singled out as being excellent
At time of writing, the Lola Cool hadn't been available for very long, so there were a limited number of reviews to consult. As of October 2023, it had a perfect 5 star score over 90 reviews. I'd consider that a suspiciously perfect result.
In terms of specifics, a number of people were really impressed with the delivery service. There's also plenty of general praise for how how comfortable this mattress is, with customers saying it had improved their sleep. A few commentors found it had helped with their back pain (here's more on how firm a mattress should be for back pain). I'll update this section when more reviews are available.
Should you buy the Lola Cool Hybrid mattress?
Buy it if...
✅ You're a light-to-average weight back or stomach sleeper: I found the medium-firm foams were most comfortable for back or stomach sleeping. In these positions, there's a nice amount of cushioning, and light or average weight people should feel well supported.
✅ You're a heavy weight side sleeper: Generally, the heavier you are, the firmer the mattress you should opt for. Heavier side sleepers might find these buoyant foams offer a good amount of cushioning without letting the side down when it comes to support.
✅ You care about the environment: Lola has a number of initiatives that aim to lessen the brand's impact on the planet. Delivery is carbon-neutral, the mattress is fully recyclable at the end of its life, and Lola plants trees for every purchase, too.
Don't buy it if...
❌ You're a light-to-average weight side sleeper: I found that the bouncy foams and medium-firm feel caused pressure to build up in my lower shoulder when lying on my side. The lightweight tester on my panel had even more issues with this.
❌ You're a heavier back sleeper: Heavier bodies might not get the support they need in a back or stomach sleeping position, and find their hips sink too low into this mattress, putting strain on their spine.
❌ You want the reassurance of a long warranty: Lola's five-year warranty is unusually short. That, coupled with the fact that it's a less established brand, might give you pause. The trial, though okay, is shorter than what most similarly priced competitors offer, too.
Lola Hybrid mattress review: Also consider
Swipe to scroll horizontally
| Header Cell - Column 0 | Lola Cool Hybrid | Emma Original | DreamCloud Luxury Hybrid |
| --- | --- | --- | --- |
| Type | Hybrid | All-foam | Hybrid |
| Materials | Foams, pocket springs | Memory foam, other foams | Memory foam pocket springs |
| Firmness (1-10) | Officially 6.5 (we rate 7.5) | 5-6 | 6.5 |
| Height | 23cm | 25cm | 29cm |
| Trial | 100 nights | 200 nights | 365 nights |
| Warranty | 5 years | 10 years | Forever |
| Price bracket | Upper mid-range | Lower mid-range | Mid-range |
| Double price | RRP £1,299 (usually sold at £649) | RRP £474 (often sold at £379) | RRP £1,649 (usually sold at £577) |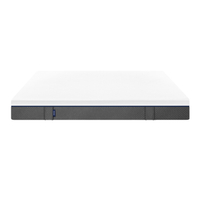 Emma Original Mattress
The Emma Original is a great-value all-foam mattress. While the Lola is buoyant, this mattress has that classic sink-in, contouring feel. That makes it dreamily comfortable for side sleepers, although it lacks support for heavier bodies and back/stomach sleepers. It's cheaper than the Lola and the trial and warranty are longer, but beware, in our Emma Original mattress review we found it could sleep warm.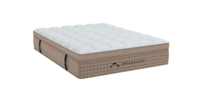 How I tested the Lola Cool Hybrid mattress
I slept exclusively on this mattress for a month, and asked a couple of other people, with different builds and sleep preferences, to come and lie / sleep on it too, and share their opinions. The testing took place during August in the UK, where the weather was generally pretty cool, with a few muggy nights. I also ran a series of tests using weights and other equipment to give an objective view of performance aspects like pressure relief, edge support, and motion transfer.
First reviewed: September 2023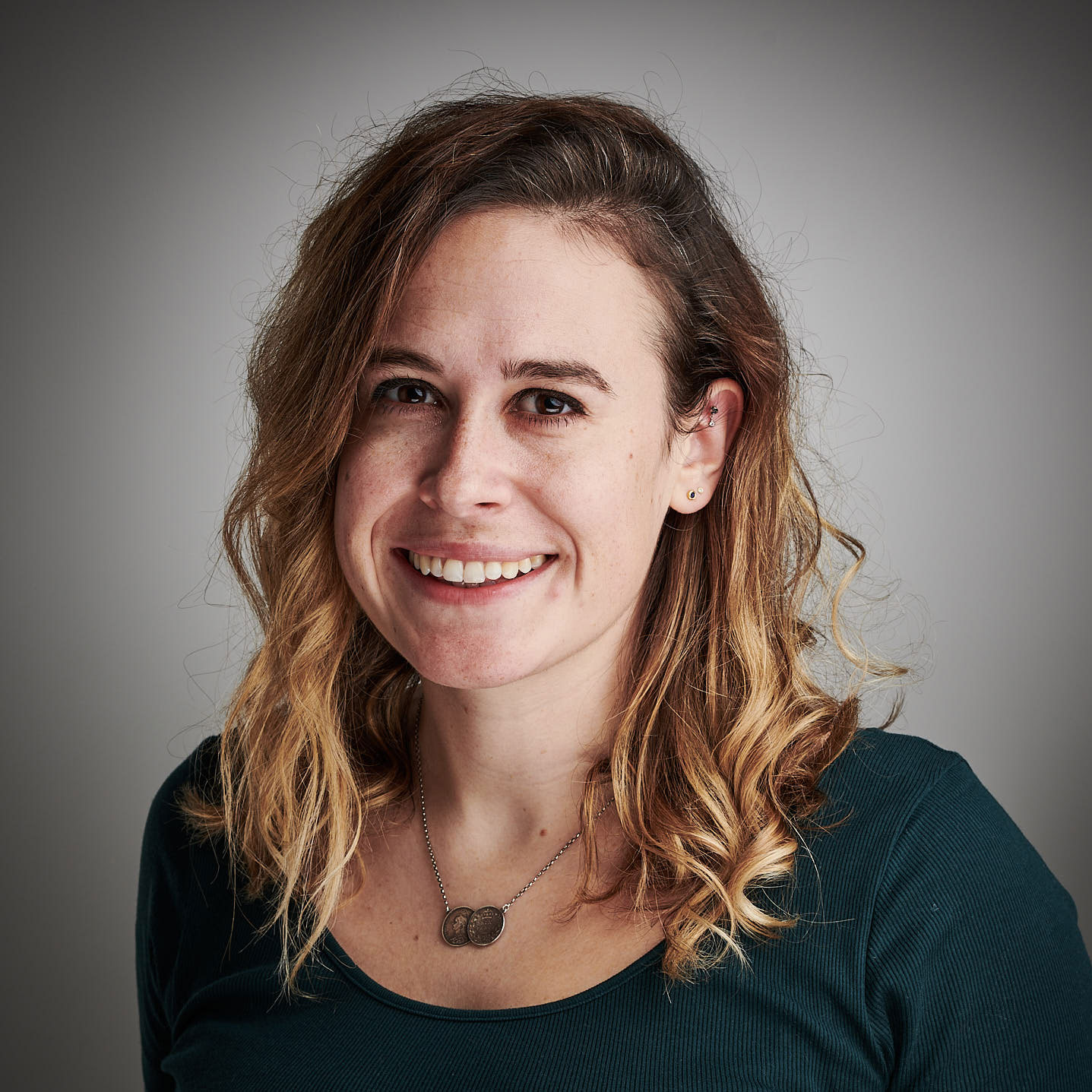 Sleep Editor, Certified Sleep Science Coach
Sleep expert and and Certified Sleep Science Coach Ruth is your go-to person for all things snooze-related on TechRadar, from advice on what mattress will suit you best, to tips on how to improve your sleep habits. She has tested more mattresses than her small flat can handle and will talk at length about them to anyone who shows even a passing interest, and has had to implement a one-in-one-out pillow policy for fear of getting smothered by them in the night. As well as following all the industry trends and advancements in the mattress and bedding world, she regularly speaks to other sleep experts to delve into the science behind a great night's sleep, and offer you advice to help you get there. Prior to joining the Tom's Guide team, she was T3's Wellness Editor.