I just doubled my cloud storage and I know it won't be the last time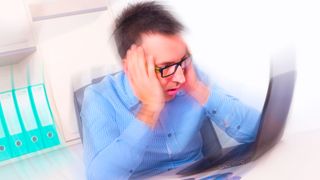 (Image credit: Shutterstock)
There is no better branding than 'cloud storage.' It makes you think of something lighter than air, floating above you, and as inexpensive as the air we breathe. Naturally, cloud storage services are nothing of the kind, as I'm reminded almost yearly as I pay more and more across too many of the best cloud storage platforms in an effort to support my and my family's growing data storage needs.
I've written before about the sorry state of these platforms, and how whatever they offer for free – and virtually all of them have a free tier – is woefully inadequate to support even the most miserly storage needs.
Still, the knowledge that the system is broken, and that you get what you pay for, does nothing to lessen the blow of paying even more just to ensure that you don't lose your photos, videos, phone backups, documents, and various sundry files.
The problem is amplified when you subscribe to an ecosystem of services where everything you do online flows into one big data bucket, as it now does with the Google One platform.
All of my Gmail, Google Drive, Android phone backups, and Google Photos stack one on top of the other, rapidly filling what I once thought was more than enough storage.
Over at Apple One, meanwhile, I have a family of four pouring photos, videos, emails, and phone backups into a bottomless data lake.
Buy more and more
A few years ago, I upgraded our iCloud storage to 2TB. That plan is now part of the roughly $32 a month I pay to keep that storage and add in Apple TV Plus, Apple News, Fitness Plus, Apple Music, and Apple Arcade. I get a lot of use out of Apple Music, Apple TV, and the storage, but could probably do without the rest. Plus, it's a hefty monthly fee, and if my employment situation ever changes, I might be forced to peel away everything except for iCloud storage (called iCloud Plus), which would leave me with a $9.99 a month bill for my 2TB.
I'm not as eager a consumer of Google's services, but I've long found its cloud media storage and email platform invaluable. I have my iPhone automatically backing up all photos to Google Photos, because there's still no better image search engine (sorry, Apple Photos app).
However, since Google stopped offering unlimited free image storage for high-quality, but not full-resolution, photos and videos, I've been struggling to keep my head above water when it comes to adequate storage space.
As is typical, I spend weeks beating back alerts telling me I'm almost out of Google storage space (these start when you hit 90%). In analyzing my storage use, I find that 75% is taken up by Google Photos.
The pace at which I filled up Google Photos started accelerating when all the phones that I test began supporting 4K video. I always try to remember to reduce the video quality to 1080p before I shoot, but I often forget.
The harsh reality, though, is that it didn't matter what I did. 100GB of storage is not enough. I shoot too many photos and, as the image quality increases, so does the weight of the files. Plus, I've had the same Gmail account for almost 20 years. I do what I can to reduce the size of my inbox, but I'm not good at trashing old messages from friends, family, and trusted colleagues.
You know what comes next.
I had no choice
This week – of course – I gave in and upgraded my Google storage. How could I not, when every time Google told me I was almost out of space, it encouraged me to upgrade?
Instead of $19.99 a year for 100GB, I'm now paying $29.99 a year for 200GB.
This act comes with the momentary relief that I've solved a nagging tech problem. The reality, though, is that I'll be back at the trough before too long. There is no modern world in which my data storage needs suddenly evaporate, or start sliding downward (unless I'm dead, of course).
Google's next tier takes me up to 2TB for $99.99 a year. Did I mention that I already pay that much for 2TB on Microsoft OneDrive service? That's right: I'm also supporting the Microsoft Office needs of my entire family (you get access to all the apps along with the storage).
Let's say I just keep paying for all these cloud storage services. There's no guarantee that any one of them will be around a decade from now, or for the rest of my life. They do sometimes just shut down. Earlier this year, Amazon Drive ceased all service, and told everyone to hurry up and download their data before it was too late.
I don't know what happens when my children move out and build their own digital lives. Will they somehow take their data with them and start paying for their own cloud storage accounts? Somehow I doubt it; I've heard of some young adults staying on family cell service plans long after they've left the nest.
For myself, though, I've come to the conclusion that the cloud data service road terminates back down here on terra firma. One day, I will buy a physical 20TB hard disk drive for $400 and download and store everything there.
A few years later, I'll wonder which comes first: running out of local storage or drive failure. Either way, panic will prompt me to buy one of the best NAS drives and figure out how to make my crucial backups endlessly redundant.
I'll pour hundreds, if not thousands of dollars into protecting my precious data. But at least I'll be off the cloud, and the endless data storage upgrade cycle. I will have won.
Won't I?
Sign up to receive daily breaking news, reviews, opinion, analysis, deals and more from the world of tech.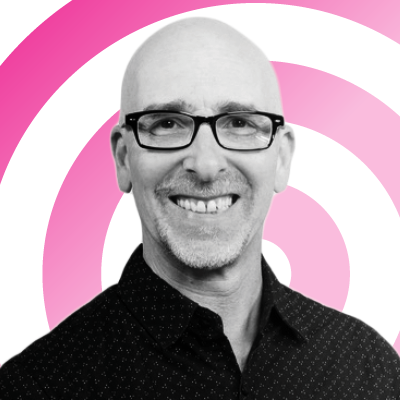 A 35-year industry veteran and award-winning journalist, Lance has covered technology since PCs were the size of suitcases and "on line" meant "waiting." He's a former Lifewire Editor-in-Chief, Mashable Editor-in-Chief, and, before that, Editor in Chief of PCMag.com and Senior Vice President of Content for Ziff Davis, Inc. He also wrote a popular, weekly tech column for Medium called The Upgrade.
Lance Ulanoff makes frequent appearances on national, international, and local news programs including Live with Kelly and Ryan, Fox News, Fox Business, the Today Show, Good Morning America, CNBC, CNN, and the BBC.