The best hard drives for 2023: top HDDs for desktops
Best
Contributions from
last updated
The best hard drive are high-value, huge storage solutions
VERDICT
REASONS TO BUY
REASONS TO AVOID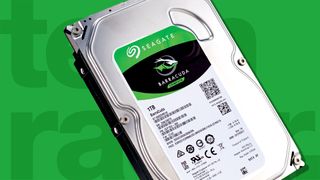 (Image credit: Future / Seagate)
The best hard drive for long-term storage will depend on your needs and budget, but whether you're looking to expand an NAS server, you have plenty of hard drive options out there.
A hard drive, also known as an HDD, won't get you the same performance as the best SSD, but what they lack in speed, they make up for in terms of capacity and price. And with many of the best HDDs also being the best external hard drives, you have plenty of options, no matter which what you want to go.
We've pulled together our top picks for the best hard drives on the market to help you find the right HDD for your needs and budget, as well as some of the best hard drive deals available to help you get it at the best price possible as well.
The best hard drive overall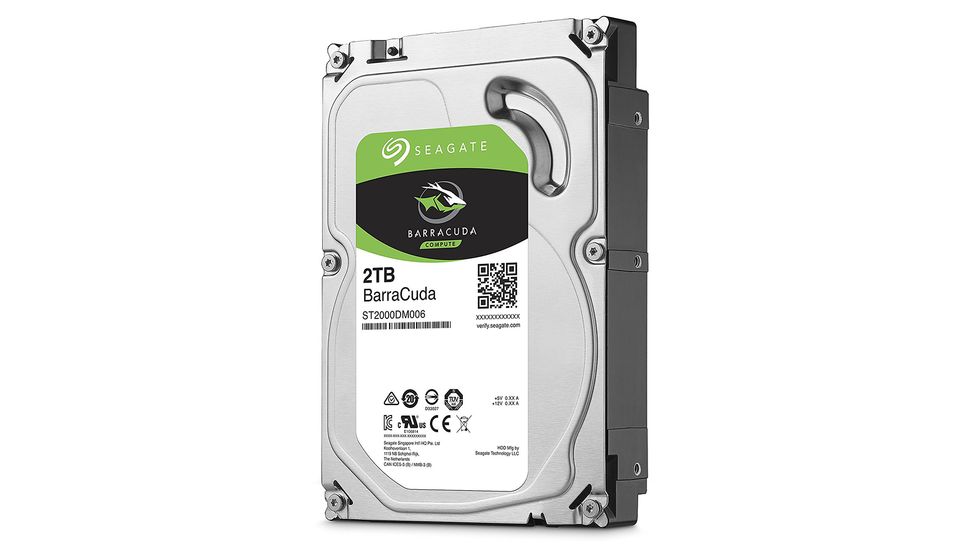 1. Seagate BarraCuda
The best hard drive overall
Reasons to buy
+
Low cost
+
Fast spinning disks
It's almost impossible to talk about hard drives without mentioning Seagate's BarraCuda lineup – it's a force to be reckoned with. And, it's not hard to see why, Seagate BarraCuda drives offer a great gigabyte-per-dollar ratio and speed benefits to top it off.
While you can get capacities as small as 500GB, the 2TB model hits a sweet spot by balancing high performance and affordability. Since this drive combines 7,200rpm platters and high density data, so computers outfitted with this drive will be able to read data as fast as you'll get with an HDD.
And with Seagate's 5-year limited warranty, you can expect to get a lot of durability out of these hard drives. They aren't going to be nearly as fast as a NAND SSD, unfortunately, but with options of up to 14TB, you just can't beat the capacity an HDD like the Seagate BarraCuda affords you.
The best budget hard drive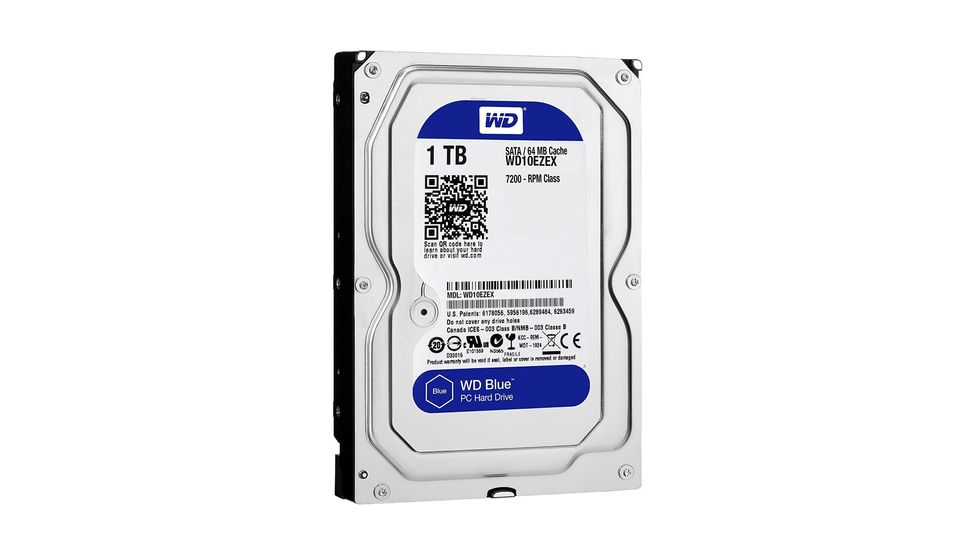 2. Western Digital Blue Desktop
The best budget hard drive
Reasons to buy
+
An option for every budget
+
Faster option available
Reasons to avoid
-
Less value from smaller drives
Western Digital is about as established an HDD brand as it gets, and even today, it is putting out incredibly solid hard drives for long term storage at great prices. Nowhere is this more the case than with its line of WD Blue hard drives.
With a wide variety of storage options from a small 500GB to a capacious 6TB, the WD Blue is a viable pick for almost any type of PC build that's sticking to a budget. The best value comes from the larger drives – they'll give you much more storage per dollar spent.
And, if you're looking for a bit more speed, there are also 7,200rpm models available that don't come with too much of a price hike. As with any HDD, an SSD is going to offer you better speed, so your best bet here is to definitely go for capacity and value, which is the real strength of these drives.
The best gaming hard drive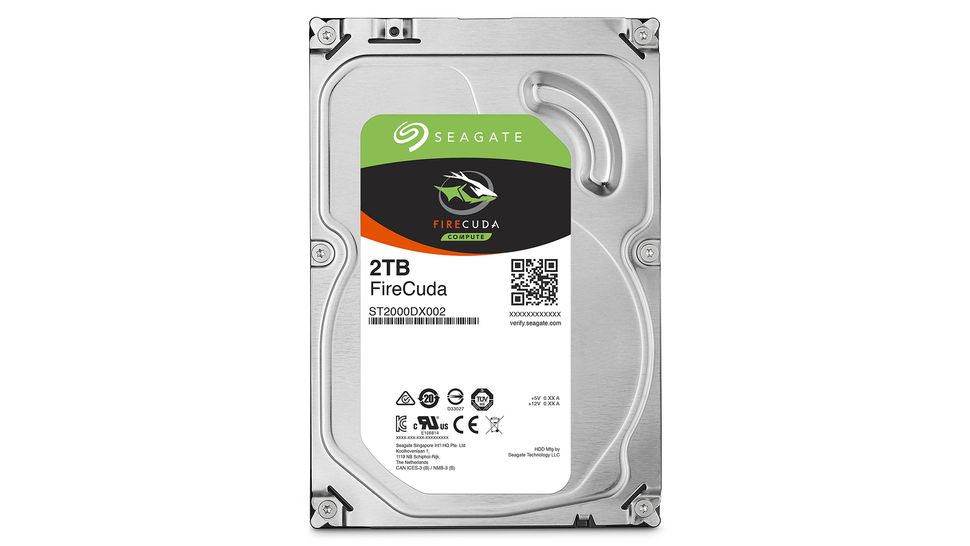 3. Seagate Firecuda Desktop
The best hybrid hard drive
Specifications
Capacity:
1TB – 2TB + 8GB
Reasons to buy
+
NAND-boosted performance
+
An already fast platter
SSDs are incredibly popular, and it's not hard to see why. But, if you need a lot of fast storage, and you don't have a vault of cash, hybrid hard drives are a great option, especially for gaming.
The SeaGate FireCuda is the best hybrid hard drive on the market. It can fit up to 2TB of data, and then its 8GB of solid state cache storage learns which data you use most, so that you can access it quickly. That speed boost is even sweeter when you consider that this drive spins at 7,200rpm, so you're getting the best of both worlds.
With a 5-year warranty and an approachable price tag, it's easy to see why this is one of the best hard drives you can buy today, especially for those with PC gaming in mind.
The best high-capacity HDD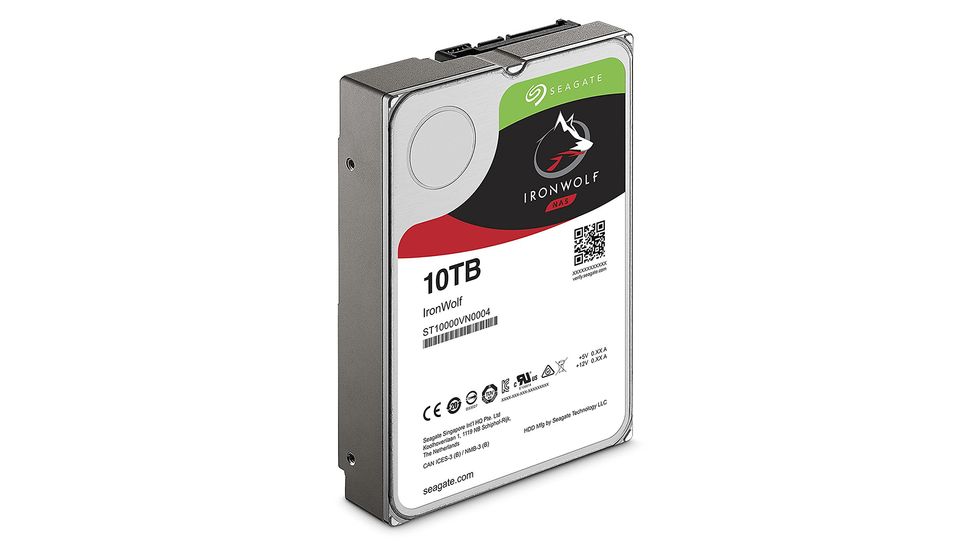 4. Seagate IronWolf NAS
The best hard drive for networks
Reasons to buy
+
Ready for RAID
+
Faster than smaller options
Reasons to avoid
-
Pricier than non-NAS drives
It's a little unfortunate that the Seagate IronWolf NAS drives come at a premium, but they aren't priced much more expensively than a standard hard drive at their capacity. However, their native NAS optimization makes that premium totally worth it.
These drives are capable of running at a fast 7,200rpm spin rate 24/7 without having to worry about early drive failure, and if you have one of the best NAS devices for your business or home, the Seagate IronWolf NAS really is your best bet.
With up to 20TB drive capacities, you will get more storage than just about anywhere else with the IronWolf NAS drives from Seagate, which makes these especially good for long-term video and multimedia storage. That said, this isn't the kind of drive you'll want to use for day-to-day app and file storage, as random access speeds on a 20TB HDD is about as horrible as you'd imagine it is.
The best external HDD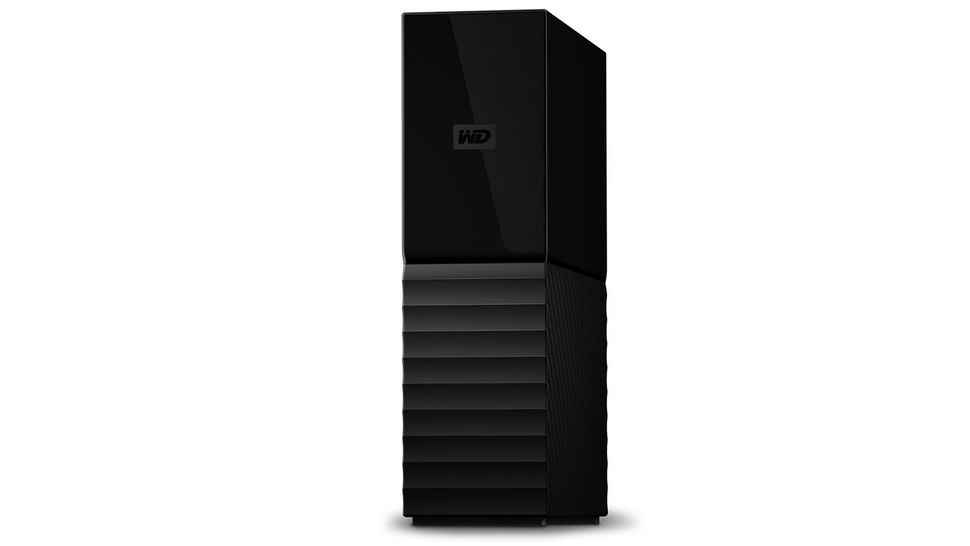 5. Western Digital My Book
The best external hard drive for game consoles
Reasons to buy
+
Massive storage options
+
Simpler upgrade solution
Game consoles hard drives fill up fast with massive libraries. And, like laptops, the upgrade path for 2.5-inch hard drives isn't all that great, but that's where an external drive comes in.
The WD My Book strikes an amazing balance of storage and price, offering enough room for massive game libraries. Running on USB 3.0, it may not be quite as fast as an internal drive upgrade, but it will run games and offer more storage at a cheaper rate.
Best of all, because this is an external hard drive, you can take all your favorite games on the go. Or, if you're working on a major project that requires a certain degree of portability, the Western Digital My Book is also a great work storage device in a pinch thanks to its large capacity.
How to choose the best hard drive for you
So how do you know which hard drive is best for you? There are a lot of things to consider, so it's not as simple as just buying the "best" hard drive.
Which hard drive is best?
That depends entirely on whether you want speed, capacity, or value, but the best hard drive overall is the Seagate BarraCuda for its excellent capacity for the price. If you're talking about the best hard drive by value, we'd pick the Western Digital WD Blue Desktop hard drive.
What's the difference between a hard drive and an SSD?
There are a few differences between a hard drive and an SSD, but it's important to first note that they pretty much have the same job, they just function differently.
Traditional hard drives have a circular disk (platter) that stores your data - as the disk spins, the read-write arm reads data on the disc or writes data to it as it spins. Solid state drives (SSDs) have no moving parts, instead using NAND (Negative-AND) flash memory - the more memory chips an SSD has, the more storage capacity.
Price-wise, you'll typically find that hard drives are less expensive than SSDs and offer quite a bit more storage capacity for a lower price. However, SSDs tend to be a lot faster than even the best hard drives because they don't have to rely on moving parts like HDDs. The best SSDs can function up to 10 times faster than traditional hard drives.
There's a third option in the SSD vs HDD conversation as well - hybrid drives (SSHDs) offer the speed of an SSD and the capacity of a traditional HDD in a single drive. An option like this would be great if you don't have space for multiple hard drives and want the best of both worlds.
Is HDD or SSD better?
Generally, you're going to get the best performance out of an M.2 NVMe SSD, followed by a SATA SSD, and then a 7,200 RPM HDD, with a 5,400 RPM HDD coming in last. That said, an HDD can offer much higher capacities, making them great for longer term storage of files you don't need to access regularly.
How we tested the hard drives
Testing hard drives isn't that much different than testing an SSD. Typically, this involves running file copy tests to measure the transfer times of very large files and folders, but it also includes testing the hard drives with benchmarking tools like CrystalDiskMark.
That tool in particular gives us a better, more detailed look at transfer speeds based on sequential read and write speeds – that is, how fast the drive reads and writes to large blocks of disk space in a line – as well as random read and write, which takes data blocks of varying sizes and copies them to the disk in random locations and then reads back data from random locations to better represent actual real world performance, since very rarely are large files written to a single block of free data on a hard drive.
Taken together, this gives us the best view of a hard drives performance.
Today's best hard drive deals
Get daily insight, inspiration and deals in your inbox
Get the hottest deals available in your inbox plus news, reviews, opinion, analysis and more from the TechRadar team.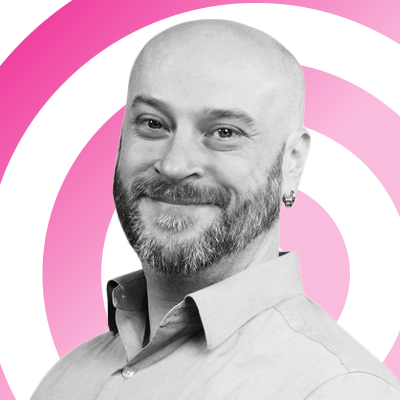 John (He/Him) is the Components Editor here at TechRadar and he is also a programmer, gamer, activist, and Brooklyn College alum currently living in Brooklyn, NY.
Named by the CTA as a CES 2020 Media Trailblazer for his science and technology reporting, John specializes in all areas of computer science, including industry news, hardware reviews, PC gaming, as well as general science writing and the social impact of the tech industry.
You can find him online on Threads @johnloeffler.
Currently playing: Baldur's Gate 3 (just like everyone else).