We're expecting a new mid-range smartphone to launch from Google in the next few months but there are some superb deals on the slightly older Google Pixel 6a right now that are well worth checking out.
In the US, for example, you can pick up the Google Pixel 6a for its lowest-ever unlocked device price at the retailer, whereas those in the UK can get an awesome Pixel Buds bundle complete with a whopping £150 saving.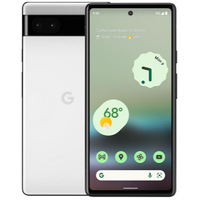 (opens in new tab)
Google Pixel 6a (128GB, unlocked): was $449 now $299 at Amazon (opens in new tab)
Those in the US can pick up the Google Pixel 6a for just $299 today at Amazon - a price matching the lowest ever on this mid-range device. With a decent Tensor chip under the good, a good camera system, and an eye-catching design, the Google Pixel 6a is a great option at this price point if you want a well-featured device without breaking the bank.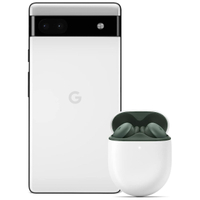 (opens in new tab)
Google Pixel 6a + Pixel Buds A-Series: was £498 now £344.46 at Amazon (opens in new tab)
For those in the UK, the best Google Pixel 6a deal is again over at Amazon today. The retailer is not only offering a tasty price cut on the smartphone itself, but it's throwing in a cheap pair of Pixel Buds A-Series, which are a great set of wireless buds. Put together, the saving equates to over £150 in value so it's well worth checking this one out if you're shopping for a smartphone on a budget.
Reasons to buy
A good chip for the price
The Google Pixel 6a isn't a high-end device by any stretch of the imagination but the own-brand Tensor chip inside the phone is a superb chip for the price. It's powerful enough to zip through most daily tasks, handle gaming relatively well, and enables great integration with Google Assistant and other AI-assisted tools like Live Translate.
Great camera
Speaking of which, the Tensor chip also enables some superb computational photography features like Magic Eraser and Face Unblur. Even with a modest 12MP main camera, the Pixel 6a is capable of taking some great social-media-worthy shots under most conditions. Check out our Google Pixel 6a review if you want to see some samples of what this device can do.
Reasons to avoid
The Google Pixel 7a is likely around the corner
The 'Pixel A' series usually comes somewhere in the main Pixel flagships product cycle, which means it could come as early as May this year. For reference, the Pixel 6a was initially announced in May 2022 and shipped the following July.
Is it worth waiting for? Well, we expect the Google Pixel 7a to follow in the vein of the 6a by offering a cut-down version of the main Pixel 7 with a price that makes sense in the $400 to $450 range. A recent leak suggests that the device will carry the Tensor 2 chip, a 90Hz display, and wireless charging - all meaningful upgrades that could make it worth the wait.
The Pixel 7 is also pretty cheap right now
By cheap, we mean it's $599 (opens in new tab) / £560 (opens in new tab) - which may not seem cheap compared to the Pixel 6a - but it's much more reasonable than the Galaxy S23's $799 (opens in new tab) / £849 (opens in new tab), for example. If you can afford the jump up in price, then it's not a bad idea to upgrade to the Pixel 7. Not only does it have an upgraded camera and chip, but its glass-backed design and 120Hz definitely give it a more 'premium' feel and look. If the Pixel 7 is still out of your budget, then it's also worth checking out our best cell phone deals roundup for a few other reasonably-priced alternatives.