If you've been holding out for a price cut on the excellent Samsung Galaxy S23 Ultra, you're in luck - Amazon has the device for just $999 (was $1,999) today.
This $200 discount, which comes barely a month after the device's launch, brings it down to its lowest ever unlocked price. While still pricey upfront, this deal is an exceptional option if you simply want to buy the device outright without having to worry about signing up for a pricey carrier plan.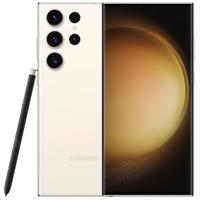 Samsung Galaxy S23 Ultra (256GB): was $1,199 now $999 at Amazon
OS: Android
Display: 6.8-inch (AMOLED)
Camera: 200MP wide, 12MP ultrawide, 12MP front
Amazon has dropped the stunning Galaxy S23 Ultra down to its lowest ever price this week, with a huge $200 saving on an unlocked device. While still pricey, this is a significant deal on TechRadar's current pick for the best phone of 2023. If you're on the hunt for a top-end flagship with a powerful chip, superb camera setup, and a design that will make your friends jealous, don't skip over this one. Check out our Galaxy S23 Ultra review for more information on this awesome device.
Deal rating: ⭐⭐⭐⭐⭐
Is the Galaxy S23 Ultra a good buy at $999?
The best unlocked deal so far on this device
Still a niche buy
Other carrier deals may offer better value for you
So, overall, this price cut at Amazon is a fantastic Galaxy S23 Ultra deal but there are a couple of considerations that you'll want to think about before you commit.
First up, even at $999, the Galaxy S23 Ultra is a significant investment and one that's potentially overkill for some users.
For example, the standard Galaxy S23 features the same chip, a more pocketable design, and a camera that's almost as good as the one on the Ultra. It's also going for just $699 at Amazon right now, which is significantly cheaper than the Ultra. For those on a budget, we'd definitely recommend settling for the Galaxy S23 as it's a superb device in its own right (check out our Galaxy S23 review for more details).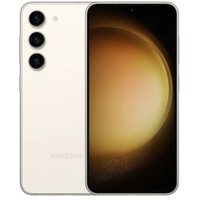 Samsung Galaxy S23 (128GB): was $799 now $699.99 at Amazon
OS: Android
Display: 6.1-inch (AMOLED)
Camera: 50MP wide, 12MP ultrawide, 12MP front
If the Ultra model is a little out of your price range you could consider the standard Galaxy S23. Amazon also has a deal on this handset right now that can score you a baseline 128GB model for just $699 - which is the lowest unlocked price yet. Not only is this one easier on the pocket than today's deal on the Galaxy S23 Ultra, but the standard S23 still retains the same chipset, a great camera, and an arguably more manageable 6.1-inch display.
Deal rating: ⭐⭐⭐⭐
Secondly, it's also worth considering some of this week's best Samsung Galaxy S23 Ultra deals from the major carriers. If you're willing to get your device with an unlimited data plan, for example, then you can get a significant saving at Verizon right now.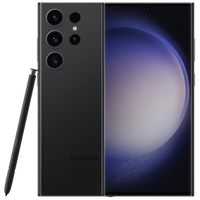 Samsung Galaxy S23 Ultra: up to $1,000 off with a trade-in, plus $300 off tablet at Verizon
OS: Android
Display: 6.8-inch (AMOLED)
Camera: 200MP wide, 12MP ultrawide, 12MP front
Verizon's latest deals on the Galaxy S23 series are also well worth considering this week if you want big carrier value. Available at Verizon currently is a whopping trade-in rebate of up to $800 off the Galaxy S23, and up to $1,000 off the Galaxy S23 Plus and S23 Ultra – alongside the option to bundle in a cheap Galaxy Tab S7 FE (get $300 off). As always, you'll need an unlimited data plan to be eligible for these promotions. See this same promo on the Galaxy S23 or the Galaxy S23 Plus.
Deal rating: ⭐⭐⭐⭐⭐
This is the best Galaxy S23 Ultra deal at a major carrier right now in our opinion and arguably offers the best value overall if you fit the criteria needed to be eligible. Downsides, of course, include the fact you have to pay a significant amount each month for an unlimited plan (they can be up to $80 per month), and that you'll be locked into a contract for 36 months.
By contrast, buying an unlocked device at Amazon is going to cost a significant chunk upfront, but save you some cash in the long-run if you're going to pair it up with a cheaper plan. You also don't need to trade in to get a discount, which is a significant bonus for some.
If you're interested, you can also check out our recommendations for other devices and carriers over at our main cell phone deals page.