The Amazon Spring Sale has landed this week and (no surprises) it's offering absolutely great Kindle deals - including the lowest prices yet on some models.
For example, those on a budget won't want to miss the standard 2019 Amazon Kindle for just £39, which is a full £5 cheaper than the previous record. With a full 43% off in total, this is the best chance this year so far to bag a super cheap e-reader with access to a huge library of titles.
While it's squarely aimed as the budget device, the latest Amazon Kindle is still a fantastic choice for even the most discerning reader. Not only does it have the incredible battery life these devices are known for, but the addition of a handy backlight makes it a great all-purpose day and night reader.
However, if you're looking for something more premium, and waterproof, then you'll also find the higher-end Kindle Paperwhite 2021 on sale for £99.99 (was £129). This price isn't a new record but it matches the lowest ever – and Kindle deals on this more premium model tend to be rarer in general. At over double the price of the standard model, the Kindle Paperwhite is a more niche buy, but its beefier chip and brighter screen make it a worthy consideration. Having more storage tucked away also means you'll have plenty of space for audiobooks, should you want to bundle those in alongside your favourite books.
Note, if you're not too fussed about getting your devices directly from Amazon, you'll also find these same Kindle deals over at John Lewis today with free two-year guarantees. If you're joining us from outside the UK, you'll also find a roundup of today's best prices in your region just down below.
Kindle deals at Amazon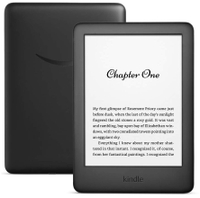 Amazon Kindle (2019): £69.99 £39.99 at Amazon
Save £30 - Today's price on the latest Kindle e-reader at Amazon beats the previous record by a whole £5, for a whopping 43% off in total. If you're looking for a cheap (but good) e-reader with exceptional battery life, decent storage, and a vast library of titles to check out, the standard Kindle is a fantastic choice. This latest model now also features the addition of a handy backlight for all-day and all-night reading comfort.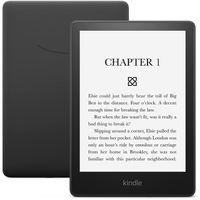 Amazon Kindle Paperwhite (2021): £129 £99.99 at Amazon
Save £30 - Another outstanding Kindle deal - the premium Paperwhite model is matching its lowest price today at Amazon in a rare deal. This more advanced model features an IPX8 waterproof rating, brighter screen, and more storage under the hood - perfect if you're planning on storing audiobooks alongside all your favourite books.
---
Find out which model is for you with our handy Kindle deals hub or compare them all with our guide to the best ereaders. Also worth checking out this week are a number of excellent Echo Dot deals - which are also featured in the ongoing Amazon Spring sale.