Having just been released in March, deals on the Samsung Galaxy S9 Plus have been scarce. Today, however, you can get your hands on this flagship phone for $755 on eBay. That's $85 off the list price and the first dramatic price drop we've seen. It's available in four colors: midnight black, lilac purple, coral blue, and titanium gray.
Not that the sale price is anything to sneeze at, but this phone normally goes for the hefty sum of $840. That's how much Samsung and T-Mobile charge for it, which can be broken down into monthly payments, while the other major carriers charge even more.
The Galaxy S9 Plus is known for its big 6.2-inch Infinity screen as well as its ability to take low-light photos. Our editors love this phone. In fact, we named it the best phone of 2018. So if you've been looking for a top-of-the-line Android phone, you won't want to hesitate on pouncing on this deal, which is sure not to last very long.
Don't need a phone this big? Check out these deals on the Samsung Galaxy S9.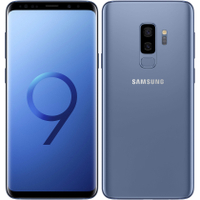 Samsung Galaxy S9 Plus for $755 at eBay
You won't find a bigger and better Android phone than the Samsung Galaxy S9 Plus, thanks to its oversized 6.2-inch curved screen and low-light-defeating dual-lens camera. Sure, it looks exactly like last year's S8 Plus, but it does fix the fingerprint sensor location (it's now center-aligned on the back) and speakers (now stereo). This is for people who want the biggest screen and the best camera on one phone.