Thinking about picking up a Google Pixel 7? Now's a great time. The retailer Affordable Mobiles is not only offering some great value tariffs on both the standard Pixel 7 and Pixel 7 Pro, but throwing in a free pair of Pixel Buds Pro.
These earbuds - which are the most premium set that Google offers - are worth £179 by themselves so this isn't a pocket-change freebie by any means. It's also available on a number of excellent tariffs from O2, Three, and Vodafone until the 19th of April.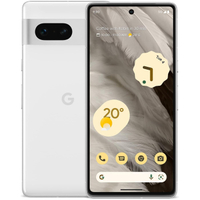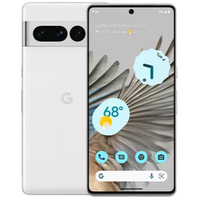 What's the freebie with this Pixel 7 deal?
Our Google Pixel Buds Pro review found Google's first-ever Pro model earbuds to be a solid, if somewhat unremarkable pair of buds. Would we recommend people pay outright for them? Probably not. In our opinion, there are better options out there if you're looking for the best noise-cancelling earbuds.
However, there are a few selling points for the Pixel Buds Pro - enough to make this freebie promotion at Affordable Mobiles well worth considering.
Firstly, the Pixel Buds Pro still retail for at least £154 by themselves, which even after a discount at the Google Store, is hardly pocket change.
Secondly, the Pixel Buds Pro do have some excellent class-leading features, such as up to 31 hours of battery life, active noise cancellation, a transparency mode, and support for connecting multiple devices.
Overall, we found the sound quality to be a little poorer than the high-end rivals from Sony or Apple, but the Pixel Buds Pro are a fantastic pairing with any Pixel device - and an awesome freebie to boot.
How can I claim my free Pixel Buds Pro?
This particular freebie is claimed via Google itself. Firstly, you'll need to keep your receipts after your purchase your device via Affordable Mobiles - this includes email confirmations. To claim your reward, you'll specifically need the following:
Purchase Date
Retailer name or logo
Product details IMEI1 number
Personal details (presumedly address)
Proof of purchase
Secondly, you'll want to bookmark this page at Google, which is where you'll need to submit your claim. As of writing, submissions will open on April 5th so you've got some time before you can input your details. Make sure you write down or set a reminder to put your claim in as simply purchasing a device does not automatically enroll you for this promotion. Note that all purchases from 22nd March to 19th April 2023 will be eligible for a free pair of Pixel Buds Pro, see further details here.