How are Chromebooks better than Windows laptops?
Five reasons why you should choose a Chromebook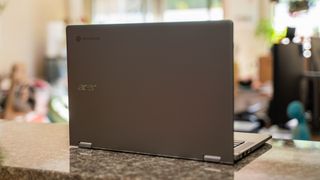 (Image credit: Future / Michelle Rae Uy)
The Chromebook versus laptops discourse is never as heated as the Mac versus Windows debates, but it's an important one to have to help consumers make the right choice. After all, a notebook is a semi-long-term investment, and your choice makes a difference in your day-to-day experience.
A strong case can be made for the best Windows laptops, especially because having a full operating system at your fingertips will give you access to software and capabilities that a Chrome device cannot. However, Chromebooks have their share of strengths as well, all of which make them a better choice for certain users.
There isn't much a Chromebook cannot do for the average consumer. After all, most of us use cloud storage these days, ChromeOS can run apps from both the Chrome Web Store and the Google Play Store, and gaming services like Nvidia GeForce Now will even allow you to play games on portable machines not specifically designed for gaming.
So, depending on your day-to-day computer habits and needs, you might be better off with one of the best Chromebooks, some of which are considered to be among the best laptops right now.
How will you know if a Chromebook is better for you than a Windows laptop? Here's the tea on that.
1. Chromebooks tend to be more affordable
That isn't a blanket statement of any sort. The truth is, there are many cheap Windows laptops out there, and there are several expensive Chromebooks on the market as well.
However, due to their lean ChromeOS, it doesn't take much for a Chromebook to be powerful. They don't need powerful hardware to see you through your needs, whether you're doing all your stuff on the Chrome browser or using apps as well. They don't necessarily need a powerful CPU, a lot of RAM, or even that much storage capacity – and that helps keep their cost down.
Meanwhile, a cheap Windows laptop tends to be underpowered, because those cheap and less powerful internals are expected to run a much more demanding operating system.
So, if most or all of your tasks can be done on the Chrome browser and lightweight apps that are available on the Chrome Web Store and the Google Play Store, then you're likely getting a better value for your money with a Chromebook.
And if you want one of the best 2-in-1 laptops, then you'll find that many of the 2-in-1 Chromebooks are much cheaper as well.
2. Chromebooks are a better value in battery life
Gone are the days when Chromebooks were undefeated in battery life, thanks to notebooks like the MacBook Pro 14-inch (2023) and the best Ultrabooks.
Though not all Windows laptops offer all-day battery life, there are a handful of them that now offer more than 10 hours of juice, including the HP Dragonfly G4, the Acer Aspire 5 Spin 14 (2023), and the MSI Prestige 13 Evo. However, many of the laptops with long battery life are expensive, with price tags that the average consumer would likely not be willing to pay.
With Chromebooks, on the other hand, a long battery life tends to come with the territory – again, because they don't really consume a lot of power to perform tasks. That means that you can get a Chromebook with 10 hours or more of battery life for much less. Something like the Acer Chromebook Spin 714, Acer Chromebook Vero 514, or the Acer Chromebook Spin 714 will do so for less than $800 / £800.
3. Chromebooks are easier to use
Users who aren't very computer-savvy – you'd be surprised just how many people out there don't really know their way around a Windows operating system – may find the Chrome OS' simpler and more straightforward user interface much easier to navigate.
That's especially if they already know how to use a web browser and mobile apps, which let's face it, most people do. ChromeOS is structured more similarly to a conventional smartphone OS, while Windows at this point (while still relatively user-friendly) does assume a certain degree of familiarity with its layout and functionality.
4. It's easier to switch Chromebooks
Switching from one Windows laptop to another can be a time-consuming process. There are files and folders to transfer manually from your old device to the new one (unless you've got them all saved in your cloud storage or an external hard drive) as well as software and applications to reinstall.
On ChromeOS, however, you've got everything – all your files and all your apps – linked to your account, including your cloud storage. Switching from one Chromebook to another, therefore, is as easy as logging on to your Chrome account, which by the way happens at setup.
5. Chromebooks are more secure
Let's face it; Windows are more prone to pop-ups, malware, and hacking – particularly because since it's the most widely used operating system, it's a popular target for hackers and cybercriminals. That's on top of the fact that the operating system hasn't really been very stable for a while now. It's prone to errors and issues, especially after even the most minor update.
You don't have to worry as much about these problems with the ChromeOS. Chromebooks come with built-in malware and virus protection, first of all, and uses virtual sandboxing that isolates every single app and browser tab from the rest of the operating system. Plus, it doesn't have a big target on its back for cyber malcontents - this is why for a while, Apple could claim that macOS didn't get viruses; there are simply far more Windows systems out there, making it riper ground for cyberattacks.
So, while it's not completely devoid of security flaws, a Chromebook tends to be a lot more secure than a Windows laptop. It's why many schools use it for their students!
You might also like
Get daily insight, inspiration and deals in your inbox
Get the hottest deals available in your inbox plus news, reviews, opinion, analysis and more from the TechRadar team.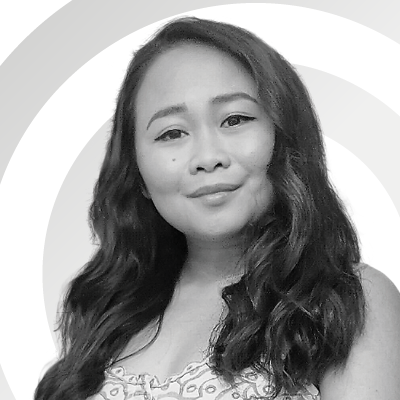 Computing Reviews and Buying Guides Editor
Michelle Rae Uy is the Computing Reviews and Buying Guides Editor here at TechRadar. She's a Los Angeles-based tech, travel and lifestyle writer covering a wide range of topics, from computing to the latest in green commutes to the best hiking trails. She's an ambivert who enjoys communing with nature and traveling for months at a time just as much as watching movies and playing sim games at home. That also means that she has a lot more avenues to explore in terms of understanding how tech can improve the different aspects of our lives.