The best hi-res gaming headsets 2023: top high-resolution cans for gaming
A best hi-res gaming headset equals hi-res gaming audio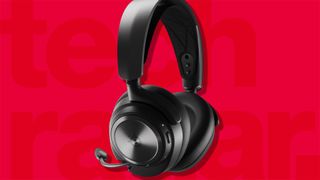 (Image credit: Future)
The best hi-res gaming headsets let you experience a game's audio as its designers intended. You don't need to be a seasoned gamer to know that good audio is one of the most important aspects of the experience, especially if you're playing games online. Hi-res audio can enhance your single-player games immeasurably, allowing you to get fully immersed in whatever you might be tackling.
You know that perfect audio is the difference between hearing an enemy creeping up on you and being taken by surprise. A PC gaming headset that delivers hi-res audio will certainly help for immersion in single-player games.
There's also that added benefit of enjoying your favorite tunes and the latest blockbusters when you put your controller down. With hi-res audio and services like Tidal and Qobuz, a hi-res headset will let you hear music the way an artist intended, with no compression and all the detail straight from the studio mixes.
We've tested most top PC gaming headsets on the market, suffering through bad audio so we can find you the best-sounding ones. And, we gathered the top gaming headsets that can deliver audio at a higher sampling frequency. Just bear in mind that you aren't likely to find a lot of budget gaming headsets on our list, as hi-res audio devices tend to me more expensive.
Not to worry; we'll help you find the best hi-res gaming headsets that will meet your needs and is within your budget. Take a look at our picks below.
The best hi-res gaming headsets 2023
The best hi-res gaming headset overall
Specifications
Frequency range:
20Hz - 40,000Hz
Connectivity:
2.4GHz wireless, Bluetooth, 3.5mm
Reasons to buy
+
Phenomenal audio and mic quality
+
Dolby Atmos support
+
Simultaneous connectivity
Reasons to avoid
-
Short battery life
-
Short USB-2.5GHz range
Getting hi-res quality audio over a wireless connection is a tough ask. So, when Corsair managed to do just that with the Virtuoso RGB Wireless XT, we were impressed. The audio quality is crisp and detailed, performing well when tested regardless of whether we were listening to music or playing Cyberpunk 2077.
This Corsair headset also comes with some useful features such as being able to connect to a Bluetooth and Wireless source simultaneously. Of course, there are some limitations with its wireless performance as its battery life is a bit underwhelming and its wireless range is rather short. But, considering that the headset reproduces much more detailed audio than the typical headset, it's part of the trade-off for that higher resolution audio.
A little more unfortunate, it can't connect to a Switch or Xbox wirelessly. That said, PC, Mac, and Playstation 5 gamers will appreciate the wireless Hi-Res performance. And, PC users in particular can take advantage of the Virtuoso RGB Wireless XT's Dolby Atmos support.
Read our full Corsair Virtuoso RGB Wireless XT review
The affordable hi-res gaming headset
Specifications
Frequency range:
10Hz – 40,000Hz
Reasons to buy
+
Audiophile's sound
+
Ergonomic design and accessible controls
Reasons to avoid
-
Soundstage not the widest
-
Surround sound could be better
Nearly all gaming headsets come with some form of a drawback. The microphone is bad, the inbuilt lights look tacky, or the audio isn't up to snuff… which is what makes the SteelSeries Arctis Pro something of an anomaly. It sports an understated design, boasts exceptional sound quality, and the earpads will cradle your precious head in a comfortable embrace. Truly, we're dealing with a product of aural legend.
Not only is the headset good to go by itself, but there are also plenty of input options, great virtual surround sound, and accessibility. Its sound performance is of audiophile quality when paired with its DAC, pulling together exceptional detail in games and classic albums. Whether you're sitting down with an audiophile-tempting album like Bitches Brew or What's Going On?, or rushing through a bustling Egyptian market in Assassin's Creed Origins, you'll hear more with these cans than with any competition.
If we had to pick out a flaw, it would be that the surround sound functions could be better and the soundstage doesn't have the widest field. However, at this price point, you won't notice the difference.
Read our full SteelSeries Arctis Pro Headset review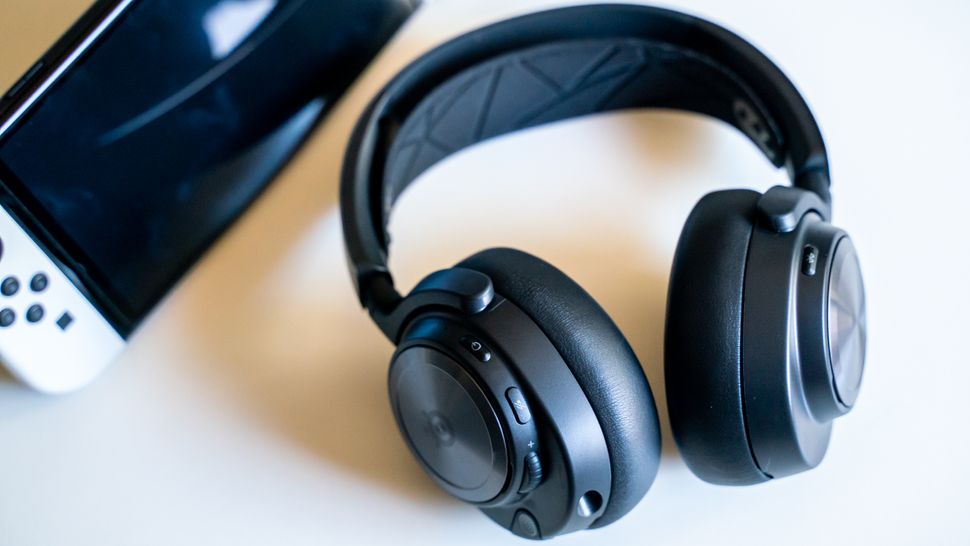 The best hi-res gaming headset overall
Specifications
Frequency range:
10Hz – 40,000 Hz (wired)
Connectivity:
Bluetooth, 3.5mm
Reasons to buy
+
Very detailed audio
+
Long battery life
+
Multiple connectivity
Reasons to avoid
-
Eye-watering price tag
-
ANC isn't the best
We're big fans of the Steelseries Arctis Nova Pro Wireless. From its hot-swappable batteries to keep you going for extended gaming sessions to its (admittedly mediocre) active noise cancellation for blocking out unwanted roommate-related noises, it's one of the top headsets we've reviewed in recent memory.
And, while it already sounds fantastic when connected via Wireless or Bluetooth, it really shines when physically connected to a PC, Nintendo Switch or a next-gen console. Via a USB connection, the Arctis Nova Pro's frequency range extends from the 20-20KHz it has when untethered to a much broader 10-40KHz frequency range. That means you'll hear that deep sub-bass extension as well as incredibly detailed audio for an immersive audio experience that most headphones can't touch.
On top of that, the Arctis Nova Pro works seamlessly with Spatial Audio even on next-gen consoles. PC gamers can also tweak the headset's audio very extensively thanks to SteelSeries' Sonar add-on which has 10-band parametric EQ.
The wired Arctis Nova Pro may be a bit more limited in connectivity than its wireless sibling, the highly-rated Steelseries Arctis Nova Pro Wireless, but, if all you care about is audio quality, it's worth putting at the top of your list.
Read our full SteelSeries Arctis Nova Pro Wireless review
Jack of all trades hi-res gaming headset
Specifications
Frequency range:
20Hz - 40,000Hz
Reasons to buy
+
Compatible with all consoles
+
Clear, clean sound on all formats
Reasons to avoid
-
3.5mm wire can be fickle
-
Better on PC than consoles
If you can get past a less-than-attractive design, complete with obnoxious logos, then you'll probably enjoy your time with the JBL Quantum One headset. Not only is it compatible with all consoles, but it can also deliver clear, clean sound on all of them. To top it all off, it has a handy USB audio mixer which is, thankfully, easy to use for those who want to mess around with the sound settings.
In terms of performance, the JBL Quantum One gives a perfect fit around the ears and does a great job at sealing off most outside audio. Moreover, the sound is close to the best we've ever heard in a gaming headset, with every minute detail coming through crisp and clear thanks to the amazing customizable surround sound.
As something of a jack-of-all-trades, the Quantum One is tragically a master of none. If you play games on every available format then this is a solid investment, though it does fare slightly better on PC. The console experience is slightly rockier, but the headset still performs well.
Read our full JBL Quantum One Gaming review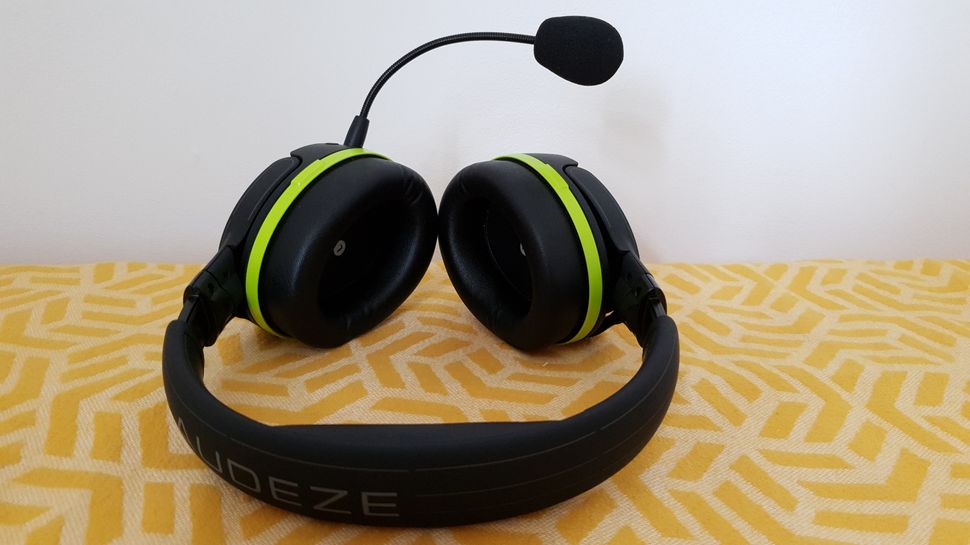 Amazing hi-res sound but the fit could be better
Specifications
Frequency range:
10Hz - 50,000Hz
Connectivity:
2.4GHz wireless, Bluetooth, 3.5mm
Reasons to buy
+
Exceptional sound quality
+
Compatible with PC
+
Wireless or wired functionality
Reasons to avoid
-
Tight clamping force
-
Finicky controls
The Audeze Penrose X may be a mixed bag to some degree. It doesn't have the best mic, its controls can be finicky, and, most importantly, its fit is too tight – tight enough to pop a balloon or at least give you a pressure headache if you don't stretch it out.
However, that all goes away when you hear them. When we tested them, we may have been miffed by the Penrose X's other shortcomings, but we were blown away by its sound quality. After all, it has a 10-50k Hz frequency range which is much wider than those of other hi-res headsets.
Add in Audeze's use of Planar Magnetic technology for the 100mm drivers and you get an incredibly detailed audio that's tough to beat. If you care about spatial audio, the Penrose X does extremely well in that department as well. It's compatible with just about any Spatial Audio.
Read our full Audeze Penrose X review
A great-looking headset, with average sound
Specifications
Frequency range:
20Hz - 40,000Hz
Connectivity:
2.4GHz wireless, Bluetooth, 3.5mm
Reasons to buy
+
Comfortable fit
+
Good battery life
Reasons to avoid
-
Hiss behind audio
-
Average virtual surround
The ROG Strix Go is easily one of the most attractive and convenient headsets out there. It's extremely comfortable to wear (even for us bespectacled lot) and it could easily double up as a headset you'd wear outside the house due to its lightweight and generous leather padding. Throw in the headset's excellent, crystal-clear microphone, and you've got a strong contender for your next purchase.
With all this comfort in mind, we come to the biggest problem with the Strix Go: it suffers from lacklustre audio quality, notably sibilant hissing. You'll find headsets with better audio and while the Strix Go does offer a full sound, your experience will be notably sullied by hissing and interference when using them wirelessly.
Read our full Asus ROG Strix Go 2.4 review
How to choose the best hi-res gaming headset
Trying to pick out the best hi-resolution gaming headset for you, however, can be a long and arduous process. One huge problem with gaming headsets, especially models on the cheaper side, is that while they may offer solid aural fidelity, the microphones that come with them rarely meet the same standard.
This again comes down to your personal preference – if you aren't using it for online play, then all you need to focus on is the overall comfort, the quality of the build, and, of course, the audio performance.
High-resolution audio headsets will easily deliver on the quality, but far too many of them, frankly, either look like a bad light show or are so obnoxiously designed that you'll never want to wear them (at least, not in public). Sometimes the ear cup size is too small for your head, or the headband makes your glasses dig into your skull (a big problem) – and you need to aim for a headset which is going to be comfortable for extended periods of time.
Consider also if you're going to need a separate amp to drive all that detail – though some options do ship with their own DAC, too.
What is Hi-Res audio?
There's no single universal standard for Hi-Res audio. It has been formally defined by the Digital Entertainment Group (DEG) as: "lossless audio that is capable of reproducing the full range of sound from recordings that have been mastered from better than CD quality music sources." As you might expect, it delivers outstanding sound quality.
When talking about audio, you'll hear a lot of talk about sampling frequency and bit depth. To explain this in its basic form, Hi-Res audio refers to music files which are specified greater than 16-bit/44.1kHz quality. And that can scale up massively.
Generally, the more bits there are, the more accurately the signal can be measured in the first instance – directly dictating how clearly you will hear the details in your music or gaming soundtrack. If, for example, you go from listening to 16bit to 24bit, you will immediately notice a sizable leap in the overall quality of the audio you're hearing. Generally, Hi-Res audio files use a sampling frequency of 96kHz or 192kHz at 24bit.
Put simply, Hi-Res audio lets you hear every single detail in a game's music track and sound effects in their best form, and similarly loads more detail in music recordings generally. A lot of games these days also allow for 3D spatial audio, which lets you hear exactly where something is coming from – left, right, behind, above or below – relative to your character's position in the game. Hearing this in Hi-Res will allow even more details to unfold, greatly enhancing your gaming experience.
Hi-Res audio headsets are one of the best investments any gamer can make, but how do you pick one out? Check out our ranking below to help you decide on the one for you.
Get daily insight, inspiration and deals in your inbox
Get the hottest deals available in your inbox plus news, reviews, opinion, analysis and more from the TechRadar team.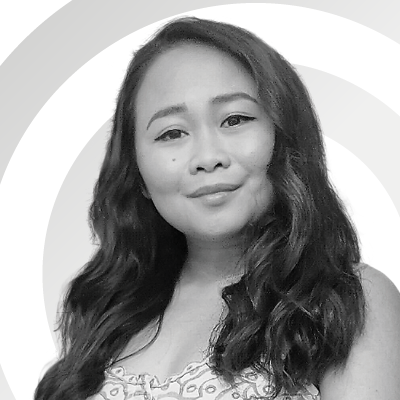 Computing Reviews and Buying Guides Editor
Michelle Rae Uy is the Computing Reviews and Buying Guides Editor here at TechRadar. She's a Los Angeles-based tech, travel and lifestyle writer covering a wide range of topics, from computing to the latest in green commutes to the best hiking trails. She's an ambivert who enjoys communing with nature and traveling for months at a time just as much as watching movies and playing sim games at home. That also means that she has a lot more avenues to explore in terms of understanding how tech can improve the different aspects of our lives.