Labor Day is a great chance to take a load off, sit back and take advantage of the public holiday sales from your favourite gadget, electronics and gaming retailers. As tempting as it is to wait for Black Friday, there's a good chance you could grab a discounted bargain ahead of the crowd today instead.
We've had a good look through the Labor Day sale items at the top stores online and you can find some highlights below. Prefer to look through the Labor Day sales yourself? You'll also find links to the big stores that are rocking some Labor Day deals this weekend.
To stay tuned on all our regular deal updates, bookmark our deals page or follow us over on Twitter. If you want to make sure you're getting the best deal when browsing the net, why not give our new Pricehawk price comparison Chrome extension a shot?

Labor Day sales: quick links

Labor Day sales highlights:
Xbox One S | + 2 games | $50 gift code
Got your eye on an Xbox One S? Head on over to Microsoft's Labor Day sale page as they have multiple console deals available. The clear highlights are the two Xbox One S bundles that come with either Halo 5 or Madden NFL 17, plus a free Ubisoft game and a $50 gift code.
View these deals at Microsoft

Amazon Tap speaker | was $129.99 | now $99.99
Amazon Tap has been a big hit this year and we're not surprised as this smart bluetooth speaker is the business. It's not just about the awesome bluetooth connectivity and Spotify interactivity though.That's just the start as the Smart functions allow you to ask for updates on the news, dial an Uber cab, or even order a pizza. Beats by Dre say what?
View this deal at Amazon

iPad Pro 12.9-inch 256GB | $1100 | now $1000
The iPad Pro is one of the most brilliant tablets ever released. Its enormous 12.9-inch screen is simply gorgeous and the power inside is immense. Best Buy's Labor Day sale sees it going for $100 less than most other outlets too. There are other iPad deals in Best Buy's sale if this one's a bit too much.
View this deal at Best Buy | Space Gray | Silver | Gold

Amazon Fire TV | $99.99 $84.99 @ Amazon
Bought a 4K TV without built-in Smart features? Then this is your best option to start enjoying 4K content without paying huge cable bills. Instead, you can use your Fire TV box with Netflix or Amazon Instant Video accounts to enjoy 4K visuals on selected shows or films and enjoy any of YouTube's 4K content for free. Naturally, all these apps work with non-4K TVs too.
View this deal at Amazon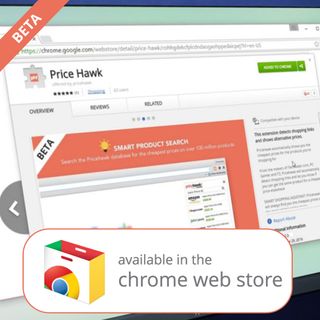 Try our new Google Chrome add-on and never pay more than the cheapest prices ever again!
Pricehawk is a Chrome extension that will automatically find you the cheapest deals for the tech and games items you're shopping for online. It'll also let you know if there are voucher codes you can use to save even more money!
Visit Pricehawk: in the Google Chrome Store