Key information
- Launching on Prime Video on September 2, 2022
- First trailer released in February 2022
- TV series is a prequel to Peter Jackson's award-winning Lord of the Rings movie trilogy
- Amazon plans to make five seasons of the fantasy show
- Season 1 reportedly cost $250 million to produce
- Potential TV spin-offs could be greenlit
There's a lot riding on The Lord of the Rings: The Rings of Power. Prime Video's biggest TV show offering of 2022 looks like it'll be a hit among viewers, what with its first trailer suggesting as much.
As we know, though, a two-minute teaser doesn't guarantee that a show will be successful – especially one that's positioned as a prequel series to Peter Jackson's beloved Middle-earth trilogy. Still, The Rings of Power's first trailer amassed 257 million views (opens in new tab) in the 24 hours post-release, so there's clearly interest in it ahead of launch.
Amazon Studios will be hoping its big-budget fantasy Prime Video show will be worth the outlay, too. The TV series' first season has reportedly cost $250 million to make, which will way more than the supposed cost of another Prime Video fantasy series in The Wheel of Time. That live-action adaptation was enjoyed by many TV aficionados – ourselves included – though, so Amazon's Lord of the Rings should perform as well (if not better) than its fantasy cousin.
While we wait for The Rings of Power to arrive, what do we know about the show? Below, you'll find everything worth knowing about the TV series, including its release date, all-star cast, potential plot, trailers, and more. Potential spoilers follow for The Lord of the Rings: The Rings of Power.
Lord of the Rings: The Rings of Power release date
Lord of the Rings: The Rings of Power release date: September 2, 2022
The Lord of the Rings: The Rings of Power will be released on Prime Video on September 2, 2022. The show's launch date was revealed on its official Twitter account in August 2021, which also provided us with a first-look image:
On September 2, 2022, a new journey begins. pic.twitter.com/9tnR7WqDoAAugust 2, 2021
The first episode's title has been revealed, and it'll be called 'Shadow of the Past'. However, The Lord of the Rings: The Rings of Power's episodes will be released weekly, so you won't be able to binge it over a single weekend.
Meanwhile, season 2 won't be returning to New Zealand for principal photography. Variety has reported that Bray Film Studios and Bovingdon Airfield, in Berkshire and Hertfordshire in the UK, with filming expected to begin in the second half of 2022.
Additionally, it sounds like Lord of the Rings season 1's September 2022 release will impact The Wheel of Time season 2's arrival. Speaking to TVLine (opens in new tab), Amazon Studios' Head of Global TV Vernon Sanders said: "We are going to be really thoughtful about how we release these shows. In our minds, they are very different shows, but we are cognizant of our genre fans, and we are excited about the collection of content we have."
Don't expect The Rings of Power season 1 and The Wheel of Time season 2 to vie for viewers' attention later this year (or in 2023), then.
Lord of the Rings: The Rings of Power trailer
Lord of the Rings: The Rings of Power trailer: here's the first teaser
Released during Super Bowl LVI (in February 2022), the first trailer for The Lord of The Rings: The Rings of Power is full of action, beautiful sweeping shots of natural landscapes, and lots of interesting hints at what its plot could entail.
We see Galadriel traversing a giant wall of ice in a region called the Forodwaith, shots of key elven characters in Gil-galad and Elrond, and some blink-and-you'll-miss-it moments involving the dwarves who live under the Misty Mountains. We also catch a glimpse of brand-new characters, such as the hobbit's predecessors in the harfoots, and a mysterious meteor streaking across the sky. There's a man inside of it, too, who could play a significant role in Middle-earth events that are yet to come.
If you want more details on what's shown in the teaser trailer, you can check out our trailer breakdown piece.
Before the first trailer's arrival, we were also treated to a minute-long trailer that revealed the official title for Amazon's Lord of the Rings. You can view that below:
Interestingly, the video wasn't a CGI creation. As reported by IGN (opens in new tab), the entire sequence was practically crafted and shot, with a small team creating and then filming the sequence – using a Phantom Flex 4K camera – to capture every fantastical moment.
Lord of the Rings: The Rings of Power cast
Lord of the Rings: The Rings of Power cast: who is playing who?
We know the identities of 13 characters (and the actors who'll portray them):
Morfydd Clark as Galadriel
Robert Aramayo as Elrond
Benjamin Walker as Gil-galad
Owain Arthur as Durin IV
Sophia Nomvete as Disa
Maxim Baldry as Isildur
Nazanin Boniadi as Bronwyn
Ismael Cruz Córdova as Arondir
Markella Kavenagh as Elanor "Nori" Brandyfoot
Charles Edwards as Celebrimbor
Charlie Vickers as Halbrand
Daniel Weyman as The Stranger
Will Fletcher as Finrod
Morfydd Clark (Saint Maud) has been confirmed as Galadriel. As reported in a Vanity Fair first-look article (opens in new tab), Galadriel will be commander of the Northern Armies when the show begins, and she'll be tracking down the agents of Morgoth and Sauron, who killed her elven brothers.
Speaking of the elves, there will be a number of the immortal race – famous and not-so-famous – who'll feature as part of the plot. Robert Aramayo (Game of Thrones) has been cast as the legendary elf Elrond, while Benjamin Walker (Jessica Jones) will portray another iconic elf in Gil-galad. Charles Edwards (The Crown) will play Celebrimbor, the elven smith who creates the Rings of Power for Sauron. Although, the Dark Lord is disguised at the time, and manipulates Celebrimbor into forging them.
In his first major acting role, Will Fletcher is thought to be portraying one of Galadriel's brothers in Finrod (according to the Fellowship of Fans Twitter fan account (opens in new tab)), while Ismael Cruz Córdova (The Undoing) is playing a brand-new elven character called Arondir. In the show, Arondir has a secret, forbidden relationship with another new character – a human healer called Bronwyn, who'll be portrayed by Nazanin Boniadi (How I Met Your Mother).
The dwarves will also play an integral part. Owain Arthur (known for his role in UK medical drama Casualty) has been cast as Prince Durin IV, the eventual king of Khazad-dûm. Meanwhile, newcomer Sophia Nomvete will play the first female dwarf in a live-action Lord of the Rings project called Princess Disa.
Perhaps unsurprisingly, Isildur – the soldier who destroyed Sauron during the Second Age's final big battle – is also part of proceedings. He'll be played by Maxim Baldry (Years and Years). When we first meet him in the show, though, he'll be a sailor and not the warrior who becomes consumed by the One Ring following Sauron's defeat.
Charlie Vickers (Medici) will play a new human character called Halbrand, who is said to be on the run from his past. He'll come across Galadriel in the early stages of the series, though it's unclear if they'll team up for a greater purpose or stick together to simply survive.
Finally, Markella Kavenagh (The Cry) and Daniel Weyman (Gentleman Jack) have been cast as Nori Brandyfoot and The Stranger. Nori is a harfoot, one of three pre-hobbit races, who rescues Weyman's unnamed character when he crash lands on Middle-earth after arriving in a meteor. The Stranger's real identity is one of the biggest mysteries to emerge from the teaser. Given the secrecy around him, we suspect he'll have a major role to play later down the line.
In a bold move, #TheRingsOfPower condenses Tolkien's Middle-earth timeline and adds entirely new characters. Sophia Nomvete's dwarven princess, Disa, and Ismael Cruz Córdova's Silvan elf, Arondir, broaden the notion of who lives in Middle-earth.🔗: https://t.co/Tabxf9CzoL pic.twitter.com/s2MXkGpQXmFebruary 10, 2022
It's great to receive confirmation on these characters, but there are nine other main characters whose identities haven't been revealed yet. You can check out the other actors set to appear via the official casting page (opens in new tab) and, while we largely don't have confirmation on their roles, we have some ideas based on various inside sources.
One of those is Simon Merrells (Good Omens). According to the actor's biography page on the Warring and McKenna management agency website (opens in new tab), Merrells will play an original character called Trevyn. Given that Aramayo's character was thought to be called 'Beldor' before his real identity was revealed, we suspect the identity of Trevyn's character is another attempt by Amazon to withhold his real name until a later date.
Lenny Henry (Doctor Who, Broadchurch) has also confirmed that he's playing a harfoot elder in a BBC Sounds interview (opens in new tab), but his character's name isn't known yet. Meanwhile, Deadline (opens in new tab) has suggested that Lloyd Owen (Monarch of the Glen) portrays someone known as Loda.
Joseph Mawle, who played Benjen Stark in Game of Thrones, is also thought to have been cast as series antagonist Adar (h/t Deadline (opens in new tab)). However, it's unclear if this character has ties to Sauron – more on him later – or if he'll be a supporting villain. Speaking of Sauron, we don't know who will be playing (or voicing) Sauron yet. It could be Mawle if Adar is an alias of Sauron's, but the Dark Lord doesn't use this pseudonym in Tolkien's novels, so we'll have to wait and see.
The Fellowship of Fans (opens in new tab) alleges that Kip Chapman (Westside) is portraying someone called Selin. Meanwhile, A Discovery of Witches' Trystan Gravelle has given us a hint at his character's potential look (opens in new tab) for the show, but we're not sure who this is yet. In another tweet, Fellowship of Fans (opens in new tab) suggests that other characters who could appear include Queen Míriel, Valandil, Nolion and Ontamo. The first two of this quartet are pre-existing Middle-earth characters, while the latter two are brand-new individuals created for the show.
Finally, the Fellowship of Fans has also claimed that Ema Horvath (Don't Look Deeper) will portray Isildur's sister, who is known as Carine. They'll be another original character for Amazon's Lord of the Rings.
EXCLUSIVE: Ema Horvath is playing "Carine", Isildur's sister, which is an Amazon original character in the upcoming 'The Lord of the Rings' TV Show(1/7) pic.twitter.com/L51xiR6mayJanuary 2, 2022
There are a number of big-name players from Middle-earth's Second Age, particularly those of Númenorian descent, who haven't been revealed yet. We're sure to learn more about these individuals as The Rings of Power's release date draws nearer.
If you missed them, feel free to check out the 23 character posters that were released by Amazon before the official teaser trailer arrived.
Lord of the Rings: The Rings of Power plot
Lord of the Rings: The Rings of Power plot: what's it about?
In January 2021, TheOneRing.net revealed Amazon Studios' official synopsis for the series:
Our servers haven't crashed & burned like this since 2003, so here's the official show synopsis for Amazon's LORD OF THE RINGS series. 📺 #LOTRonPrime pic.twitter.com/O9k0Q8VkuzJanuary 13, 2021
The synopsis doesn't give much away, but showrunners J.D. Payne and Patrick McKay teased more of how they approached The Rings of Power's development from a story perspective.
Speaking to Vanity Fair (opens in new tab), McKay said: "[It's the story of] The forging of the rings. Rings for the elves, rings for dwarves, rings for men, and then the one ring Sauron used to deceive them all. It's the story of the creation of all those powers, where they came from, and what they did to each of those races. [We thought] 'Can we come up with the novel Tolkien never wrote and do it as the mega-event series that could only happen now?'"
Of course, similarities between Amazon's Lord of the Rings and Peter Jackson's legendary movie trilogy have been a hot topic of discussion among fans since the show's announcement. And The Rings of Power's showrunners were acutely aware of doing justice to the live-action films that have come before. "Can you imagine going back to such a beloved world and facing the high bar of the Peter Jackson movies?" Payne told Vanity Fair. "We were, all the time, very aware of the massive expectations."
So when is The Lord of the Rings: The Rings of Power set? It takes place during Middle-earth's Second Age, which lasted for nearly 3,500 years and ended with Sauron's defeat thanks to the Last Alliance of men and elves.
This is the battle that opened The Fellowship of the Ring film, so it's possible that we may see this adapted again in Amazon's TV series. And, given how central Sauron is set to be to the studio's TV adaptation, we're confident that it'll be featured in the final episode or two of the entire series, whenever that may be.
However, that's a long way off currently. According to Vanity Fair, The Rings of Power will tell multiple storylines across various locations in Middle-earth, so it'll take a while for the series to reach the large-scale battle that brings an end to the Second Age.
#TheRingsOfPower, set within Tolkien's Second Age, will juggle 22 stars and multiple storylines—from deep within the dwarf mines to the elven kingdom of Lindon. Here, the adventures of the fellowship are still some 2,000 years in the future.🔗: https://t.co/Tabxf9CzoL pic.twitter.com/FOQFHUKNQ3February 10, 2022
That's not all Vanity Fair has discovered. Galadriel – who is younger, angrier and more brash than the ethereal character we've previously seen – will be one of the series' main characters. The leader of the elves' Northern Armies, it isn't long before things take a turn for the worse and she's forced to fight for her survival alongside Charlie Vickers' Halbrand on storm-swept seas. Expect their uneasy alliance to play a significant role in earlier episodes, then.
Galadriel and Halbrand's chance encounter is a sign of how much original content The Rings of Power will contain. Per Vanity Fair's article, the show borrows from legendary author J.R.R. Tolkien's Appendices – a 150-page post-Silmarillion document that contains thousands of years of Middle-earth's history, various cultures, languages, and more.
Interestingly, Lenny Henry had told BBC Sounds that The Silmarillion may be adapted in some part for Amazon's Lord of the Rings. Speaking in a separate Vanity Fair article (opens in new tab), however, Payne confirmed that Amazon doesn't currently have the rights to The Silmarillion. So maybe we shouldn't expect any of that novel to be adapted for the small screen.
Regardless, there's plenty of Middle-earth history that The Rings of Power has to cover. Based on the teaser trailer, we know we'll be visiting iconic locations including Númenor, Lindon, and Khazad-dûm among others.
One Ring to rule them all, One Ring to find them, One Ring to bring them all, and in the darkness bind them, In the Land of Mordor where the Shadows lie. #LOTRonPrime pic.twitter.com/7TuQh7gRPDMarch 7, 2019
What else will Amazon's Lord of the Rings explore from narrative and character arc perspectives, though? Again, Vanity Fair's '10 burning questions' article holds some answers.
Payne and McKay revealed that The Rings of Power will follow "four or five big stories" in Middle-earth's Second Age.
The first sees Elrond – who is just beginning to turn into the diplomat-cum-warrior that we see in the Second and Third Ages – visit Durin IV, Disa and the rest of Khazad-dûm's dwarves at some point in season 1. The elven statesman is on a visit to try and repair the elves' relationship with the mountain-dwelling race, so expect plenty of tension and diplomacy to be on show in this story thread.
Next, we'll see the rise of Sauron himself as a physical villain. This is likely to play out over multiple seasons, but it's clear that Morgoth's former apprentice will loom large throughout proceedings.
As we mentioned earlier, the show will chart the rise of Isildur from sailor to the soldier who ends Sauron's reign of terror by severing the finger that the One Ring loops around. This will form part of the show's third overarching narrative, which explores the rise and fall of Númenor and the Game of Thrones-style politicking that plays out over its throne. The final major plot arc will lead into the Last Alliance of Men and Elves, who unite in a bid to stop Sauron from becoming Middle-earth's totalitarian ruler.
There'll be plenty of subplots throughout, though. Nori and The Stranger, Arondir's relationship with Bronwyn, and other side stories will appear frequently throughout the show's five seasons. And, interestingly, Nori and the Stranger's subplot may even tease the arrival of the first Middle-earth wizards. Asked if Weyman's character could be someone like Gandalf or Saruman, McKay replied: "Well, I would say those are not the only beings, those names, in that class. So maybe, but maybe not. And the mystery and the journey of it is all of the fun, I would say."
Don't expect any major villains to appear in the first season, though. "We didn't want to do a villain-centric thing [early on]", McKay told Vanity Fair. "We wanted it to be about introducing these worlds and the peoples who dwell in them and the major heroes and characters, some of whom you know, and some of whom are new. Season two we go a little bit deeper into the lore and the stories people have been waiting to hear."
Finally, we may even see some flashbacks to Middle-earth's First Age. Given that the teaser trailer supposedly shows Galadriel's brother Finrod fighting Morgoth and Sauron's forces, such a battle would have to take place in the First Age when Morgoth was still alive. Expect some backstory for the First Age to form part of the show's early episodes.
Lord of the Rings: The Rings of Power cost
Lord of the Rings: The Rings of Power cost: how expensive is it?
Amazon bought the rights to the Lord of the Rings TV show for $250 million in November 2017 (h/t Deadline (opens in new tab)). If Amazon completes its reported five-season run, it'll be expected that the entire production will have cost $1 billion, according to The Hollywood Reporter (opens in new tab). This would make The Rings of Power the most expensive series of all-time.
That $1 billion mark is moving closer to reality, if not more, too. As New Zealand-based publication Stuff (opens in new tab) revealed, Amazon's Lord of the Rings will reportedly cost $650m New Zealand dollars to produce. Converting that into US dollars, season 1 is valued over $465 million.
However, Amazon Studios had a portion of its production costs knocked off the bill by the New Zealand government. Reuters (opens in new tab) reported that Amazon received an extra five per cent from the nation's Screen Production Grant due to the jobs and work it generated for the country's economy. This meant that Amazon Studios was eligible to receive a rebate of NZ$162 million (US$116 million) from the New Zealand government – funds that reduced Amazon's financial outlay for season 1.
That reduction in costs won't be carried over when production moves to the UK, but the British government also offers financial incentives for movies and TV shows to be shot on UK soil. Amazon can expect, then, to receive some form of reimbursement.
Lord of the Rings: The Rings of Power crew
Lord of the Rings: The Rings of Power crew: who's involved?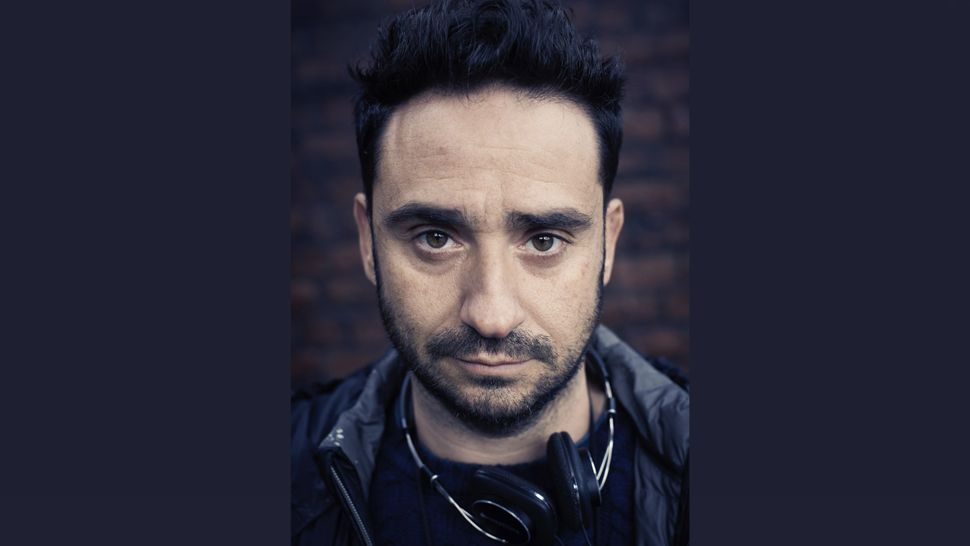 Jurassic World: Fallen Kingdom and A Monster Calls director J.A. Bayona is leading production on the show, while Payne and McKay have been on board since July 2018 (h/t The Hollywood Reporter (opens in new tab)) to write and co-executively produce the show.
Other executive producers include Bayona, Lindsay Weber, Callum Greene, Jason Cahill, and Gennifer Hutchinson. Kate Hawley led costume design on the series, while concept artist John Howe – one the film's chief conceptual designers – was also part of the crew.
Bayona directed the series' first two instalments, including the pilot episode. Hunters director Wayne Che Yip has directed four of season 1's eight episodes, while Charlotte Brändström (The Witcher, Jupiter's Legacy) helmed the final two entries.
Finally, Howard Shore – who scored all six Lord of the Rings movies – appears to be set to return to Middle Earth for the third time.
In January 2021, Shore spoke to TechRadar entertainment reporter Tom Power (during his freelance days) for Observer.com (opens in new tab), revealing that he hadn't been contacted by scoring the show but "would consider it" if asked. Deadline (opens in new tab) has since reported that Shore has held talks with Amazon Studios about penning the music for its TV adaptation. Here's hoping that an agreement can be reached as Shore would be the perfect fit for it.
Interestingly, Shore didn't score the music for the show's first trailer. According to TheOneRing.net (opens in new tab), Cavalry Music (opens in new tab)'s Felix Erskine was responsible for the sweeping, grandiose music that we hear. It's odd that Erskine would write the music for The Rings of Power's trailer, but not be involved in the show itself. Has Shore's return fallen through? We'll have to wait and see.
Lord of the Rings: The Rings of Power tie-ins
Lord of the Rings: The Rings of Power: could we see spin-off shows and movies?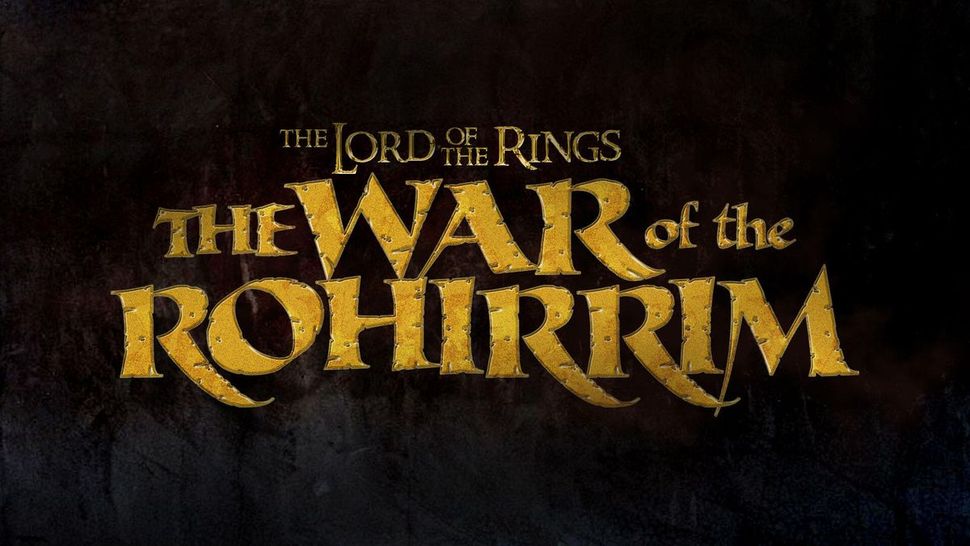 Maybe. One upcoming project that won't tie into The Rings of Power, though, is the War of the Rohirrim animated flick.
The Rings of Power is set centuries before The Lord of the Rings: War of the Rohirrim, so don't expect there to be any crossover between these events.
For those who may have missed this announcement: last year, Variety (opens in new tab) reported that Warner Bros. Animation is developing a Lord of the Rings anime movie. Focusing on the history of Helm's Deep, the legendary Rohan stronghold that was the scene for Lord of the Rings: The Two Towers' massive battle, War of the Rohirrim will tell the tale of King Helm Hammerhand, whose reign is remembered for a long and costly war that occurred during his time on the throne.
Anime filmmaker Kenji Kamiyama, who has helmed Netflix's Ultraman series among other projects, will direct War of the Rohirrim, which will supposedly tie into the six main Lord of the Rings films.
However, given that King Hammerhand's reign took place around 260 years before Lord of the Rings' main events, it won't be linked to Amazon's TV series. The latter is set during Middle Earth's Second Age, so it'll precede events in War of the Rohirrim. The film won't be released until April 2024, too.
That doesn't mean that there won't be spin-offs from The Rings of Power. Per Variety (opens in new tab), Callum Greene – one of Amazon's Lord of the Rings' executive producers – signed a first-look deal with Amazon Studios in March 2022. Could some of his forthcoming projects be centered around The Rings of Power? It's possible, especially with Amazon Studios closing its $8.5 billion deal to acquire MGM (per Variety (opens in new tab)), which was the studio that delivered The Hobbit film trilogy to audiences. Keep your eyes peeled, then, for other potential Lord of the Rings spin-offs.