The iPhone 8's reign is over. It used to be the flagship apple smartphone that everybody wanted, but somehow it now finds itself five models in the past. But it's still a fabulous phone and iPhone 8 deals have now really started getting cheap, thanks to the winter sales season.
You can compare iPhone 8 deals on this very page and there are some ace options to consider. For example, we're still loving the excellent 30GB tariff on EE that costs absolutely nothing upfront. While if you can save some serious cash over the two year contract by reducing your data allowance but also your bills - to less than £25 per month!
You can save yourself lots of money now by using TechRadar's price comparison on this very page. And to make it even easier for you to get the best tariff on an Apple iPhone 8, we've picked out specific recommendations further down the page so you can easily locate the most attractive deals at different data points, networks and budgets.
And you can save £10 on the upfront cost of any iPhone 8 deal at Mobiles.co.uk by using the voucher code 10OFF at the checkout - it's exclusive to TechRadar readers and isn't available on the newer iPhone range as yet.
Filter and compare all of the iPhone 8 deals available in the UK:
Top 5 best iPhone 8 deals you can buy in the UK today: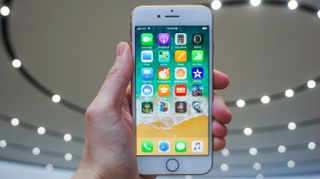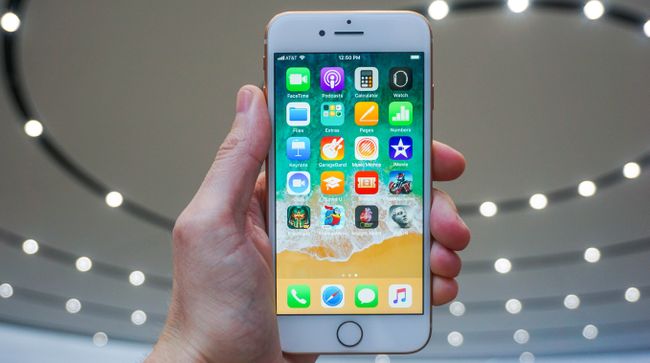 Don't expect a revolution with the iPhone 8. It's essentially a tweaked iPhone 7 with a few enhancements and one or two upgrades. For that reason we wouldn't particularly recommend this phone to anyone with an iPhone 7 - but for those with older phones this could make a timely upgrade if the price of the iPhone XS or iPhone XR makes you want to weep.
Read TechRadar's full iPhone 8 review
Now let's break down the best iPhone 8 deals by network...

iPhone 8 deals: the best on EE this month
iPhone 8 deals: the best on O2 this month
iPhone 8 deals: the best on Vodafone this month
iPhone 8 deals: the best on Three this month