No One Will Save You on Hulu/Disney Plus shows why your TV's sound needs an upgrade
In this era of movies coming to streaming first, how you watch makes a big difference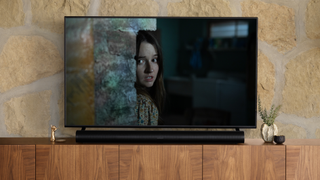 (Image credit: Sonos / 20th Century Studios)
As a big fan of small-scale horror/thrillers, I got straight into No One Will Save You this weekend, which is available on Hulu in the US and Disney Plus elsewhere. It's got a great, creepy alien-attack-against-a-woman-in-a-lonely-house premise that starts simple and tense, but grows delightfully weirder over time in a way that will 100% have someone in the room saying, "wait, now what's happening??" out loud.
I loved it… but a huge part of its effectiveness is in its fantastic sound design, which made me feel acutely aware that the experience I was getting wasn't what most people would get. This is clearly a movie that was made for theaters and their big, expansive sound systems, but just like Prey before it, it got pushed straight to streaming by Disney.
I have a great surround setup with a Sonos Arc, two Sonos One rear speakers and a Sonos Sub Mini. During the film, where star Kaitlin Dever is being stalked by an unseen force, the movie is making very careful use of the disconnect between where her attention is and where the creaking of movement is coming from. When you're following her gaze as she tries to make out what a shadow behind a window is, it's putting sudden movement behind and above you. It's hardly a new trick in the world of horror, but it's done in an especially disorienting and panic-inducing way here.
And later in the movie, sound design is still massively important, but in a different way that I don't want to spoil. The expansiveness of my soundbar and impact of my subwoofer definitely made a major difference here.
I'm in the 10%
But here's the problem: most people don't have any kind of sound system with their TV. Sonos once told me that it estimates around 10% of TV owners have any kind of speakers attached, whether that's one of the best soundbars, or a stereo system, or a surround setup.
That means most people watching this new movie are not getting the full effect of its atmosphere. Obviously, that's also true of other movies people watch at home without a surround setup, but I've watched plenty of those too, and this was the first time that it struck me hard while in the middle of the movie that I was probably enjoying it significantly more than someone watching with mediocre TV speakers.
Some of the best TVs are doing well with positional audio now – the Samsung S95C and Sony A80L stood out recently, and we're in the middle of testing the Panasonic MZ2000 which has a very impressive speaker array – and obviously a soundbar without rear speakers still offers a big improvement in depth and width of the sound, so would've given a stronger flavor of what the movie is doing.
But ultimately, if you're someone who rushes to see exciting new movies when they're launched on the best streaming services – and especially if you're a horror or thriller fan where the atmosphere is paramount and so carefully structured – I can't recommend enough that you look out for a TV audio upgrade among this year's Black Friday deals. Here are some I'd recommend:
Sonos Beam 2nd Gen with Sonos One SL rears
Want something small but high-quality? This is a great combo, delivering 5.1 surround sound, and some virtual Dolby Atmos height, too. The Sonos One SL has technically been discontinued, but it's still around, and is great value. We gave the Sonos Beam 2nd Gen a strong review. It delivers good bass without needing a subwoofer. You can always start with the soundbar only and add the speakers later, though like I say, don't wait too long, since they won't last forever.
Samsung HW-Q800C
This is a fantastic mid-range Dolby Atmos soundbar, with real upfiring and side-firing speakers, and fantastic dynamic range, partly thanks to its powerful subwoofer. We gave it five stars in our Samsung HW-Q800C review – and you can add rear speakers to it after purchasing if you want. Samsung makes inexpensive speakers with just single rear drivers, or a fancier set of rears with extra upfiring speakers for even better Dolby Atmos.
Samsung HW-Q990C
This is the most elite soundbar-based Dolby Atmos sound you can get right now. You get a big soundbar (for TVs of up to 55-inches and up), rear speakers and subwoofer in the package, delivering 11.1.4 channels of sound in total – and all from real speaker drivers, not virtual. In our Samsung HW-Q990C review, we raved about how powerful it can be when needed, but also delicate and clear when movies demand it.
You might also like
Sign up for Black Friday email alerts!
Get the hottest deals available in your inbox plus news, reviews, opinion, analysis and more from the TechRadar team.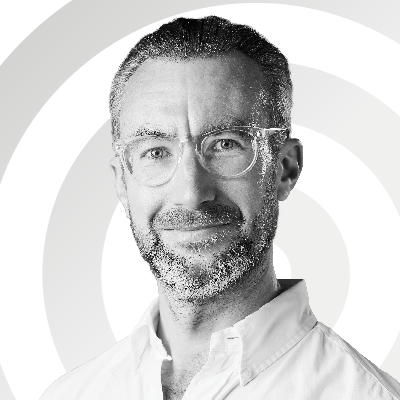 Managing Editor, Entertainment
Matt is TechRadar's Managing Editor for Entertainment, meaning he's in charge of persuading our team of writers and reviewers to watch the latest TV shows and movies on gorgeous TVs and listen to fantastic speakers and headphones. It's a tough task, as you can imagine. Matt has over a decade of experience in tech publishing, and previously ran the TV & audio coverage for our colleagues at T3.com, and before that he edited T3 magazine. During his career, he's also contributed to places as varied as Creative Bloq, PC Gamer, PetsRadar, MacLife, and Edge. TV and movie nerdism is his speciality, and he goes to the cinema three times a week. He's always happy to explain the virtues of Dolby Vision over a drink, but he might need to use props, like he's explaining the offside rule.