The Sony A80L might not benefit from next-gen OLED technologies and brightness, but its stellar appreciation for the finer things in AV life means it's still hard to resist – especially if your budget can't stretch to its 'showier' rivals. You just might need to control how much light is in the room.
Pros
+

Beautifully refined picture quality

+

Strong, immersive sound quality

+

Elegantly minimalist design
Cons
-

Only two full HDMI 2.1 ports

-

Limited brightness

-

No HDR10+ support
Why you can trust TechRadar We spend hours testing every product or service we review, so you can be sure you're buying the best. Find out more about how we test.
Sony A80L: Two-minute review
At first glance, the Sony A80L has a difficult road to travel. It's unfortunate enough to arrive, after all, as a relatively traditional WRGB OLED TV in the same year that LG has launched spectacular new Micro Lens Array (MLA) technology in its G3 OLED TV series, and Samsung has launched the giant leaping second generation of its Quantum Dot OLED technology with its S95C series.
But the Sony A80L starts combatting potential accusations of old school-ness right away, though, with a crisp, clean and minimalist design. It also supports most of the latest gaming features, including 4K at 120Hz refresh rates, Auto Low Latency Mode switching and variable refresh rates. Plus, it marks the debut of Sony's new Game Menu – an onscreen display explicitly designed to show game-related settings and source information. It is a shame that the A80L only supports the most cutting-edge gaming features over two of its four HDMI ports, and doesn't support 4K Dolby Vision gaming at 120Hz – but overall, its feature rank alongside the best gaming TVs.
The A80L sonically stands out from the crowd thanks to its Acoustic Surface Audio+ technology. This sees the screen functioning as a three-channel speaker, resulting in a richer, warmer and more direct audio experience than LG and Samsung TVs we've mentioned – unlike a lot of the best OLED TVs, you won't definitively need to add a soundbar here.
The A80L really earns its corn, though, with the beautiful refinement, control and naturalism of its pictures, proving that concentrating on the little things in home entertainment can go a long way – when it comes to detail and realistic looking images delivered the way the creators intended, this ranks among the best TVs. But that's if you're watching in rooms where you can control the light, because it's dimmer than most of the competition, and struggles to punch through reflections – this isn't about reaching dazzling numbers, it's about making the most of what you've got. For cinephiles, it's a great buy – but the LG C3 will offer more flexibility for a lot of people at the same kind of price.
We tested the 65-inch version of the Sony A80L for this review.
Sony A80L review: Price and release date
Release date: May 2023
Price: £2,499 / $2,599 / AU$4,495 for the 65-inch version we tested
The Sony A80L was released in May 2023 in most territories around the world. In the UK and US, the 65-inch Sony XR-65A80L that we tested is substantially cheaper than the high-end OLED TVs that have dominated the headlines this year.
In the US, it's $700 cheaper than both the LG G3 or the Samsung S95C at the same size, an it's £800 cheaper in the UK than the LG G3 and £1,000 cheaper than the Samsung S95C. It's $800 cheaper in Australia than the G3, but the only strange exception to the 65A80L's global price advantage finds the Samsung 65S95C selling in Australia for actually AU$300 less than the 65A80L. Which definitely puts Sony's mid-range set at a huge disadvantage there.
The most difficult challenge for the Sony A80L is that it's practically the same price as the LG C3, which is the most equivalent option in LG's line-up, and offers a little more brightness and four full HDMI 2.1 ports for gamers. But weaker sound,
A 55-inch 55A80L is available for £1,999/$1,899.99/AU$3,495 offically – but we're seeing it for notably cheaper than this already. There's also a 77-inch model for £4,499/$3,599.99/AU$TBC, and an 83-inch model for £5,499/$5,499.99/AU$TBC.
Sony A80L review: Specs
Swipe to scroll horizontally
| | |
| --- | --- |
| Screen type: | OLED |
| Refresh rate: | 120Hz |
| HDR support: | HDR10, HLG, Dolby Vision |
| Audio support: | Dolby Atmos, DTS |
| Smart TV | Google TV |
| HDMI ports: | 4 (2x HDMI 2.1) |
Sony A80L Review: Features
Acoustic Surface+ audio tech for bigger sound
Cognitive Processor XR powers it all
Special features for PS5 gaming unique to Sony
With so many new takes on OLED TV technology now doing the rounds (after years of relatively limited hardware advances), we first need to get to the bottom of exactly which OLED technology the A80L is packing. And the answer is that it uses a so-called OLED EX panel – one that uses a traditional WRGB OLED design but with deuterium OLED materials capable of producing more brightness than the panels used in the most basic entry-level OLED TVs. (We have a guide to all the different OLED TV panels of 2023.)
There's no heat sink on board to help the screen push even brighter, there's none of the Micro Lens Array technology introduced on the LG G3 TVs this year, and there are no Quantum Dots (for Sony with Quantum Dots you'll have to hold out and save up for the Sony A95L range, set to launch later in the year).
While a heat sink, at least, might have been nice, in truth, the A80L's panel specifications are pretty much in line with what we'd expect of a midrange 65-inch OLED TV – it's the same core tech as the LG C3.
The panel is driven by Sony's latest Cognitive Processor XR processing system. This continues with Sony's claimed approach of trying to subtly adjust countless different picture elements within every shot to make the images that appear on screen look more 'real world'. In particular, imbuing them with a refined sense of depth and an understanding of how your eyes perceptually focus on specific objects in the real world rather than just taking in everything 'flat'.
The main new addition to the processing for 2023 is a new XR Clear Image stage that promises cleaner, crisper 4K upscaling of sub-4K imagery. Otherwise, the XR OLED Contrast Pro, color-related XR Triluminos Pro and XR OLED Motion features remain unchanged. This is not bad, given that the Cognitive XR processor has achieved near-universal praise in previous iterations.
The A80L's connections include four HDMIs, an optical digital audio output, two USB ports and a center speaker input, allowing the speakers in the TV to join forces with the speakers in a compatible Sony soundbar to deliver a more detailed and better-positioned center -channel performance.
The TV supports HDR10, HLG and Dolby Vision HDR formats but not the HDR10+ format, which, like Dolby Vision, provides extra scene-by-scene picture information to compatible screens. It's worth noting that rival TVs from Philips and Panasonic can support HDR10+ and Dolby Vision, though these aren't available in the US – and with most TV brands, you still only get one or the other.
The A80L does carry IMAX Enhanced and Netflix Calibrated certification, though, meaning that it has been assessed as capable of doing justice to IMAX's special picture and sound mastering systems (IMAX's unique twist on DTS:X can be passed out to compatible soundbars using eARC technology), and delivering pictures that get extremely close to the mastering values and standards used by Netflix when it creates its own shows.
The A80L's audio provision is more of a headline-grabbing feature than that of most TVs because the TV screen makes the majority of the sound, thanks to a trio of 10W actuators behind it. These actuators deliver left, center and right channels and can help sound effects appear as if they're coming from the right place on the screen.
The A80L's relatively premium version of Acoustic Surface Audio sees the main actuators backed up by a pair of 10W rear-mounted subwoofers for extra heft – as we'll talk about later, they might mean you can skip adding one of the best soundbars.
Google TV provides the A80L's smart features. This ensures you get a pretty fulsome mix of streaming (and other) apps, including the big hitters of YouTube, Netflix, Amazon Prime Video, Disney+, Apple TV and Sony's own Bravia Core.
Bravia Core warrants special attention for two reasons. First, it's exclusive to Sony TVs and uniquely offers streaming bandwidths of up to 80Mbps designed to deliver a level of picture quality beyond that you can expect with the likes of Netflix and Amazon Prime Video (which top out at around 25Mbps). Three times the data means stronger detail, more realistic colors and more lifelike contrast – closer to Blu-ray. Second, anyone buying the A80L will be entitled to 10 free premium (relatively recently released) movies and two years of free streaming of all of Bravia Core's back catalog of film and TV productions from Sony's studios. It's a lovely bonus!
The A80L features four HDMI ports, but only two of them support full HDMI 2.1 features, including 4K 120Hz and VRR for gaming. However, the A80L supports Sony's 'Perfect for PS5' features, which include a special HDR mode just for the console, and custom gaming settings depending on the genre.
Sony A80L review: Picture quality
Gorgeously subtle, refined color
Spectacular sharpness and detail
Not as bright as many OLED TVs
As I pointed out earlier, the A80L can't depend on unprecedented levels of OLED brightness to make its pictures stand out from the crowd. Fortunately it has plenty of other outstanding tricks up its sleeve.
For starters, its sharpness and detail levels with both native 4K and upscaled HD content is stunning. Running the A80L side by side with a number of other key mid-range rivals, including the LG C3, sees Sony's set producing pictures that look more richly textured, crisper, denser, more three-dimensional and more refined. What's more, even with native 4K content sources, this sense of extra clarity and resulting immersive immediacy is achieved without just applying aggressive sharpening processing to everything; the sense of detail and clarity instead feels completely organic and authentic.
There seem to be two main reasons for this. First, the A80L's color handling is mesmerizingly precise. The set's Triluminos system delineates even the most minute of color tone shifts and differences, right down to a per-pixel level, with amazing accuracy. This means there's no hint of color banding or blocking issues, and that images appear with that almost 'analog' level of purity and naturalism with which your eyes receive the real world.
The second main reason for the A80L's stellar clarity and purity has to be the quality of its Cognitive XR processor. The level of image understanding and ability to cross reference and balance so many different picture elements, from object detection and weighting through to pixel-level color matching and light management is as good as it gets in today's TV world… Until Sony's Quantum Dot OLED A95L turns up, at least.
The A80L's precision means there's remarkably little noise in pictures either, in very bright or very dark areas, further enhancing the sense of purity that makes it so easy to feel fully immersed in whatever film or TV show you're watching.
The A80L's handling of near-black image content – arguably the toughest content for OLED screens to manage – is startlingly good across all presets bar the most extreme Vivid one, actually revealing the most subtle shadow detailing better and more cleanly than any other similarly specified OLED TV to date.
Side by side comparisons of extremely dark HDR movie scenes with the LG C3 do reveal that LG's screen delivers a more contrast-rich picture, with at times deeper black tones and consistently brighter light peaks than you get with the A80L. However, while the A80L might look a touch less profoundly black in some dark areas than the LG, even a touch 'smoky' during some shots in Georgie's basement near the start of It on 4K Blu-ray, scenes like this confirm that Sony's set brings out more subtle shadow detail information, revealing a little 'black crush' on the LG set. At least outside of the latter's 'flatter' Filmmaker Mode preset.
The stunning detail and precision that it should be clear by now is the A80L's selling point holds up, too, when there's motion in the frame. The A80L's True Cinema motion setting puts Sony right back at the top of the TV pack when it comes to handling 24p movie content, taking the edge off judder without creating the over-fluid 'soap opera effect', causing smearing, losing detail between frames, or generating distracting unwanted processing side effects.
At which point we need to turn to the elephant in the room: Brightness. The A80L's pictures are clearly much less bright than those of this year's cutting edge MLA and QD-OLED hot shots. To put some numbers on this, the A80L tops out on a 10% white HDR window at 800 nits in its IMAX Enhanced mode, while the LG G3 and Samsung S95C both get up to around 1,400 nits with the same test screen. Or with a white HDR window covering 100% of the screen, the A80L sticks at a best of 189 nits in its Standard mode, while the G3 and S95C hit 239 and 283 nits respectively in their brightest usable presets.
If anything, the difference in brightness between the A80L and this year's more expensive trailblazers is more noticeable when simply watching the set than it is from objective measurements. Especially with aggressively bright HDR transfers, where the A80L's bid in most presets to keep a representative sense of HDR's light range can see lead to a really significantly duller baseline light level than some of its latest premium rivals.
Sony shows awareness that the A80L isn't as bright as many of its 2023 peers by providing an extremely aggressive Vivid preset. Unfortunately, though, you don't have to use this picture preset for long to realise that it's really pretty nasty, introducing color noise, losing loads of the color subtlety in vibrant areas that's such a strength of the TV with all of its other presets, and causing bright white picture areas to become filled with blue speckling noise.
Fortunately it's easy to avoid the Vivid mode's nastiness: Just don't select it. What really matters is that while the A80L's pictures may not, as a result, deliver quite so dramatic an HDR effect as even some of its direct mid-range rivals (never mind the dazzling new premium OLED technologies), its exceptional light control, clarity and precision still make it a dazzling TV in its own subtle right.
Picture quality score: 4.5/5
Sony A80L review: Sound quality
Sound feels connected to action on-screen
Can go loud without distorting
Bass is average despite subwoofers
Sony remains the only TV brand in the world creating the sound of its OLED TVs by using actuators to vibrate their actual screens – and it's an approach that continues to work well.
For starters, it has the advantage of producing a sound that emerges directly from the TV, creating a more direct and powerful effect than most TVs that use down-firing, rear- or side-mounted speakers. This room-filling directness of the A80L's sound is bolstered, too, by the set being able to go surprisingly loud without succumbing to any distortion or crackling and by the way its impressively expansive mid-range helps it produce a well-rounded and open tone free of compression, harshness or muddiness.
Creating the A80L's sound using its screen also has the advantage of making soundtracks appear to be almost uncannily accurately connected to the onscreen action. So if somebody is talking on the left of the screen, you hear their voice coming from the left. Or if a car drives across the screen, its engine sound travels across the screen as well. It's startling how much this direct sound effect placement enhances your sense of involvement in what you're watching – especially if the TV is receiving a Dolby Atmos soundtrack.
As with all audio systems that vibrate flat surfaces to create their sound, the A80L doesn't reach especially deep with its bass. And the rear-mounted subwoofers don't compensate for the lack of deep bass from the main speakers quite as fulsomely as I'd have liked.
Overall, though, the A80L is a strong audio performer for its money that leaves many rivals – including LG's C3 and G3 models – feeling quite thin and brittle by comparison. Its sound won't replace the more elite models in our selection of the best Dolby Atmos soundbars, but unlike some TVs, you won't feel the need to add a soundbar immediately just to hear speech clearly,
Sound quality score: 4.5/5
Sony A80L review: Design
Extremely thin outer edges
No visible speakers
Adjustable height desktop feet
The A80L elegantly pursues a philosophy of producing pictures from the bare minimum of visible hardware. For starters, the frame around the screen is extremely thin – helped by the screen generating the TV's sound, removing the need to build in any visible speakers.
The screen is less than half an inch deep at its edges, and the screen frame tidily sits flush with the screen surface. The TV also sits on a pair of ultra-minimalist metal feet so slim when viewed straight on that you can barely see them.
The feet can be attached in three different ways. To maintain the TV's most minimalist approach, you can attach the feet in narrow or wide configurations so that the screen sits right down on top of them. Or you can attach the feet so that they raise the screen a couple of inches or so to allow you to fit a soundbar beneath the screen.
If you're thinking of wall hanging the A80L, you should note that there is a central section of the set's rear housing the TV's connections, panel drivers, subwoofers and processing electronics that sticks out further than the rest. The transition to this chunkier part is crisply designed, though, and this deeper part of the rear is adorned in a striking grid of etched squares. Though I'm bound to say that if you're looking at the back of your A80L, you aren't using it right…
The A80L ships with two remote controls: a long, thin, relatively elegant one devoid of number buttons but equipped with a mic for voice recognition and direct access streaming app buttons; and a short, stubby, rather plasticky one that carries a numerical pad but no direct app buttons and no Google Assistant voice control buttons.
Personally, I'm not convinced the numbered remote feels particularly necessary, but I guess there may be the odd occasion where number-loving freaks might lap it up.
Sony A80L review: Smart features and menus
Google TV smart system
Chromecast built in
Google Assistant and Works With Alexa/Apple HomeKit voice control
The A80L uses Google TV for its smart system. This brings a huge collection of apps (more than 10,000 according to Sony), including key video streaming services such as Disney Plus, YouTube, Prime TV, Netflix, Apple TV and the catch-up apps for most of the UK's terrestrial broadcasters. Plus, as discussed earlier, this being a Sony TV there's also the Bravia Core app, with its high-quality streams and free movies included with your TV purchase.
Google TV presents you with a more attractive and usable interface than its Android TV predecessor. However, it's still not as intuitive, easy to use or effective at recommending content you might want to watch as some rival smart platforms.
The relationship between the content and picture adjustment menus can be a bit opaque and complicated with Google TV, too – though Sony does now provide a 'cog' button on its remote controls that takes you directly to a menu containing most of the available picture and sound adjustments without you needing to navigate your way to them via the main Home menu.
The Google connection does mean, though, that Chromecasting is supported right out of the box, and you can control the TV/search for content verbally thanks to built-in Google Assistant support and 'works with' Alexa and Apple HomeKit support (the latter meaning you need external Alexa/HomeKit listening devices). The Apple connection extends to AirPlay 2 support too.
The most unusual smart feature of the A80L is its support for Sony's Bravia Cam. Available as an optional extra, this camera can be attached to the top of the TV, opening up a series of extra features from a gesture-based control system to video calling, proximity alerts to alert you when children might be getting too close to the screen, and even an Ambient Optimization Pro feature that detects where you're sitting in relation to your TV and optimizes the picture and sound profile accordingly.
Smart features and menus score: 3.5/5
Sony A80L review: Gaming
New game-specific menu
4K 120Hz and VRR support on two HDMIs
Middling 16.5ms input lag
The A80L looks lovely with gaming graphics. Its obsession with fine detail and exemplary light control is arguably even more impressively exposed by the increasingly spectacular 4K, HDR graphics now provided by the likes of the Xbox Series X, PS5 and latest PC graphics cards than with high-quality video sources.
The A80L can't infuse graphics with the same sort of brightness that the higher-tier OLEDs or mini-LEDs such as the Samsung QN90C can, But actually, its processing handles HDR tone mapping so well that graphics still enjoy bold-looking light peaks and highlights. This is especially true with PS5 games, presumably thanks to Sony's Auto HDR feature (where the console recognises which Sony TV it's connected to and automatically adjusts its HDR output according).
Textures and fine details are delivered with the same precision you get with video sources, too, and motion is handled excellently, whether at 60Hz, 120Hz, and with VRR enabled.
We measured input lag at 16.5ms in the TV's Game mode – the latest Samsung and LG OLED TVs are getting lag down to below 10ms nowadays, so this is not an amazing result, though it's not bad at all.
The new Game Menu Sony has introduced to its premium TVs for 2023 is reasonably effective and introduces such features as VRR toggling, a Black Equalizer option that lets you raise the brightness of dark areas to make hiding enemies easier to see, a Motion Blur Reduction option, and the option to call up and adjust the appearance of a crosshair at the center of the screen. There's currently no sign of the feature Sony has previously promised for adjusting the image size for gamers who want a smaller display area to improve their reaction times; presumably, this one will arrive via a firmware update later in the year.
While the A80L delivers great gaming results, there are one or two limitations to its gaming talents. The worst is that as well as only having two HDMI ports capable of handling 4K/120Hz feeds rather than all four, you can't have the TV support both Dolby Vision and 4K/120Hz simultaneously. You must manually choose between 120Hz or Dolby Vision support in a dedicated HDMI menu. These sorts of limitations are feeling a bit past their sell-by date now, given that LG has been supporting 4K/120Hz and Dolby Vision without any issue on all four of the HDMIs on their mid-range and high-end OLED TVs since 2021's C1/G1 series.
In an ideal world, it would have been nice, too, if the 65A80L supported the NVIDIA G-Sync and AMD FreeSync versions of VRR as well as the standard HDMI version, but at least the basic VRR system works perfectly well.
Sony XR-65A80L review: Value
Fair price for a strong mid-range TV
Much cheaper than premium new MLA and QD OLED rivals
Also slightly cheaper than LG's C3
The A80L's pricing seems like solid value for a newly launched mid-range 65-inch TV. Particularly as it slightly undercuts the LG C3 in some territories. Considering that you might not need the expenditure of a soundbar (and we'd recommend one for the LG C3), that makes it a good option – even if it lags behind the C3 for some features.
For the money's no object crowd the A80L's relatively straightforward panel configuration and ensuing paucity of brightness compared with 2023's 'giant leap' rivals may dent its appeal. But for anyone looking at prices more towards the mid-range end of the premium TV market, the A80L has a huge amount to offer – especially for home theater fans who want to see every last detail of their favorite films and don't mind darkening their rooms for a more cinematic experience.
For its money, the A80L is unique and alluring enough with its dark-room movie-night appeal to be well worth its asking price.
Should I buy the Sony A80L?
Swipe to scroll horizontally
| Attributes | Notes | Rating |
| --- | --- | --- |
| Features | Mid-range 4K OLED panel with four HDMIs, IMAX Enhanced and Netflix Calibrated certification and Sony's Bravia Core. | 4.5/5 |
| Picture quality | Spectacular sharpness and detail but not as bright as the latest OLED technologies. | 4.5/5 |
| Sound quality | Acoustic Surface Audio system with 50W of total power and three main speakers and two subwoofers. | 4.5/5 |
| Design | Extremely thin outer edges with no visible speakers and adjustable height desktop feet. | 4/5 |
| Smart features and menus | Google TV smart system with Chromecast built in and Google Assistant and Works With Alexa/Apple HomeKit voice control. | 3.5/5 |
| Gaming | 4K 120Hz and VRR support on two HDMIs, and 16.5ms input lag will be fine for most. | 4/5 |
| Value | Fair price for a strong mid-range OLED, especially since you may not need a soundbar. | 4/5 |
Buy it if…
You want a TV that loves films as much as you do
Serious home cinema fans will love the A80L's incredible 4K clarity, beautiful light control (especially in dark scenes) and peerless color refinement and balance.
You want a powerful and immersive built-in audio system
The A80L's Acoustic Surface sound system pushes its sound directly forward into your room and places effects with more accuracy for a more impactful experience.
Don't buy it if…
You have a bright room
The latest QD-OLED, MLA OLED and mini-LED TVs can provide substantially more brightness to counter a light-room environment.
You want all the latest gaming features
Only two of the A80L's HDMIs support 4K at 120Hz with VRR, and the TV can't support Dolby Vision at 4K 120Hz at all.
Also consider...
Swipe to scroll horizontally
| Header Cell - Column 0 | Sony A80L | LG C3 | Samsung QN95C |
| --- | --- | --- | --- |
| Price (65-inch) | £2,499 / $2,599.99 / AU$4,495 | $2,600 / £2,899 / around AU$3,900 | $3,299 / £3,699 |
| Screen type | OLED | OLED | QLED with mini-LED |
| Refresh rate | 120Hz | 120Hz | 120Hz |
| HDR support | Dolby Vision, HDR10, HLG | Dolby Vision, HDR10, HLG | HDR10+, HDR, HLG |
| Smart TV | Google TV | webOS 23 | Tizen |
| HDMI ports | 4x (2x HDMI 2.1) | 4x HDMI 2.1 | 4x HDMI 2.1 |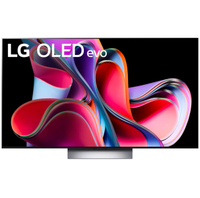 LG C3
LG's latest OLED mid-ranger provides more brightness and contrast range than the Sony A80L for only a little more money, as well as providing Dolby Vision 4K 120Hz support across all four HDMIs. It's not as sharp with 4K or upscaled HD as the Sony, though, and nor is it quite as refined with its color and shadow detail reproduction – and it doesn't sound as good.
Read our full LG C3 review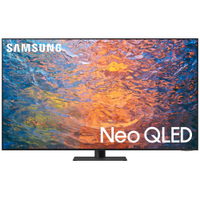 Samsung QN95C
Samsung's latest mini-LED flagship 4K TV can produce far more HDR brightness than the A80L. Though unlike the Sony OLED, it has to dim bright highlights of dark scenes quite heavily to control black levels. Samsung's screen doesn't support Dolby Vision, but does instead support HDR10+, and it has four HDMI 2.1 ports for gaming.
Read our Samsung QN95C review
How I tested the Sony A80L
Tested at home, in real viewing environments, for general viewing
Light and input lag measurements taken by me
I have over two decades of experience reviewing TVs and AV equipment
I tested the Sony XR-65A80L model at home, where I was able to compare it directly with some important competition, including the LG C3. I could watch it in a typical viewing environment here, and watched movies from Sony's Bravia Core service, a 4K Blu-ray player, and from streaming services.
I am able to take my own measurements on light output using industry-standard equipment, and to measure input lag using a Leo Bodnar testing box.
I've been working as a review for TVs, projectors, soundbars, AV receivers… you name it, I've reviewed it, for more than two decades.
First reviewed: June 2023
AV Technology Contributor
John has been writing about home entertainment technology for more than two decades - an especially impressive feat considering he still claims to only be 35 years old (yeah, right). In that time he's reviewed hundreds if not thousands of TVs, projectors and speakers, and spent frankly far too long sitting by himself in a dark room.