Explained: the 6 types of OLED TV screens in 2023, and how they differ
From ultra-high-end to budget, and everything in between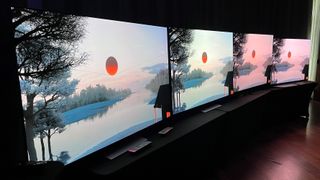 (Image credit: Future)
When it comes to premium TVs, the best OLED TVs are highly sought after – the technology's ability to adjust the brightness of each pixel individually creates unparalleled contrast and precision to images, making them look more cinematic.
There are lots of different OLED TV models, but what you may not know is that they all use the same few screens. Different manufacturers will apply their own image processing or other custom tech to enhance the experience, so the final result certainly isn't identical, but ultimately it starts from the same six building blocks.
And these six different screens are far from identical – in fact, knowing about them tells you a huge amount about what to expect from an OLED TV. Five of them are made by the same manufacturer, LG Display (this company operates separately to LG Electronics, which actually sells you finished TVs), and one is made by Samsung Display (which, again, operates separately to Samsung Electronics).
So let's go through what all the OLED TV screen types are, which TVs use them and what it means for what those TVs can do, because the screen can be what gets something into our list of the best TVs, or stops one making it into our list of the best 120Hz TVs. We'll start by going through LG Display's screens from high-end to cheapest, and then explain Samsung's screen.
I should note that in some cases, the manufacturers haven't officially said which panel is in which TV, because they often either don't want to or legally can't. But we're able to find out, either by talking to industry insiders who know the 'secrets', or by a process of elimination because – as you'll see below – these screens have quite specific capabilities (however, I haven't included 2023 models here because I get conflicting information about them, and I don't want to mislead).
1. LG 3rd Gen OLED 4K with Micro Lens Array
The most elite (and complicated) 4K panel in LG's lineup is third generation OLED tech, which you'll often see referred to as an MLA (Micro Lens Array) panel. We have a more in-depth guide to Micro Lens Array tech, but here's the headline. Billions (with a b) of tiny lenses scattered across the whole screen mean that light from the OLED pixels is angled towards your eyes much more effectively, meaning less light is wasted just bouncing within the TV itself.
This is combined with an on-panel algorithm called "OLED Meta" that manages the heat and brightness balance of the panel, so that bright highlights can be pushed to dazzle more without damaging the pixels.
There is also an anti-reflection layer built into this that's more advanced than just about anything else in TVs, helping the images to stand out more – we've got a look at what a difference that makes here.
It's my understanding that the actual OLED pixels aren't really any brighter in this panel than in the OLED EX panel we'll talk about below, but that the lens structure completely changes the efficiency of the screen, meaning that it can reach 1,400-1,500 nits of peak brightness in a small (10% of the screen) window – twice as much as some of the panels below.
This panel features a 3840x2160 4K resolution, and refreshes at up to 120Hz. It comes in 55-inch, 65-inch and 77-inch sizes – though based on our experience so far, it appears that 77-inch may be less bright than the others.
2023 TVs that use this panel:
• LG G3 OLED TV: though LG Electronics chooses to call it "OLED Evo with Brightness Booster Max". Here's our early impressions LG G3 OLED TV review.
• Panasonic MZ2000 (UK only): here, the panel is called "Master OLED Ultimate" because Panasonic combines it with custom heat management tech to, theoretically, make it go even brighter – and that's how it looked in our initial impressions Panasonic MZ2000 review.
• Philips OLED+908 (UK only): Philips' highest-end TV of 2023 will come out towards the end of the year. We've seen an early model, and it's looking very promising.
2. LG 3rd Gen OLED 8K with Micro Lens Array
This is technically even more elite than the above, but it will be much less commonly used. It has all the features we just mentioned, except it has an 8K resolution of 7680x4320, and only comes in 77-inch and 88-inch sizes.
2023 TVs that use this panel:
• LG Z3 OLED TV: So far, only LG itself has made use of this, but maybe that'll change in the future. We have seen a 77-inch Z3 in action, and the clarity is astounding.
3. OLED EX
This will be the panel that most OLED TVs bought in 2023 will use. It's LG Display's mid-range option, using more energy efficient materials to enable it to be brighter than the two LG models below it in this list, as well as offering a marginally wider color range.
OLED EX panels have a 4K resolution of 3840x2160, and a refresh rate of 120Hz. This panel has the widest range of sizes of anything here, including 42-inch, 48-inch, 55-inch, 65-inch, 77-inch and 83-inch.
It's cheaper than the high-end panels above, but also significantly less bright – we measured the LG C3 OLED TV at around 800 nits of peak brightness, compared to around 1,400 nits for the LG G3. And the 42-inch and 48-inch models are less bright still, due to how close together their pixels.
However, that brightness is more than enough in a controlled environment, with limited sunlight. You might see some variations of its brightness too – the same panel was used in the 2022 Panasonic LZ1500, where Panasonic applied its heat management tech to boost brightness by around 20% over the competition.
2023 TVs that use this panel:
• LG C3 OLED TV: one of the most popular TVs of the year, combining basically every high-end feature with a great panel, as our LG C3 review explains.
• Sony A80L: Sony's mid-range OLED combines this panel with top of the class image processing. Our full review is imminent, and it's looking very positive.
• Panasonic MZ1500 & MZ980 (UK only): We saw the MZ1500, which uses this panel with brightness boosting heat tech, and it's looking excellent. The MZ980 appears to use the same panel, but with the standard brightness levels.
• Philips OLED808 (UK only): Philips' mid-range model will combine this panel (probably with some slightly above average brightness tweaks, based on our previous experience with Philips' OLEDs) with the company's wonderful Ambilight tech.
4. LG OLED 120Hz
The next panel is cheaper again, and is basically an older version of the OLED EX above, made without the more efficient materials. So you get a 4K 3840x2160 resolution, and 120Hz refresh rate, but lower brightness levels. In our LG B2 review, we measured this panel as hitting 550-580 nits of peak brightness, so another noticeable drop compared to the next screen up.
That level of brightness is still fine in controlled environments – watching a movie without direct light streaming in, for example – but it will get a bit lost if you're trying to watch sports or play games during the daytime.
This panel is available in 55-inch, 65-inch and 77-inch sizes. Because it's a 4K 120Hz panel at a lower price, it's good for some cheaper gaming OLED TVs.
2023 TVs that use this panel:
• LG B3 OLED: the LG B3 is the cheapest 2023 OLED LG is making available in the US and UK.
• Panasonic MZ800 & MZ700 (UK only): the MZ800 uses this panel, but doesn't have HDMI 2.1 for 4K 120Hz gaming support, and undercuts the LG B3 on price. I wrote about why it's a tempting TV for movie lovers. The MZ700 is similar, but likely cheaper again, with some features removed (such as less HDR support).
5. LG OLED 60Hz
LG's lowest-end OLED panel is similar in brightness to the 120Hz panel above (we measured this panel at around 530 nits peak brightness in our LG A2 review), and still features a 4K 3840x2160 resolution, but the refresh rate drops to 60Hz.
This makes it cheaper again, but means it can't do high-frame rate gaming, and that it isn't capable of showing 24fps movies at their native speed (it has to use motion processing instead).
It comes in 48-inch, 55-inch, 65-inch and 77-inch sizes.
2023 TVs that use this panel:
• LG A3 OLED: sadly not available in the US and UK, the LG A3 will go on sale in some European countries and other parts of the world.
6. Samsung QD-OLED 2nd Gen
This competitor to LG Display's panels only comes in one high-end version that competes with the 3rd Gen MLA panel when it comes to price and performance. Capable of hitting 1,400 nits of peak brightness in our Samsung S95C review, it's another dazzling panel.
Samsung's panels differ from LG's because instead of using red, green, blue and white lighting elements in each pixel to create the colors you see, it uses blue pixels that then pass through a quantum dot color filter, which is an incredibly efficient way of generating light. And it has the advantage of creating an even wider color range than the LG Display OLED panels can manage.
This is a 3840x2160 4K resolution panel, with a 144Hz refresh rate.
2023 TVs that use this panel:
• Samsung S95C & S90C: the latest OLED TVs from Samsung are a sight to behold. The Samsung S95C has all of the company's best tech (beyond the panel), while the Samsung S90C cuts some of that out to reach a lower price.
• Sony A95L: perhaps our most-anticipated TV of the year. Combining this panel Sony's processing should be spectacular, based on what we say in our early impressions – Samsung A95L review.
Get daily insight, inspiration and deals in your inbox
Get the hottest deals available in your inbox plus news, reviews, opinion, analysis and more from the TechRadar team.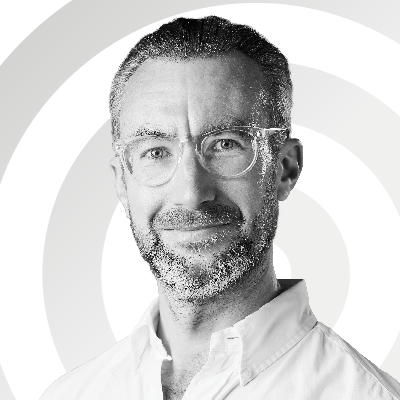 Managing Editor, Entertainment
Matt is TechRadar's Managing Editor for Entertainment, meaning he's in charge of persuading our team of writers and reviewers to watch the latest TV shows and movies on gorgeous TVs and listen to fantastic speakers and headphones. It's a tough task, as you can imagine. Matt has over a decade of experience in tech publishing, and previously ran the TV & audio coverage for our colleagues at T3.com, and before that he edited T3 magazine. During his career, he's also contributed to places as varied as Creative Bloq, PC Gamer, PetsRadar, MacLife, and Edge. TV and movie nerdism is his speciality, and he goes to the cinema three times a week. He's always happy to explain the virtues of Dolby Vision over a drink, but he might need to use props, like he's explaining the offside rule.