I saw the Panasonic MZ800 OLED TV, and it's ideal for movie lovers on a budget
Much cheaper than LG's closest equivalent, and with better HDR support – but it's not available in the US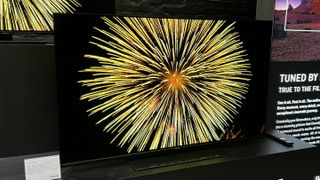 (Image credit: Future)
I had the chance to check out Panasonic's range of 2023 OLED TVs in action recently, and there was one model that I initially passed over – but the more I learned about, the more I realised that the brand's got something interesting on its hands. For those who want a premium home cinema experience but at a price that's not as premium as a lot of the best OLED TVs – and provided you don't really care about gaming features – this set might just be the perfect option.
The TV is the Panasonic MZ800, and it's the second-cheapest model in the company's 2023 lineup. As with all Panasonic OLED TVs, it won't be sold in the US, but is coming to the UK, Europe and other parts of the world. It'll cost around £1,599 (approx. $2,045 / AU$2,970) for the 55-inch model, which is pretty cheap for an OLED TV in 2023. But the 65-inch model is where it gets interesting, because that will cost around £2,099 (approx. $2,685 / AU$3,900), which is a lot less than the £2,499 that a 65-inch LG B3 will cost you. The B3 is LG's cheapest OLED TV of 2023 in the UK and US, so for Panasonic to undercut it so drastically makes the MZ800 very interesting, especially because of its movie-friendly features.
Like the B3, it has a 120Hz screen, which means it can show 24fps movies natively, without having to resort to any motion trickery. This allows you to get a pure motion-smoothing-free experience. Unlike the B3, though, it has support for both HDR10+ and Dolby Vision, so you'll have the most advanced HDR feature no matter where you stream your movies from.
It has Android TV on board as its smart TV software, which means you've got support for pretty much every streaming service, making it easy for you to find whatever you want to watch, too.
It doesn't have Panasonic's highest-end image processing, so we'll explore what that means for overall picture quality in a full review later, but based on my time with it at an event, you'll still get the most important stuff that OLED has to offer for movie lovers.
OLED plays the hits
Being an OLED TV, you won't be surprised to learn that the contrast is strong – dark tones look deep and convincing, and there's a nice dose of nuance to them. Colors look great and highlights stand out well, despite this being an OLED TV with limited brightness.
It doesn't have the same heat management tech as the impressive Panasonic MZ1500, and I believe it's a more basic OLED panel too (I suspect it's the same panel as the LG B3, but Panasonic hasn't confirmed such things), so it's not as bright as that TV. I think it will turn out to be less bright than the LG C3 too, but we'll confirm that once we've taken full measurements.
Despite the lack of clarity around the panel itself, I think this is interesting for home cinema use, where you can control the lighting environment so the TV's brightness doesn't matter so much. The 65-inch model is the one to watch – this size is a great 'big-screen' experience in the average UK home (it's what I own). Also, given that the Panasonic MZ800 delivers marginally more movie-friendly features than the closest LG, you can spend the saving on one of the best soundbars instead.
That said, in a direct comparison with the Panasonic MZ980 (which uses a better panel that's most likely the same as is in the LG C3), it looks like the MZ800 will have less nuance and accuracy in its colors. You can see some of this in the image above – the reds and oranges in the balloon have less nuance to them in the MZ800 at the bottom than the MZ980 at the top left. But then, if you're getting a 65-inch OLED for the price of a 55-inch OLED, maybe losing a bit of accuracy is fine – it's about the trade-off in the experience.
I expect that the LG B3 will drop its price at some point, but if the MZ800 can keep undercutting it by 20% or so, we could be looking at one of the best 65-inch TVs for those who don't want one of the best gaming TVs. The MZ800 is due for release by the end of July 2023.
Get daily insight, inspiration and deals in your inbox
Get the hottest deals available in your inbox plus news, reviews, opinion, analysis and more from the TechRadar team.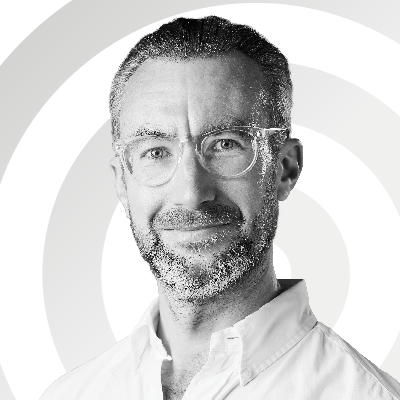 Managing Editor, Entertainment
Matt is TechRadar's Managing Editor for Entertainment, meaning he's in charge of persuading our team of writers and reviewers to watch the latest TV shows and movies on gorgeous TVs and listen to fantastic speakers and headphones. It's a tough task, as you can imagine. Matt has over a decade of experience in tech publishing, and previously ran the TV & audio coverage for our colleagues at T3.com, and before that he edited T3 magazine. During his career, he's also contributed to places as varied as Creative Bloq, PC Gamer, PetsRadar, MacLife, and Edge. TV and movie nerdism is his speciality, and he goes to the cinema three times a week. He's always happy to explain the virtues of Dolby Vision over a drink, but he might need to use props, like he's explaining the offside rule.