The LG G3 takes things up a notch with the introduction of brighter OLED TV technology that ramps up the contrast to create a stunning picture. Coupled with phenomenal gaming performance and a premium design, the G3 proves there's still life in traditional OLED tech yet. But all of this comes at a high price, and there are areas where it's bested by high-end rivals.
Pros
+

Superb picture quality

+

Excellent brightness levels

+

Unbeaten gaming performance and features
Cons
-

Sound quality doesn't match picture

-

Optional stand costs extra

-

Not as good value as Samsung S95C
Why you can trust TechRadar We spend hours testing every product or service we review, so you can be sure you're buying the best. Find out more about how we test.
LG G3: Two-minute review
The LG G3 is the latest flagship OLED TV from the company that has put OLED on the map more than any other. The G3 is another landmark set, though, taking brightness to a new level for LG, and besting what's come before in many ways.
The LG G3 is priced like a premium flagship TV too, though its price has dropped somewhat since its launch in March 2023 – though the Samsung S95C is a similarly specified TV that's available for less at the time of writing (though the two will battle this out in price drops, no doubt). With the G3 ranging in sizes from 55-inch to 83-inch (although the 83-inch has a less-bright panel so will perform differently), there's an option for nearly all home theater lovers, although if you need smaller you can always look at the LG C3, which also ranks among the best OLED TVs.
With the introduction of Micro Lens Array (MLA) technology to improve brightness in its already fantastic OLED Evo panel, plus a new generation of image processor, the G3's picture quality is phenomenal. Vibrant colors and crisp textures work in harmony with deep blacks and dynamic contrast, making the picture of the G3 nothing short of sensational – at the very top of what you can get from the world's best TVs.
Although built-in sound in the G3 is decent, with a surprising amount of bass in some sound modes and clear dialogue generally, the LG G3 could benefit from one of the best soundbars to match the excellent quality of its picture. If stronger built-in audio quality is essential to you, you may want to look at TVs such as the Sony A80L and even the Samsung S90C.
As far as gaming goes, the LG G3 is a paradise. With extensive gaming features and compatibility including 4K 120Hz support on all four 2.1 HDMI ports, Dolby Vision gaming at 120Hz, VRR, and ALLM, this is as well-specced as it gets for games. Put all this with an intuitive Game Dashboard menu and extremely useful Game Optimizer picture mode, and it's hard to fault.
LGs smart TV platform, webOS 23, is intuitive and more streamlined than last year's software, webOS 22, and offers you greater customization options in terms of categorizing apps via its Quick Card option and also tailors recommendations on what you want to look for. Thankfully, webOS 23 has also toned down the amount of recommendations compared to last year as well, because they were a little overwhelming.
In terms of design, the G3 is a stunning TV, with a sleek, bezel-less build that looks elegant when mounted on a wall. Still, though, it's extremely frustrating that for people who want to put this TV on a stand, a desktop stand is not included and will cost you extra – it only comes with a special gap-free wall-mount.
If you're looking for a TV to suit any situation including gaming, movie marathons or daytime viewing, with image quality that's as good as anything else on the market, the LG G3 is definitely one of your top choices. There are cheaper high-quality OLEDs out there, such the LG C3 or Sony A80L, but they sacrifice brightness or other features compared to the G3. The biggest competitor is the Samsung S95C, which we rate slightly higher due to its better sound and great external connections box, creating slightly better value overall – but the G3 should definitely be one of your options if you're looking to buy one of the best 4K TVs available today.
For this review, we tested the 65-inch version of the LG G3.
LG G3 review: price and release date
Released in March 2023
From $2,099 / £1,999 / AU$4,195 (55-inch)
Up to $5,799 / £5,999 / AU$10,995 for the 83-inch
The G3 is one of LG's most elite OLEDs, sitting only below the LG M3 and its wild wireless tech, and the 8K Z3 series. At the time of its release in March 2023, pricing for the G3 started from $2,099 / £1,999 / AU$4,195 for the 55-inch version, $2,799 / £2,699 / AU$5,295 for the 65-inch, $3999 / £4,299 / AU$8,395 for the 77-inch and $5,799 / £5,999 / AU$10,995 for the 83-inch version. This was competitively priced with its closest competitor, the Samsung S95C.
At the time of writing, several months after release, prices for the LG G3 have dropped but it still remains well into the higher end of the OLED market. However, expensive as it may be, compared to similarly specced TVs such as the Samsung S95C or Sony A95L, the G3's price remains competitive.
LG G3 review: Specs
Swipe to scroll horizontally
| | |
| --- | --- |
| Screen type: | OLED (Micro Lens Array) |
| Refresh rate: | 120Hz |
| HDR support: | Dolby Vision, HDR10, HLG |
| Audio support: | Dolby Atmos, DTS |
| Smart TV: | webOS 23 |
| HDMI ports: | 4x HDMI 2.1 |
LG G3 review: Features
Micro Lens Array (MLA) OLED Evo panel
Alpha 9 Gen6 processor
4K 120Hz with Dolby Vision support for gaming
OLED technology continues to evolve, and the LG G3 features what LG refers to as Brightness Booster Max; a light-boosting technology that LG claims makes the G3 70% brighter than previous generation OLEDs.
The key bit of technology in LG G3 to achieve this is Micro Lens Array (MLA) technology, which is a layer of microscopic lenses that sit in a layer above the OLED panel and enable much more of the light from the panel to reach your eyes. Absent from the more affordable LG C3, this MLA tech makes the G3 stand out in LG's line-up. The LG G3 supports Dolby Vision, HDR10 and HLG HDR formats, but as with all LG TVs, it doesn't support HDR10+.
In terms of gaming features, the LG G3 covers a lot of bases, with Dolby Vision gaming support, four HDMI 2.1 ports rated for 4K 120Hz, with VRR including AMD FreeSync and Nvidia G-Sync, ALLM and HGiG compatibility. Coupled with the Alpha 9 Gen6 processor, the G3 is packing some serious performance for gaming and picture processing.
The 4.2-channel speaker system, with Dolby Atmos and DTS compatibility, aims to improve on the audio performance of other OLEDs in order to attain a sound that can complement the picture on screen.
The overhauled smart TV software, webOS 23, has access to all the major apps including Netflix, Disney Plus, Prime Video and Apple TV Plus to name a few. A new Quick Cards system in the home screen categorizes apps by genre such as Sport, Music and so on, and its main home menu has had ads and recommendations reduced, allowing the webOS 23 home screen to fit over two pages as opposed to the four it was spread over last year, leading to a neater-looking homepage.
LG G3 review: Picture quality
Brilliant brightness levels
Detailed and natural image
Deep black levels
Let's start with some numbers: with the LG G3 in Filmmaker HDR mode, we measured peak brightness at an impressive 1,449 nits on a 10% window, which actually tops the Samsung S95C's 1,400 nits, making this marginally the brightest OLED we've measured so far. It hit a respectable 219 nits on a full 100% window, but that's notably lower than the 265 nits we measured for the S95C.
LG suggested the G3 would have a 70% brightness increase on previous generations of its OLED TVs, and with these numbers, we can confirm it. Last year's LG G2, measured in the bright Vivid mode in our review, hit 1,000 nits in a 10% window and the LG C3, in the same Filmmaker mode as the G3, hit just over half the G3's result with 830 nits. The G3's MLA panel has certainly boosted the peak brightness by a substantial amount.
During this test, I used the 65-inch G3 and it's worth noting that the 83-inch G3 does not include MLA, so is likely to perform closer to the LG G2's results for brightness, although we have yet to confirm this for ourselves.
In Filmmaker HDR mode again, the LG yielded some great results with its color accuracy, delivering an average Delta-E value of just under three. This demonstrates the difference between a color test pattern and what's shown on screen, and we're happy that anything under three is accurate enough for TV viewing. DCI-P3 coverage (the color space used for mastering 4K Blu-rays and digital cinema releases) was 98% and BT.2020 was 73.8%, both of which are very good results. Grayscale Delta-E values, testing black levels and contrast accuracy, averaged around 1.9, which is another excellent result.
One thing I noticed straight away was how well the G3, with its MLA panel and anti-glare screen, made easy work of the testing room's bright, overhead lights and spotlights when we pushed them high to see how it fared. Only the reflection of some awkwardly placed overhead lights was visible, so the LG G3 should be fine with generally bright indoor lights. The Samsung S95C's higher full-screen brightness will be a little better for really bright, sunlit rooms – though neither holds a candle to mini-LED TVs such as the Samsung QN95C. Nevertheless, with only minor reflections, it's still extremely impressive how well the G3 handled the bright testing facility.
The out-of-the-box picture is certainly impressive on the LG G3. I cycled through several of the picture presets to test the G3 for color, sharpness, contrast and also brightness, seeing just what the MLA panel could do. Using a couple of scenes from The Batman to test these presets, starting with one scene where Batman lights a bright flare to guide people in a darkened, flooded room. Standard mode had a decent enough picture with bright color, but black levels weren't as deep and brightness was pushed a little too far.
However, switching to Cinema mode, the contrast was more balanced, enabling the G3 to show how it can accentuate shadows, giving a rich detail to the overall picture. The G3's Filmmaker mode added further to this, giving the flare a subtle, yet vibrant feel that made it stand out without blowing out. In another scene, where Batman first appears in a subway fight, black levels were outstanding as the shadows and Batman's suit looked truly dark without losing any detail.
Testing Dolby Vision HDR content, again in Filmmaker mode, I streamed a lightsaber fight from Star Wars: The Last Jedi on Disney Plus. In it, the lightsabers' colors were punchy and dynamic without being too glaring. Red was a very prominent color in the scene, as guards, Kylo Ren's lightsaber and a chunk of the background were all red, but the G3 handled the vibrancy well, keeping a natural, yet flashy look with all the red in the scene.
Using the Spears & Munsil UHD HDR Benchmark Blu-ray to test more HDR content, a range of demo material highlighted the phenomenal picture quality of the G3 even further. Several snowy scenes showcased how the G3 can handle vivid whites without overdoing them and keeping a natural feel. During some landscape night shots of a city, contrast levels were excellent, with the black of the night sky contrasting well with the bright lights of the buildings.
As for motion, the G3 handled fast paced action scenes with ease. Again in The Batman, during the Batmobile chase, the darting cars looked fluid, with the G3 (with little to no motion processing on in Filmmaker mode) making light work of this testing scene. Also, during both the training and final missions of Top Gun: Maverick, the G3s' processor effortlessly handled the swooping fighter jets, as they careered through the air at a blinding pace, still managing to keep the detail and quality of the picture.
If you find yourself drawn to a brighter picture mode such as Standard – but not Vivid, which should be avoided at all costs – motion processing called Trumotion does create the dreaded 'soap opera' effect, but thankfully the G3 picture settings give you ample settings to tweak to avoid this. However, if you want the best picture, my advice is to stick with Filmmaker mode as it makes the G3 shine, putting it up there with the best OLED TVs.
Picture quality score: 5/5
LG G3 review: Sound quality
4.2-channel speaker setup
Good, clear sound with Cinema mode
Dolby Atmos and DTS support
Featuring a multi-speaker setup, the G3 looks to add a more positional sound system than the average TV. There are a variety of different sound preset sound modes for the G3's TV speakers, which come with varying degrees of success.
The Standard TV preset was solid, with clear enough dialogue and good treble levels, although it was lacking in bass and the volume needed to be pushed more than on other sound modes.
Cinema mode was definitely an upgrade, with a much deeper bass, better overall balance and thankfully, there was no sacrifice to other sounds. While watching The Batman, during the car chase scene, the rumble of the Batmobile's engine was thunderous through the G3's speakers in Cinema mode, with the trumpet led score still nice and clear. Dolby Atmos effects such as rain were still present but a little harder to hear.
Another sound mode featured is AI Sound Pro, one of LG's sound technologies that in the G3 mixes sound from incoming sources to a claimed 9.1.2 mix in an effort to create a more immersive experience. When played through the same car chase in The Batman, overall volume was much louder and Dolby Atmos effects were amplified, with the rain coming through clearer in the mix. However, it became apparent that the bass had been reduced in favor of the other main channels, including dialogue. This ended up giving a more 'clinical sound' in comparison to Cinema, but for programs with a lot of speech, including a cooking show I watched on live TV, it definitely improved speech levels.
The G3 also features an Auto Acoustic Tuning mode which promises to balance levels using mics in the remote, although during our test there didn't seem to be a great deal of difference. The G3 also has the WOW Orchestra feature that combines the speakers of the TV with a compatible LG soundbar (rather than replacing the TV's speakers with the soundbar), but I didn't test that during my time.
The G3's TV sound is good enough from its built-in speakers, with the highlights being Cinema mode and AI Sound Pro (for certain situations), but if you are looking for an immersive sound to go with the G3's fantastic picture, you're better off looking at one of the best soundbars to pair with it. If you do want a TV with more powerful, built-in audio, you'll want to look at the Samsung S95C – our reviewers who've tried both recommend its sound higher. As far as TV speakers go, though, the G3 is still well above average.
LG G3 review: Design
Elegant, slim design
Flush fitting to wall
Optional stand at extra cost is frustrating
The G3 follows in the footsteps of its predecessors of the 'Gallery' range of TVs, with an attractive slim design that makes it look effortlessly sleek on the wall. In terms of the frame itself, its silver and metallic design make it not only look good, but also feel solid.
This is saying a lot, considering the actual TV itself measures at a delightfully thin 2.4cm (just under 1 inch) so you'd be forgiven for thinking the TV will feel flimsy, but thankfully it doesn't. In fact, it's quite a heavy and solid beast.
A special flush-to-the-wall wall mount for the TV is provided in the box, meaning you don't have to buy one of the best TV wall mounts and sits near the top on the rear of the TV itself, which admittedly does feel like an odd place to put it, with the majority of the weight towards the bottom of the set. However, one welcome return from last year's G2 is that the included slim-fit mount does have some movement to it, enabling you to access the back of the TV to change any inputs or cables if you need to, rather than having to take the TV on and off the wall every time.
During our test, it's worth noting that we had the optional stand attached to allow us to place it onto our cabinet. Sadly, much like the G2, this stand is not included and neither are any type of feet. Despite the visually appealing and sturdy nature of the stand, it means people looking to place their G3 on any furniture will have to pay extra ($149 / £99), so factor that into the cost.
The supplied remote, LG's Magic Remote, a staple inclusion with LG's TVs over the past couple of years, makes a return and still features the same voice control options, buttons and layout as before. The central wheel can still be a little fiddly to navigate menus but is definitely a quicker alternative to the normal arrows. The pointer can also sometimes feel a bit sensitive, but once you get used, it does make navigating the G3 easier.
LG G3 review: Smart TV and menus
Intuitive and easy-to-use smart platform
Streamlined compared to previous year
Quick cards allows for great customization
The G3 is loaded with LG's smart platform, webOS 23. LG has improved on the Home screen from last year, condensing it down onto two pages rather than the several pages it was the year before. The glaring ads and recommendations have all been toned down as well, making for a much more user-friendly smart platform.
Navigating and changing settings such as picture mode, sound output (if you're switching from TV speakers to a soundbar for example) and sleep timer is also extremely easy. A quick menu appears on the left hand side of the screen when you press the settings button (the gear icon) on the remote and these options are clearly displayed in an easy-to-use menu. For more advanced settings, the main settings page can easily be accessed and thankfully, this too is neatly laid out into four logical categories; Picture, Sound, General and Support.
The latest feature added to webOS is the introduction of Quick Cards on the main hub. Above the usual line of apps, which can be moved and customized, there sits a group of larger icons listed with titles like Game, Music, Sports. These can actually be used to organize your apps by theme, making for even greater user customization.
Another new feature is the built-in, hands-free voice control. By enabling this feature, you simply say 'Hi LG' and the LG awaits your commands. During my test, I found that although it was very responsive and quick to find results, it would sometimes cut me off early and didn't take me to where I wanted to go. Although frustrating at times, it can be useful.
Smart TV and menus score: 4.5/5
LG G3 review: Gaming
Game Optimizer mode and menu
4K 120Hz Dolby Vision support
Smooth and fluid motion during gameplay
The LG G3 is packed with gaming features, including four HDMI 2.1 ports all rated for 4K 120Hz, giving gamers with multiple next-gen consoles plenty of space to plug them in and get the best out of them , whilst still leaving room for a soundbar. With VRR including AMD FreeSync and Nvidia G-Sync compatibility, and ALLM, the LG G3 offers a plethora of choice and support for gamers.
When measuring input lag at 4K 60Hz, the LG G3 yielded a result of 12.9ms, a respectable score. But using the Game Optimizer feature to place input delay into Boost mode improved this result to 9.2ms, which is among the best in class.
When playing Battlefield V on Xbox Series X, I turned on the Game Optimizer picture mode to turn off any unwarranted 'enhancements' within its settings, like judder reduction or motion blur, to get the best out of the game. The motion within the game, running at 120fps, was smooth and clean, managing to feel fast paced without feeling sickening or jerky in any places. Panning and swapping between targets was a breeze and kept the action feeling pacy.
Game Optimizer mode also managed to keep depth and details within the graphics, highlighting just how good the G3's display was. In a stealth mission whilst infiltrating an air base in a rocky landscape, even terrain and small details such as bushes and stones looked natural, with the greens and browns still popping on screen despite darkened lighting. The sharpness of the picture gave everything a defined edge without being too defined, a problem that can occur within the sharpness detail of some TVs.
Also featured was the Game Dashboard menu, which gave lots of opportunity for picture and sound adjustments to get the gaming experience just right. I switched between the 'Standard' and 'First person shooter' (FPS) picture options and you could see the difference having Battlefield V (a FPS) in the correct mode made, with motion becoming even more fluid compared to the 'Standard' game picture mode and lighting conditions improving to highlight hidden enemies.
Much like its predecessors, the LG G3 has stellar gaming features. A wealth of connectivity and compatibility, the G3 is definitely a top choice for gamers. Paired with outstanding picture quality, the G3 finds itself amongst the best gaming TVs.
LG G3 review: Value
Most competitively priced with high-end TVs
Excellent performance and picture quality
A couple of minus points compared to equivalent sets
The LG G3 is no doubt a high-end TV, and as such comes with a matching price tag. The picture quality, gaming features and increased brightness compared to normal OLED panels mean you're getting a lot of TV for that cash, though.
The G3's closest rival, the Samsung S95C, is almost identical in price in a lot of territories and it looks like the competition over which of these two TVs is slightly cheaper will be hot, but with no stand included, weaker sound and lower full-screen brightness than the Samsung S95C (and given the S95C's great external connections box), the LG G3 isn't quite as good value for money, despite beating it in some ways.
If you are looking for a premium OLED TV, you expect to pay the money. Thankfully, since its release, the G3's prices have dropped notably. An outstanding, detailed picture and excellent game performance definitely make this a TV worth its money – we just think Samsung S95C ekes a little more out.
Should I buy the LG G3?
Swipe to scroll horizontally
LG G3

| | | |
| --- | --- | --- |
| Features | Extensive gaming features and picture enhancements for the best movies and gaming experiences. | 5/5 |
| Picture quality | A bright, dynamic picture with vivid colors,that also looks natural. | 5/5 |
| Sound quality | Good built-in audio, but lacking compared to some rival sets. | 4/5 |
| Design | Sleek, slim build but stand at extra cost is frustrating. | 4/5 |
| Smart TV platform | Good customization options with a clean, tidy home screen. | 4.5/5 |
| Gaming | Superb gaming performance with all the features gamers are looking for. | 5/5 |
| Value | A fantastic TV but beaten on audio and price by some rivals. | 3.5/5 |
Buy it if...
You want outstanding picture quality
Pairing OLED Evo panel with MLA technology yields a picture with vibrant colors, punchy and dynamic HDR images, stunning black levels, and a new-found brightness to top it all off.
You want the perfect gaming TV
With a mind-boggling variety of gaming features and compatibility including Dolby Vision gaming and 4K 120Hz with VRR and ALLM support across all four HDMI ports, the G3 is a no-brainer for gamers.
You want to beat reflections
MLA technology and the OLED Evo panel bring extra brightness to the G3, and it makes short work of brightly lit environments thanks to its anti-reflective screen in part.
Don't buy it if...
You want the best built-in sound
Although decent enough, the LG G3s speakers and built-in audio don't best the likes of TVs like the Samsung S90C/95C or the Sony A80L.
You want to put your TV on a stand
Designed with wall mounting in mind, with a wall mount included in the box, there is no optional feet or stand included with the G3. You'll have to pay extra for that.
You want HDR10+ support
Despite supporting all other HDR formats, the LG G3 does not include HDR10+ functionality.
LG G3 review: Also consider
Swipe to scroll horizontally
| | | | |
| --- | --- | --- | --- |
| Row 0 - Cell 0 | Samsung S95C | Samsung S90C | LG C3 |
| Price (65-inch) | $2,499 / £2,699 / AU$4,995 | $2,099 / £1,999 / AU$4,299 | $1,699 / £1,999 / AU$3,899 |
| Screen type | QD-OLED | QD-OLED | OLED |
| Refresh rate | 144Hz | 144Hz | 120Hz |
| HDR support | HDR10+, HDR10, HLG | HDR10+, HDR10, HLG | Dolby Vision, HDR10, HLG |
| Smart TV | Tizen | Tizen | webOS 23 |
| HDMI ports | 4x HDMI 2.1 | 4x HDMI 2.1 | 4x HDMI 2.1 |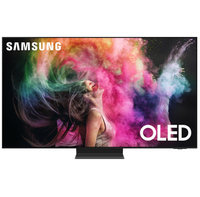 Samsung S95C
The Samsung S95C is the the LG G3's closest rival, with a similarly excellent picture that's bright, vivd and colorful with deep blacks. They're essentially the same peak HDR brightness (the G3 has a minor edge), but the S95C has brighter all-round images, plus better sound, and an external connections box for tidiness. They're currently battling over which is cheaper, but it's mostly been the Samsung so far. Here's our full Samsung S95C review.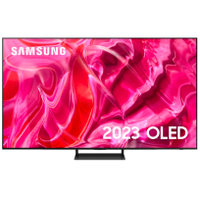 Samsung S90C
Although not as bright as the LG G3 and not having quite the same outstanding picture quality as a result, the Samsung S90C is still a wonderful, feature packed TV with beautiful images. It even sounds better than the G3 and is significantly cheaper as well. Like the G3, the 83-inch version has an inferior panel to the smaller sizes. Here's our full Samsung S90C review.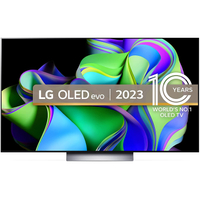 LG C3
The LG C3 is the G3's little brother, with a much less bright screen compared to the G3, so its contrast isn't as strong, and its much more prone to reflections. But, with excellent gaming performance and a still excellent picture overall, it's a great-value TV that sits well below the G3's price but delivers basically all of its features. Here's our LG C3 review.
How I tested the LG G3
Tested in our lab room with varying lighting conditions
Measurements taken using Portrait Display's Calman software
Tested through a variety of sources, both SDR and HDR
After running in the TV to ensure the best OLED performance, I began to test the LG G3 with a couple of different sources including gaming on an Xbox Series X and 4K Blu-ray discs, plus streaming content from several streaming services, including Disney Plus.
After assessing its presets, I chose the LG G3 most natural preset, Filmmaker mode, and began to watch things primarily on this picture mode (though this doesn't work with Dolby Vision). I used a number of 4K Blu-rays to look at elements such as color, sharpness, black levels, brightness and motion. I also streamed content from various sources, including Disney Plus for streamed Dolby Vision HDR, and watch live broadcast digital TV.
The next step was to take measurements of the G3, using Portrait Displays' Calman calibration software. I measured the peak brightness on a 10% and 100% white window, with both HDR and SDR. I then measured grayscale, gamma and color accuracy, again using Calman, to provide average Delta-E values (which demonstrates the margin of error between the test pattern and what is displayed) for each of these categories. I also measured color space looking at DCI-P3 and BT.2020 coverage. For all these tests, I used the Murideo Seven 8K test pattern generator to create the patterns being measured.
To analyze input lag for the G3, I used the Leo Bodnar 4K Input Lag tester.
First reviewed: September 2023