LG says OLED TV sales are down this year due to lack of supply from… LG
(Spider-Man meme goes here)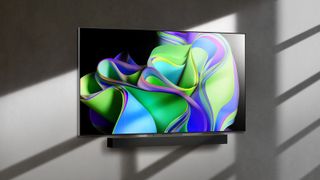 (Image credit: LG)
LG Electronics is expecting to finish 2023 with fewer shipped OLED TVs (i.e. sent to retailers) than it managed in 2022, according to a statement by the company reported by The Elec. One of the biggest reasons, according to The Elec's article, is "an inadequate supply of OLED panels in the market". This is where it's worth noting that the sole supplier of OLED TV panels to LG Electronics is... LG Display.
LG Display operates as a separate company to LG Electronics. Despite this, according to the report, it expects to finish 2023 having delivered 27% fewer OLED panels compared to 2022. Until recently, LG Display was the only supplier of screens for the best OLED TVs in the whole world, but since 2022, Samsung Display has supplied its own QD-OLED alternative, though only Samsung Electronics and Sony have used it (so far).
In addition to limited supply, LG also mentioned that generally difficult economic conditions as another reason for causing a decline in interest in TVs, in general, in the last year – these have ranged from the effects of inflation in so many countries, to wars. Basically, 2023 hasn't been a barnstormer for the world, really.
On a more positive note, the report says that LG "expected mid-10% growth in demand for OLED TVs in 2024". All of this is a good sign for anyone thinking of buying one of the best TVs among the Black Friday deals, because it means companies are really going to be vying for your cash.
This information suggests that if sales of OLED TVs have been sluggish all year, there's going to be plenty of stock that companies (not just LG) will want to sell before they launch next year's models in spring (most likely, as that's when they usually arrive). We're already seeing a lot of fantastic early Black Friday OLED TV deals, so expect more of that – and probably some very interesting new models and aggressive pricing in 2024 if the companies think interest will grow.
Bouncing back in 2024
In my view, it isn't just the economy that's been holding back TV sales over the last few years – 2023 is just the latest step in declining TV sales (as well as other areas, such as huge drops in laptop sales) – but the lasting effect from the Covid-19 pandemic boom in gadget buying.
In 2020, everyone was buying new TVs since they couldn't go out to the movies. They also spent big on new laptops to work from, new consoles to amuse themselves, and so on. And these are products that don't need replacing often – most people will keep a TV or laptop or tablet for years. (Obviously, TechRadar writers who are obsessed with upgrading to the latest screens are excluded from this statement.)
2024 is four years on from this sales boom, and that's the kind of time when some people might be thinking about upgrading again, especially if those people are starting to feel like they're emerging from economic gloom at the same time.
So here's to hoping that the successor to the LG C3 and LG G3 will give those people (and us tech enthusiasts – mostly us) something to really get excited about.
You might also like
Get daily insight, inspiration and deals in your inbox
Get the hottest deals available in your inbox plus news, reviews, opinion, analysis and more from the TechRadar team.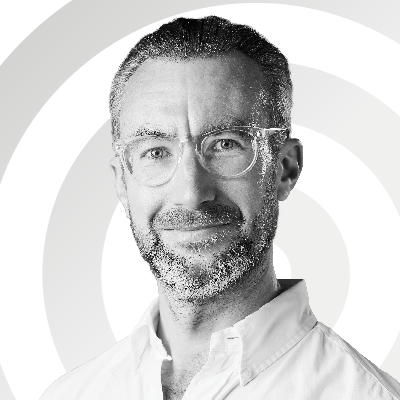 Managing Editor, Entertainment
Matt is TechRadar's Managing Editor for Entertainment, meaning he's in charge of persuading our team of writers and reviewers to watch the latest TV shows and movies on gorgeous TVs and listen to fantastic speakers and headphones. It's a tough task, as you can imagine. Matt has over a decade of experience in tech publishing, and previously ran the TV & audio coverage for our colleagues at T3.com, and before that he edited T3 magazine. During his career, he's also contributed to places as varied as Creative Bloq, PC Gamer, PetsRadar, MacLife, and Edge. TV and movie nerdism is his speciality, and he goes to the cinema three times a week. He's always happy to explain the virtues of Dolby Vision over a drink, but he might need to use props, like he's explaining the offside rule.