These are the four 4K TVs we hope will get great Labor Day deals
Watch out for Labor Day deals on these 4K TVs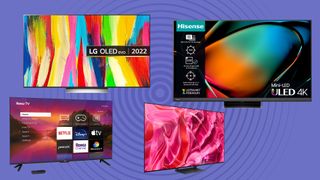 (Image credit: LG, Roku, Samsung and Hisense)
Another holiday sales bonanza is upon us. And the upcoming Labor Day sales are the perfect time to get that 4K TV you've always wanted. Whether you want to save even more on a budget model or get a little more TV for what you're willing to spend, the Labor Day TV sales event is the best time to shop until we get to Black Friday.
Since most of the best 4K TVs will see some sort of discount, you should consider one of them instead of whatever happens to get the biggest price drop. While going for a doorbuster deal is always attractive, you also want to make sure that you get the best TV you can, whether that's something with a QLED panel or HDR10 and Dolby Vision support.
Unlike Amazon Prime Day, you don't have to stick to just one outlet to take advantage of this holiday shopping event. While there will be plenty of Amazon Labor Day sales, you can also peruse Walmart Labor Day sales and Best Buy Labor Day sales for that gorgeous-looking TV.
Since there are so many options, we've picked three of the best 4K TVs that we think will get a sale. And we've picked options at different price points so that, if budget is a factor, you can still take advantage and end up with a TV you'll be happy with.
Roku Plus Series
QLED, 4K, and budget usually don't go together. Yet, the Roku Plus Series TVs, which come in 55, 65, and 75 inch sizes, are all three. And, since it utilizes a full-array local dimming backlight, the contrast is very good as well, with detailed and deep shadows.
Colors in general look pretty good. While not the most accurate TV out there, it does have pretty wide color coverage to the tune of 95.8% DCI-P3, meaning that it can get vibrant. Add in support for Dolby Vision, HDR10+ and HLG, and you should be impressed with what you see.
Being a Roku TV, the interface is the standard one that all of the company's streaming boxes use, which, frankly, is a boon as it's easy and intuitive to use. Plus, just by saying "Hey Roku," you can easily search for something just by using a voice command. These TVs also support AirPlay as well as Google and Alexa voice assistants.
While the price tag for this series of TVs start at $499 for the smallest model (the 65-inch is $649 and the 75-inch is $999), Roku has a habit of discounting their products during sales so keep an eye on the ideal size for you. And, don't forget that these particular models are a Best Buy exclusive.
Hisense U8K
If you're looking for the perfect TV to game on, the Hisense U8K should be on your list to consider. With a pair of HDMI 2.1 ports, it can support 4K at 144Hz performance as well as a host of gaming-related features to make the most of that next-gen console.
Even if you don't game, this TV brings the goods. Its QLED panel and local array dimming, not to mention 1,500 nits peak brightness, means that you'll get a fairly uniform and bright picture with detailed, deep blacks. The Hisense U8K also supports Dolby Vision IQ, HDR10+, HDR10, and HLG to truly make the most of your viewing experience.
A surprising factor with the HiSense U8K is the solid audio quality that its 2.1 50 watt speaker system provides. Most TVs generally sound mediocre at best. However, not only do the speakers sound good here, but their upward-firing speakers support Dolby Atmos for just a little more immersion.
Even though the price tag of these Google TV equipped models start at $1,099 for the 55-inch model and go up to $2,999 for the 85-inch one, they're already seeing sales in advance of Labor day. For instance, both Amazon and Best Buy currently have the 65-inch model discounted from $1,399 to $999 and the 55-inch one from $999 to $749.
LG C2
Sometimes the best way to save is to go a generation back. Just consider the LG C2. Though the LG C3 is available, this slightly older model is still a fantastic TV with its bright, high contrast OLED panel featuring vivid colors.
It has an incredibly sleek design that will look good in just about any home. And, it has all the ports you could want including a couple HDMI 2.1 ports to use with next-gen consoles. And, LG's smart TV platform is easy to use as well as personalize. This is not a TV for the bedroom. This is the main event.
Of course, you'll have to do without HDR support and the surround sound feature is better left ignored. But, there's little else to complain about. Well, maybe the price tag as the biggest 85-inch model retails for $5,499. Even getting the smallest 42-inch model is not cheap, coming in at $1,399. However, being an older model, these TVs are sure to get quite the sale. In fact, they were already getting some discounts the week before Labor Day. So, keep an eye out as these may come down even more in price once September 4th rolls around.
Samsung S90C
Though the Samsung S90C has a few minor drawbacks like the lack of Dolby Vision support or the fact that the slightly more expensive S95C model is a bit brighter and sounds better, this TV still falls into the Amazing category. After all, when we reviewed it, it garnered a full five-star score.
Some of the reasons for that stellar review start with the fact that this QD-OLED TV has a full-contrast and bright screen with HDR10 support for even better contrast with dark or bright highlights on the screen. The audio, while not quite as good as the S95C, is still quite good for a flat panel TV, even offering Dolby Atmos sound.
Since all four HDMI ports are of the 2.1 variety, you'll be able to get that 4K @ 120Hz performance with next gen consoles. There's also a variable refresh rate, low input lag, and dedicated gaming hub in the interface to please gamers.
With a price range of $1,599 for the 55-inch version to $4,999 for the 83-inch version, getting one of these is going to set you back a bit, though not quite as much as the S95C. So, take advantage of Labor Day to catch a deal on these, especially since some retailers have already started slashing prices on some models.
Sign up to receive daily breaking news, reviews, opinion, analysis, deals and more from the world of tech.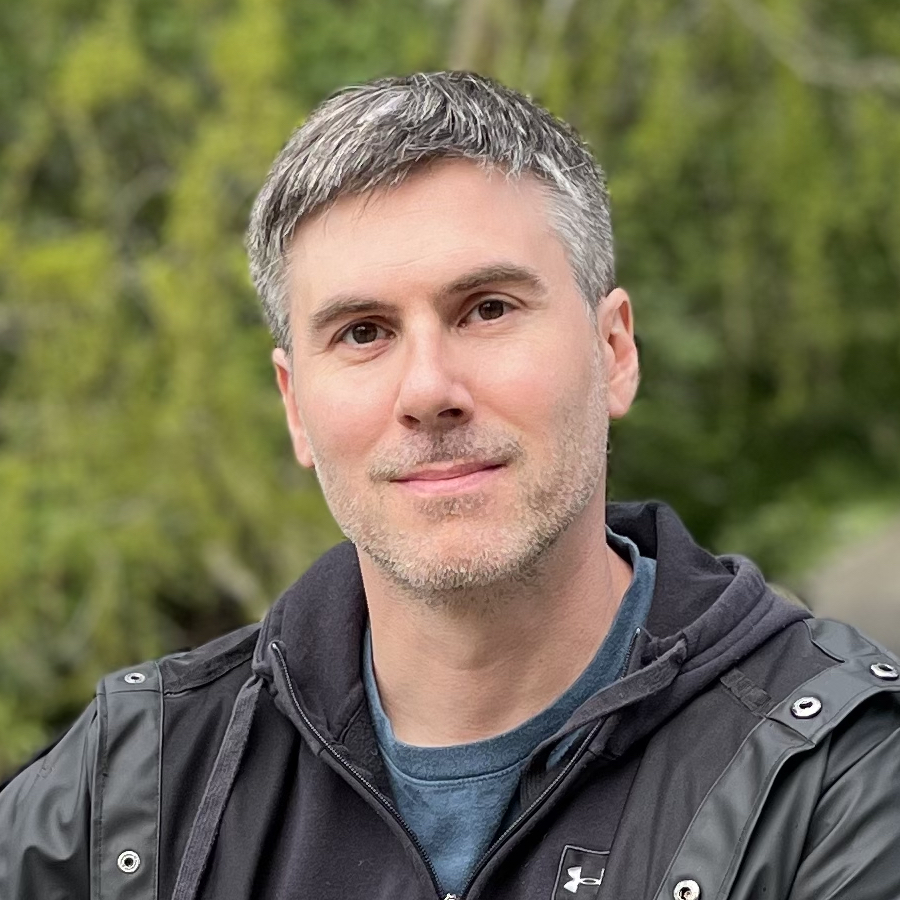 James Holland loves audio gear! So much so that he covers all the ins and outs, good and bad for Tech Radar and T3. Where does that so-called expertise come from? Not only is he a lifelong music-lover but he also works in the music industry and is a musician. When not testing headphones or listening to music, he loves to travel, rage at the latest PC games, and eat off-the-beaten-path but not too off-the-beaten-path food.