ICYMI: the 8 biggest tech stories of the week, from the Meta Quest 3 to Fitbit
News
Contributions from
published
Missed the week's big tech news? Here's your firmware update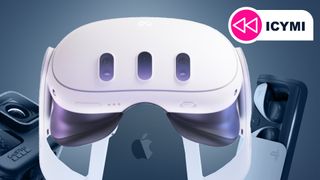 (Image credit: Future)
The month of September (otherwise known as 'Techtember') is fast approaching, and we're starting to see increasingly confident rumors about the treats we could soon see from Apple, Meta, Microsoft, GoPro and more. It can be hard to keep up, but fear not – whether you've been on vacation or too busy hosting a Barbie party, we've rounded up all of the week's biggest tech stories here.
In our weekly ICYMI (or 'in case you missed it') roundup, we gather all of the most notable, exciting or controversial tech stories of the past seven days, so you can plug yourself in and get on with your day, fully charged with the latest gadget news.
So if you missed the week's news and need a very quick primer on all the important stories, here's everything that happened while you were on the beach...
8. Netflix's answer to Star Wars surprised us
Well, color us intrigued. Zack Snyder's Rebel Moon, the director's new movie that's actually releasing in two parts in December 2023 and April 2024, looks like Netflix's answer to Star Wars.
Considering it started life as a Star Wars movie pitch, comparisons to Lucasfilm's legendary sci-fi franchise are to be expected. What did surprise is that it looks pretty good. Snyder's fanbase are notoriously loyal to his projects, but critics and general audiences haven't responded kindly to his previous films.
Will Netflix's Rebel Moon help change opinions on Snyder's filmmaking style and cement its place on our best Netflix movies list? That depends on whether we manage to sit through its director's cut, which will test your movie runtime limits on an as-yet-confirmed launch date.
7. iPhone 15 Pro rumors scared our wallets
The traditional iPhone September event is fast approaching, which means two things – it's time to sell your old iPhone before its trade-in price tanks, and prepare your wallet for the temptation of an iPhone 15 Pro Max. Well, the latter could be a little more painful this year, as rumors this week have again predicted a price increase for Apple's Pro models.
The latest whispers suggest that Apple's two premium phones could be $100 (around £80 / AU$155) more than their equivalent iPhone 14 models – or possibly pricier still. Naturally, this could all change, but it's a good time to make sure you aren't wasting megabucks on unwanted tech subscriptions, as that extra cash could come in handy next month.
6. Google TV and YouTube went big on free TV
In a world of a million paid streaming services, anything that's free is welcome. So it's good news that Google is adding a bunch more free channels to Google TV devices, showing some classic shows, supported by ads. Remember when that kind of thing was the norm in TV? Increasingly, it's coming back.
To drive that home, YouTube TV is also getting an upgrade to its interface that makes watching live channels much easier on it, including free options. It looks very slick and modern, and hints that Google sees a big future for live channels on YouTube TV, as well as on televisions with Google TV. Anything that makes it easier to decide what to watch, right?
5. Fresh Apple patents got us dreaming of an iRing
For a while now, smart rings have been dominated by smaller upstarts like the Oura Ring 3, but that could soon change if some newly-approved Apple patents bear fruit. A new patent, the first Apple one we've seen on the subject for a few years, describes an Apple Ring with a "rotating outer band" as a potential method of wireless control.
What might you control with it? Well, according to the patent, pretty much everything from scrolling webpages on your iPhone to "smart watches, headphones, desktops, tablets, and laptops". With recent rumors also pointing towards a possible Samsung Galaxy Ring launch in 2024, it seems that Apple and Samsung might finally ready to embrace the potential of smart rings. And that sounds like a cheaper path to gadget fun than an Apple Vision Pro, too.
4. The GoPro Hero 12 leaked – and left us a bit deflated
September is traditionally 'new GoPro' season, and last week our interest was piqued by rumors that the incoming Hero 12 Black could deliver a long-awaited one-inch sensor. Well, this week emphatically popped that hype balloon, with some pretty official-looking specs and images suggesting that the Hero 12 could be one of the most minor upgrades in years.
One of the few upgrades appears to be an improved battery life, with around ten minutes of extra shooting time in its most demanding modes. There also appears to be a handy built-in tripod mount. But with the sensor and design seemingly unchanged from the Hero 11 Black, will GoPro open the door for the DJI Osmo Action 4 to steal its action cam crown? Or could it still surprise us? We'll find out very soon.
3. A mystery Fitbit tracker dropped hints of its arrival
Just when we thought Fitbit was out of the fitness tracker race, it gets a possible second wind – with an FCC filing this week hinting at the possibility of a new Fitbit tracker. Okay, the device mentioned in the filing only has Bluetooth (with no NFC), which suggests a low-end successor to the Ace or Luxe. But a new Fitbit would still be big news considering Google was seemingly set on swallowing up the brand.
Another possibility is that the new device isn't a fitness tracker at all, but a sequel to another Fitbit device like its Aria smart scales. Alternatively, it could be the realization of those rumors earlier this year about a Fitbit smartwatch for kids. Either way, we're definitely intrigued – and expecting an announcement alongside the full launch of the new Fitbit app later this year.
2. Sony's PlayStation earbuds arrival with an audiophile secret
Sony has announced some new earbuds and a headset designed to work with the PS5 and new PlayStation Portal handheld, and the price got a lot of people riled up. But there's something quietly revolutionary about them… or maybe not so quietly, because it's the audio tech.
They're equipped with planar magnetic drivers, which are normally found on elite headphones costing more than twice as much as Sony's offerings. These offer more precise sound reproduction and excellent detail – so Sony's buds might turn out to be a secret bargain for audiophiles.
1. The Meta Quest 3 got its first unboxing video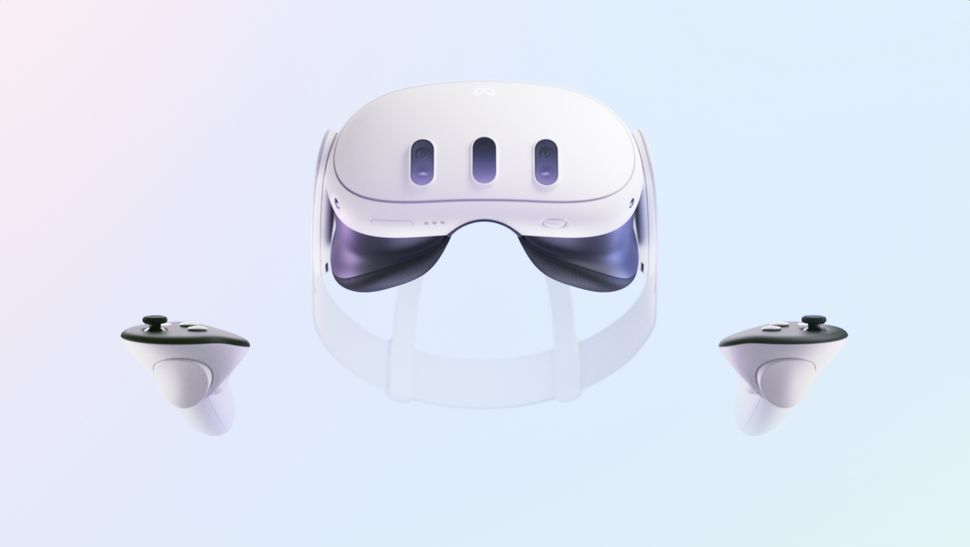 Yes, we've already seen official promo pictures of the Meta Quest 3, but there's nothing quite like an unboxing video leak to really give you an idea of what a device is going to look and feel like – and that's exactly what we got this week for Meta's next virtual reality headset, ahead of its full unveiling next month.
The brief clip shows off the redesigned, ring-free hand controllers, the device packaging, and the thinner form factor of the Meta Quest 3 compared to the Oculus Quest 2 that came before it. Not long to wait now, VR fans – it'll get a full unveiling at Meta Connect 2023 on September 27.
Get daily insight, inspiration and deals in your inbox
Get the hottest deals available in your inbox plus news, reviews, opinion, analysis and more from the TechRadar team.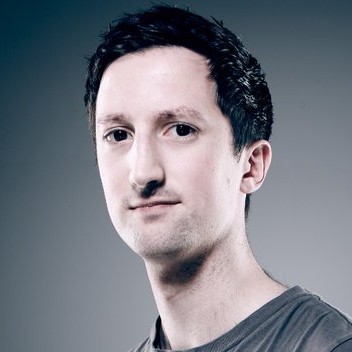 Mark is TechRadar's Senior news editor. Having worked in tech journalism for a ludicrous 17 years, Mark is now attempting to break the world record for the number of camera bags hoarded by one person. He was previously Cameras Editor at Trusted Reviews, Acting editor on Stuff.tv, as well as Features editor and Reviews editor on Stuff magazine. As a freelancer, he's contributed to titles including The Sunday Times, FourFourTwo and Arena. And in a former life, he also won The Daily Telegraph's Young Sportswriter of the Year. But that was before he discovered the strange joys of getting up at 4am for a photo shoot in London's Square Mile.