I wasted megabucks on tech subscriptions – here's how to avoid my mistakes
Lost subscriptions are the tech world's hidden menace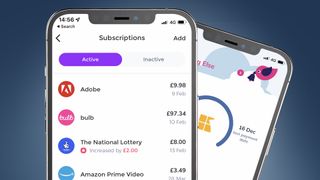 (Image credit: Future)
Tech has always been an expensive hobby, but that's particularly the case today. The main reason? Companies have now fully weaponized the power of subscriptions for software and services. These stealthy recurring payments can quickly make your bank account feel like a colander, and it was only when I recently did an end-of-year audit that I realized quite how much money was going down the plughole.
After totting up my monthly and annual subscriptions for streaming services, apps, desktop software and cloud storage, I nearly fell off my subscription chair. I was spending about £222 a month (around $270) on tech-related stuff. When I multiplied this by twelve for the annual outlay my calculator simply displayed a grimace emoji. The total was about the same as the average yearly cost of owning three cats.
It wasn't really Netflix or Spotify that were to blame. It was the stealthy bloodsuckers, the ones with recurring annual payments or services that preferred to keep quiet, rather than emailing, when a renewal was coming. Okay, there were also a few free trials that I'm sure I set reminders for, but then probably got distracted by a special offer for The Cheese Geek (yes, it's a cheese subscription service).
There's clearly nothing wrong with paying a subscription for something you use regularly. I still happily pay for comparative bargains like Readly (above) and Google Drive, and get value from Adobe's Photography bundle (even if I am considering non-subscription alternatives like Capture One). But I was only really using about half of my subscriptions, and I'm certainly not the only one.
In the US, a survey by market research company C+R found that the actual monthly spend on subscriptions was two-and-a-half times what its respondents' had estimated. And in the UK, Lloyds Bank revealed that its customers had cancelled over a million subscriptions in the ten-month period to April 2022, probably after doing a similar jaw-dropping audit as mine.
In a world of spiraling costs, my situation wasn't sustainable, so I took a scythe to my overgrown subscriptions using the methods below. To make sure I can still enjoy some of the internet's digital fruits this year, I also consulted our friends at The Money Edit for some extra guidance on how to maximize subscription freebies without falling into the same trap. I'm clearly no financial advisor – the guidance below is simply what worked for me and will, my bank account is hoping, continue to bear financial fruits in this tricky year.
1. Do a subscription audit
The most important first step is to audit your subscriptions. This can be trickier than it sounds, particularly if your banking app doesn't have great financial management features. The simplest approach is a spreadsheet in the likes of Google Sheets or Excel, but that also's time-consuming and lacks some of the push alerts you can get from subscription managers.
The latter fall into three main camps. There are free apps like Little Birdie (iOS and Android), paid browser-based managers like TrackMySubs ($10 per month) and full-blown financial management apps like Emma (£4.99 per month, or around $6) and the US-only Mint (from $0.99 per month).
I found Emma (above) to be the most useful overall, particularly as it offers a free trial. After all, there is a slight irony in paying a subscription to manage your subscriptions. Both Emma and Little Birdie managed to automatically pull in most of my subs, though you may have understandable misgivings about plugging a third-party app into your bank account (particularly if it's free).
If so, TrackMySubs offers a more manual approach that's like a super-charged version of the spreadsheet. You add all of your subscription details by hand, but it gives you granular options to set alerts for them and organize them into folders like 'trial' or 'subscription'. Whichever approach you go for, make sure you check the hidden corners where other subscriptions can hide...
2. Check your app store account
Not all tech subscriptions will conveniently reveal themselves in your monthly banking statements. If you trial or buy a lot of apps on iOS or Android, these will often simply appear in statements as a mysterious Apple receipt.
To find these, check your App Store account. On iOS, go to the App Store then tap your account profile icon in the top right-hand corner. Now go to 'Subscriptions' to see your current (and inactive) subscriptions and when they're due to renew. In mine, I found a pesky iTunes Match payment and handy details for annual subscriptions like Strava, which can be easy to miss when you're leafing through bank statements.
If you're on Android, it's a similar process. Open the Google Play app and tap the profile icon in the top-right. Tap 'Payments & Subscriptions', then 'Subscriptions'. In there you'll find a list of current or expired subscriptions that won't always get picked up by financial planning apps or scans through your statements.
Between an audit of your bank statements and a scour through your App Store account, you should be able to spot the subscriptions to cull or cancel before they renew. But what else can you do other than simply removing software and services from your life? On my travels, I also discovered some ways to keep some subscriptions without spending megabucks.
3. Look at subscription bundles
My piecemeal approach to building a subscription equivalent of the Burj Khalifa meant I'd overlooked some great freebies on the best streaming services. A chance look inside my Sky TV loyalty rewards (go My Sky > Sky VIP) found that I could get six months of free Apple TV Plus, a service I was already paying for. Another facepalm moment.
These offers are pretty common among mobile networks and broadband providers in the UK and US, so it's well worth checking (even for existing subscribers). In the US, the Disney Bundle ($12.99 per month) combines Disney Plus, Hulu and ESPN Plus and gives you a big saving on subscribing to those services separately.
Verizon also offers that Disney bundle as an add-on for accounts that are on its Unlimited calling plans, while T-Mobile gives you Netflix for free with its Magenta and Magenta Max plans.
In the UK, another free Apple TV Plus trial (which also gives you three months of Apple Music) is available for subscribers to Xbox Games Pass Ultimate. In other words, the best streaming deals can be a great way to retain some services that you might otherwise cull – as long as you set that reminder to cancel when the free trial is up.
4. Embrace subscription hopping
A key part of my subscription nightmare was that I'd optimistically signed up for several streaming services without appreciating that they'd collectively offer me way too much to enjoy simultaneously. An actually sensible approach is instead 'subscription hopping', which is effectively daisy-chaining single subscriptions or trials one after the other for maximum value.
It's an approach that's endorsed by our friends at The Money Edit, who revealed that it also works brilliantly for music streaming trials. Adam French (Editor of The Money Edit) told us: "If you're a music-lover, organized and like nothing more than getting something for nothing, then I've got the perfect music subscription hack for you – eight months of free music."
If you're in the UK, "you can get one month of Apple Music, Spotify Premium, Tidal, YouTube Music and Deezer – plus 90 days of Amazon Music – without spending a penny. Simply drop a reminder in your diary each month to cancel and move on to the next one," he says.
"You can enjoy each streamer's exclusives (Romy's Apple Music Home Sessions being a real highlight) and at the end of the eight months, you'll be clear which one is worthwhile subscribing to. Or you can opt for an ad-supported free version. Altogether it adds up to £80+ saving in 2023," he adds.
For those in the US, Spotify Premium's three-month free trial (for new subscribers) means this approach produces an even bigger total of ten months of free music, if you combine the free trials from all the same services. In reality, few people will be able to claim all ten months, as many will already subscribe to one of those music services – but it's definitely an approach that could pay dividends during this tricky financial year.
5. Choose the right plan
The crackdown on password-sharing for services like Netflix, Prime Video and Disney Plus couldn't have really come at a worse time for those of us who've leant on friends or family for a helping of the latest TV show. A 2019 study suggested that 14% of all US Netflix users were watching the service without paying for it, but Netflix said the flipside is that it's "impacting our ability to invest in great new TV and films for our members."
It remains to be seen whether these password-sharing clampdowns will be rolled out globally by the likes of Netflix, or how effective they'll be, but those who want to stay above board can still save a lot on subscriptions by choosing either a Family or Annual payment plan.
Many of the major TV and music streaming services, from Apple Music to YouTube Premium, offer Family plans that let you share the account with several people – if you split the costs too, this can work out as good value. And while paying upfront for an annual plan can feel counter-intuitive, they're typically around 15% cheaper than paying monthly.
If you subscribe to several services, a good idea is to stagger these across the year so you aren't hit by a huge cumulative bill – and, of course, to set phone reminders to give you a nudge several days before each one renews, so you can cancel if needed.
Sign up to receive daily breaking news, reviews, opinion, analysis, deals and more from the world of tech.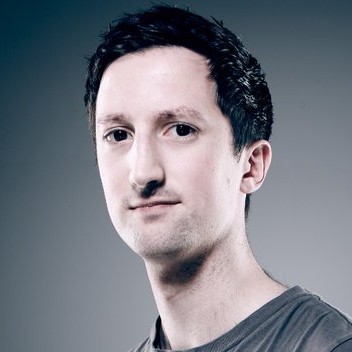 Mark is TechRadar's Senior news editor. Having worked in tech journalism for a ludicrous 17 years, Mark is now attempting to break the world record for the number of camera bags hoarded by one person. He was previously Cameras Editor at Trusted Reviews, Acting editor on Stuff.tv, as well as Features editor and Reviews editor on Stuff magazine. As a freelancer, he's contributed to titles including The Sunday Times, FourFourTwo and Arena. And in a former life, he also won The Daily Telegraph's Young Sportswriter of the Year. But that was before he discovered the strange joys of getting up at 4am for a photo shoot in London's Square Mile.