Apple may drop the best iPad from its lineup next year – at least it's got a great Black Friday deal right now
The end could be nigh for the 12.9-inch iPad Pro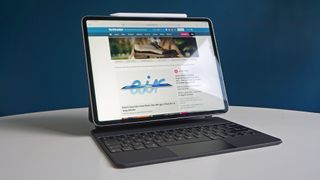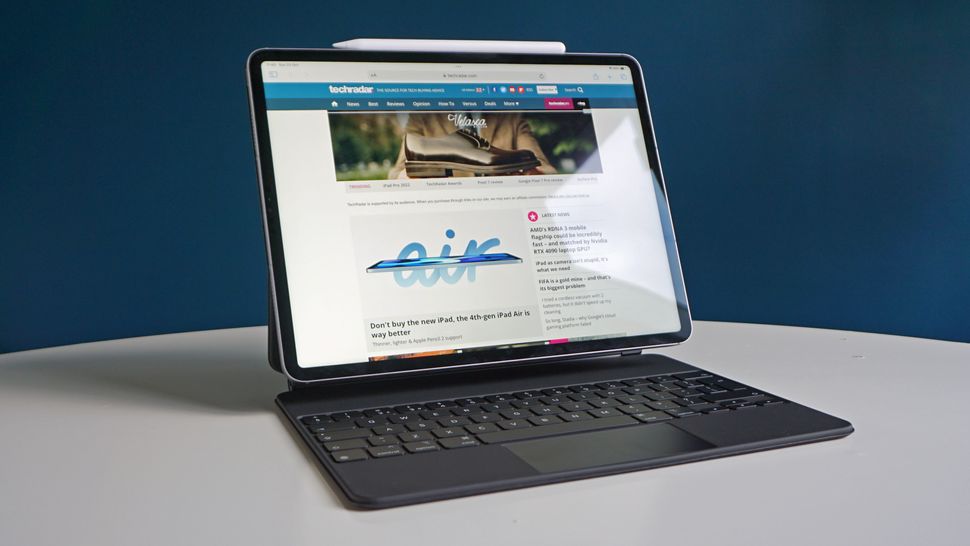 (Image credit: Future)
Next year could spell the end for the 12.9-inch iPad Pro, with it being put out to pasture to make room for a 13-inch iPad Pro with an OLED display.
This prediction comes from Taiwanese research outfit TrendForce, which reported that it expects the largest iPad Pro with a mini-LED display to be discontinued in 2024, and thus suggests the tablet won't stick around to be something akin to a more affordable version of the iPad Pro.
"The shipment volume for Mini LED notebooks is estimated to decrease by approximately 39% YoY. Meanwhile, with the 12.9-inch iPad Pro expected to be discontinued in 2024, the shipment volume of Mini LED tablets is expected to decrease by about 15.6% YoY, making these two the only applications expected to decline," TendForce's '2024 New Mini LED BLU Display Trend Analysis' report noted.
Interestingly, TendForce predicts a decrease in prices for mini-LED devices, so expect shipment of consumer products making use of the panel tech to increase next year and beyond. But the company doesn't expect Apple to go with that trend, and instead opt for improved OLED panels for next-generation iPad Pros.
We've already heard rumors that new iPad Pros could come with OLED displays from several prominent tech tipsters, so TrendForce's prediction doesn't seem beyond the realm of imagination.
It would arguably be a pity if Apple turned its back on mini-LED displays – as the tech improves, mini-LED screens can offer rich colors and contrast but also more brightness than OLED displays, all without the worry of burn-in. And the continued adoption of mini-lED panels could help get the tech into more devices. But in the near future, it looks like mini-LED panels will be more the domain of monitors and TVs than tablets and laptops.
As for what to expect from iPads in general next year, check out our article on what's next for iPads.
Go Pro today
As it stands the current iPad Pro is already pretty excellent. Its mini-LED display is impressive, it's got the powerful M2 chip, and when combined with Apple's Magic Keyboard it becomes a slick productivity device that can, at times, snap at the heels of the MacBook Air M2.
So we reckon it's a tablet well worth considering, especially when it's still available. And as luck would have it we're already in the Black Friday deals period and you can snag a deal on the iPad Pro in the US and UK. Check out the deals boxes below.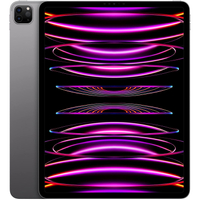 Apple iPad Pro 12.9-inch (2022): was $1,799 now $1,674 at Amazon US
The latest 1TB iPad Pro 12.9-inch is expensive but worth it, especially at a discount price. In our iPad Pro 12.9-inch review, we found the current model doesn't offer a huge upgrade but it does add more power to an already powerful tablet. Still, as a portable device for creatives, it's unbeatable right now thanks to the gorgeous screen, speedy M2 chip and a vast range of apps.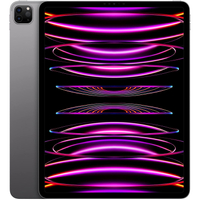 Apple iPad Pro 12.9-inch (2022): was £1,249, now £1,194 at Amazon UK
Even discounted, the 12.9-inch iPad Pro is hardly cheap in the UK. But you are paying for one of the very best tablet experiences around. You can also save £110 on the 512GB model and £100 on the 1TB version. And as we don't expect the discounts to get much more generous than this, an iPad Pro with £55 to £110 shaved off its price tag isn't to be sniffed at.
If these don't appeal to you then take a look at our Black Friday iPad deals roundup, as we've already found a suite of early discounts that are certainly worthy of your consideration.
You might also like
Get daily insight, inspiration and deals in your inbox
Get the hottest deals available in your inbox plus news, reviews, opinion, analysis and more from the TechRadar team.
Managing Editor, Mobile Computing
Roland Moore-Colyer a Managing Editor at TechRadar with a focus on phones and tablets, but a general interest in all things tech, especially things with a good story behind them. He can also be found writing about games, computers, and cars when the occasion arrives. And he also supports with the day-to-day running of TechRadar. When not at his desk Roland can be found wandering around London, often with a look of curiosity on his face and a nose for food markets.