What's next for iPads? The upgrades we may – or may not – see in 2024
We reckon a new iPad Air is on the horizon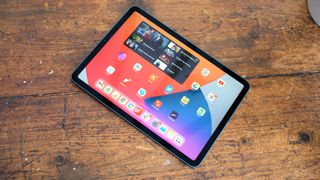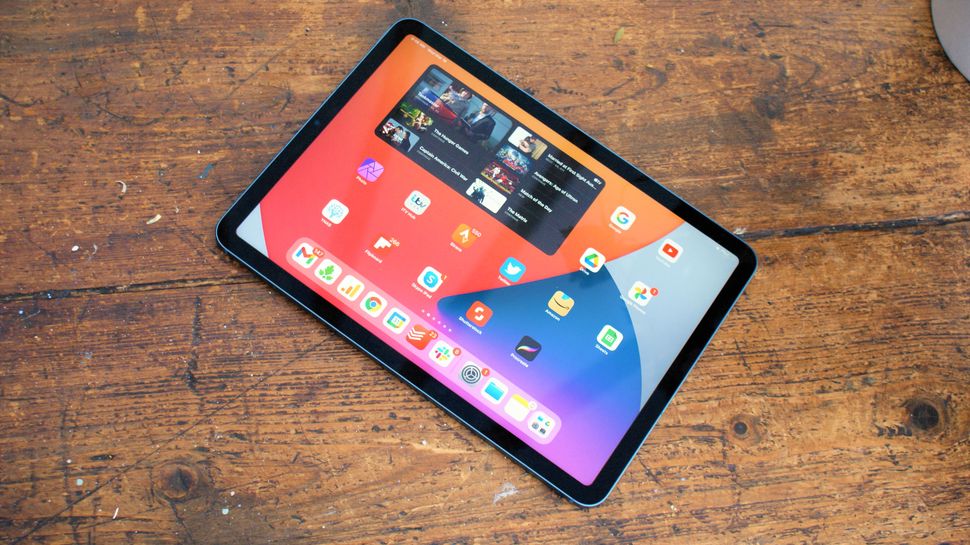 (Image credit: TechRadar)
The last Apple event, entitled Scary Fast, came and went with no mention of new iPads. Despite the rumors, the only iPad-centric thing we got in October was a new Apple Pencil… hold the front page.
So that's left us wondering what's next for the iPad, and what can we expect come 2024. Well, everything is open to speculation, as Apple keeps its product plans very close to its corporate chest.
However, based on the various rumors we've seen, and years of experience covering tablets and Apple launches, we can take a good guess at what we can expect to see from the next generation of iPads.
An iPad Air with an M3 chip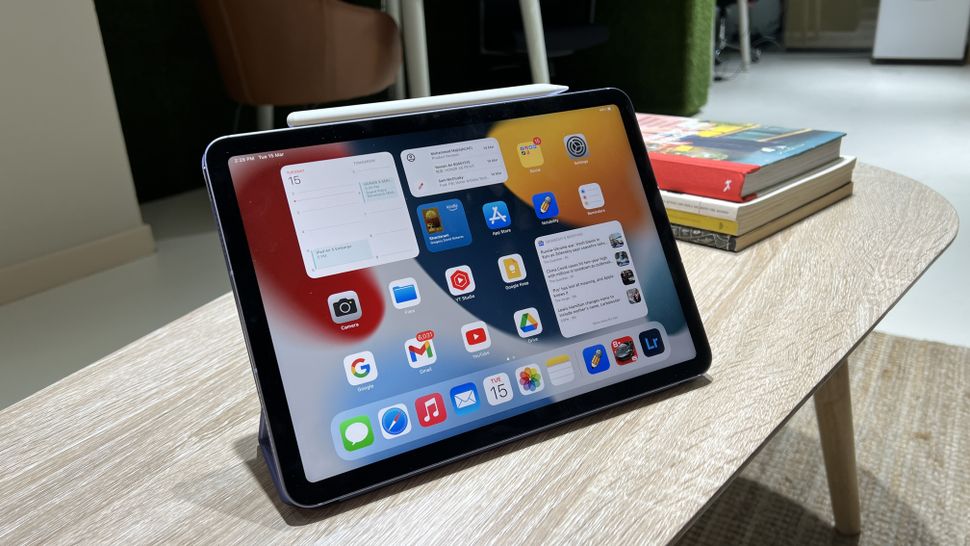 The iPad Air has gone some 18 months without a refresh – not that it particularly needs one as it's a very capable tablet – so is likely the next candidate for an upgrade. Given that the Apple M3 chip was revealed at the Scary Fast showcase, we'd predict that a next-gen iPad Air will skip the M2 generation and go straight to M3 chips.
A decent performance gap between the M1 chip in the current iPad Air and the M3 chip, as touted by Apple, would make for a rather compelling upgrade.
We don't predict any major design changes, though it would be nice if the display got a boost from 60Hz to a 120Hz refresh rate. And there have been some rumors of a larger iPad Air in the works, potentially serving as a more affordable alternative to the 12.9-inch iPad Pro.
If Apple does indeed upgrade the iPad Air, we'd cautiously posit that it may do so early in 2024, say between February and April.
A refreshed iPad mini
Like the iPad Air, the iPad mini has gone a while without much attention from Apple. Again, one could argue that it doesn't need a refresh as it's got a neat design, a good display, a still-powerful chip and USB-C connectivity.
But there's scope for it to get an upgrade from its A13 Bionic – we'd say it would likely get a chip like the A16 Bionic as found in the iPhone 15, or potentially the A17 Pro as found in the iPhone 15 Pro and iPhone 15 Pro Max in order to bolster Apple's push to support more demanding console-quality games.
Equally, as we now live in a world where smartphones have sizable displays, there's an argument that the need for an iPad mini is somewhat mitigated. So Apple could simply let the smaller tablet fade away gracefully. If it doesn't, then we'd speculate a reveal and release early in the first or second quarter of 2024.
New iPad Pros with M3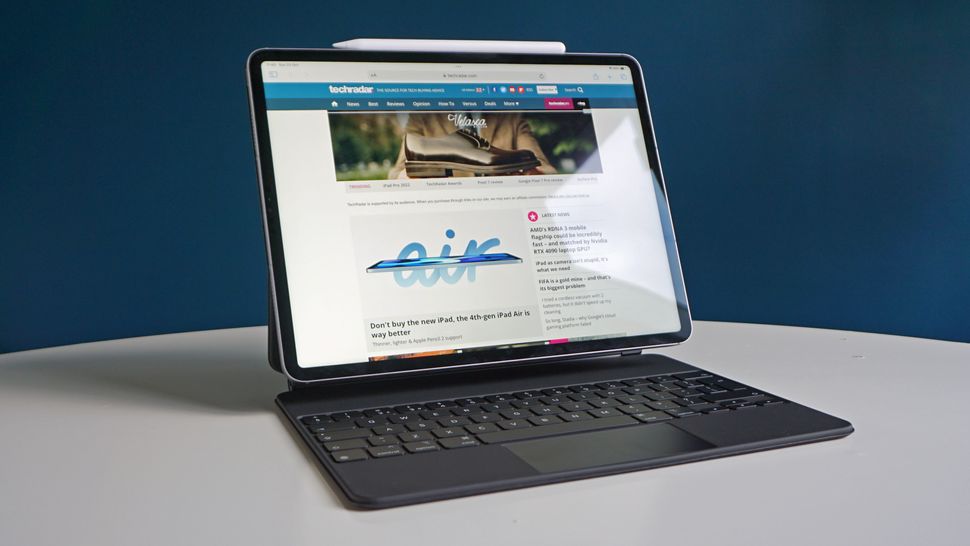 While both iPad Pro models got an M2 chip upgrade late in 2022, so are still reasonably up to date as Apple tablets go, they would also be ripe for an M3 upgrade next year.
Ideally, Apple would push the envelope a bit and add in a chip like the M3 Pro to give the high-end iPads even more power, and thus make them more convincing laptop replacements. We'd also like to see the 11-inch model get a mini-LED display; currently the display tech is only available on the 12.9-inch variant.
Then again, OLED iPads have been touted by reasonably reliable tech tipsters. OLED screens would likely debut in the iPad Pros before filtering down to less-premium models, but whether these would arrive in say the second half of 2024 or in 2025 or later, isn't abundantly clear. Plus, the mini-LED displays Apple uses are pretty impressive, so it may double down on that tech in order to make such panels cheaper to produce, thereby giving itself more scope to bring mini-LED to the likes of future iPad Airs.
Potentially a refreshed 10.9-inch iPad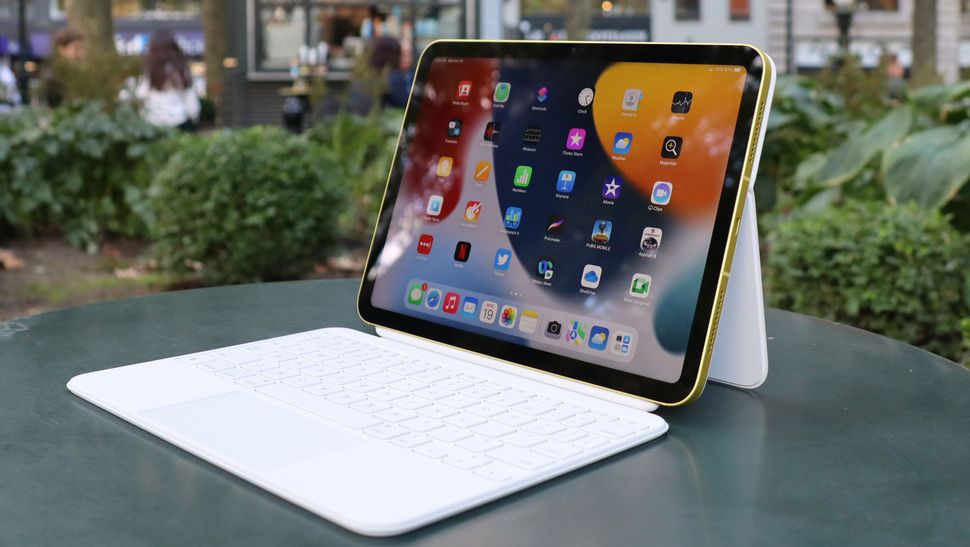 The standard iPad 10.9 got a bit of a nip and tuck in the latter months of 2022, so isn't the most obvious candidate for a refresh. But, as it's using an A14 Bionic chip, it does have some room for an upgrade.
Much like the iPad mini, we could see Apple opting to give its basic tablet an A16 Bionic or A17 Pro chip – the former seems more likely than the latter in order to keep the price down.
We'd also like to see Apple trim the display bezels of the standard iPad to expand its screen space without making its overall footprint bigger. A higher screen refresh rate would also be good, but knowing Apple it would likely boost the iPad Air's screen speed before it did the same for the entity-level model.
Incremental steps
Overall, the near future for iPads has a strong scent of incremental upgrades to it, rather than major redesigns. This is to be expected when it feels like much of the tablet tech on offer has plateaued; Apple's next big move would more likely be on the software side, and enable better harmony between iPadOS and macOS, but it seems keen to keep the two operating systems at arm's length.
OLED iPads and a bigger embracing of mini-LED screens could offer more notable upgrades, but it doesn't look like 2024 will be the year those things happen.
So, in conclusion, if you're after an iPad in the here and now, check out our round-up of the best Black Friday iPad deals, as you can be reasonably confident that an iPad you get today won't be hugely superseded for a good while yet.
You may also like
Get daily insight, inspiration and deals in your inbox
Get the hottest deals available in your inbox plus news, reviews, opinion, analysis and more from the TechRadar team.
Managing Editor, Mobile Computing
Roland Moore-Colyer a Managing Editor at TechRadar with a focus on phones and tablets, but a general interest in all things tech, especially things with a good story behind them. He can also be found writing about games, computers, and cars when the occasion arrives. And he also supports with the day-to-day running of TechRadar. When not at his desk Roland can be found wandering around London, often with a look of curiosity on his face and a nose for food markets.