Here's what you probably won't see at the Apple iPhone 15 launch
5 things we don't expect at the Apple September event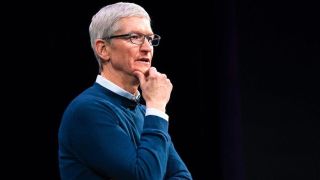 (Image credit: Apple)
The Apple September event is upon us, kicking off on September 12, where we're likely to see the launch of the iPhone 15 family, the Apple Watch 9, and the Apple Watch Ultra 2.
With the iPhone 15 family set to comprise the standard model, iPhone 15 Plus, iPhone 15 Pro, and iPhone 15 Pro Max, Apple looks set to have a busy showcase. But equally, there are some products that we don't expect to see at the "Wonderlust" event.
Now, Apple is no stranger to pulling out last-minute surprises. But based on the rumors and our experience covering Apple events, here's what we don't think you'll see at the Apple September event.
New Macs
Put aside any hopes of seeing new Macs at the Apple event. Not only have we had a trio of new MacBooks this year already (MacBook Air 15-inch, MacBook Pro 16-inch M2, and MacBook Pro 14-inch M2), but also a new Mac mini M2, M2-powered Mac Studio and the new Mac Pro.
Basically, we feel Apple has fired all its Mac bullets this year, unless it decides to reveal an M2 iMac in October. But for the Apple September event, we don't expect to hear any real mention of Macs.
A range of new iPads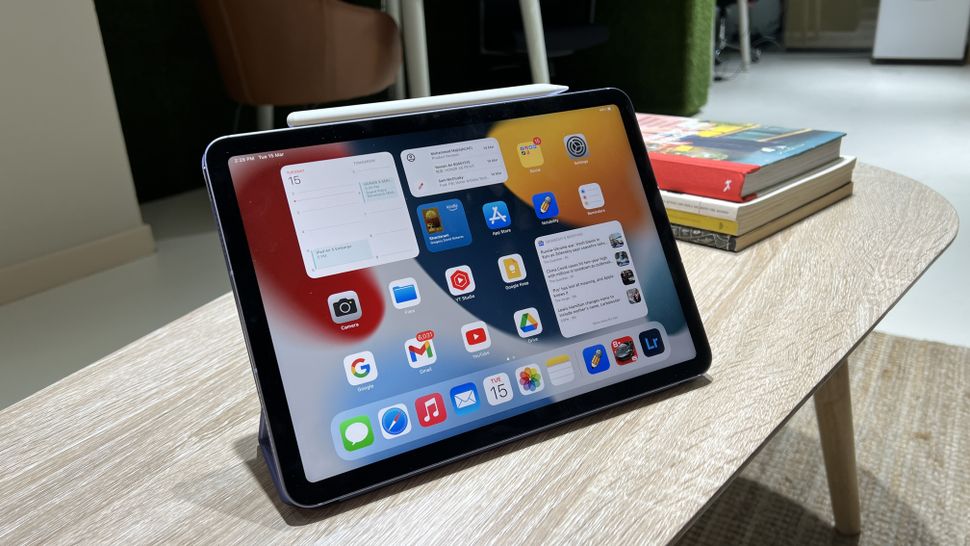 While there's a chance we could see a new iPad mini 7 on September 12, we suspect that might be the only tablet Apple shows off. Other new iPad models could be shown off in a separate October event. Or just in a newsroom announcement, with the iPad Air getting an M2 chip treatment, and potentially the standard iPad getting a chip like the A16 Bionic or A17 Bionic.
Given the rumors so far, we suspect that if Apple does announce new iPads this year, they'll mostly be minimal refreshes over the current lineup, rather than big redesigns.
New AirPods
AirPods can often go neglected at iPhone launches, and to that end – as well as taking the rumors into consideration – we doubt we'll see any new AirPod models on September 12. However, we have a sneaking suspicion that Apple may announce a USB-C AirPods charging case to coincide with the rumored shifting of iPhones away from Lightning ports to USB-C.
This isn't a bad thing given the AirPods Pro 2 and AirPods 3 are still reasonably fresh for Apple audio devices. And the AirPods Max are arguably premium headphones that we can't expect to be regularly refreshed, even if there's scope for improvement.
We also don't expect to hear anything about new HomePods, full-sized or mini. Again, these are products Apple doesn't refresh regularly
New Apple TV hardware
Given the rumor mill hasn't churned out many tidbits of information about next-generation Apple TV devices, we don't expect any to be revealed at the Wonderlust showcase. A refreshed Apple TV 4K with a solid suite of features was announced last year, so we'd argue that Apple won't have any TV updates until next year at the earliest.
However, we wouldn't be surprised if some new movies or series for Apple TV+ were mentioned, perhaps as a way to show off the display and entertainment capabilities of the new iPhones. Over the past few years, Apple has really committed to original shows for its streaming service, including the excellent Severance. So there's a good chance it will tout what's on or coming to its platform.
More Vision Pro details
Like it or loathe it, the Apple Vision Pro mixed reality headset stole the show at WWDC 2023. But we don't expect it to make an appearance at the Apple September event; at best it may get a casual mention.
That's because new iPhone launches tend to be laser-focused on products that are within the reach of consumers and make practical sense to them; an augmented and virtual reality headset for $3,499 might get developers excited but isn't a device for a garden-variety Apple fan.
Of course, we are basing this and the above on rumors and speculation, so we could be wrong. And in many ways, it would be nice for Apple to pull out a surprise – just don't hold your breath for one.
More iPhone 15 stories
Sign up to receive daily breaking news, reviews, opinion, analysis, deals and more from the world of tech.