The new M2 Mac mini might finally change my opinion of Apple hardware
A rare – but welcome – price-conscious move from Apple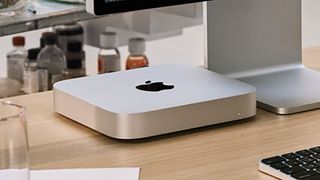 (Image credit: Apple)
Apple has just quietly announced a bunch of new stuff, including new 14- and 16-inch MacBook Pro models equipped with the manufacturer's next-gen M2 Pro and M2 Max processors. They're seriously expensive, though - the 16-inch model starts at $2,499 / £2,699 / AU$3,999. I can hear my bank balance screaming already.
Also arriving with these new laptops was the next-gen M2 Mac mini, and I'm shocked to announce that this is actually the product I'm most excited about. If you've read my past reporting on Apple hardware, you'll know that I'm largely not a fan of the Cupertino-based firm, but I admittedly do have a huge amount of respect for the MacBook Air and Pro as some of the world's best laptops.
This time, though, some brutal UK pricing left me out in the cold, while the Mac mini has never looked more appealing. Available with either the standed M2 chip (as seen in last year's also-overpriced MacBook Air) ,or the M2 Pro found in the new MacBooks, it carries a starting price of just $599 / £649 / AU$999.
That's cheaper than the Mac mini has been in years; the previous-gen M1 versions started at $699 / £699 / AU$1,099, and the generation before that (which were still using Intel CPUs) started at $799. In fact, the Mac mini hasn't been this cheap since 2014, when an entry-level model was released for $499. Upsettingly, I found that model cost £399 in the UK, giving me an unwelcome reminder of the days when UK tech was typically cheaper than it was in the US.
Upgrades, people, upgrades
Here's the thing, though: that $499 Mac mini packed a two-core, 4th-gen Intel i5 processor supported by just 4GB of RAM and a 500GB HDD – this was before the days of SSD supremacy. While it might only have the standard M2 chip, the new baseline for the Mac mini is eight CPU cores, 10 GPU cores, 8GB of unified memory, and the M2 silicon's 16-core 'Neural Engine' for AI-accelerated deep learning tasks.
In other words, this is the most powerful the entry-level Mac mini has ever been, and it's still cheaper than its M1 predecessor. At $599, you're getting a level of performance that rivals the newest MacBook Air and the 13-inch M2 MacBook Pro, both of which are significantly more expensive.
Sure, you'll need a monitor, keyboard, and mouse, but if you've already got a conventional desktop PC (or an older Mac mini) then you'll already have those things – and even if you're buying a whole new setup, you should be able to do so without breaching the M2 MacBook Air's $1,199 starting price. In fact, smart shoppers should be able to keep the price comfortably below $1,000 without skimping on hardware quality; some of the best monitors aren't actually that expensive, like this 4K 27-inch display from Samsung.
The value of value
One of my biggest long-running beefs with Tim Cook's company is that Apple hardware is simply too expensive. The 'Apple tax' has been a tech industry in-joke for years, and it shows no sign of slowing down; the recently revealed M2 MacBook Pro pricing isn't exactly consumer-friendly, especially given the current economic climate.
This Mac mini is a breath of fresh air - I'd even go so far as to say that it's the best-value product Apple has released in years. The only other thing that comes close in recent memory is the base model of the M1 MacBook Air (2020), which Apple swiftly crushed with the jacked-up cost of the M2 MacBook Air last year - and even the M1 model is becoming worse value over time, since it's now more than two years old.
If you've been considering getting a Mac mini, this one is a no-brainer. The higher-spec models are good value too, as evidenced by the Apple website – the M2 Pro version starts at $1,299, far cheaper than the new-for-2023 MacBook Pro with the same chip.
Apple does continue its trend of making additional configuration changes cost far too much, sadly. Upgrading the $599 / £649 base model to a more respectable 16GB of memory costs $200 / £200 - for the record, that amount of extra RAM could be purchased for a conventional desktop PC for around $20-30. It's frankly a bit offensive to me how much Apple charges for speccing up like this.
But if you think the base spec will be sufficient for you, this is a stellar choice of compact desktop right now. Why would you buy an iMac right now, when the new Mac mini is such good value? It blows the previous M1 Mac mini out of the water in both value and performance, too, as evidenced by our staff writer Muskaan in this comparison article – expect to see it replace that model very soon in our ranking of the best computers. More of this please, Apple!
Sign up to receive daily breaking news, reviews, opinion, analysis, deals and more from the world of tech.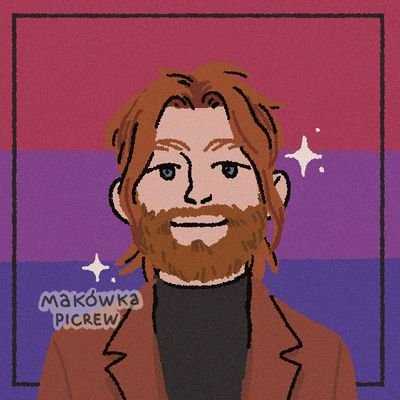 Christian is TechRadar's UK-based Computing Editor. He came to us from Maximum PC magazine, where he fell in love with computer hardware and building PCs. He was a regular fixture amongst our freelance review team before making the jump to TechRadar, and can usually be found drooling over the latest high-end graphics card or gaming laptop before looking at his bank account balance and crying.
Christian is a keen campaigner for LGBTQ+ rights and the owner of a charming rescue dog named Lucy, having adopted her after he beat cancer in 2021. She keeps him fit and healthy through a combination of face-licking and long walks, and only occasionally barks at him to demand treats when he's trying to work from home.